Photos by Cliff Wallace
---
IMPORT FACE-OFF Rockingham Dragway Rockingham, NC April 3, 2011
FWD CLASS: Local shop, RLZ Tuning (blue Civic pic) took the number 1 qualifier position running a 9.4 second pass at 145 mph (letting off), but broke during the second round of qualifying with a 1-2-1 mis-shift. After 5 years off from racing, local shop Blue Ridge Motorsports (black Civic pic) took the win in the finals with a 10.4 second pass against Ricky Vanzant.from Lexinton, North Carolina.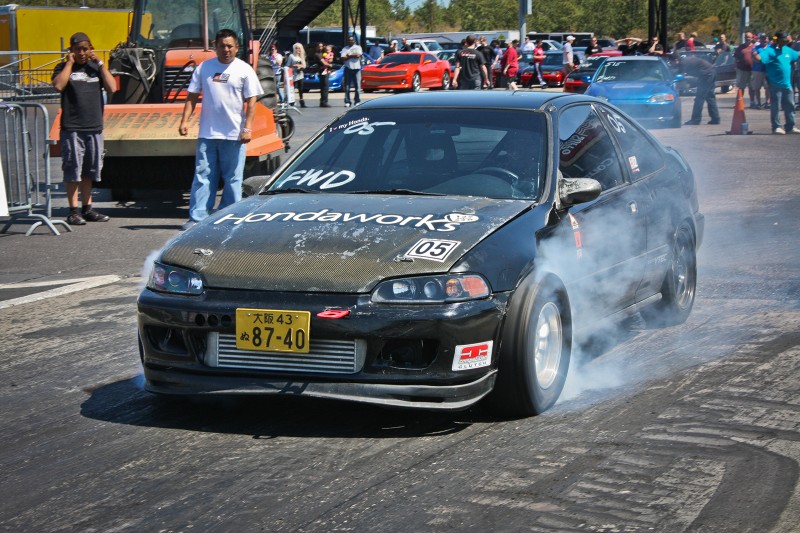 ALL MOTOR PRO: Neal Todwann from Salisbury, NC in his stock motor K-Series swapped Civic ran a 12.075 @ 109.11 to take the win against Victor Salazar from Monroe, NC in his CRX that ran a 13.318 @ 103.42 mph.
FORCED INDUCTION SPORT (street class): Grant Hartsell from Greensboro, NC in his Mazda RX7 pulled the upset win running an 11.426 pass @ 114.02 mph against Jason Wier who ran a 12.593 second pass at 110.42 mph. Running consistent high 9s during qualifying, Jason should have taken the easy win, but obviously had problems during the finals.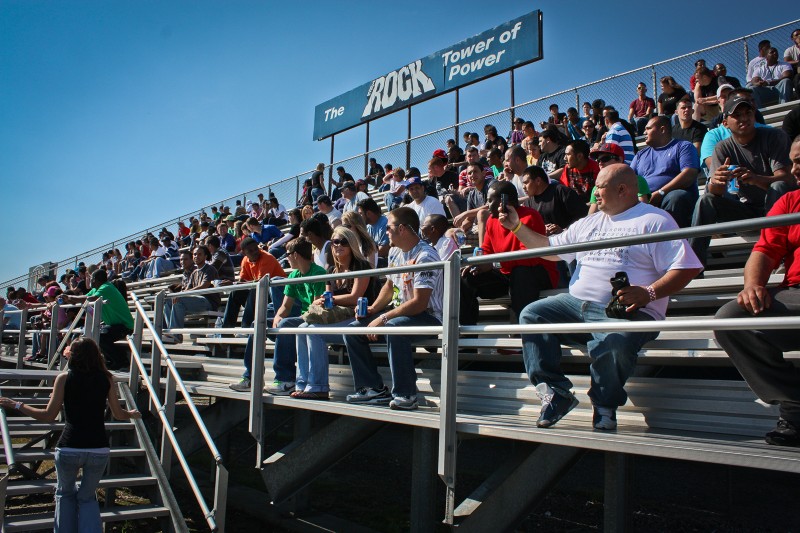 BRACKET CLASS: Tim Lilley from Grimesland, NC in his K-series swapped / RWD converted white 1993 Honda Del Sel took the win running a 12.821 @ 97.74 mph.
WHINNY CAR SHOW LOSERS: Team Chozen won Best Club Representation with team member, "Thumper" taking Best of Show. Rich Campbell, also in Team Chozen, who already won Best Display and Best Civic with his orange fiber glass interior Honda, was upset that he did not also win Best of Show over fellow team mate, Thumper. "I will never attend another Import Face-Off", says Rich at the show and on internet forums. "If you can't stomach disapproval from the judges, you shouldn't compete", says IFO owner, Cliff Wallace. Bad sportsmanship is never good for the scene, especially when complaining while your team mate takes the win!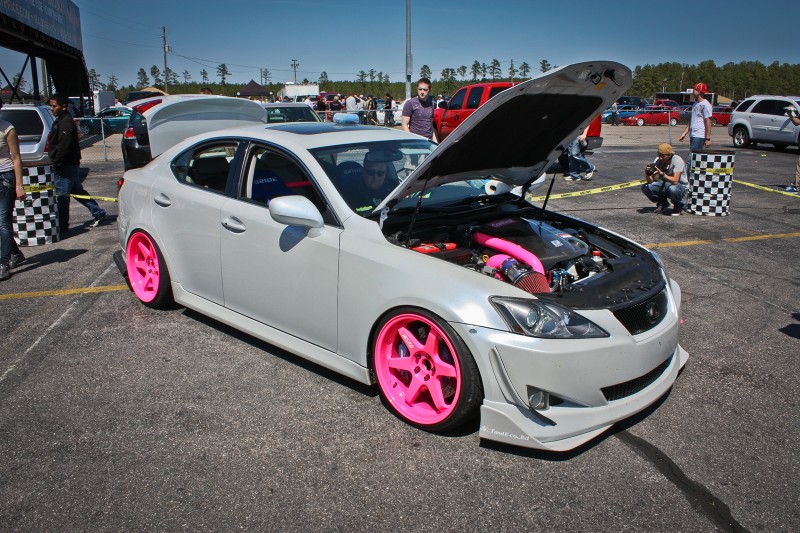 ANOTHER NEW LOCATION FOR IFO: With the success of this first year event, the 2nd annual Rockingham, North Carolina Import Face-Off has already been scheduled for March 25th, 2012! www.importfaceoff.net