Photos by Cliff Wallace
---
IMPORT FACE-OFF Kansas International Dragway Wichita, KS March 20, 2011
FWD CLASS: Max Ramos from San Antonio, Texas (purple Civic pic) secured the number 1 qualifier position with a 9.71 second pass at 161 mph, but blew the welds off his intake manifold in the process (FnF style). JB weld and clamps made for a quick, temporary fix, but all for nothing as Max ended up red lighting in the first round of eliminations.
With Max out of the picture, number 2 qualifier, Chan Thammavongs (teal Civic) running half a second faster than the rest of the field was now looking to take the easy win. However, Chan waited too long at the tree and timed out during semi finals. "I didn't know it was on auto start", Chan stated. Home town racer, Touny "The Bounty Hunter" Phounthavon (white Civic) from Winfield, KS took the win running a 10.76 @ only 103.78 mph (broken 4th gear) against Kyle Moore (lime green Civic) who ran an 11.69 @ 122.75 mph.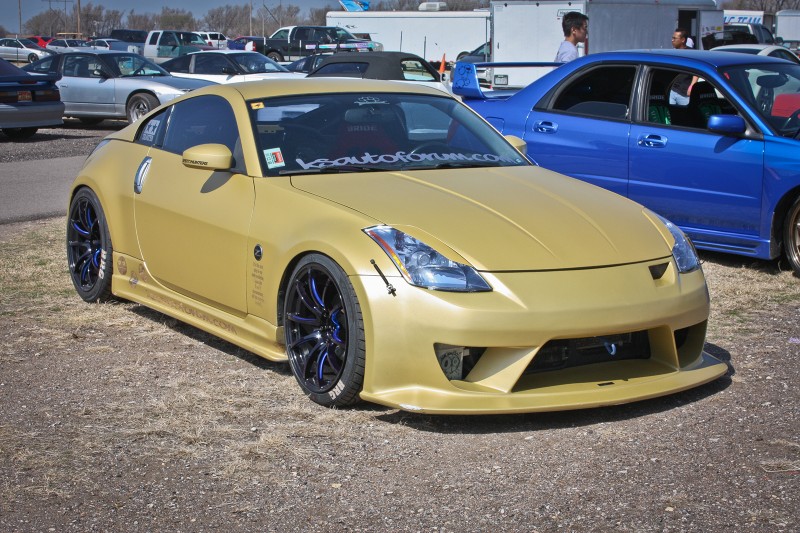 FORCED INDUCTION PRO: 2008/2009 National IFO points champion, Darren Thomas, is back! After taking an entire year off from racing in 2010 (he and wife had a baby) Darren, from Oklahoma City, came back stronger than ever winning in the finals with a 9.585 @ 143.77 mph pass.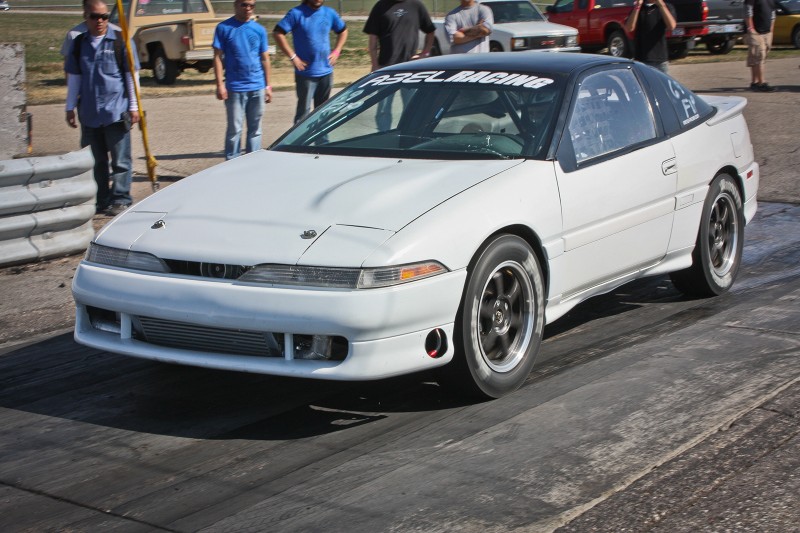 ALL MOTOR PRO: 2009 National IFO points champion, Jason Lumpkin (green CRX) from Fort Worth, Texas is also back! Competing at 8 events in 2010, but not winning a single one, Jason has now come out of his losing streak by taking the win at this event while running an 11.367 @ 121.79 mph in the finals against Chad Bartlett from Colorado Springs, CO (red/black itb Civic) who ran an 11.908 @ 114.85 mph. Jason went on to take another win at the Shreveport, Louisiana Import Face-Off one week later!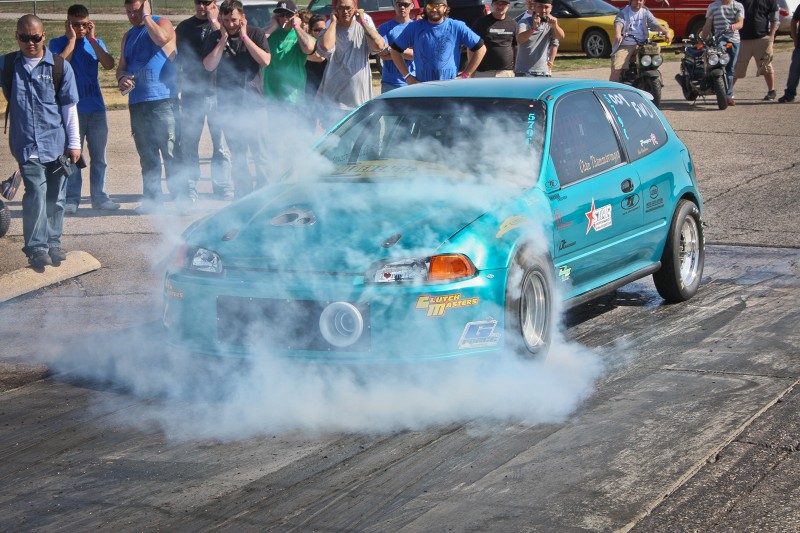 With filled race classes and packed stands this year, the 3rd annual Kansas Import Face-Off has already been scheduled for April 1st, 2012. www.importfaceoff.net