Photography by Adam Gordon, Micky Slinger, Ray Flores, Taylor Vollrath
---
2017 was Adam Gordon's second year attending SEMA. The sensory overload of the first year was a little bit more manageable, but it didn't stop him from completely running himself dry over the course of the five-day stretch there. Having an idea of some of the builds he was there to see did wonders in helping him plan his days of exploring the SEMA grounds, but he made a conscious effort to avoid some spoilers before arrival. As always, SEMA delivered plenty of surprises.
For PASMAG Editor, Micky Slinger, SEMA number four was in the bag and one thing remains the same about the "big show;" it never gets smaller. Each year, a new area or hall is opened and filled with new product and vehicles, making SEMA even more massive. Being able to photograph early in the morning and staying after the crowds had gave our editors some great visuals and gave them a feeling that they really had seen everything (unless, you know, there was some new hall opened up somewhere). SEMA is a beast, and Slinger feels like they slayed it this year!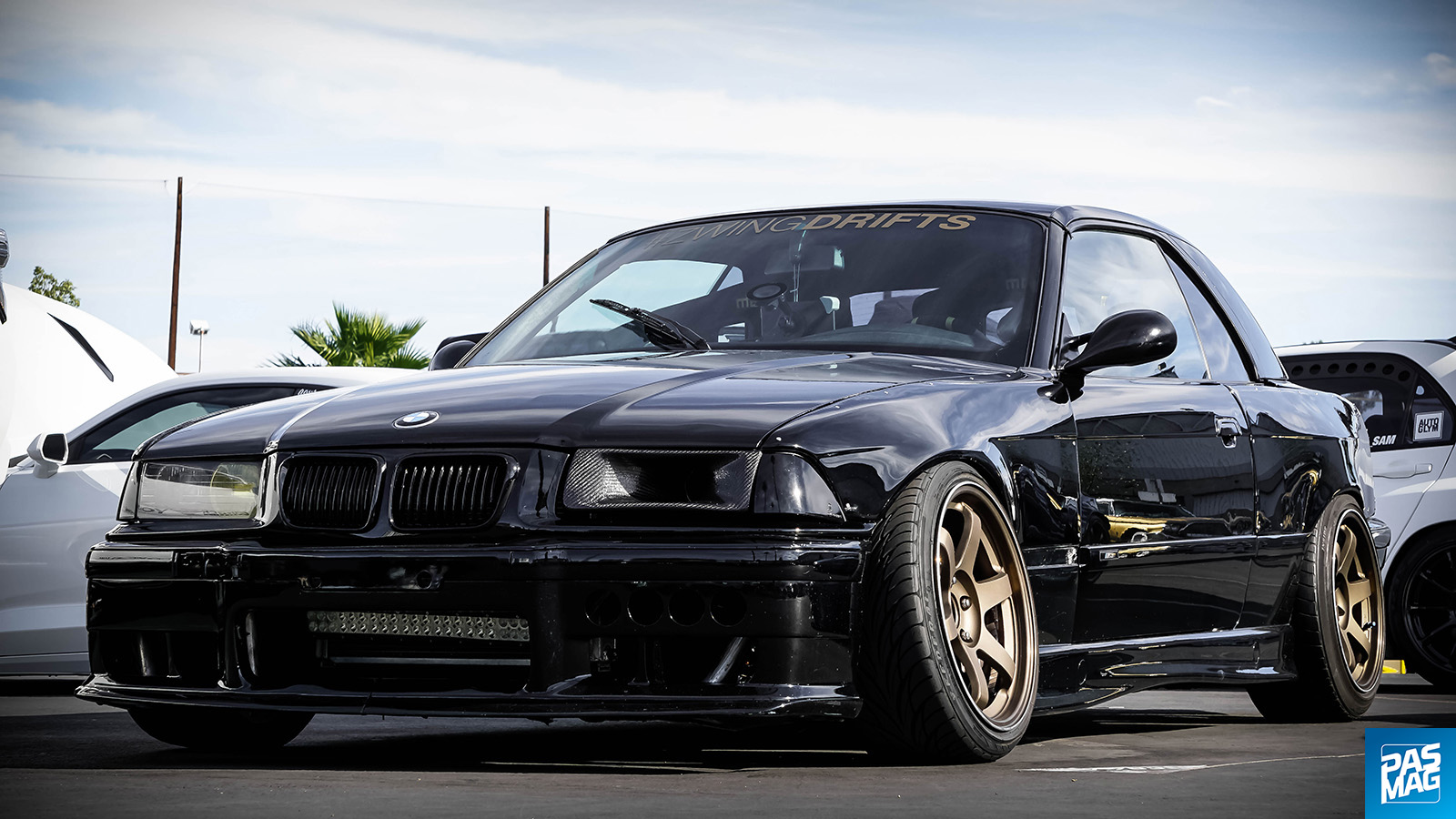 BLUE LOT
Adam Gordon: For many of us, the Blue Lot is where it all begins. As a popular load-in spot for exhibitors before the show officially kicks off, this is where we get our first glimpses of the overflow of SEMA vehicles that aren't showcased in a particular booth. In a way, it resembles a parking lot car meet, something we're all familiar with. Scattered around the Blue Lot is an eclectic mix of big trucks, widebody imports, and some real gems like the slammed rat rod towing a trailer on a custom hitch located inside its rear section.
Micky Slinger: Usually, I hit the Blue Lot pretty early, but this year, due to a lot of meetings as such, I wasn't able to properly see the last day! I'm glad I made it out though. Some highlights include a Supreme-branded Audi, a stellar Pandem R32 GT-R from Vancouver, and Zwing's drift Bimmer. Blue Lot houses such a cool mix of stuff. Lighter, daily driven builds, heavy hitters, ridiculous trucks - it's all here.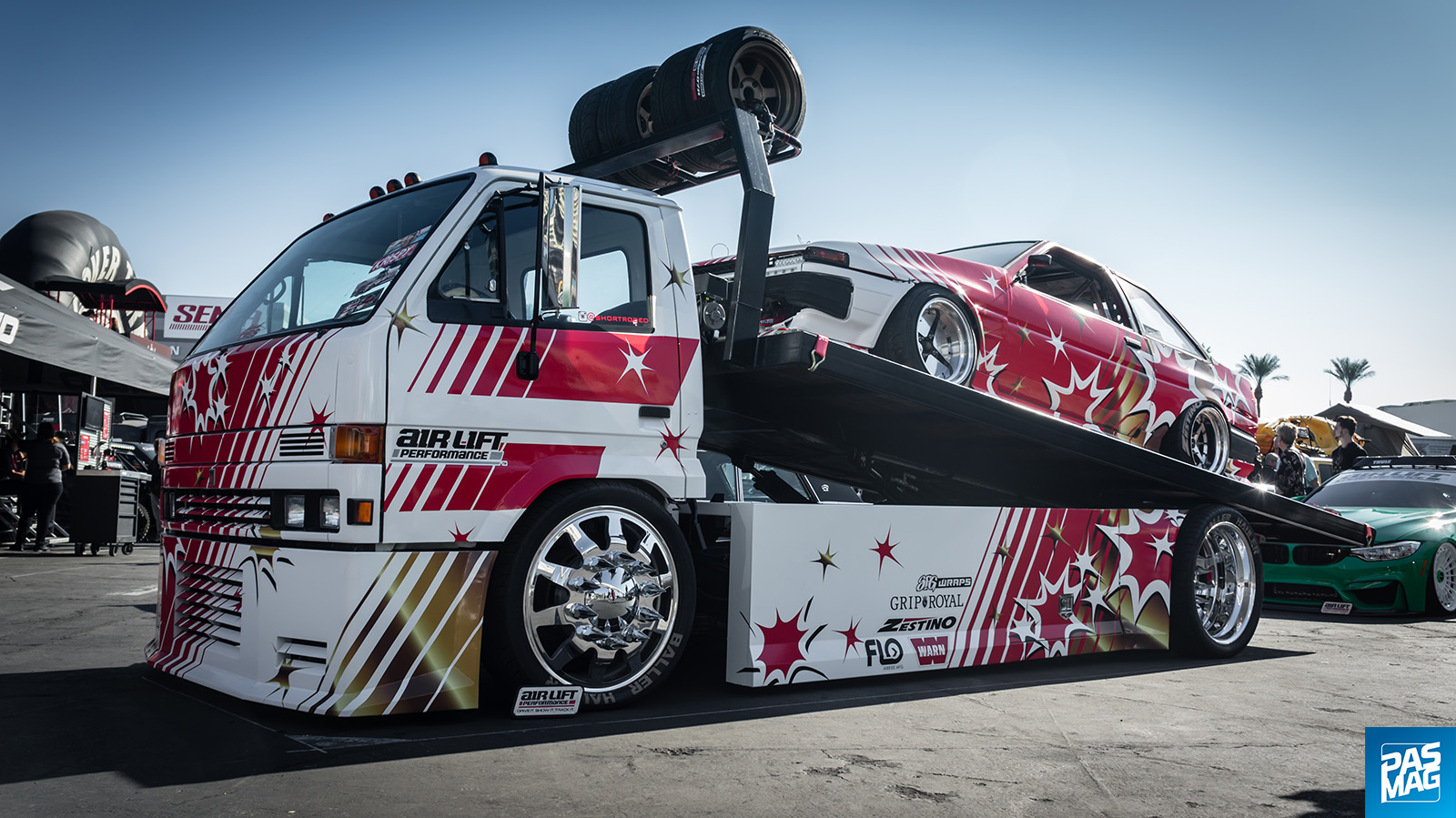 SILVER LOT
Adam Gordon: I've always referred to the Silver Lot as the SEMA circus. For many attendees and exhibitors, the expansive Silver Lot, divided into three sections, is where most of the tire-spinning, rubber burning action of the show takes place. While Shell and Velocity Channel make up the two stages by the lobby entrance, Ford takes the "biggest display" award with the massive Ford Out Front clearing, complete with a walled-off section for drift demos and truck stunts on the ramp in the middle. Throughout the rest of the Silver Lot area, some of the show's most impressive cars and trucks are scattered on all sides. Drawing a crowd near the front of the lot was the Baller Hauler, a constant attraction throughout the show.
Micky Slinger: Silver Lot is the constant producer of loud noises and tire smoke outside of the main entrance. And while Ford Out Front's noise-making drift circle can easily capture attention, it's the cars out front of doors to the main lobby (increased security included) that make my jaw drop. Stan Chen's impossibly clean "Crazy88" E30 M3, a potent Evo by Sheepey Built, and even a laid out, VIP-style Rolls Royce, completely trimmed out with Junction Produce goodies. I believe SEMA even opens this area up to the public on a certain day, and I think this strip is absolutely indicative of the level of builds you seen indoors.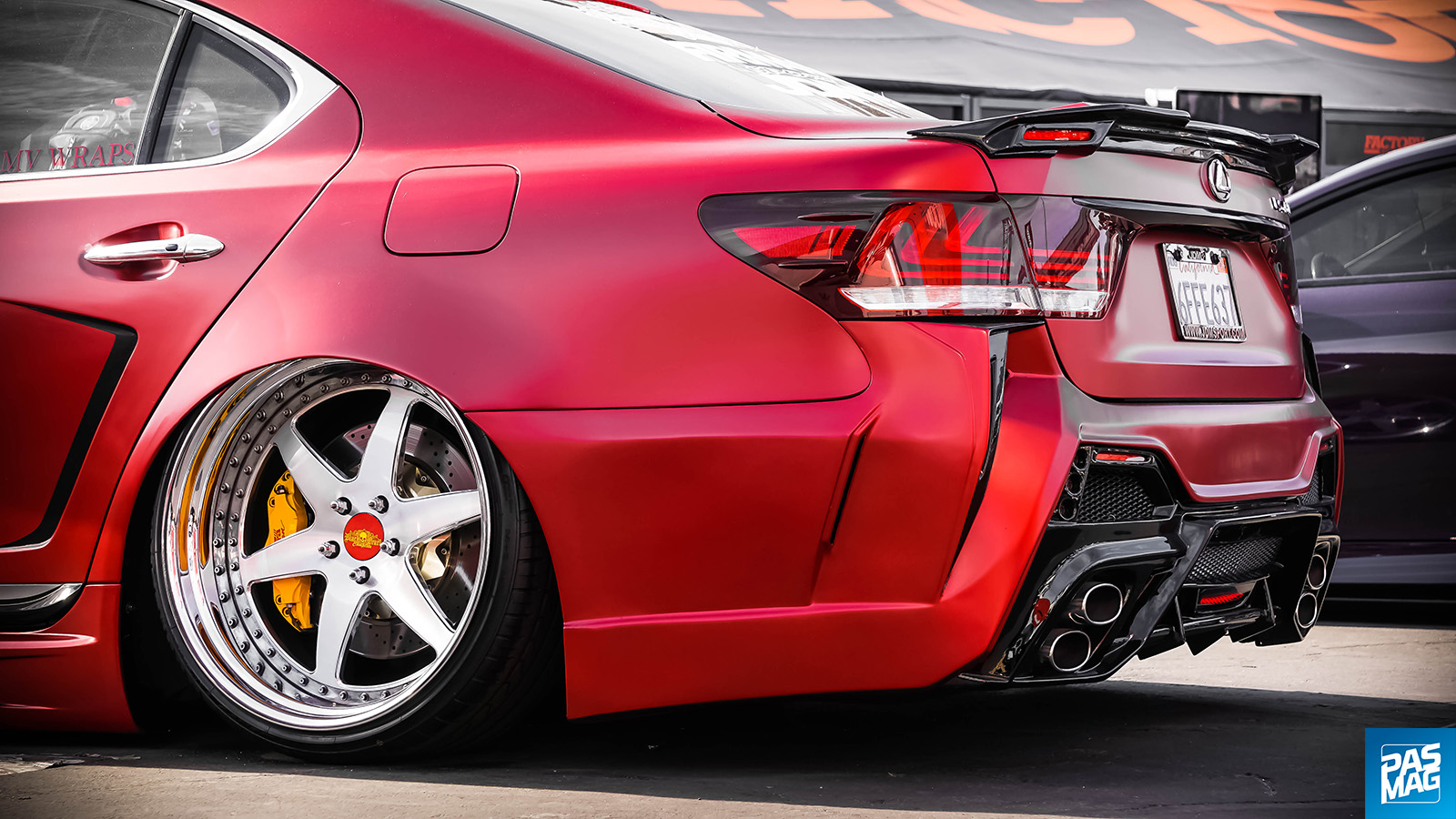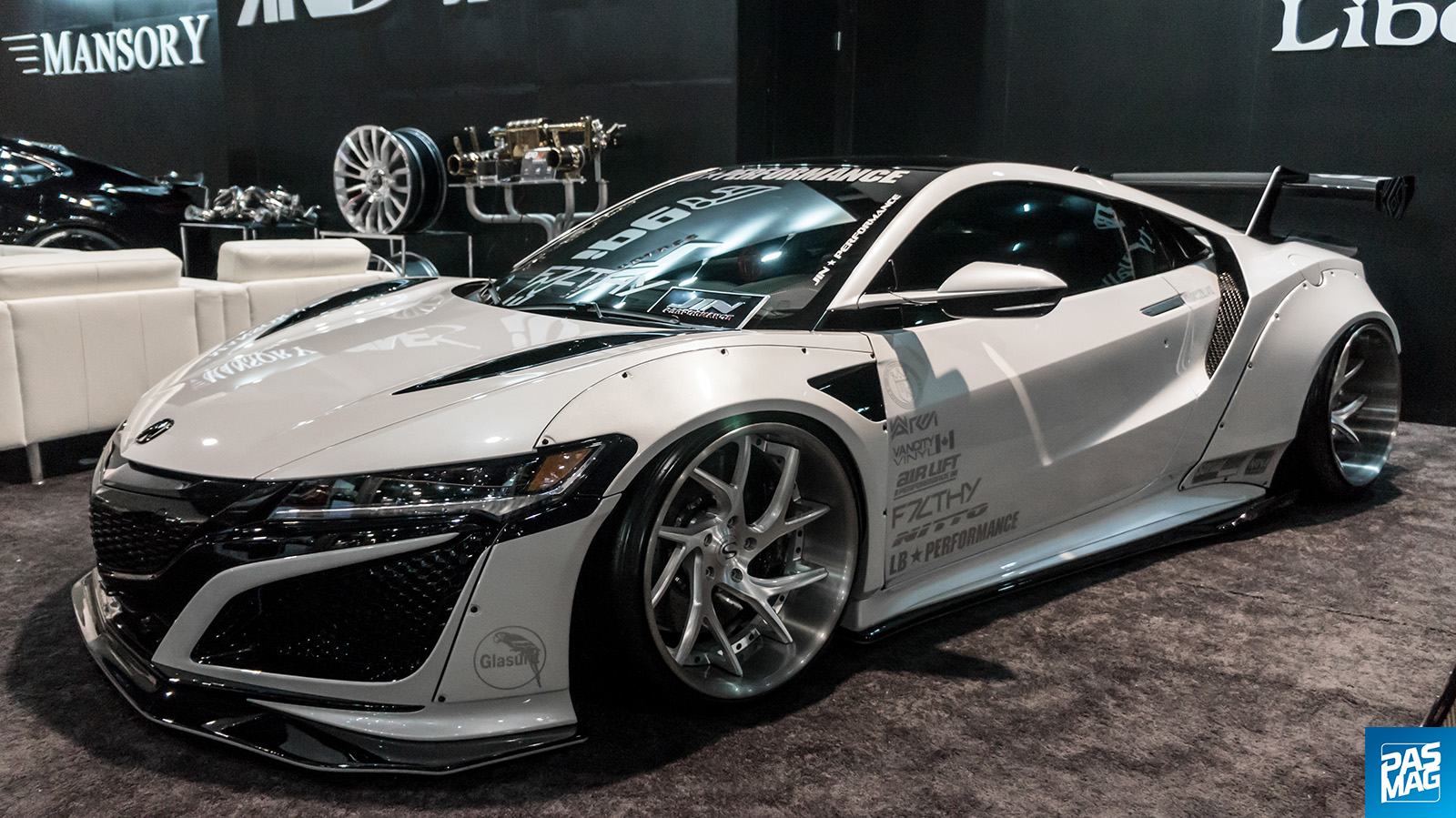 WHEEL & TIRE HALL
Adam Gordon: Whether show-worthy stance or track-ready performance is your game, the wheel & tire hall had something for everyone. There were many new exhibitors here this year - some names we recognized, and some that were completely new on the scene. As was expected, many companies used exotics and supercars to show off their latest wheel offerings, which gave us a closer look at some of the cars we usually only see on posters. Supercars aside, the hall was also home to some of SEMA's coolest builds, including the Datsun 2+2 280Z built by Big Mike and Gas Monkey Garage at the Nitto Tire booth.
Micky Slinger: Honestly, the Wheel and Tire Hall is the hall that I dread the most going in. There are always oceans of people ebbing and flowing through the doors, making it pretty crazy to try to get in and out of the hall. Once you're in though, you're treated to one of the most exciting halls of the show. Booth displays are huge and it's all about the flash. If you're looking for exotic cars and massive trucks, this is the place for you. I also got the chance to stop by the Konig booth and have a chat with Rob Parsons, aka Chairslayer, to speak about his plans for 2018 and his new charity which will gift a full drift car to a paraplegic driver! While I had my grievances about going into the hall, I had some great experiences.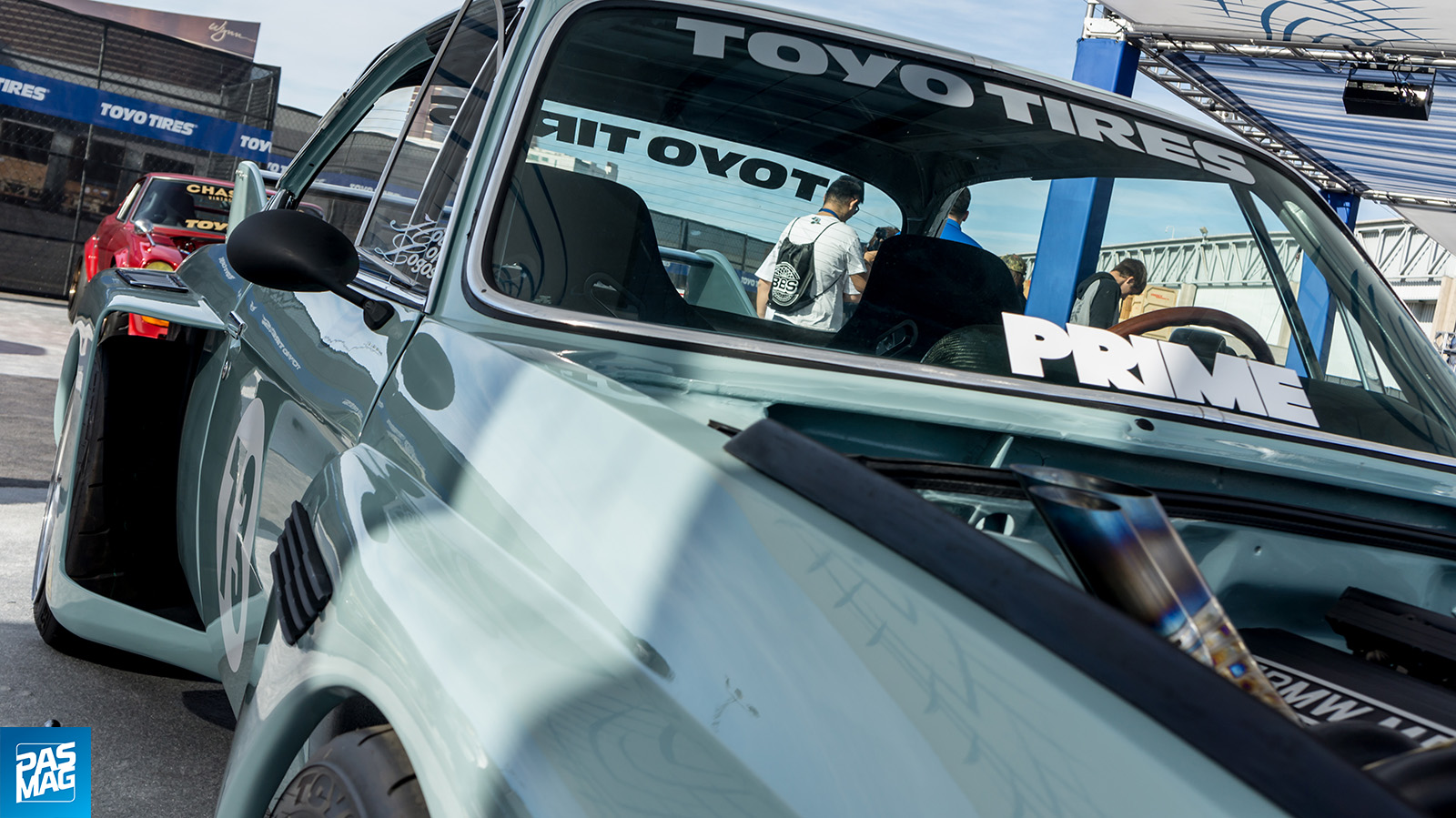 TOYO TREADPASS
Adam Gordon: The Toyo Treadpass has become my absolute favorite part of SEMA every year. Tucked between the main hall and south hall, the treadpass is where team Toyo exhibits some of the coolest builds rocking their rubber. They certainly don't skimp on quality here - most of my favorite cars from the show were found here. The exhibit does a great job of blending old school and new wave. Representing yesteryear's greatest hits are Datsuns brought to jaw-dropping standards like Dominic's 240Z and Daniel Wu's 510, as well as a pair of Porsches that closer resembles fine art than anything else. Innovation isn't left out here, either. A Rocket Bunny Lexus showcases Work Wheels' newest, the CR3P.
Micky Slinger: It kills me to think that some people might not see the Toyo Treadpass. It's easy to miss if you don't know what you're looking for, since it's a small strip that joins two buildings. This strip is home to the most concentrated collection of meticulously-built vehicles at SEMA, and is a must-see for us every year. For example, smack dab in the middle of the display was Willy Izaguirre's BMW E9 CSL build, which he built himself, straight from a Jonsibal rendering. And right beside that was Bulletproof Automotive's 700-horsepower Evo X, wearing Varis' newest widebody kit and the very first set of universal center-lock wheels from Hyperlock. Toyo Treadpass is just full of magazine front covers.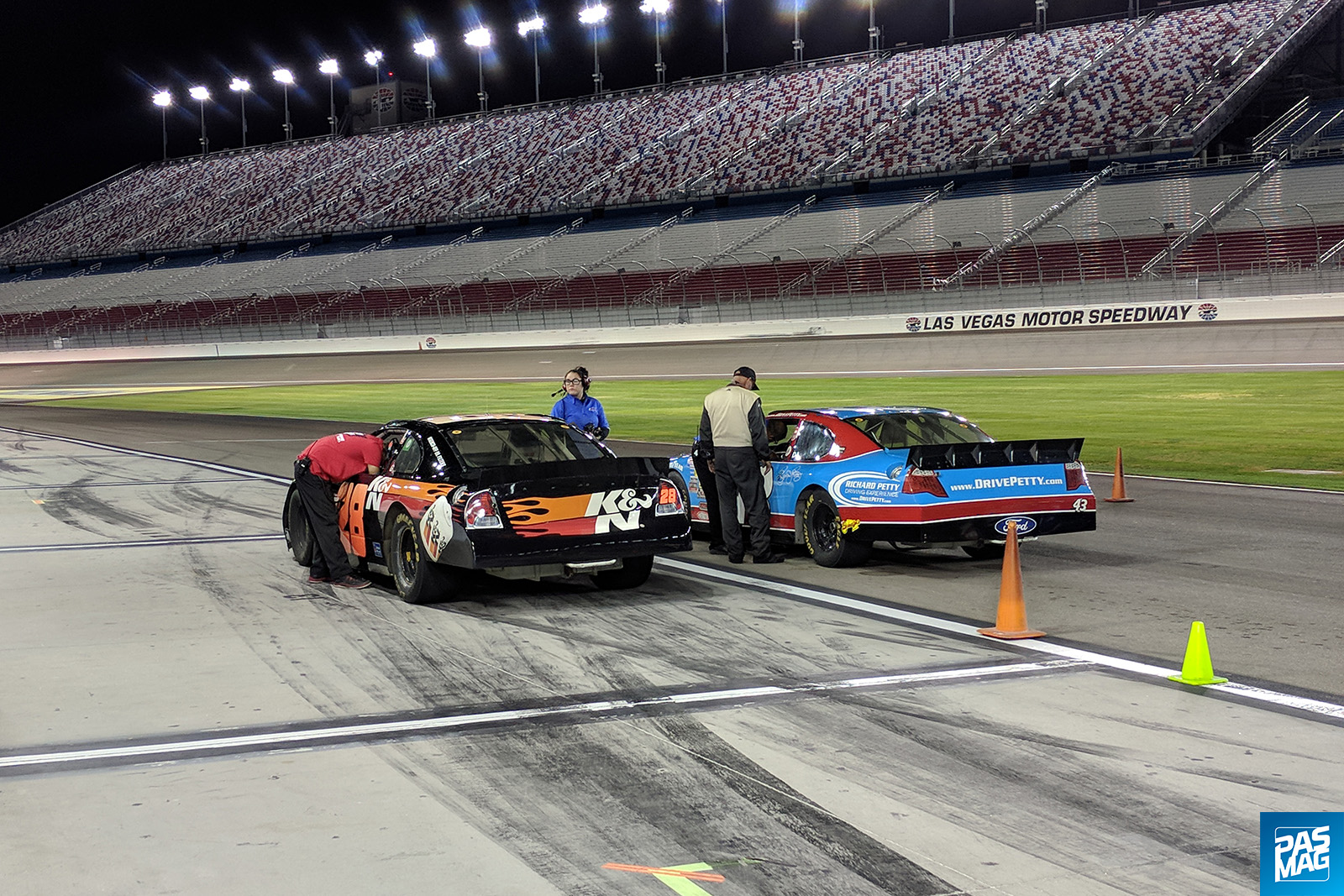 MCLEOD NASCAR EXPERIENCE
Adam Gordon: If you ain't first, you're last. This annual excursion thanks to our good friends at McLeod Racing is a highlight every year, but this year was extra special. Instead of just myself representing the PASMAG team at Las Vegas Motor Speedway, Micky and our Tuner Battlegrounds competitors were also invited, so the competition was on! Changing things up from years previous, we no longer had an instructor sitting shotgun. This time we were strapped in by ourselves, only communicating with an instructor via the headset in our helmets. Micky may have beaten my top speed (by a pretty good margin), but driving real NASCAR racecars under the stadium lights at night is an unforgettable experience nonetheless.
Micky Slinger: GO FAST, TURN LEFT. SHAKE AND BAKE, BABY! I feel like I'm still riding the adrenaline from driving a NASCAR at night at a lit track. Last year, somehow, Adam was the only one available to make it out to the track with the good folks of McLeod Racing to go through the Richard Petty Driving Experience, and I was spectacularly salty that I couldn't go. I had to get back at him by crushing his time in my first time driving a NASCAR ever (sorry not sorry, Adam). I've never driven anything that even compares to a NASCAR and I have a whole new appreciation for what the guys and girls of the sport do. While I may be happy with my top speed around the track, Jesus Sanchez's (Tuner Battlegrounds runner-up) wife had us all beat with a score over 150 mph.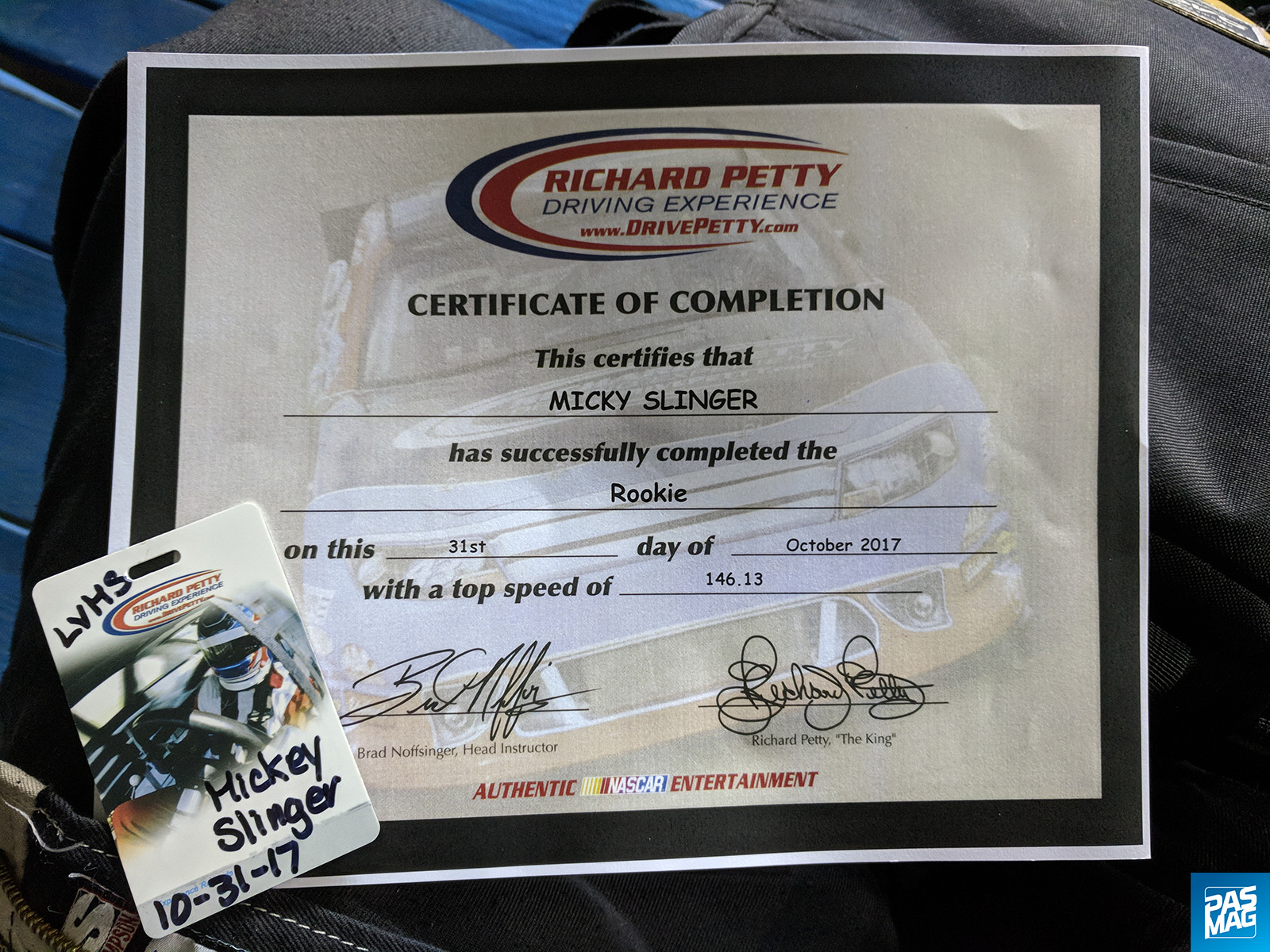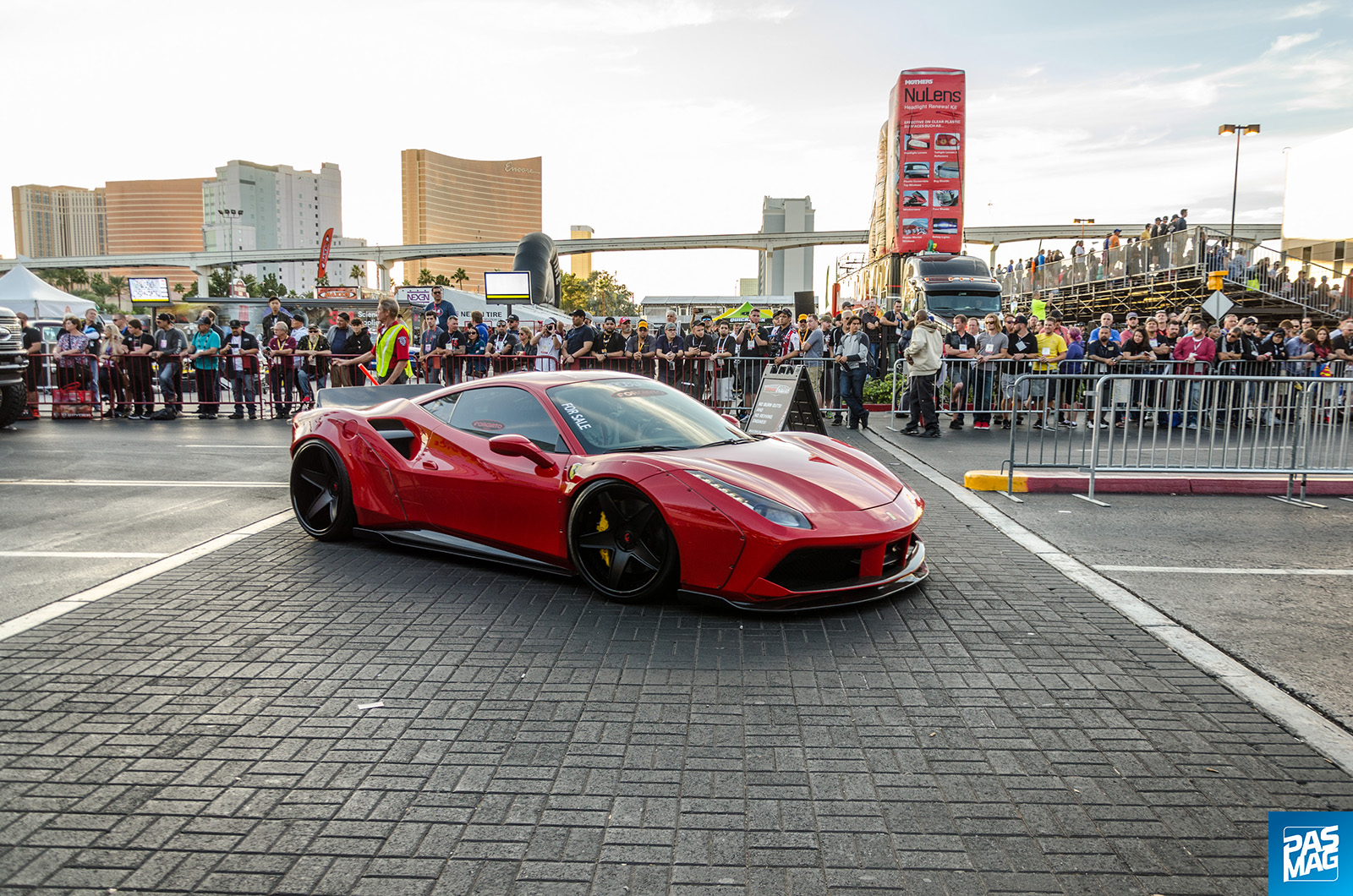 SEMA IGNITED
Adam Gordon: After the announcement that SEMA 2017 had come to a close, we loaded up our gear into the van, and made our way through the post-SEMA traffic towards the hotel before our flight home. In what has become an annual SEMA tradition, I jumped out of the van in traffic to get myself over to SEMA Ignited. Out here, that familiar sensory overload from the first time comes rushing back, as a parade of SEMA vehicles makes its way out of the LVCC and into the Gold Lot for the closing show. Greeted by many familiar faces from earlier in the week, SEMA Ignited is a car meet that serves as a meeting point for everyone's final goodbyes before we all take off to our respective corners of the world. By this point, my feet had lost all feeling, and my flight was leaving in a few hours, so I said my farewells and headed home. Until next year, SEMA!
Micky Slinger: SEMA Ignited, for me, is when a voice comes over the PA system and says, "The 2017 SEMA Show is now over," and before she can even finish, all the engines in each hall start simultaneously. It's a deafening roar that's followed by the smell of fuel, and I absolutely love it. Adam's annual jumping out of the van to run into SEMA Ignited is followed by me going back to the hotel room and collapsing into bed for a nap before packing up for our red eye home. Adam tells me Ignited is a good time. I believe him.