Photos by Jeremy Alan Glover
---
By a mere 10 votes, we declared our 2015 Champion in front of cameras, show cars and the crowds of SEMA.
In our third annual Tuner Battlegrounds: Championship at the SEMA Show in Las Vegas, Nevada and the second International Showdown (a Canadian resident versus an American resident), to say things were close would only be scratching the surface.
In one corner, we have Benjamin Tran, a Winnipeg, Manitoba native and owner of a 2004 Acura TSX. Himself and his friends ripped out all of the interior (save for the seats and audio equipment) and painted it a contrasting bright teal color for that grassroots-racer feel. A Kraftwerks supercharger fabricated to fit his Honda K-series motor, air suspension, a Voltex carbon fiber wing and an awesome spare tire custom enclosure, courtesy of Wayfab Creative, are definite highlights to the build that garnered some double-takes.
In the other corner, we had Brian McCann from Scottsdale, Arizona, who owns a mental widebody 2005 Nissan 350Z. As you walk around McCann's car, a trained-eye can pick out some exclusive JDM parts – like his Stardast widebody or Garage Mak carbon fiber wing. With healthy doses of carbon inside and out, as well as a complete JL audio system from stern to bow, McCann's Z was a showstopper on the SEMA floor.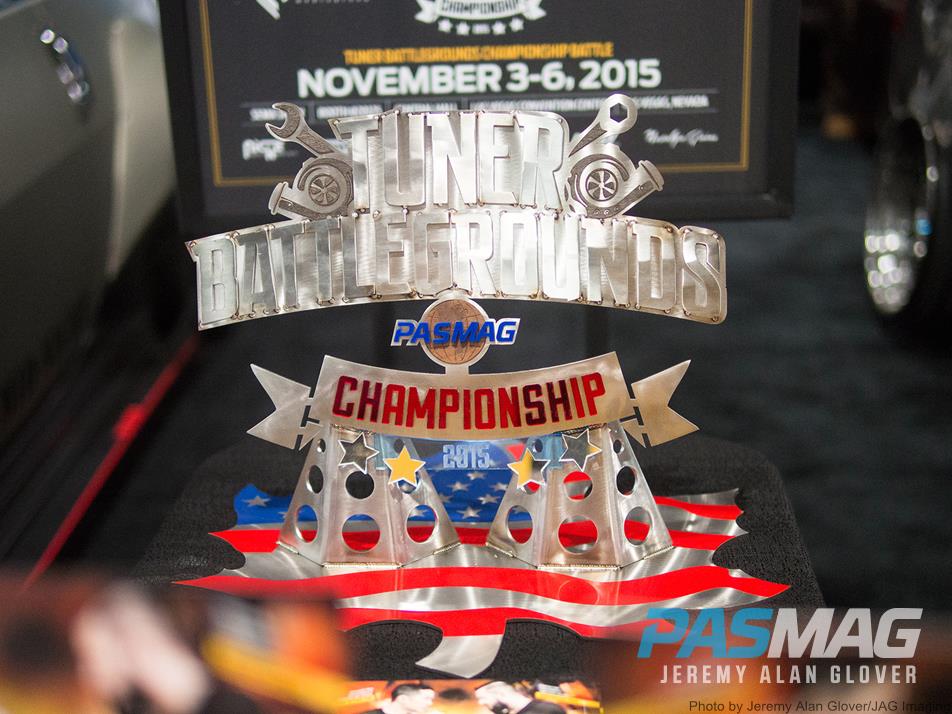 PASMAG did things a little differently as far as voting was concerned for this year's Championship final stage. Voters could root for their favorite car in one of two ways: hashtag voting or business card ballots.
1. To vote by hashtag, you simply needed to post #PASMAGBenji or #PASMAGBrian on Instagram and/or Twitter. Only one hashtag counted per post and hashtags edited onto existing posts were not counted. For every ten (10) hashtag mentions, a competitor would get one vote.
2. To vote by business card ballot, an interested individual attending the SEMA Show merely needed to drop their business card into the ballot box of their favorite competitor. Every business card submitted counted as one vote.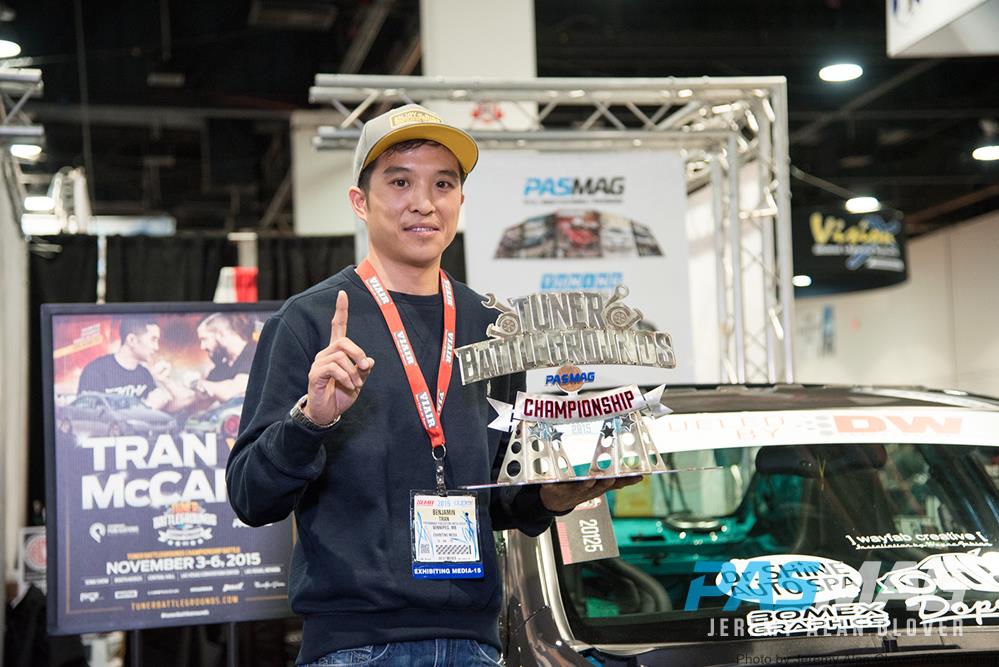 When all was tallied up and ready to go, McCann lead in ballot votes, but Tran lead in hashtag votes. In a total count of both voting systems combined, the competitors were split by only 10 points! With 399 total votes, as opposed to his competitor's 389, Tran and his 2004 Acura TSX won a PASMAG cover feature and the 2015 Tuner Battlegrounds Championship trophy (sponsored by Nostalgic Grains)! A huge congratulations goes out to Tran and his crew who flew out to cheer him on and help him hustle for votes.
With both competitors being very sportsmanlike the whole week and such a huge audience involved both online and on the show floor, we at PASMAG can say that the 2015 Tuner Battlegrounds: Championship was a resounding success.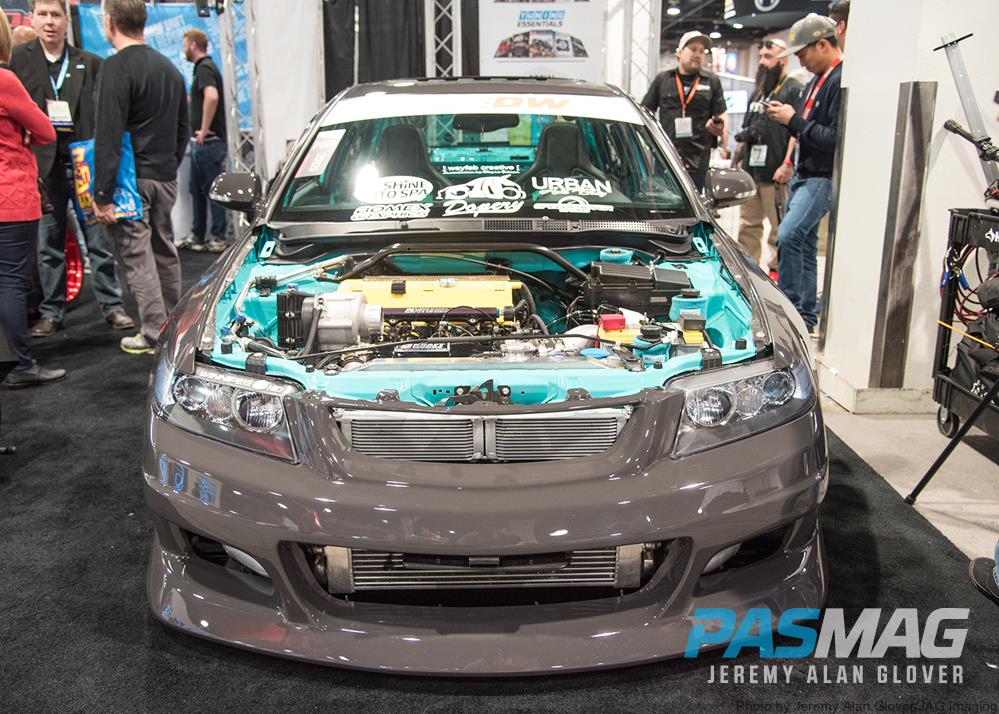 For more Tuner Battlegrounds information, #TBGLIVE scheduled events, competitors and registration - go to www.tunerbattlegrounds.com.