Tuner Evolution: Charlotte, North Carolina will be held at The Park Expo Center on Saturday, October 24th, 2015.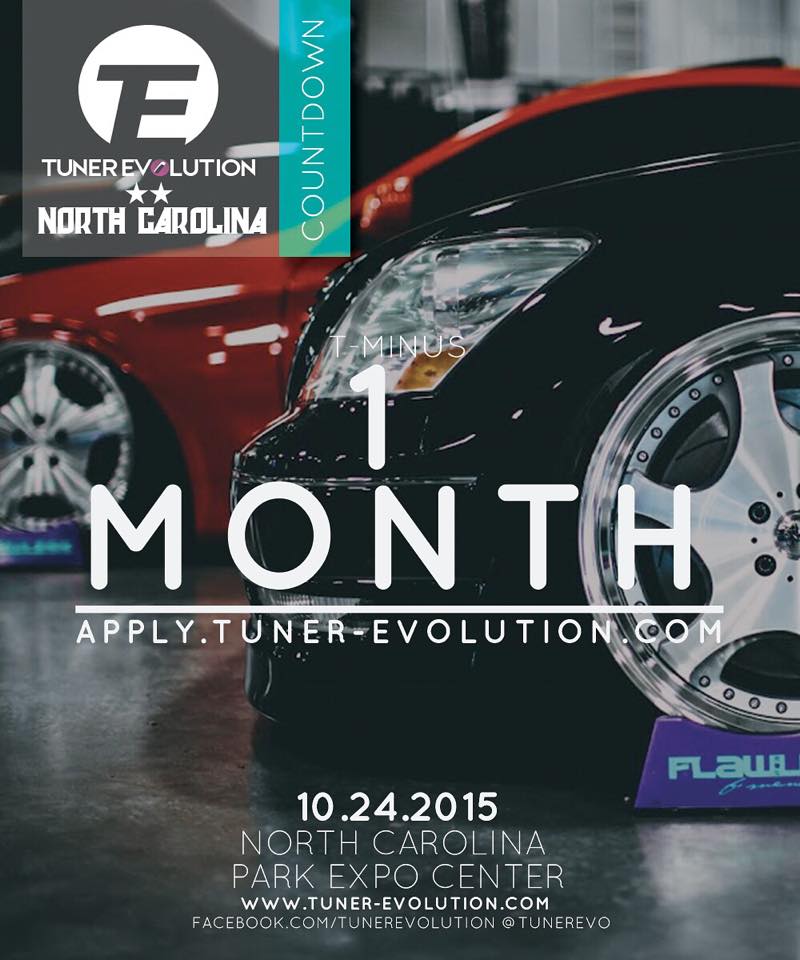 The best way to describe Tuner Evolution: it's an automotive lifestyle event that showcases many aspects of the aftermarket automotive industry, including some of the hottest customized vehicles in the country, vendors showing-off their latest and greatest products, entertainment acts including bands, hip hop artists, bikini contest, celebrity appearances, models, and so much more!
The Tuner Evolution team is very excited to be taking the experience back to the SOUTH! Mark your calendars and we hope to see you there!
Registration: http://apply.tuner-evolution.com
Vendors & Sponsors:
This email address is being protected from spambots. You need JavaScript enabled to view it.
When: Saturday, October 24, 2015 (12:00pm - 8:00pm)
Where: The Park Expo and Conference Center - Charlotte, North Carolina
Get your event tickets HERE.
General Adult Admission: $20.00
Kids Age 7-12: $10.00
Kids Age 6 and under: Free
Spectator Parking: $3.00 per car
For more information, go to www.tuner-evolution.com.