Let Your Music Follow You!
Get some boom while you clean every room! Introducing the KICKER BOOMBA!
This automated cleaning system features four Kicker Audio tweeters, an eight-inch subwoofer and an internal 500-watt amplifier. The BOOMBA works on wood, carpet and laminate floors, so your house stays spotless all day, every day!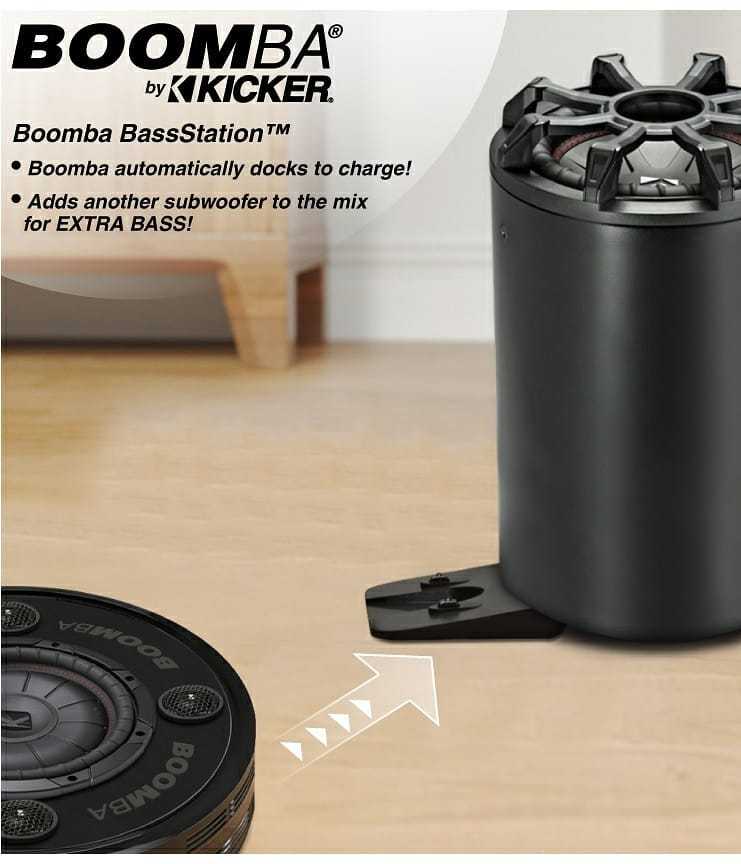 This worry-free wonder keeps your home clean while you work, play or practice your breakdancing moves! Giving you even MORE bass with it cleans your place, the A.I.-equipped BOOMBA charges itself with the wifi-connected BASS Station (included).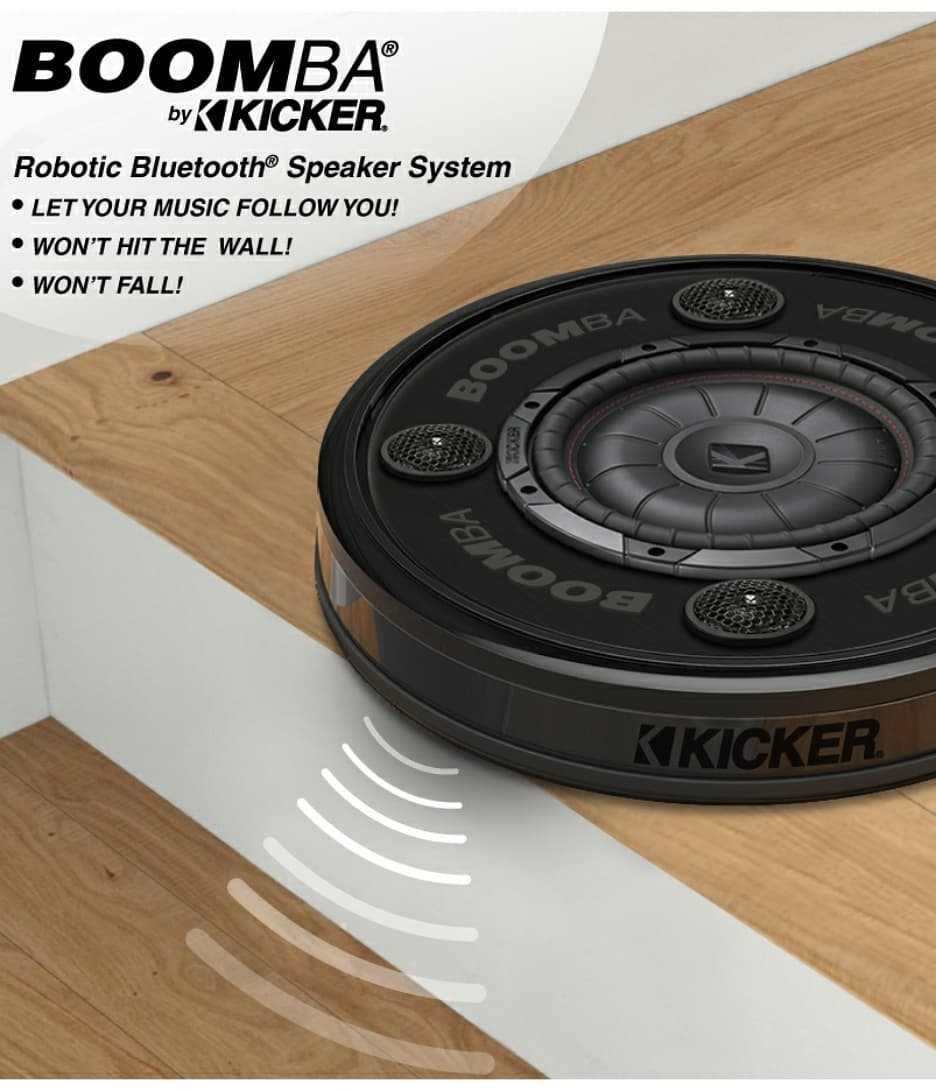 Won't hit the wall
Won't fall
BOOMBA automatically docks to charge
Adds another subwoofer to the mix for EXTRA BASS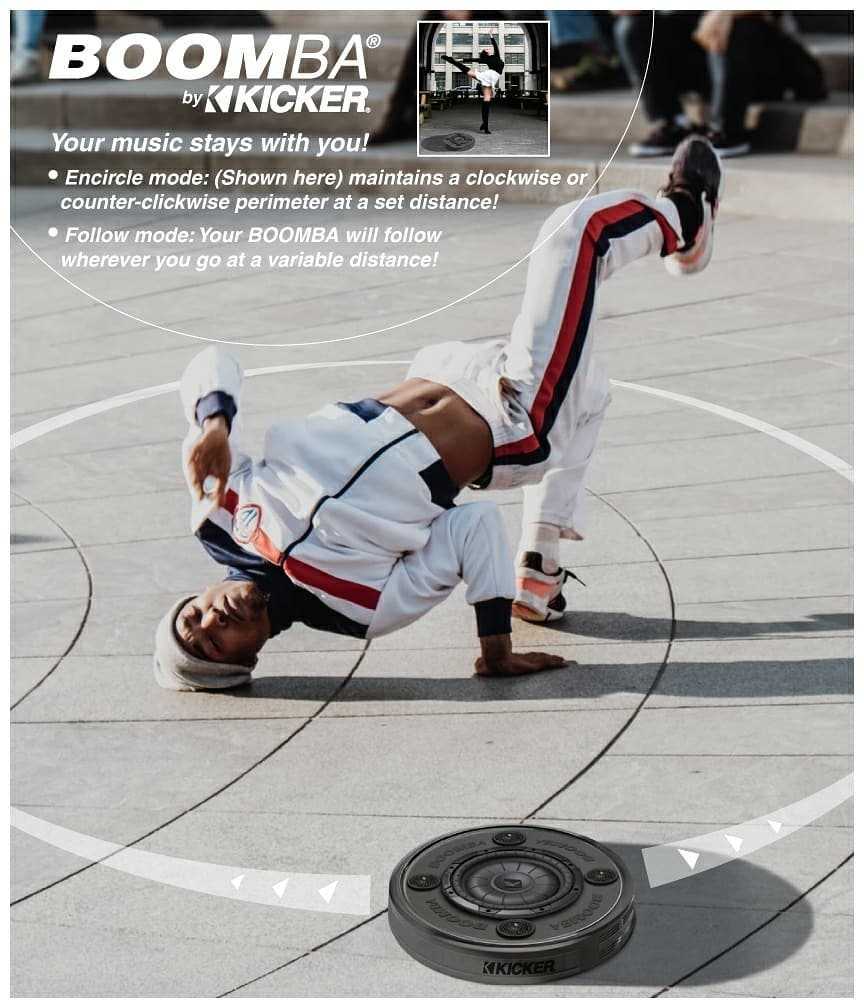 Encircle Mode
Maintains a clockwise or counter-clockwise perimeter at a set distance
Follow Mode
Your BOOMBA will follow wherever you go at a variable distance
For more information, visit www.kicker.com