Photography by Achromaticz
---
In this day and age, we see subscription boxes popping up all over, which initially started up with geeky loot boxes filled with plushes, stickers, and outlandish nerdy crossovers. From there, the boxes have exploded to cover every kind of enthusiast, from dog owners to home chefs – but where's all the love for car enthusiasts? Good news, everyone; Shiftbox has arrived!
Elizabeth Perez has always been a believer that if you don't build your own dreams, someone else will hire you to build theirs, which is why she's built a badass widebody FR-S, has a successful modelling career, launched her own lifestyle brand, and somehow has time for a full-time job on top of that.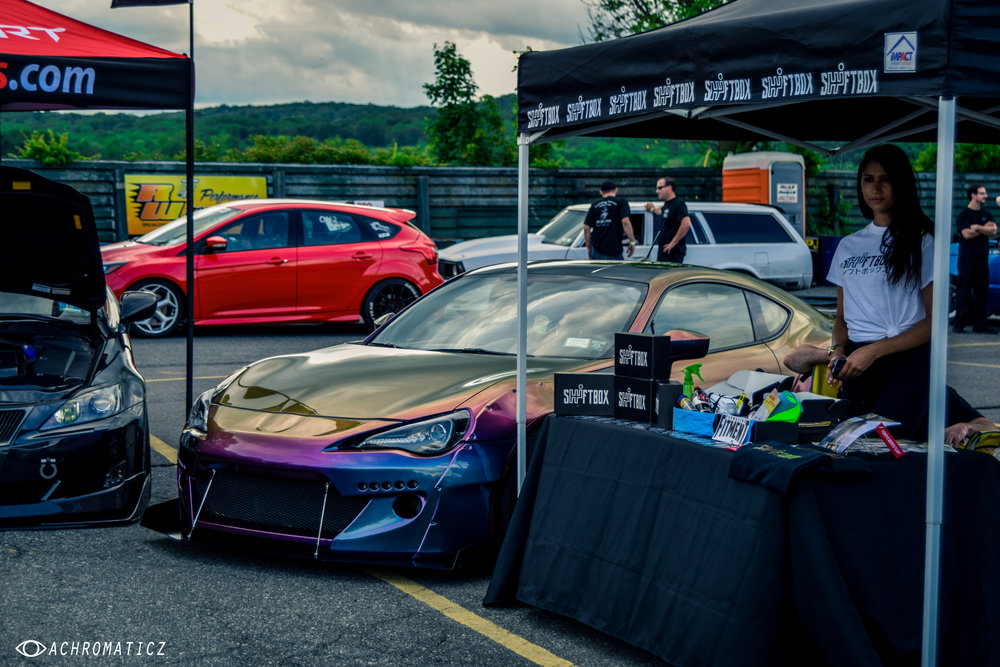 "One day, I was at work contemplating getting a different beauty subscription box while on break, and that's when it hit me; 'Why don't I make a box full of car products?'" explains Perez. I grabbed a napkin from the bar and started to draw my logo - that's when Shiftbox was born."
Subscriptions have three tiers and range from $13.99 to $35. You're guaranteed to get a limited designed t-shirt and a sticker in each box, but upgrading can get you useful car care products, and even helpful tools (who doesn't need another 10-mm?). Perez says that Shiftbox's aim is to provide products that will come in handy for everyday use, not just something you'll open and toss into the corner of your garage forever. Since the box's pre-release in March, Perez has stuck to that mantra and now ships to hundreds of subs a month.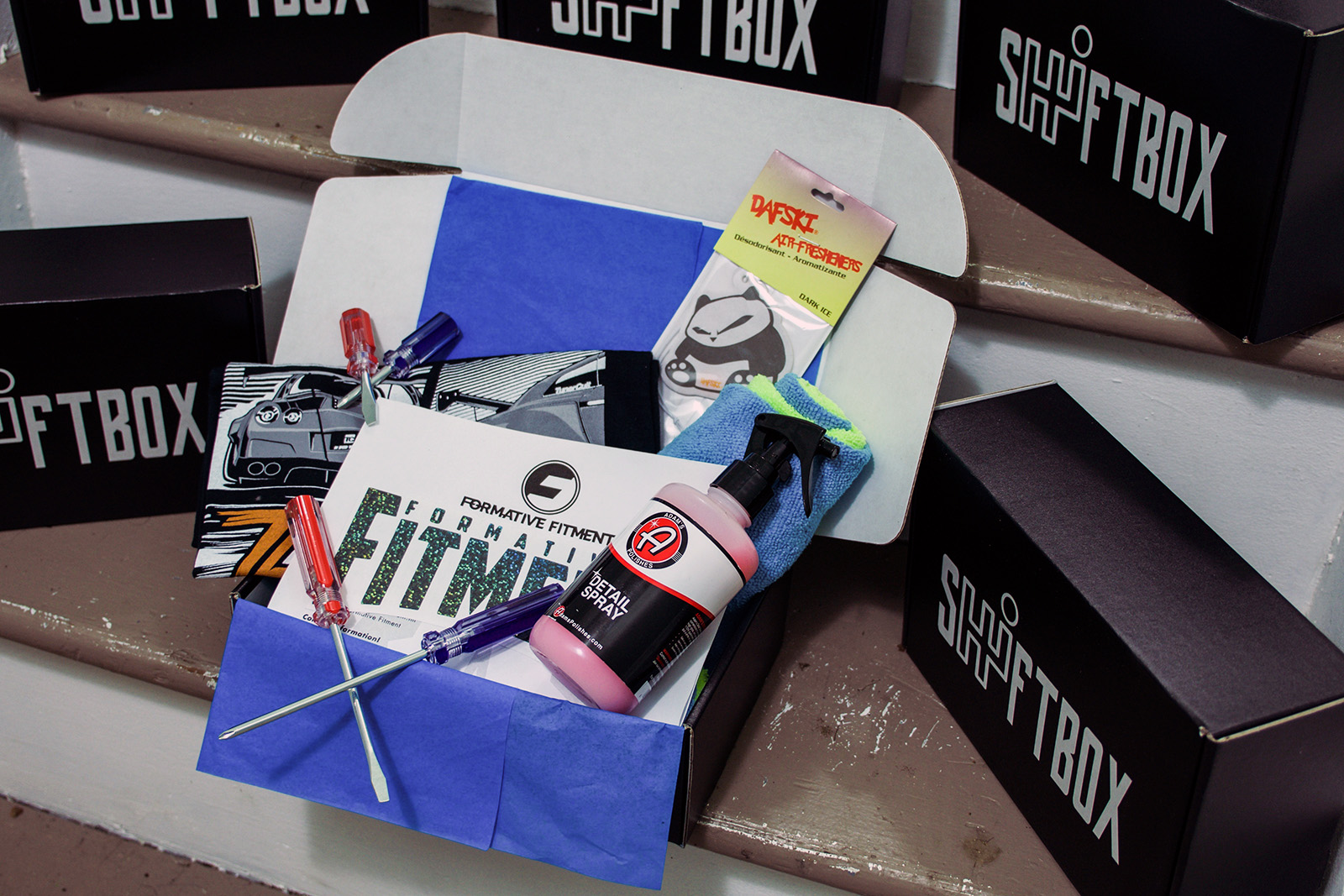 If you're on the lookout for an automotive sub box, check out Shiftbox online at Shift-Box.com to see which box is the best for you, or check out their event schedule to see if Perez will be repping at a show near you soon!