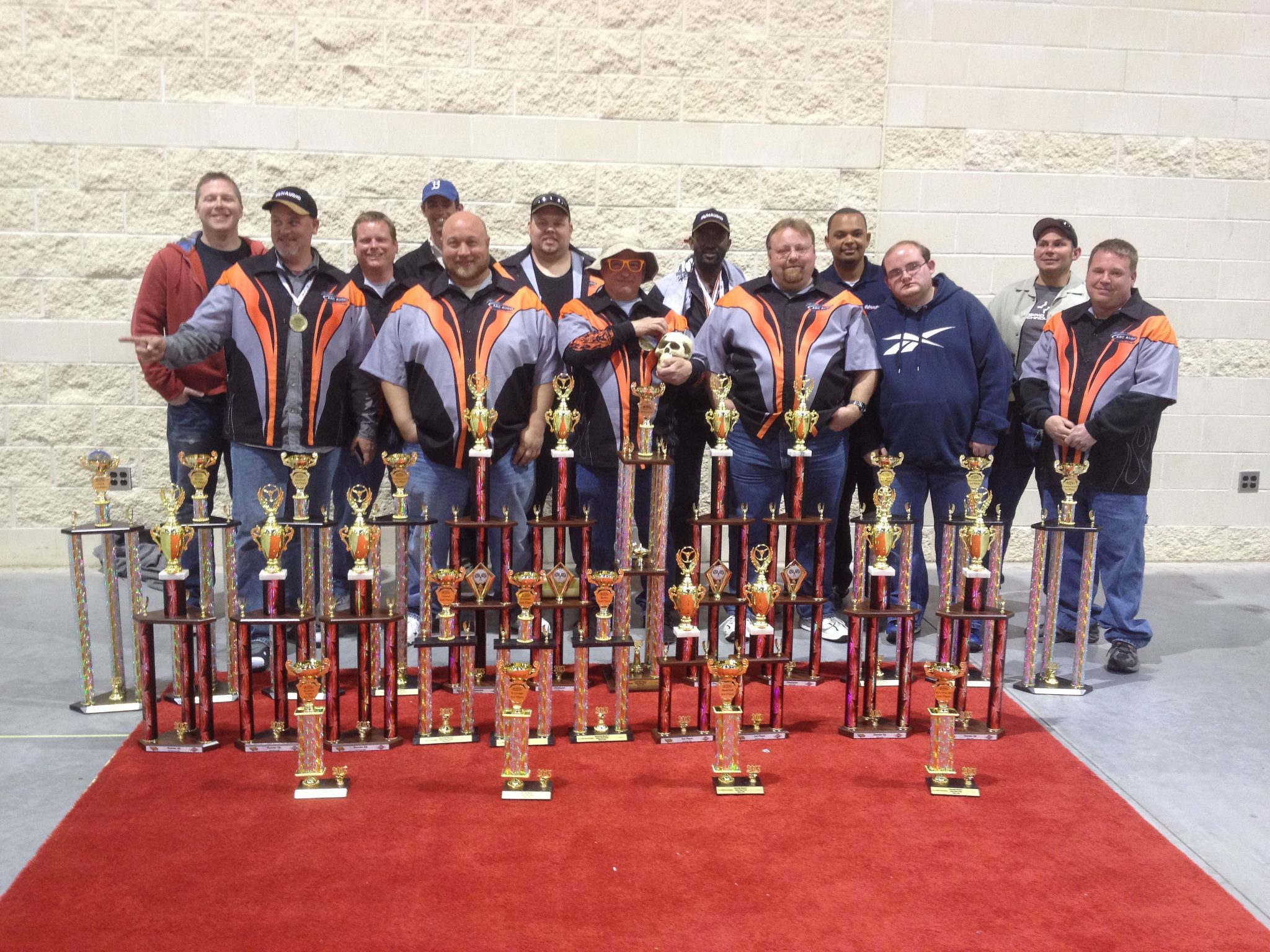 In continued tradition the ARC Audio championship sound quality competition team was in attendance at this year's 2013 Spring Break Nationals in Daytona This years event included triple point sanctioned events for IASCA, MECA and DB Drag drawing competitors from all four corners of the United States. Equipped with ARC Audio SE & KS Amplifiers, ARC Audio Black Series Speakers and Subwoofers, and the ARC Audio PS8 processor, eleven vehicle's with mixed product configurations converged on the chilly city of Daytona Beach for this years event.
Despite unseasonably cold temperatures and wind throughout the weekends events, Team ARC Audio continued its tradition of promoting team spirit, camaraderie, sportsmanship and positive networking with other teams, competitors and the multiple organizations helping reinforce the importance of competition and the passion for music that we all share. "We all started doing this because of our love for music" said Team ARC Audio Manager Fred Lynch, "being able to share our passion with other competitors, while making new friends and driving a positive influence to new prospects into this sport is something that is close to heart for all of our members; It give all of us on the team the ability to work as one, as a family and as a team".
At the end of the weekend Team ARC Audio's efforts did not go unrecognized bringing home and unprecedented twenty six podium finishes including top placements in both IASCA and MECA sound quality competition formats. Placing focus on the sound quality format Team Arc Audio accomplishments include top placements in IASCA Amateur, Pro, Pro Ultimate and Expert sound quality categories and top placements in MECA Stock, Modified and Master classes as well as top honors winning the Sound quality league Best Of Show. Other awards include top placements in MECA RTA, Install Best of Show, Street and Extreme Install, and multiple MECA Phat awards.
ARC Audio wants to congratulate the efforts and success of all of the members of Team ARC Audio and the other competitor vehicles equipped with ARC Audio products. Your commitment to sound competition and the support of the industry is a statement of the passion that drives you. We thank you for your continued dedication and drive for perfection and commend you all on your phenomenal efforts at this past weekends event. We look forward to seeing all of you at events thru the year and being there hands on to support our continued efforts.