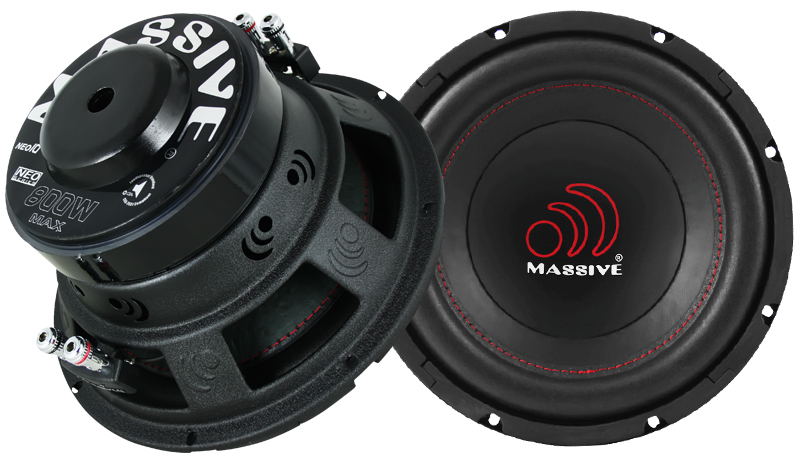 Introducing Massive Audio "NEO Series" Subwoofers. All four NEO dual 4 ohm subs are "Young, Hot and NEW"! NEO (The Greek word for young or new) has been closely designed around cars and trucks that require high performance and can be installed in small tight spaces!
Massive Audio NEO subs will work in tiny sealed boxes as small as .33 cubic feet making it easy to obtain excellent output and efficiency while still keeping your much needed space.
All four Neo subs use HOT tight Red stitching that's sewn through a UV laminated treated paper cone and into pressed foam surround. Then it's bonded to a heavy gauge steel basket that's bolted to a high flux Y30 Strontium ferrite magnet with an 8mm top plate. Everything then dances on a springy poly cotton spider with high powered woven tinsel leads connects to spring loaded speaker terminals. From the tiny NEO 8", 10", 12" and 15" with NEO "You're Young, You're Hot & You're Bang'N"
Go ahead, take the Red pill.
Check out the latest review on NEO Series Subwoofers by Barry Vogel.