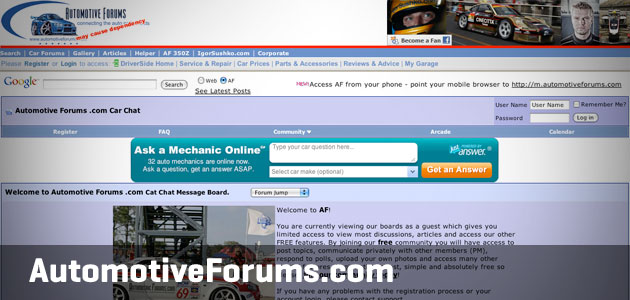 Established: 2000
Members: 550,000
Member Profile: Not for in-depth technical knowledge or discussion so members are your average driver.. Members are usually there just to socialize and talk general car stuff or ask about a problem with their car.
Quick Facts: The largest auto-related forum on the web with a home for every enthusiast.
The Goods: Conceived in 2000 by a then 15-year old internet entrepreneur, Automotiveforums.com is home to almost every car forum possible. Owned by Igor Sushko of the Ukraine, this US-educated self-made millionaire now races professionally in the Super Taikyu series of Japan. Sushko also turned the US touring car world on its ear when in 2006 he campaigned not one, but two Nissan Skyline R34 N1 endurance cars in the Speed Word Challenge. Known for including a forum for every possible make and model including the Ford Pinto, there are some great technical conversations and track relation forums on the site as well. There are even forums for scale models and for racing slot cars and RC cars. In 2005, AutomotiveForums.com went on a departure for the world of forums to include Automotive Articles an area of the site that delivers content to its readers with email updates. There are new product reviews, events, car features and of course the 'Racing and Beyond' section where Sushko chronicles his racing lifestyle. It is an interested read for sure, seeing how this 22-year old success story struggled through the ranks to get a seat in one of the most prestigious series around.
---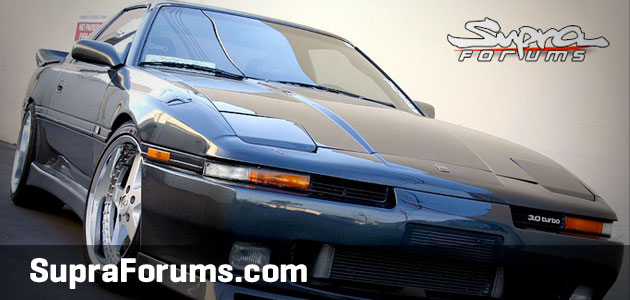 Established: 2000
Members: 45,111
Member Profile: These owners are no BS type of enthusiast. They crave horsepower and will not compromise with knock-off parts. They also don't tolerate new members running their mouth or not using the search function.
Quick Fact: Home to some of the fastest Supras and 2JZ-powered rides on the planet!
The Goods: Over the first three generations of Supra, the Toyota-built sports car garnered serious attention, but was really lacking respect on the street. When the MKIV debuted in 1993, the tuning world went wild realizing the 2JZ-engine was seriously sand-bagged. As the horsepower of Supras in the US steadily increased, so did the popularity of SupraForums.com a vault of information of all things Supra and its legendary inline-6 motor, the 2JZ. During our visit to the site, there were 431 members browsing which is a solid mid-day number. The regions have been sub-divided for news and events as well so you can connect with Supra owners in your own backyard. There are 10 geographic divisions between the US and Canada as well as members from Australia and Europe. The technical information is impressive and the discussions are all divided between MKII, MKIII and MKIV. In addition to the cars many members are on here with 2JZ powered vehicles, which ranges from AE86s to Mustangs!
---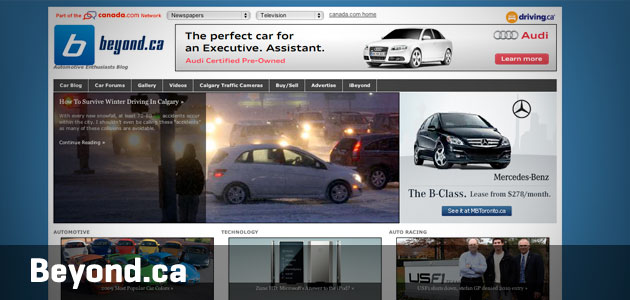 Established: 1999
Members: 125,200
Member Profile: The members are your average car people. They like cars but are far from experts and are attracted to Beyond because everyone there is laid back until the drama starts.
Quick Fact: Canada's largest automotive enthusiast website
The Goods: What started out as a small Canadian enthusiast-driven site is now a powerhouse of over 100,000 members. These members are well connected to the scene, but are more car fans than hardcore gear heads. However, there is a wealth of great discussion on these sites. Additionally, they offer some great content on their splash page. Despite being Canada's largest automotive-related community, the big claim to fame came in 2007 when the site helped apprehended a hit and run driver. As the perp fled the scene of a major accident, photos were taken and posted within minutes on Beyond.ca and internet justice was done. The accused was arrested and charged all because members cared enough to not let him get away with it. Owned!
---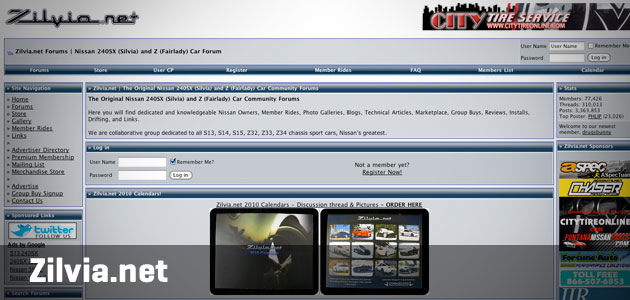 Established: 2000
Members: 62,761
Member Profile: Hardcore guys who "keep it real" by emulating dori-style or spo-com or Bosozuku. They aren't interested in other makes and some times even hate on their own like the 300ZX and Skyline. Younger crowd, tech savvy who are all about their 240.
Quick Fact: The leading authority on Nissan S-chassis cars with a few Z-cars onboard.
The Goods: Since drifting hit the North American tuner scene hard, the popularity of Nissan S-Chassis cars has gone ballistic. The price of used S13s has tripled and even the rustiest heap will sell for $2,000 making the need for parts and knowledge very critical. Many owners have turned to Zilvia.net, more accurately 62, 761 of them in fact. They all gather online to meet the needs of their trusty, yet aging Nissans. Even though the site includes Z-car content and owners, the main focus is on Nissan 240s from 1989-1998 both S13 and S14. There are also a few S12s lurking around and the odd rare S15 owner slipping in under the radar. With a great list of 16 site sponsors, there are all kinds of parts hook-ups and discounts. Plus in the classified section, there is a huge selection of rare OEM, JDM and aftermarket goodies.
---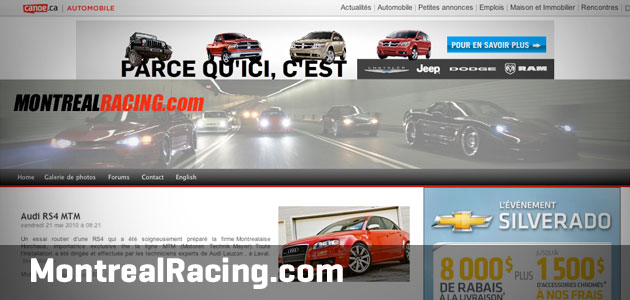 Established: 2001
Members: 54,968
Member Profile. Definitely some hardcore car guys on here, several of whom are pro drifters in Drift Mania. Mostly French-Canadian members, they do speak English and will share great technical knowledge.
Quick Facts: Some of the most hardcore tuners in Canada with Drift Mania stars online.
The Goods: At one time Canada's party capitol of Montreal had more professional motorsports events than any other city. They played host to F1, NASCAR, IRL, Speed World Challenge, 360 Challenge, Drift Mania, Redline Time Attack, professional ice racing and more. No other city can boast that kind of record and it's all because the enthusiasts in Montreal and the Canadian province of Quebec are the more passionate in the world. MontrealRacing.com is reflective of that with over 100,000 members, making it the place to be for those seeking to spread their automotive passion. For event info, technical discussion or a massive classified section it is truly a one stop shop. Although MontrealRacing.com is based in French-speaking Quebec, the majority of the posts are in English, albeit some broken English on occasions. But the entire vibe there is fun and professional, plus you can learn a lot from just hanging around. Considering many professional racers hang out there too, including many professional Drift Mania drivers providing a wealth of information and technical know-how at every turn.