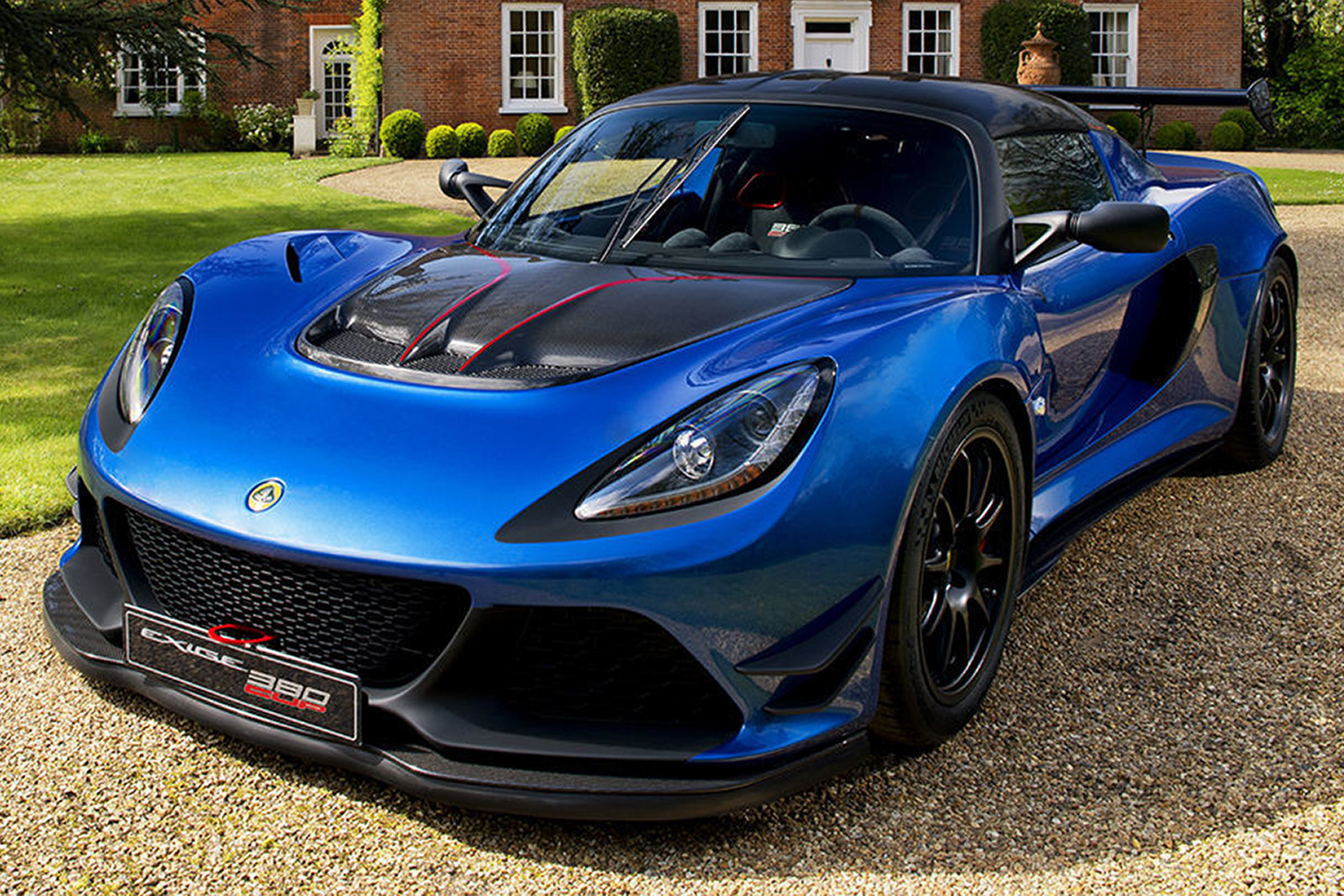 Lotus have been the masters of lightweight, compact fun for decades, and the English brand is showing no signs of slowing down. Their newest offering will only consist of 60 individual units, exclusive to Europe, and just as fun as ever. Much like the Exige Sport 380, and many other Lotus cars, the Exige Cup 380 will make excellent use of 375 horsepower, courtesy of a supercharged 3.5L V6.
The new Lotus will gain its competitive edge via the use of weight shavings and aerodynamics, as opposed to added power. Thanks to a generous helping of carbon fiber parts, including front splitter, hood, rear hatch, vents, seats and more, the Exige Cup 380 weighs in at 117 pounds lighter than the Exige Sport 380, which is already light in its own right at 2,447 pounds. Further weight shaving can be achieved with an optional exhaust system which is 22 pounds lighter, and special air vent surrounds to shave off 2.2 pounds.
New aerodynamics come into play to improve the Cup 380's performance as well. Thanks to a revised front bumper and splitter combo, wheel well vents, and an aggressive new wing, the newest Lotus produces 43% more downforce than the Exige Sport 380. At the Exige Cup 380's tope speed of 175 mph (281.6 km/h), that equates to 411 pounds of downforce. Additionally, even the windshield wiper sits vertically for aerodynamic purposes.
Expect to see the Exige Cup 380 on sale in Europe for around $106,000 and $118,000 USD. Unfortunately for Lotus enthusiasts on this side of the pond, the 60 available examples of the Cup 380 will be European only, at least for now.