Photography by Ger Lewis
---
At one time, Clint Yesui owned a 2000 Toyota Celica GT-S, which he turned into a full blown show car, complete with an Xbox, a Playstation, and even a coffee maker. Owning that Celica made Yesui fall in love with the Yamaha 2ZZ-GE engine, and his research taught him that the Lotus Elise featured the same power plant. After reading more, he began falling in love with Lotus and their philosophy of performance through lightness. He had to have one of his own.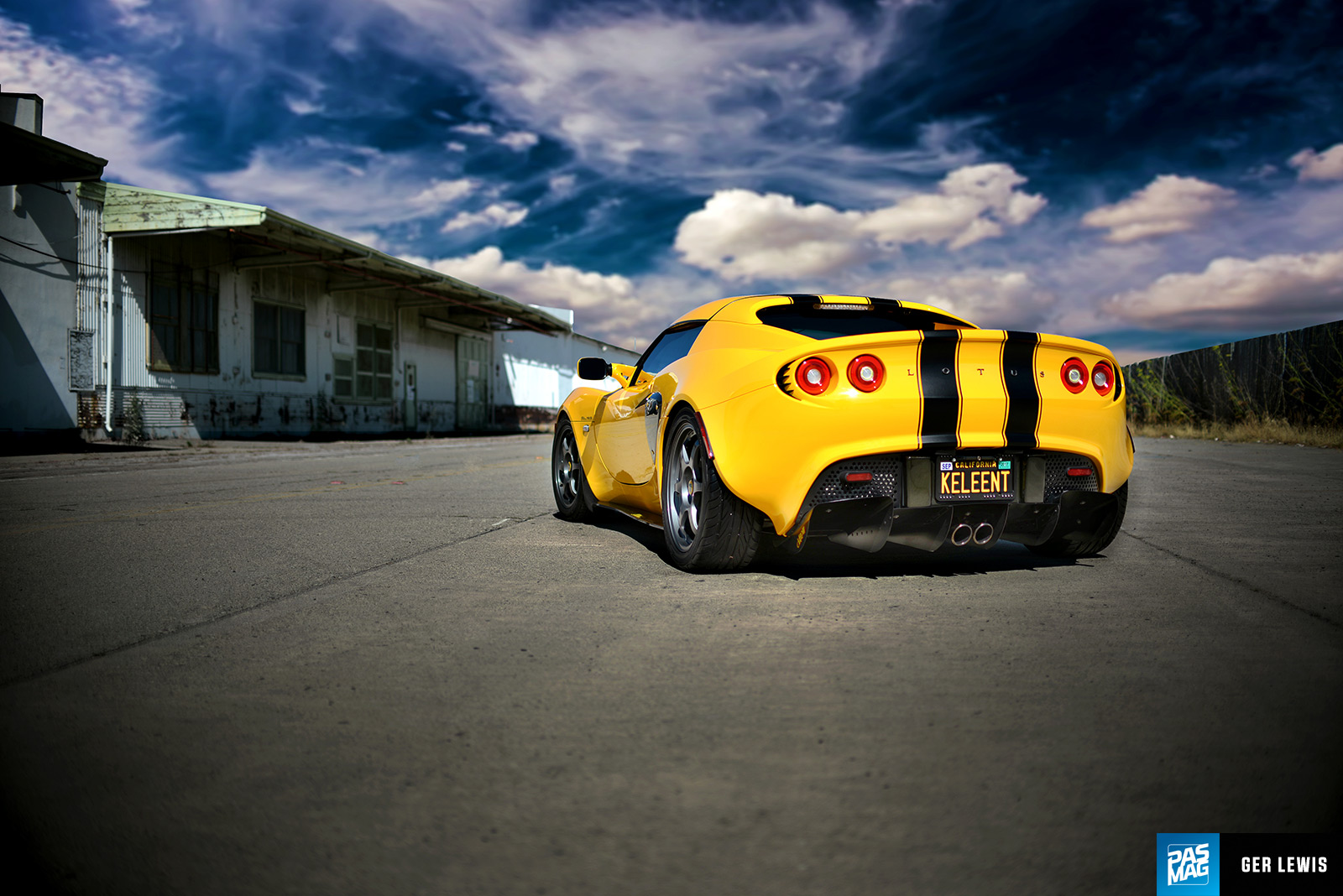 Featured in PASMAG #147 (Feb/Mar 2018). Click here to order.
It wasn't long before he went and picked up a 2005 Lotus Elise, a car which he says is an extension of himself, perfectly reflecting his own personality. Inspired by the possibilities of modification, the build was on as soon as the car made it home, and Yesui had some ambitious plans. "One of the major challenges I experienced in the build were custom fitting and forming the carbon fiber bits to meet my perfectionist expectations to fit as OEM in the interior," he says, referring to the incredible amount of carbon fiber replacement parts inside the cockpit.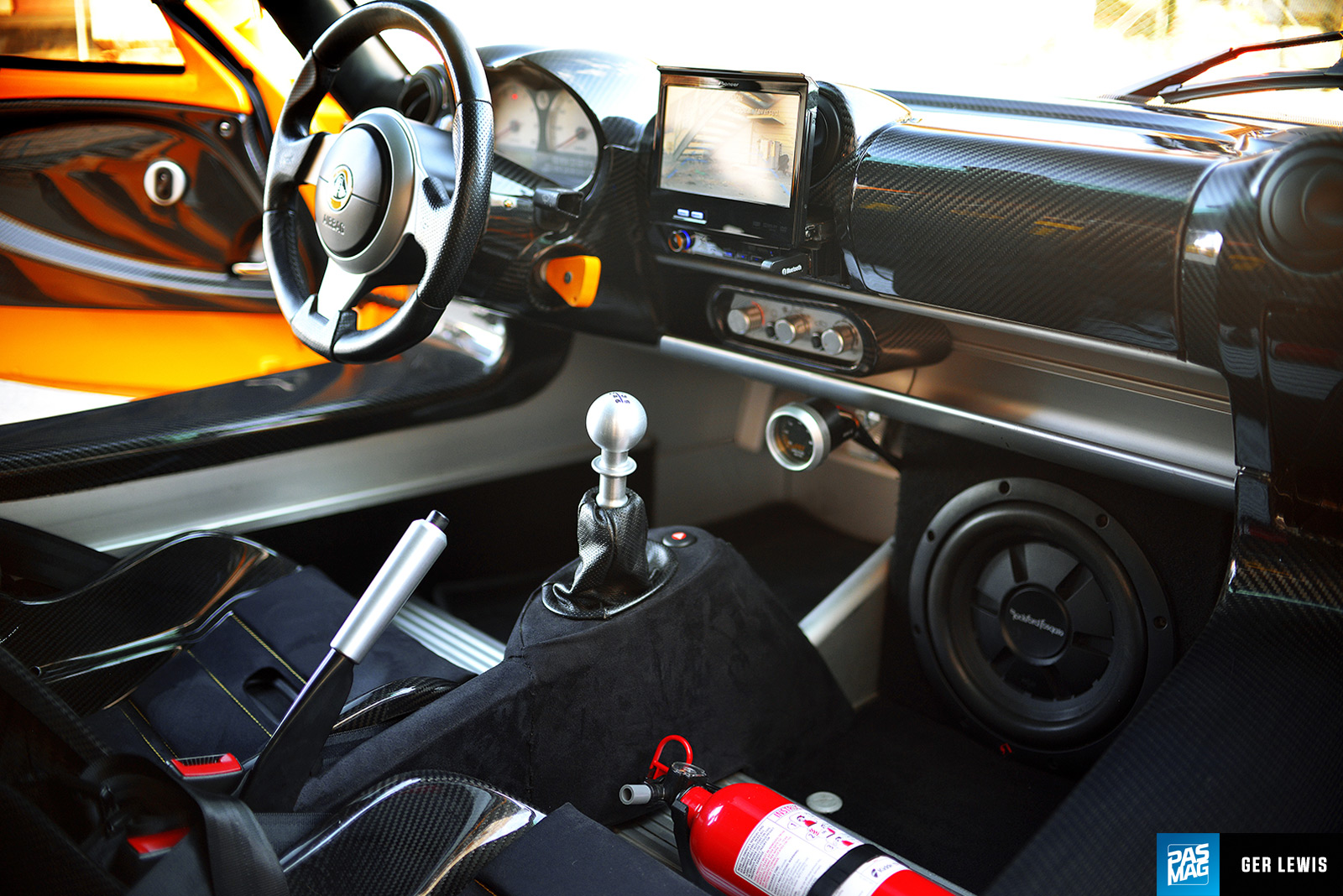 Countless hours were spent trimming and fitting carbon fiber bits inside and out. The carbon fiber seats inside are one of a kind, designed and made in Italy by Eltech Italia, and a sponsorship from Greg's Race Parts was key in acquiring quality Lotus aftermarket parts that included more carbon fiber for the exterior.
While the Lotus was already quick, some people need a little bit more, and Yesui is one of those people. An Eaton MP62 supercharger is bolstered by a GReddy supercharger pulley and intake throttle tube, which rapidly moves air into the engine with the help of a Katana 2 intake manifold. Exiting the engine through DD Performance ported headers, the engine note is bellowed through a Larini Sports exhaust. All in, the modified power plant is good for 235 whp and 165 lb-ft of torque.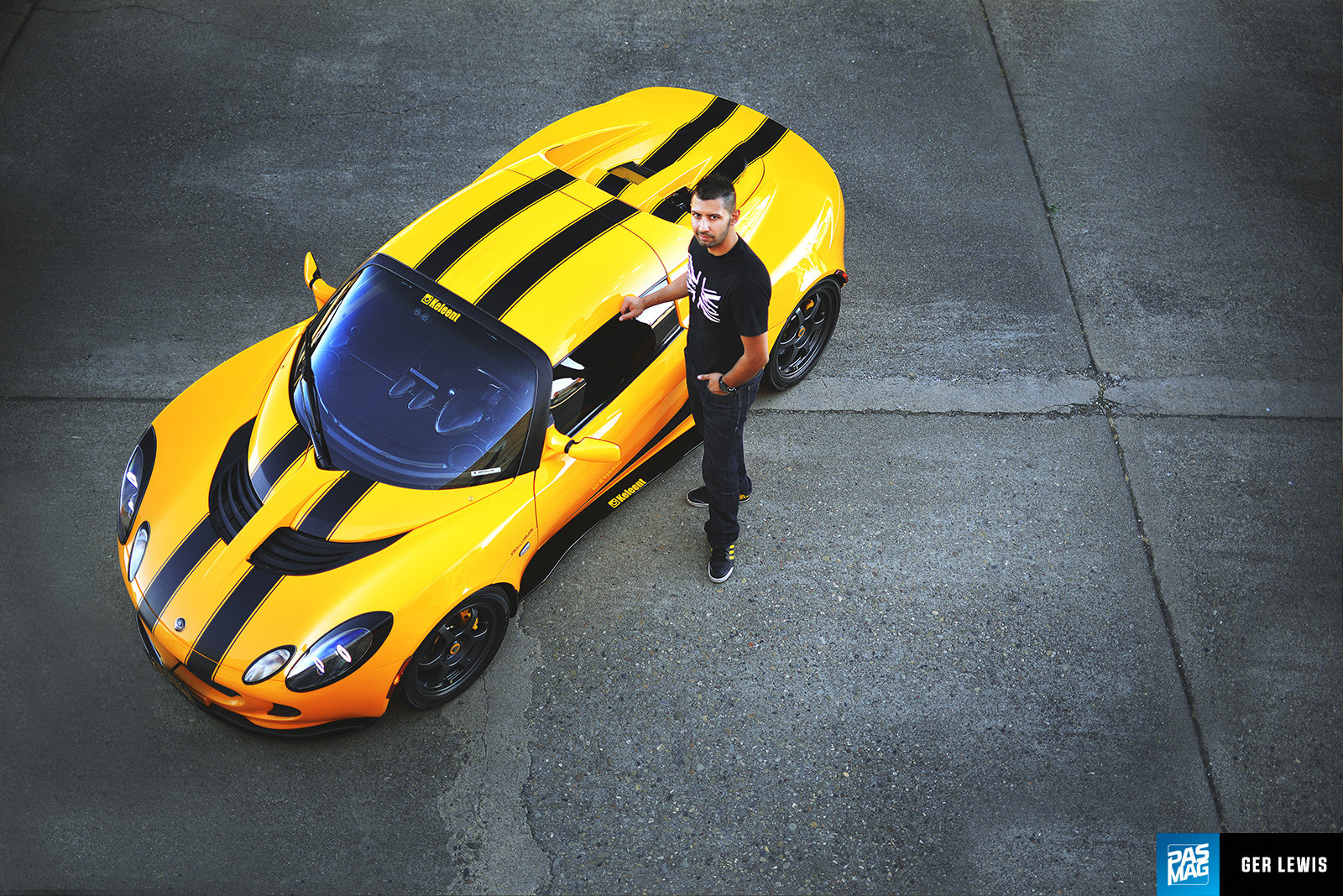 Yesui takes pride in doing all of his work by himself, and he even creates instructional videos on how to install his parts and perform maintenance, all hosted on his own YouTube channel, Keleent Productions. Keep up the good work, Clint!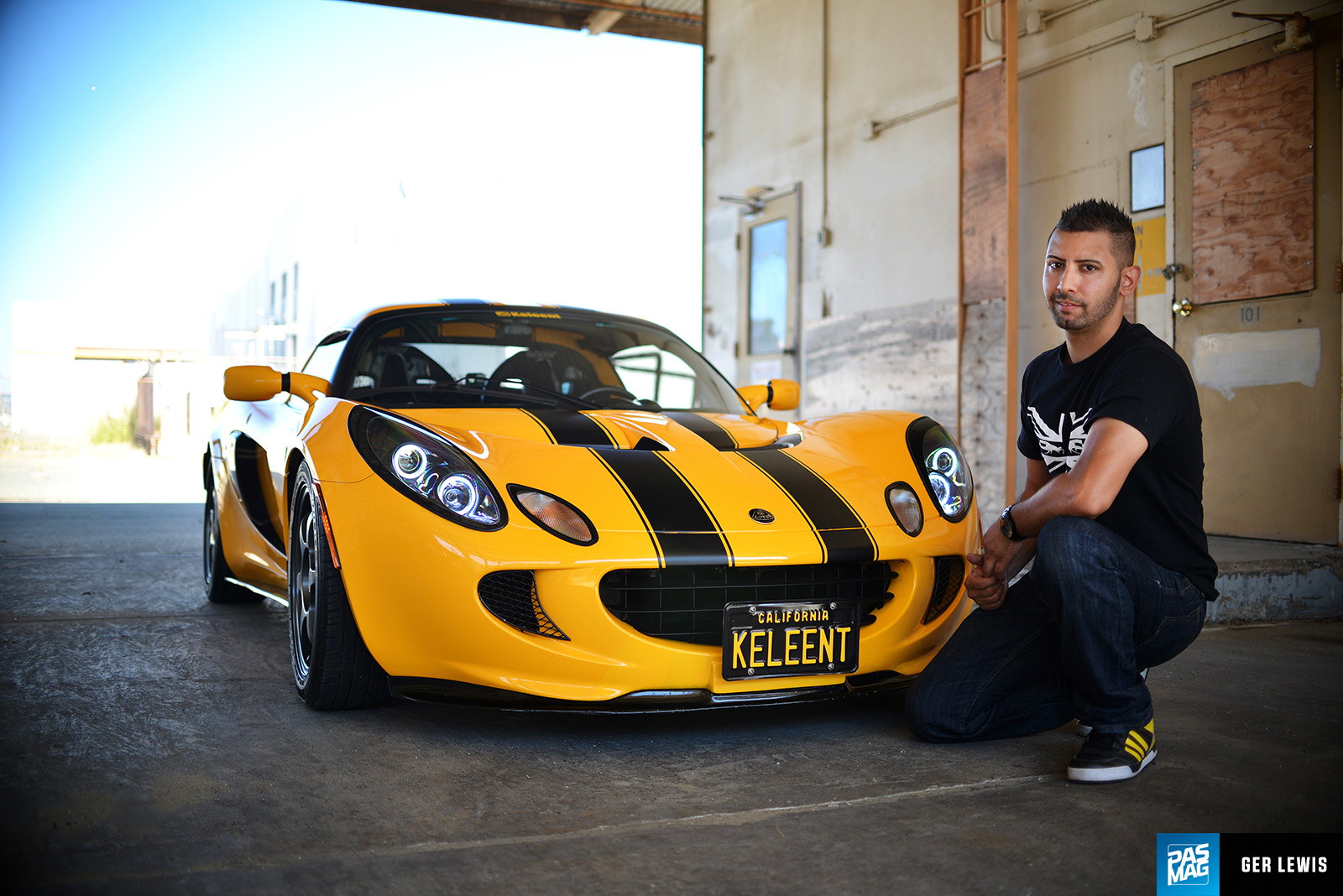 With 86% of the Popular Vote, Clint Yesui, with his 2005 Lotus Elise, has won the PASMAG Tuner Battlegrounds #TBGLIVE competition at Hot Import Nights: San Jose, CA!
ESSENTIALS
Owner: Clint Yesui
Vehicle: 2005 Lotus Elise
Location: Ceres, CA
Engine: Yamaha 2ZZ-GE 1.8L I4
Horsepower: 235 whp
Torque: 165 lb-ft
SOCIAL
Facebook: Clint Yesui
Instagram: @keleent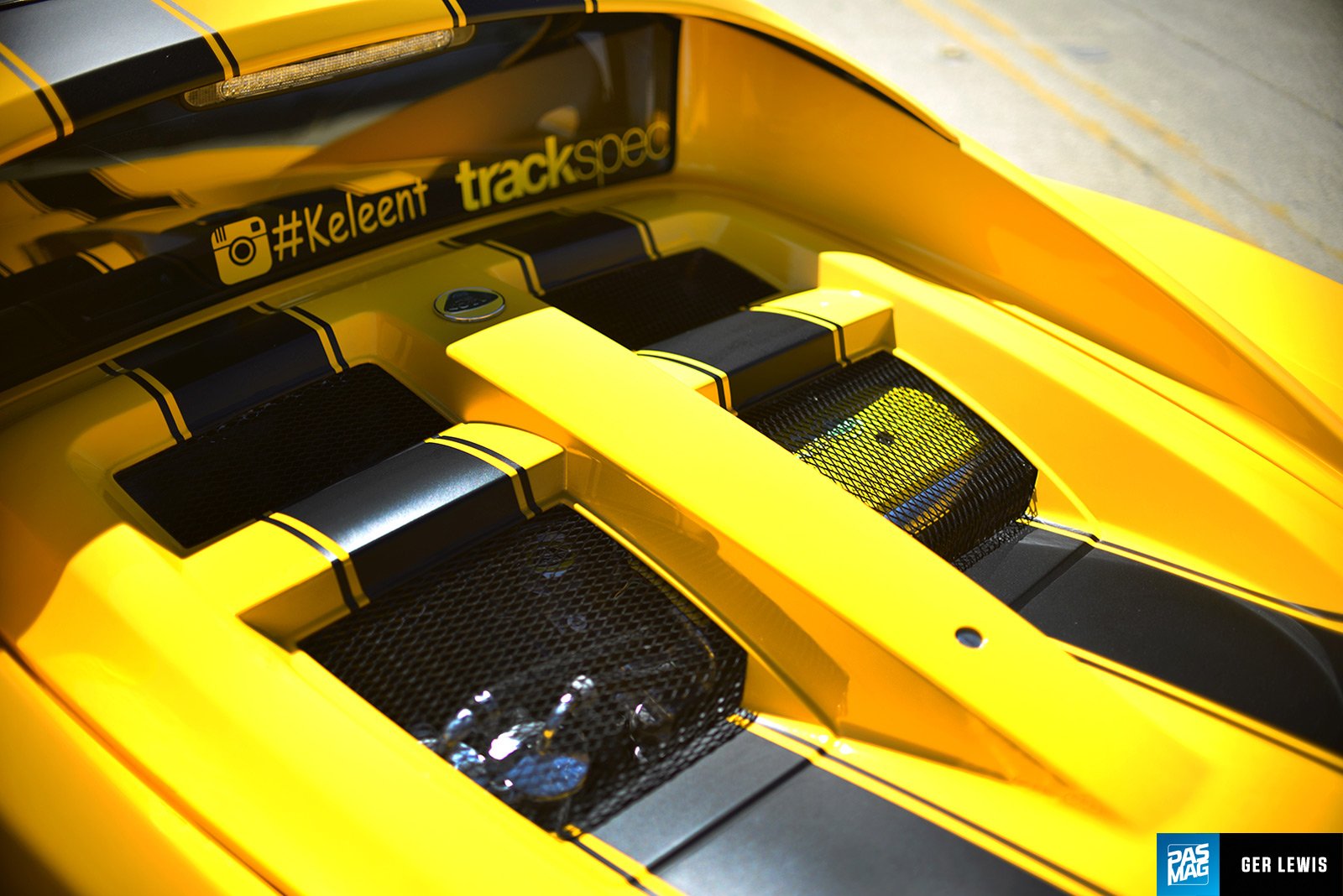 ENGINE
Eaton MP62 supercharger
GReddy (67.7-mm supercharger pulley, supercharger intake throttle tube)
Katana 2 intake manifold
RC Engineering 550cc injectors
NGK IX iridium spark plugs
BOE custom tune
Custom 1-of-1 polished Saikou Michi dual oil catch cans
Fumoto F-103N oil drain valve
Dual oil cooler setup
TRD 170 thermostat
Custom hand polished Moroso coolant reservoir
BOE Evap canister relocation bracket
EXHAUST
Larini Sports exhaust
DD Performance ported headers
Custom de-cat pipe
Bosch 4.9 LSU wideband sensor w/ weld-in bung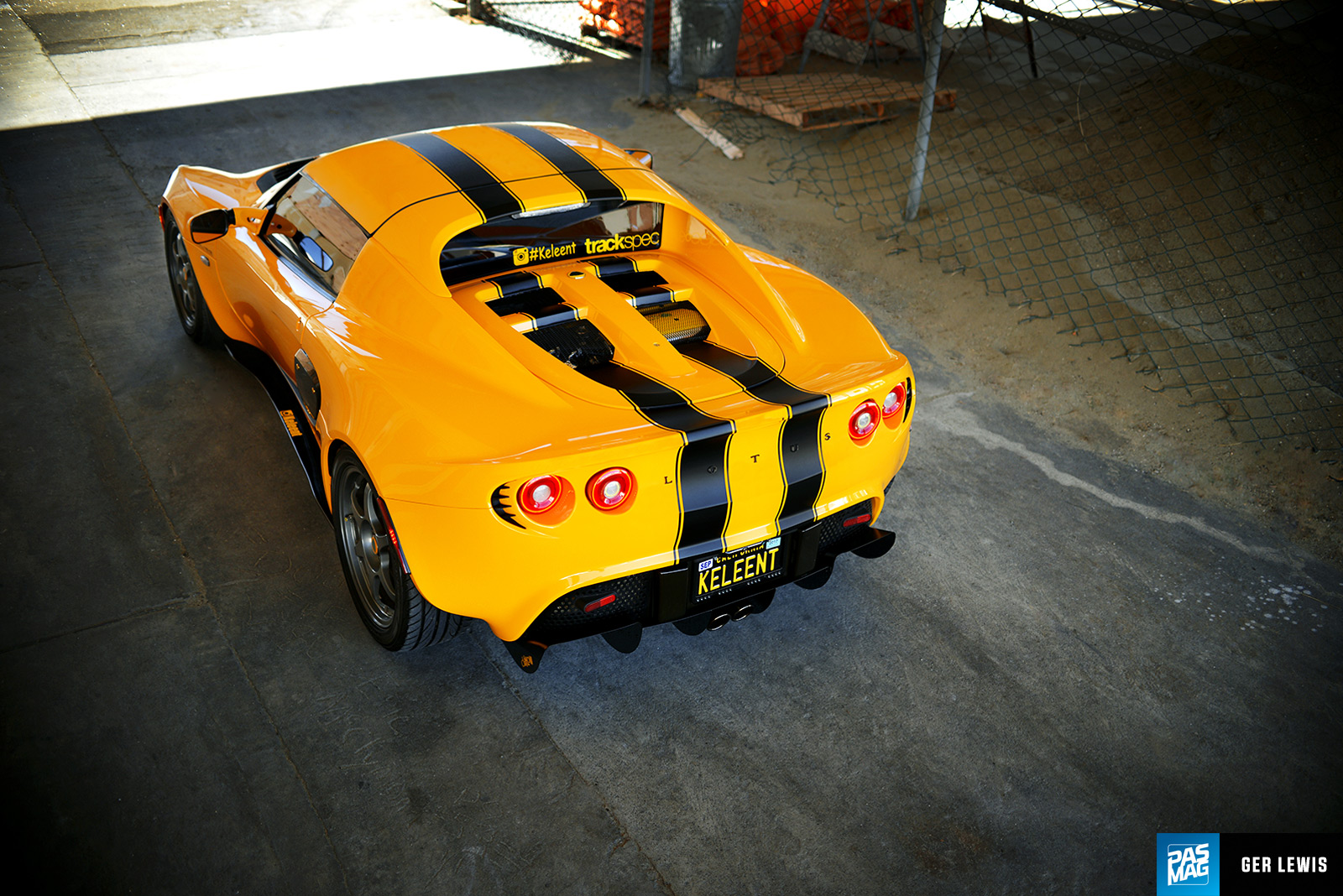 DRIVETRAIN
ACT HD clutch
Fidanza lightweight flywheel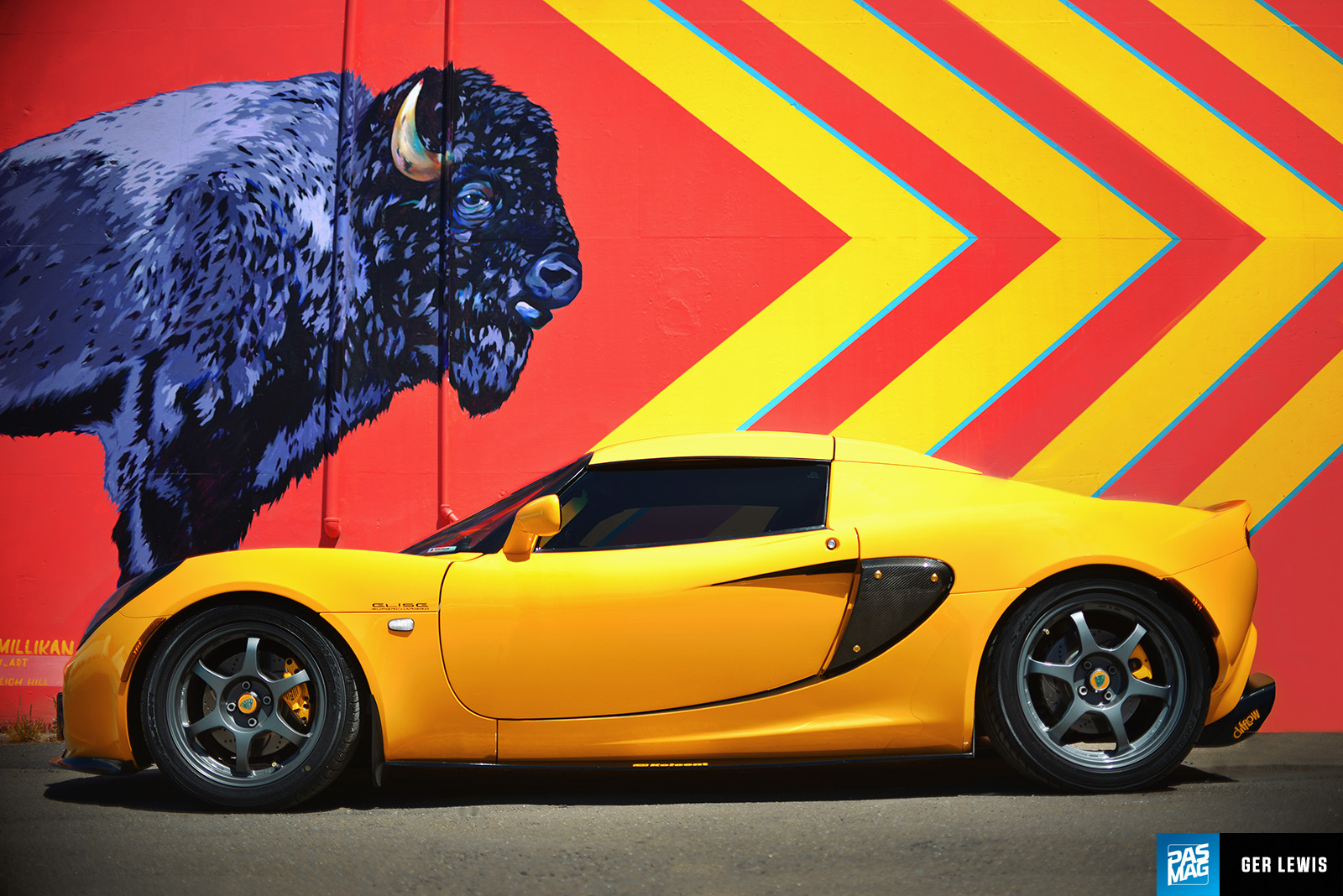 WHEELS/TIRES/BRAKES
SSR Competition Type-C wheels – 16x6.5 +32 (f), 17x7.5 +37 (r)
Toyo R888 tires – 195/50/16 (f), 225/45/17 (r)
Wilwood DynaPro four-piston BBK
Sector 111 308-mm slotted and drilled one-piece front rotors
Dual caliper Lotus AP Racing rear setup
EBC Racing slotted and dimpled rear rotors
StopTech stainless brake lines
ATE Type 200 brake fluid
BOE rear radial caliper mounts
CarboTech XP-12 front brake pads
Custom (hub-centric rings, Lotus center caps, Lotus tire Schrader valve caps)
CHASSIS/SUSPENSION
BC Racing BR series coilovers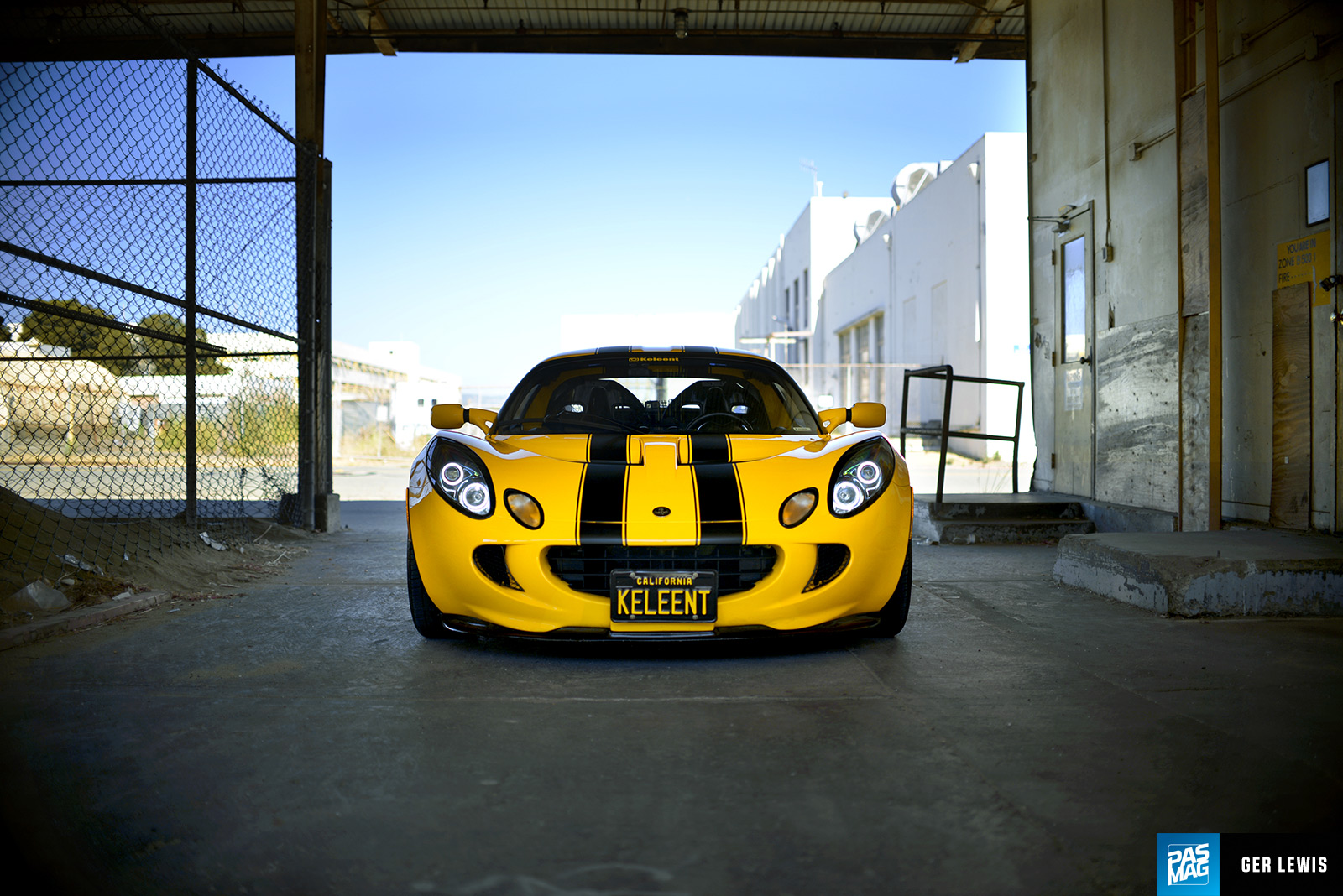 EXTERIOR
GRP (custom front splitter, license plate mount, carbon fiber side scoops, gold hardware, carbon fiber headlights w/ dual halo rings, LED halo tail lights)
Trueleo side skirts
Difflow 5 Element rear diffuser
Custom engine lid mesh
Custom 1-of-1 Carbign Craft carbon fiber license plate backing
Xtreme Vision XV-1081CC infrared LED backup camera
Elise Supercharged decal
Stuttgart twin stripes
Doorsill accent stripe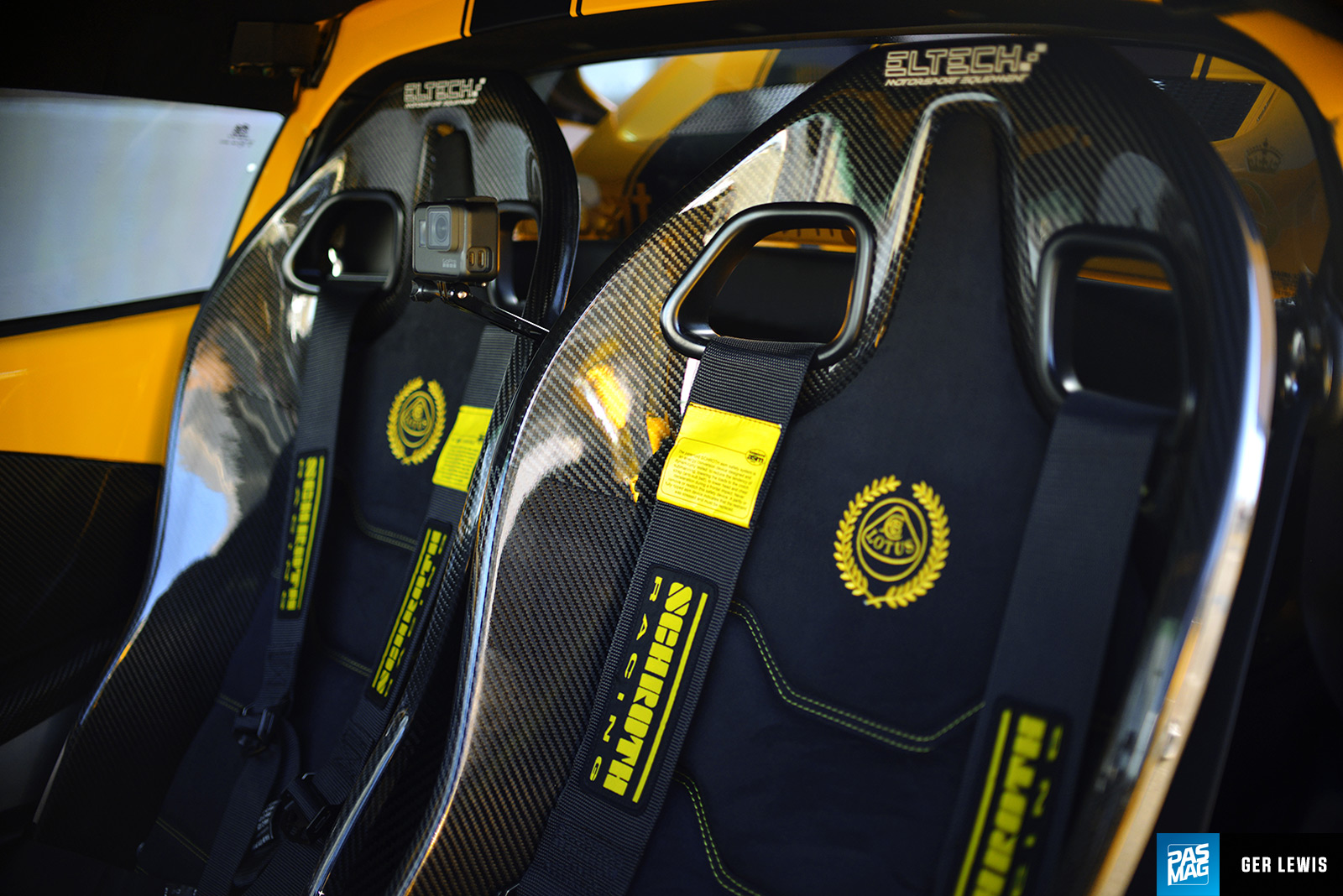 INTERIOR
AEM (single gauge pod, UEGO AFR gauge)
Gauge cluster needles dyed red
Custom 1-of-1 full carbon fiber V1R seats
Schroth Racing ASM Profi II 4/5-point harnesses
Transforged Racing custom integrated key and fob signed by Elisa Artioli
Elise Parts roll bar
Suede wrapped (center console, rear center console)
GRP carbon fiber (steering wheel, dashboard, binnacle, instrument cluster, steering column surround, climate control surround, interior switch panel, center radio trim, dashboard end caps, vents, airbag cover panel, door sills, door panels, door pulls)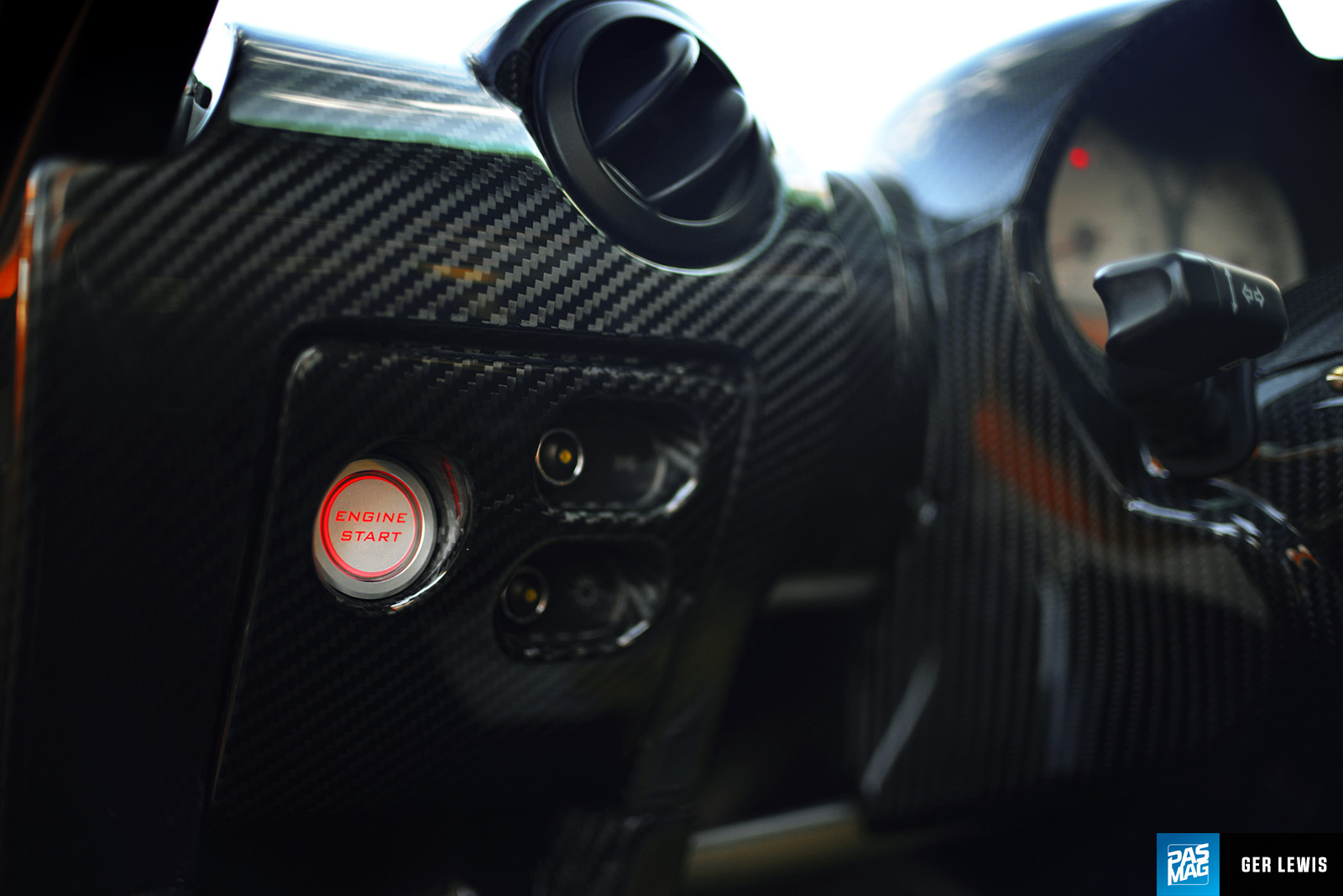 AUDIO/MOBILE ELECTRONICS
Pioneer AVH P5200 DVD head unit
Rockford Fosgate (R500X1D sub amplifier, R2 Ultra shallow 10-inch subwoofer, Punch speakers, Punch level controller)
Xpress digital 2.0 Farad capacitor
Valentine One radar detector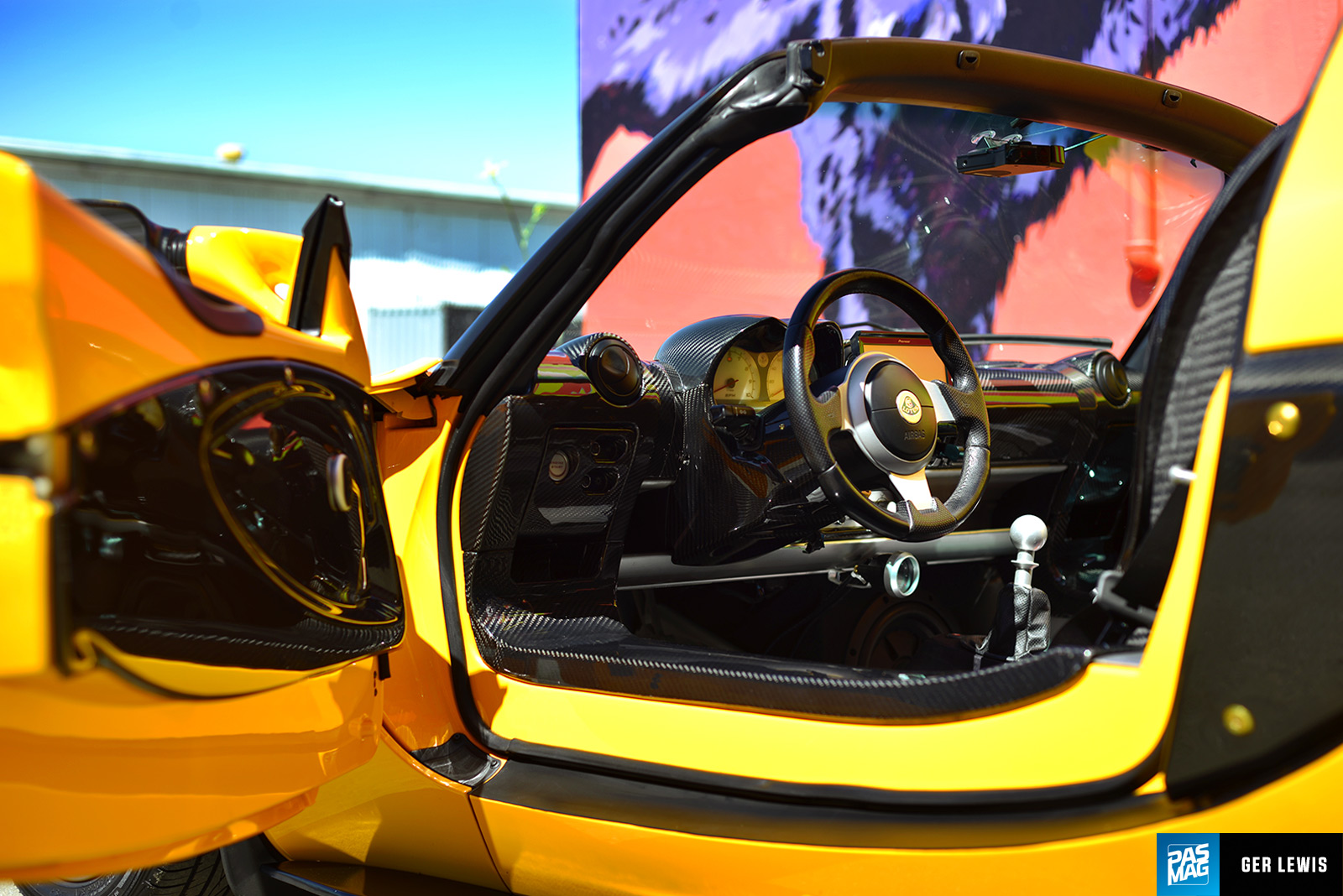 SPONSORS
Greg's Race Parts, Difflow Diffusers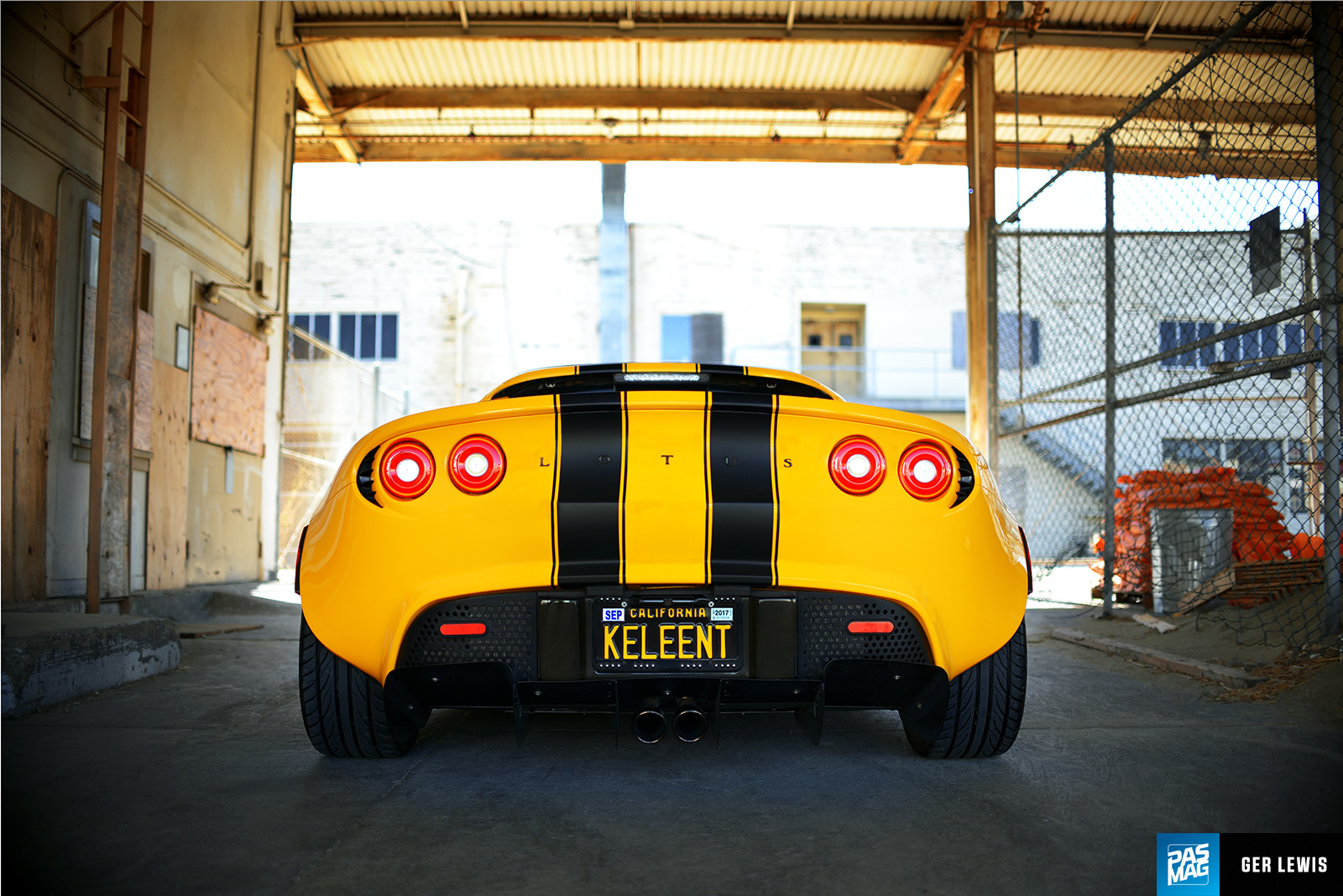 Featured in PASMAG #147 (Feb/Mar 2018). Click here to order.