Photography courtesy of Touge Factory
---
The newest Mustang platform is great. So great, in fact, that it's making waves across the industry. Not since the introduction of the FR-S/BRZ/GT86 chassis has a sporty RWD platform made so much noise among enthusiasts. The combination of good styling, a vastly improved interior, a proven engine, and independent rear suspension have dovetailed into a platform seemingly leagues ahead of its predecessors, and Mike Lee of Touge Factory is ready to take advantage of the S550 Mustang's potential.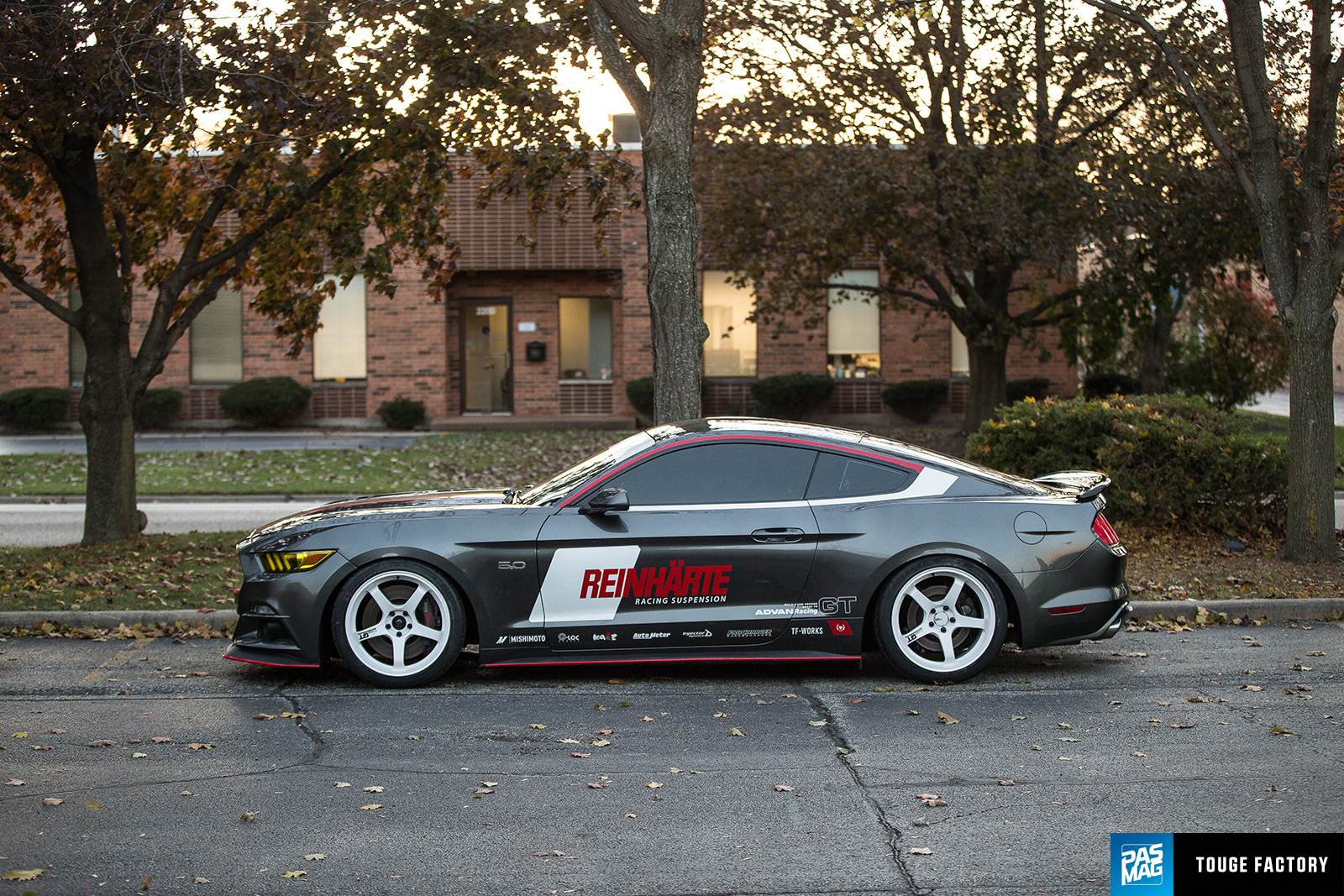 For those who don't already know, Touge Factory is a shop and distributor located in Wheeling, Illinois. Established in 2002, Touge Factory was at the forefront of mainstream drifting in the United States, and became renowned as a premier drift shop. TF-Works has since matured into an all-round car shop which distributes high-end motorsports-related performance parts on a worldwide scale. Being pioneers in the industry, the guys at Touge Factory have certainly not forgotten their roots, and they saw the new Mustang GT as an opportunity to blend their time-tested knowledge with new-age engineering.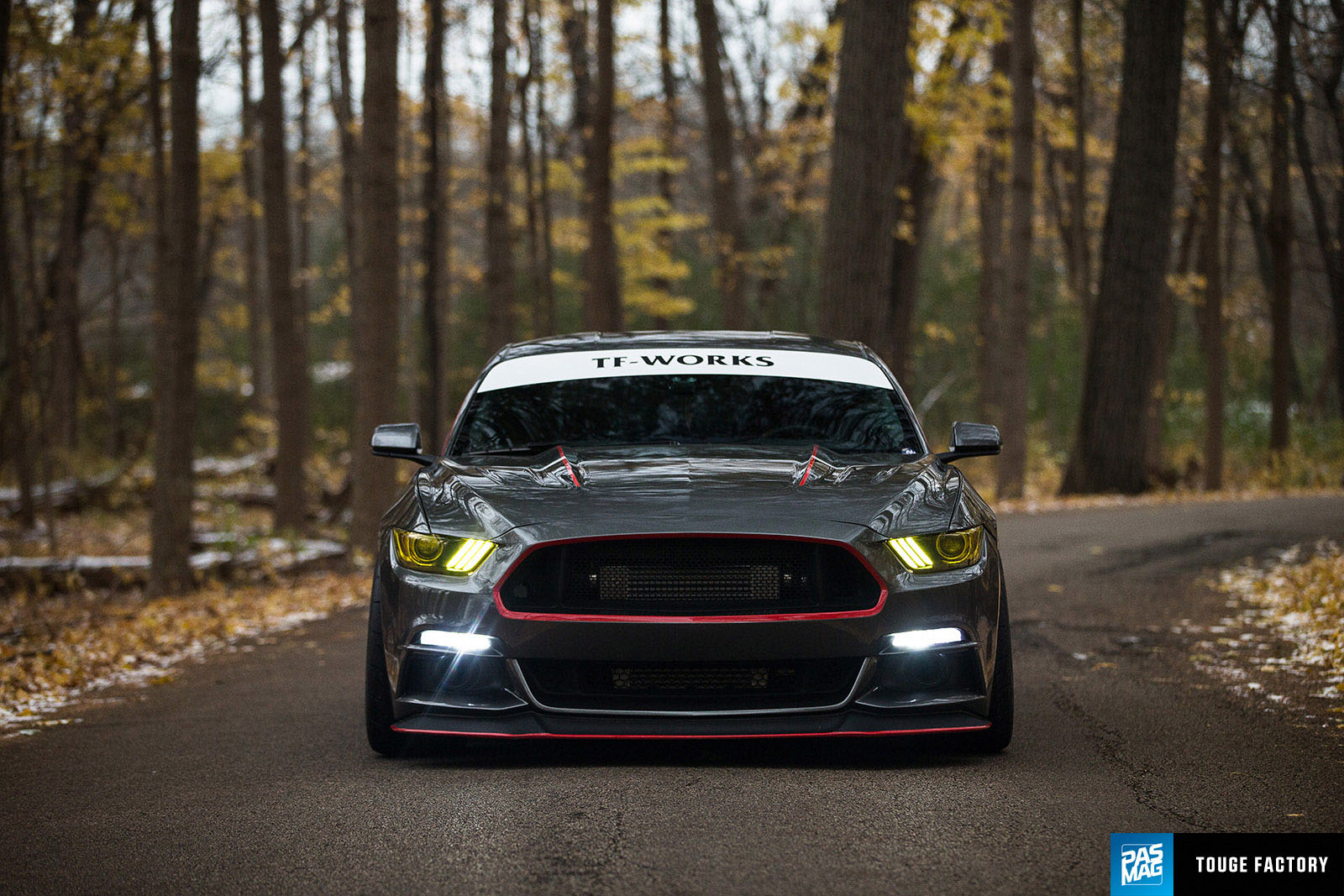 "We wanted to showcase this chassis to the import owners who are looking for something new," Lee tells us. "Many of our clients are now at that stage in life where they do not have the time to build a 15+ year old car, or deal with the issues involved with maintaining one. We wanted to see if the new Mustang could fill that void in the RWD platform where you can buy it, throw on few bolt-ons, and have a reliable daily and/or weekend track car. So far it has proven to be just that."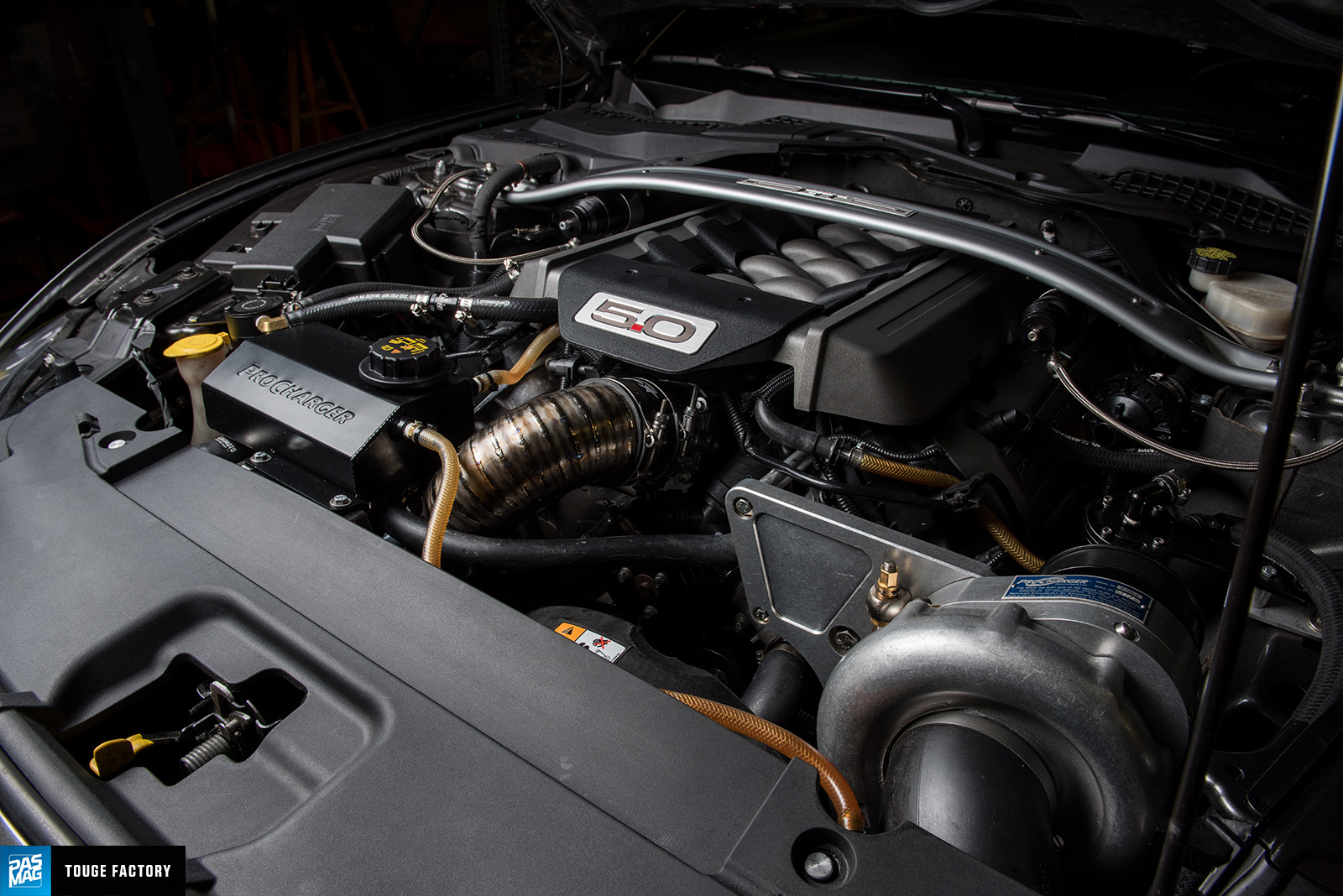 With a ProCharger stage 2 supercharger kit, Modular Motorsports Racing billet oil pump gear and crank gear, and cooling goodies from Mishimoto and KoyoRad making 645 whp and 515 lb-ft of torque, maybe calling it "a few bolt-ons" is a stretch, but Lee is absolutely right. A few bolt-ons are all you need to turn the S550 Mustang GT into a potent road-warrior. Praise for the platform is high among the Touge Factory team, which says a lot coming from a group that has typically been associated with JDM imports for the better part of the last two decades. Lee even goes so far as to say that if the S550 wore a Nissan badge, it could be the "Silvia S16." That's quite a bold claim. Is USDM the new JDM?
"Right off the showroom floor the new Mustangs are competitive and come well equipped, especially with the performance package," says Lee, continuing the praise of the platform. "It has good styling, and a terrific power train. Anyone looking into a well rounded RWD platform should consider the Mustang." For import enthusiasts who aren't quite sold by the OEM specs on the 'Stang, the Touge Factory Mustang GT just may be able to persuade you, and not just because it looks great with the Steeda front bumper and GT350 wing.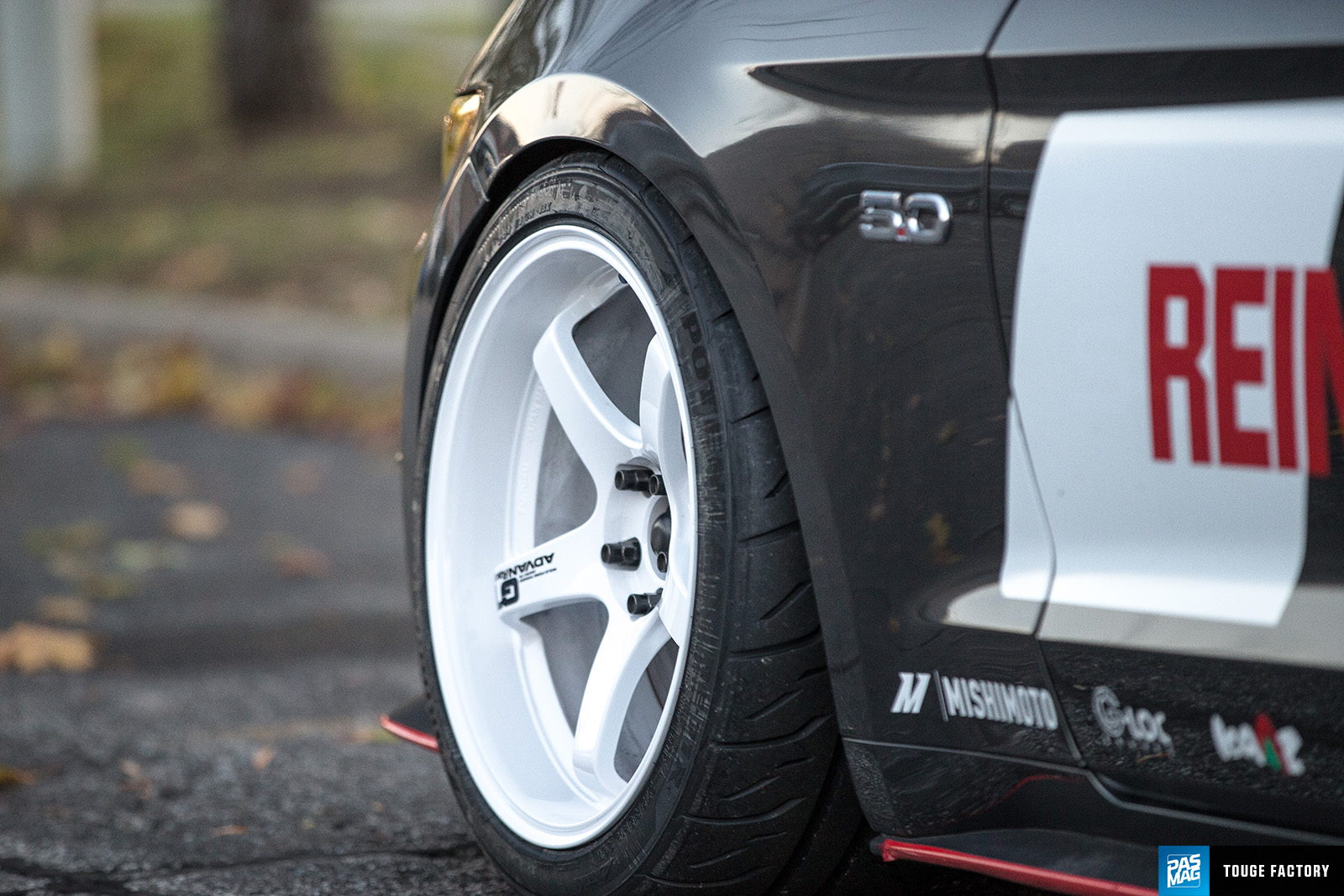 The goal behind the build was to use import tuner styling cues to improve the domestic market offerings with a good balance of style and performance. We can see the Japanese influence in the wheel choices. Depending on the day, or the event type, you'll find the TF-Works Mustang GT sitting low on either Rays Gram Lights 57Xtremes, or Advan GTs, both measuring in at 19x10.5 and wrapped in Toyo R888R tires. Bringing the chassis closer to the ground is a set of ReinHarte 3-way coilovers, as well as almost everything in Steeda's Mustang suspension catalogue such as rear toe links, rear camber arms, spherical bushings for the rear LCAs, billet vertical links, an alignment kit, and bushings.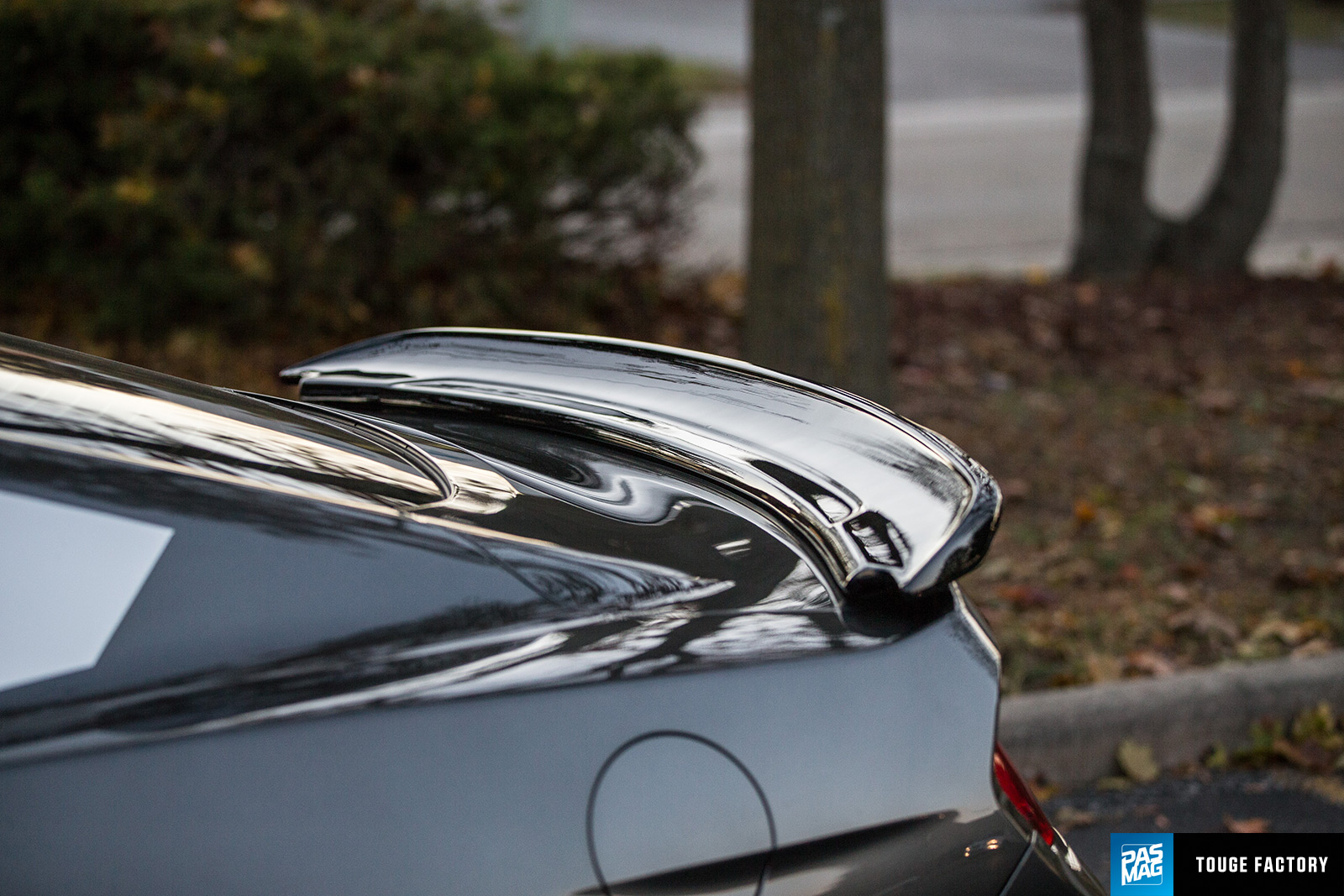 As you can see, this GT isn't just for straight-line speed, although we're sure it's great for that too considering its ample power supply. If you know the Touge Factory guys, you know they put this car through its paces. "The great thing about the Mustang is that you can pack up and go to a track, even within a moments notice. There is no need to hook up your trailer, or worry about packing up all of your heavy tools," quips Lee. "It's a car that you can pull track duties with, and yet have fun driving it to and from work every day."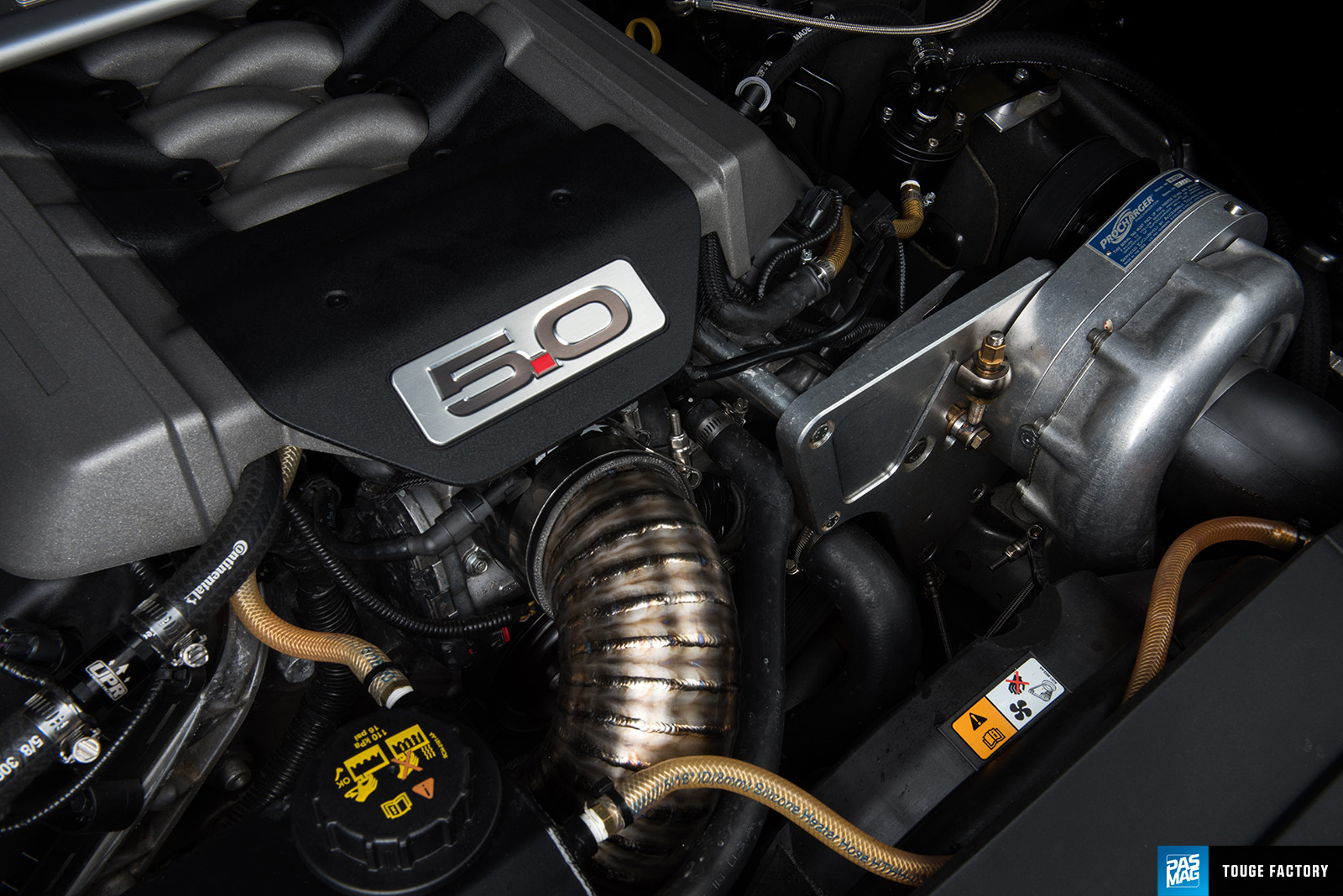 Despite being overhauled in most areas, the Touge Factory S550 is never quite done. "Our shop cars tend to keep evolving," says Lee. "Whether it be the styling or performance, we like to keep improving the car as much as we can." With decades of expertise behind them, we're sure the guys at the shop have a plethora of plans for the car, and we're excited to see how this project develops over time. Keep on trailblazing, guys!