It's hard to imagine a world without Ken Block leaving us all in awe at his latest automotive stunt. The influence that Block had on the automotive world as we know it cannot be understated. He was one of the first pioneers to bring skateboarding culture and fashion into our car world at such a massive scale with DC Shoes. He was a visionary, and an icon of our car community. More than that, he was a friend, a father, and a family man. Those who knew Ken personally have had only beautiful and touching things to say about the man himself, sharing bits of wisdom he had left with them over the years.
Many readers and viewers probably think of Gymkhana videos when they hear the name Ken Block, but Block's history in the car world started many years before the first Subaru-slinging Gymkhana video ever went viral. From Rookie Of The Year honors in his first Rally America Championship in 2005, to several X Games medals and rallycross podium finishes, points in WRC, and so much more, Block was a decorated American motorsports legend.
Block was also partially responsible for Hoonigan's creation, as well as its global success. The Gymkhana video series, as well as all of its associated videos and edits, achieved superstar status worldwide and made Ken Block a household name - even among non-enthusiasts who recognized that crazy driver from those viral videos doing stunts in his cars.
It's hard to imagine anyone else having such influence over the car culture of multiple generations. Ever since founding DC Shoes, he knew the power of making a visual impact, and that is something that translated to his own personal style, his videos, and his vehicles. He had a penchant for the bold, the daring, and the extreme, and he wasn't afraid to let that shine in his successful motorsports marketing endeavors. Online car content and the culture that surrounds it was almost entirely shaped by Ken Block in some form, be it directly or indirectly. We know he will live on in hearts of enthusiasts everywhere, as well as in the plethora of breathtaking content he leaves behind.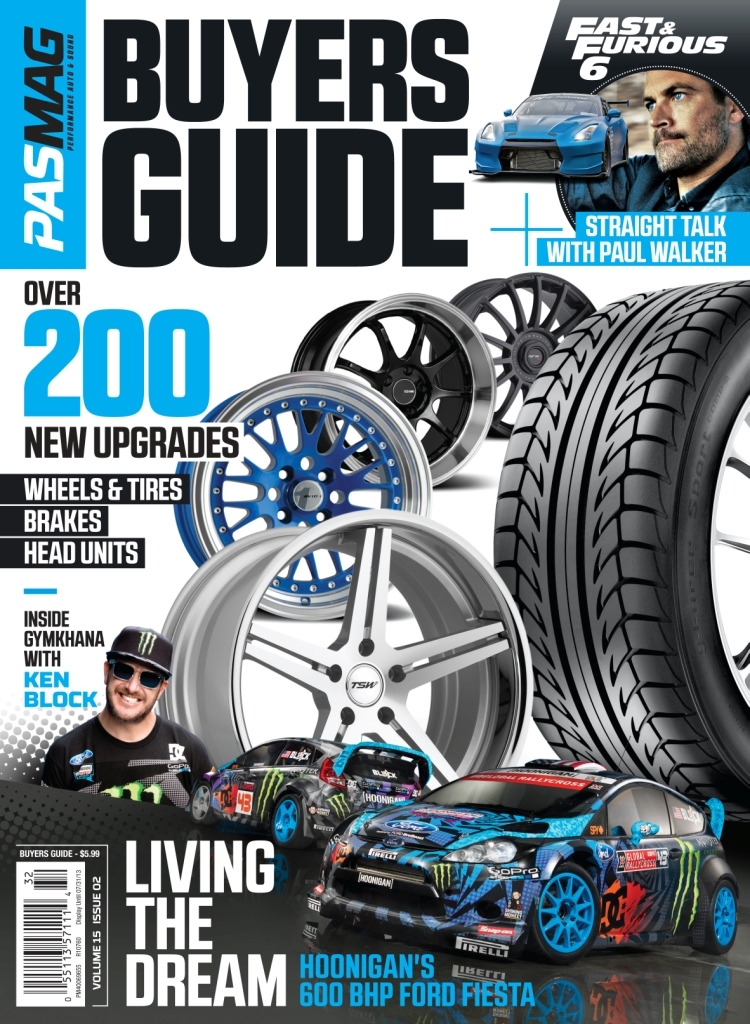 As you might imagine, Block was no stranger to PASMAG. From having us out to the first ever Ken Block Gymkhana Invitational in 2010, to the time he sat down with us for an interview in 2013 (video here), to the time he came to Toronto to share some tire slaying with us, he was always down to stop and chat with you as if you were his longtime friend. He even appeared in PASMAG's print issue 15.02 in May 2013. On the sidelines of rallycross bleachers, in the pits, and at numerous shows he attended with his sponsors, he was always talking to, and recognizing, the fans who made him the icon he is. The tire marks he left on our industry, and our lives, will last forever. Our thoughts are with his family and friends at this time.
We'll miss you, Ken.
#KB43ver