CES (Consumer Electronics Show) amazes the tech world every year at the Las Vegas Convention Center, and these days its not a proper CES without influencing the automotive world as well. It has almost become its own niche auto show! This year there was no shortage of new products and new tech for the car world. Here are some of our favorites:
The Heat Belt from ZF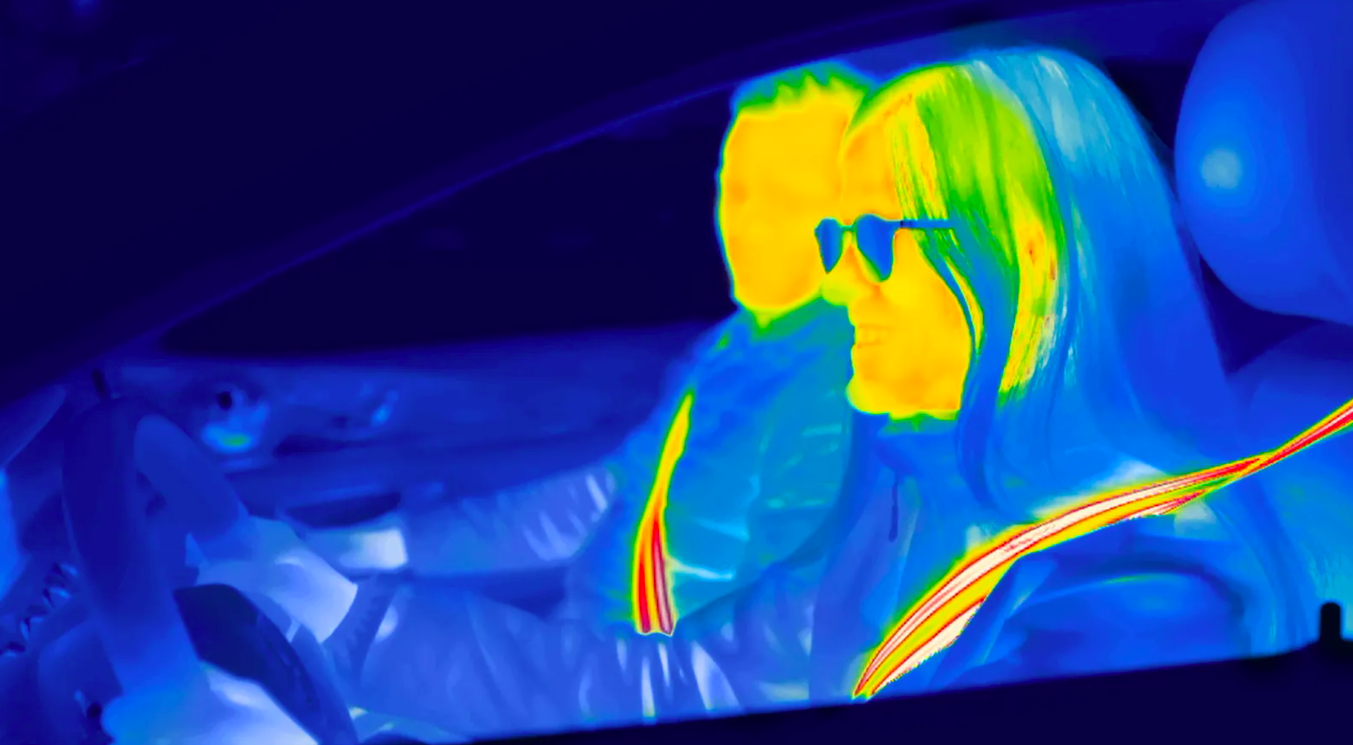 Enthusiasts living in colder climates will certainly be happy to hear about this one - especially EV enthusiasts in the cold. ZF (yes, the very same ZF widely recognized for its transmissions) has introcuded a heated seat belt, The Heat Belt. Some products just name themselves. Many EV owners in cold climates could probably already tell you this, but if you didn't know, it's much more efficient on power draw to use heated seats as opposed to blasting hot air from the car's HVAC system. The Heat Belt exists as a recognition of this, bringing the same technology that heats the seats to your seat belt with just 70 watts of energy bringing heat to wires woven into the belt's fabric. File this one under "Why didn't we think of that?"
Goodyear's 90% Sustainable Tire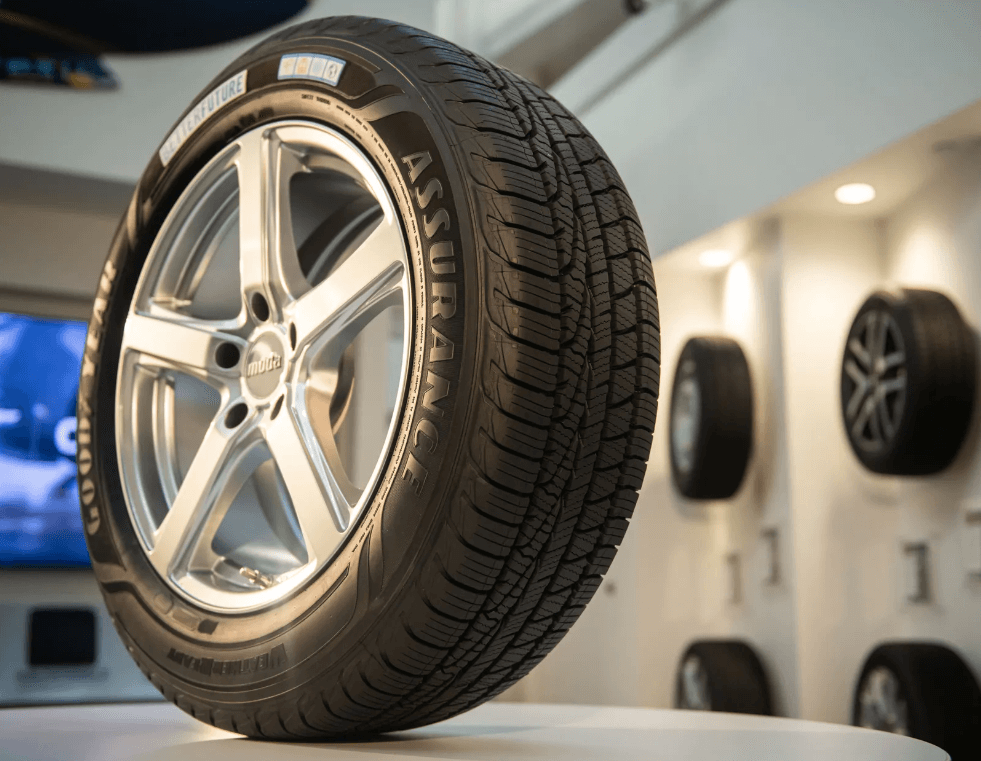 Goodyear recognizes the need for more of our automotive products to be sustainably produced, and as such, they announced something unique at CES 2023. What you're looking at is a tire that is made from 90% sustainable materials. In order to reduce the amount of petroleum-based products, the tire uses soybean oil partially to build the rubber compound, silica produced from rice husk ash, which is a by-product of rice processing already, and recycled polyester tire cords. The results are so promising that the concept tire has already passed the US Department of Transportation testing, and can be used on the road as-is. Goodyear tells us the tire represents significant progress towards their 2030 goal of a tire made of 100% sustainable material.
Zero Labs' Electric 1969 Ford Bronco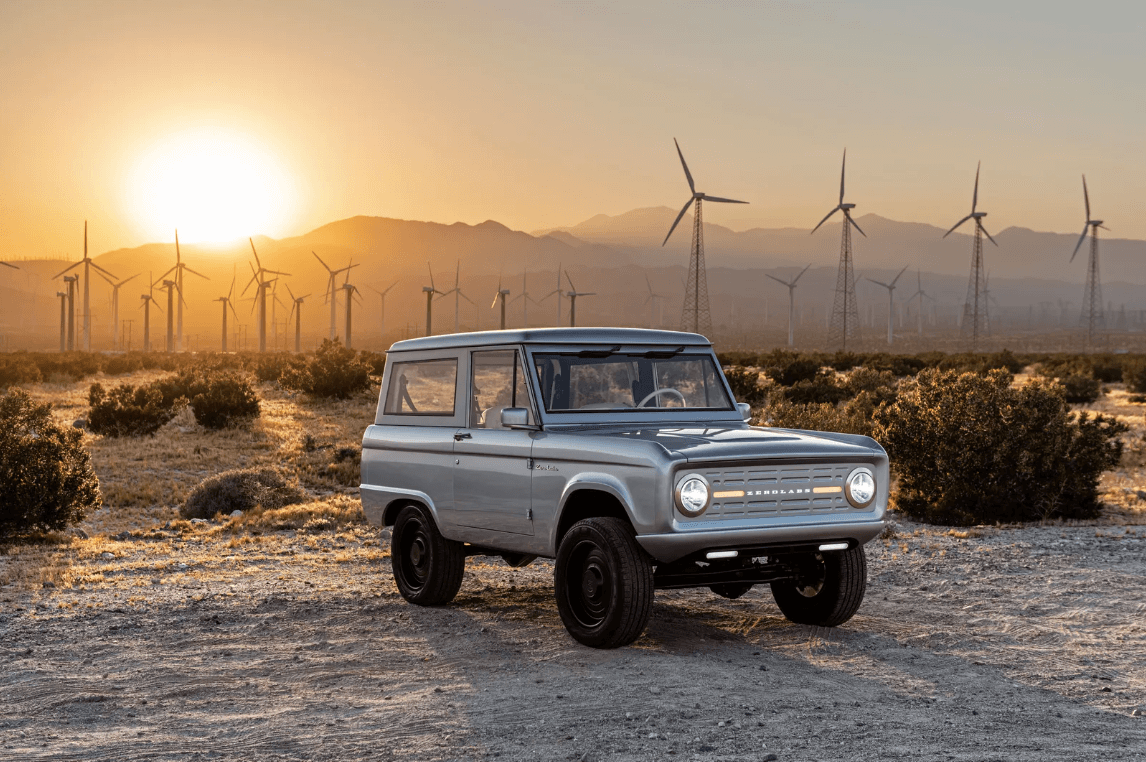 As much as EV tech (and CES as a whole) looks to the future, it's nice to see some forward-thinkers also showing respect to the past. Zero Labs showcased a 1969 Ford Bronco outfitted with an all-electric drivetrain. A 100-kWh battery pack and two electric motors equate to an output of 600 horsepower, and offer a range of up to 235 miles (~378 kms). This Bronco was also treated to a fully restored carbon fiber body, making it even cooler. Based in Los Angeles, Zero Labs offers a scalable EV platform that can be fitted to multiple classic vehicles, with vehicles like the Bronco being a turn-key option.
Sony x Honda Mobility - Afeela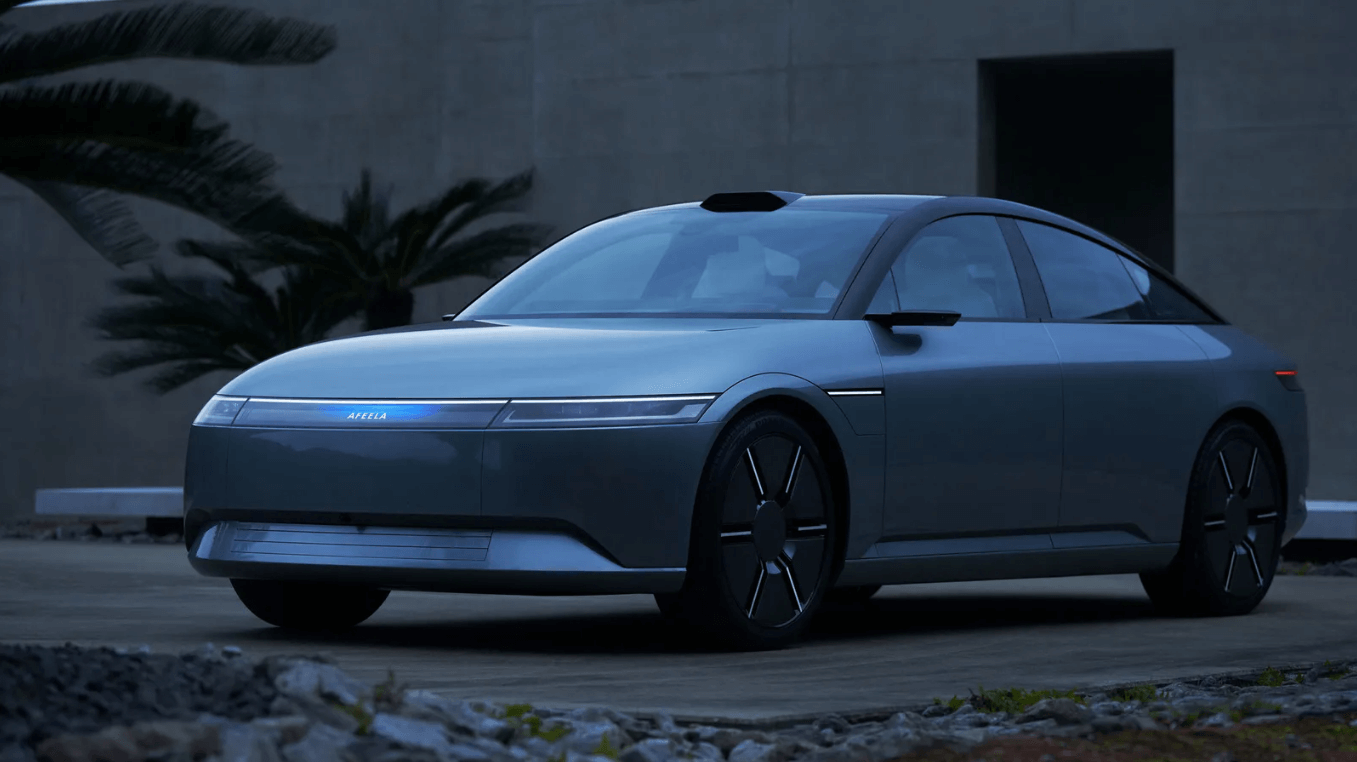 Sony first showed off their concept car at CES 2020, and has since acquired a manufacturing partner in Honda. They also now have a brand name: Afeela. The car features a digital display on the front bumper, 45 sensors throughout, and Lidar for autonomous driving. The Afeela will be one of many new vehicles built upon Qualcomm's Snapdragon Digital Chassis. With futuristic style, and promising technology and manufcaturing now behind it, this is one of the more bespoke EVs coming to market. The first model will be available to order in the United States in the first half of 2025.
RAM 1500 Revolution EV Truck Concept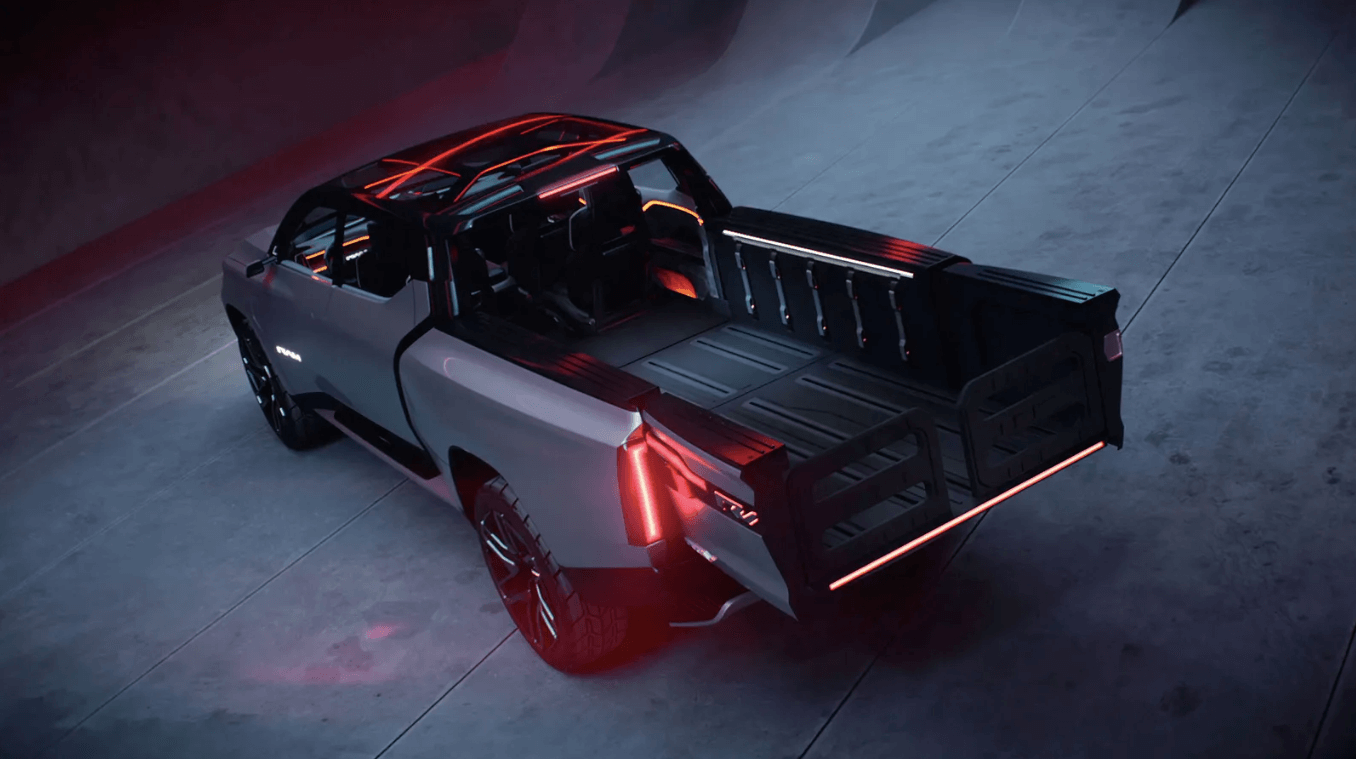 It was only a matter of time before RAM entered the EV pickup market to compete with Ford's F-150 Lightning, among other manufacturers. The concept is called the 1500 Revolution BEV. While not entirely production ready, RAM intends to bring the truck to showrooms for 2024, and the concept does go the distance in showing off what RAM has planned for the truck. Features include an AWD platform powered by dual electric motors, and all-wheel steering to assist in low-speed maneuvering. The 800 volt architecture of the 1500 Revolution BEV can allegedly charge up to 100 miles of range every 10 minutes when hooked up to an applicable charger. The interior showcased two 14.2-inch display units, and the lower of which also serves as a removable tablet. The extendable bed, removable seats, and center console hint at a very modular truck suitable for all types of work environments.
BMW i Vision Dee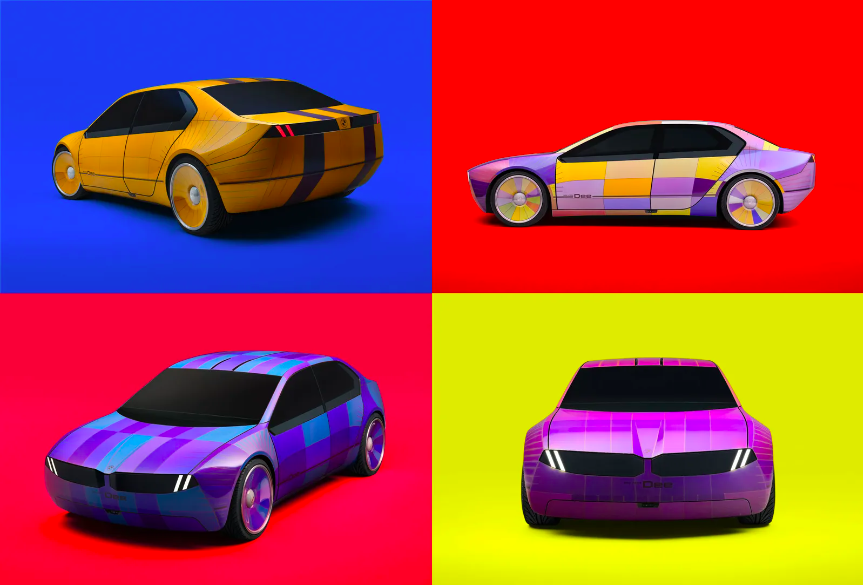 BMW used CES 2023 to show off their sporty little concept with all sorts of futuristic elements, the i Vision Dee. Perhaps the most show-stopping feature of the car is its color-changing exterior, made possible by using 240 laser-cut color e-ink panels, each with 32 color options, with graduated patterns available as well. Beyond showcasing one of the most cutomizable exteriors a factory concept has ever featured, the prototype also shows off what BMW considers to be the future of HUD technology, with an interface projected on the entire windshield. The i Vision Dee prototype also serves as the debut for BMW's new voice assistant system named Dee, which BMW pitches as a driving companion.