Dress Up Bolts knows that the devil is in the details.
Over time it has become more and more difficult to find a car that truly stands out among its surroundings when you are wandering around a show. A lot of enthusiasts seem to be following the same standardized checklist of modifications, and once that checklist is complete, they don't know where to go from there. Now I realize that this isn't true for every owner, and there are some cars out there that continue to push the level of styling beyond most builds. It does, however, appear that many enthusiasts throughout the industry have hit a wall.
In an effort to break through that wall, Dress Up Bolts has been pouring their blood, sweat, and money into developing products focused on refining parts of the car that very few owners think about: their hardware. Now before you flip the page, we know an individual bolt doesn't seem like much, but when you step back a look at all the hardware in an engine bay, or even on a widebody kit, you can start to appreciate how big of an impact these little details can have on a car's overall style.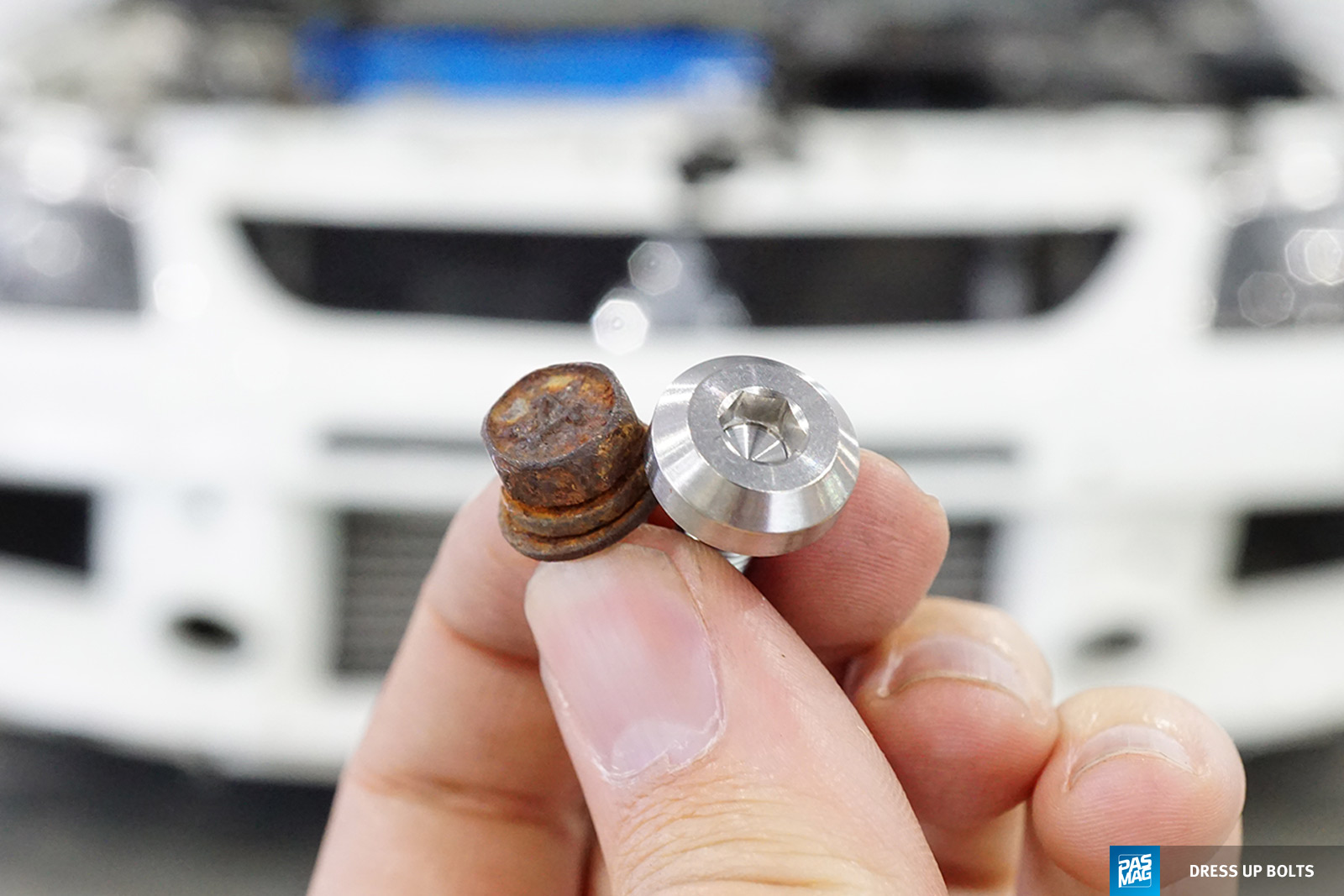 The guys over at Dress Up Bolts aren't messing around when it comes to quality standards, either. They make all of their products out of grade 5 titanium alloy, which is known for its strength, corrosion resistance, and lightweight feel. Offering quality hardware was only part of their master plan. In order to help owners understand the benefits of upgrading their hardware, Dress Up Bolts realized they needed to make it as easy as possible for owners to replace those nuts, bolts, and washers.
"We knew how time-consuming and meticulous the process of measuring each piece of hardware could be," says Seth McGuire of Dress Up Bolts, "so we came up with a way to take all that frustration out of the equation for our customers by developing comprehensive kits that include installation instructions to make the process as quick and easy as possible."
The efforts by Dress Up Bolts have not been in vain. As the standard for style and show quality continues to be elevated by dedicated enthusiasts, many of them have taken notice of Dress Up Bolts' guarantee of quality hardware. At this point, if you're still using original hardware - or worse, old rusty hardware - you could be leaving points on the table at a show.
Photography by Dress Up Bolts, Eric Rodsa (@thirstiaz), Stance Stagger Media (@stancestaggermedia)