When you're building a certain part of your car to capture attention, it can be a complete letdown when the work doesn't turn out how you envisioned, especially when you trusted a shop to do the work for you. Thankfully, for enthusiasts in the Huntington Beach area of California, Brian Garin of Infinite Auto Design is here to help in case of the worst case.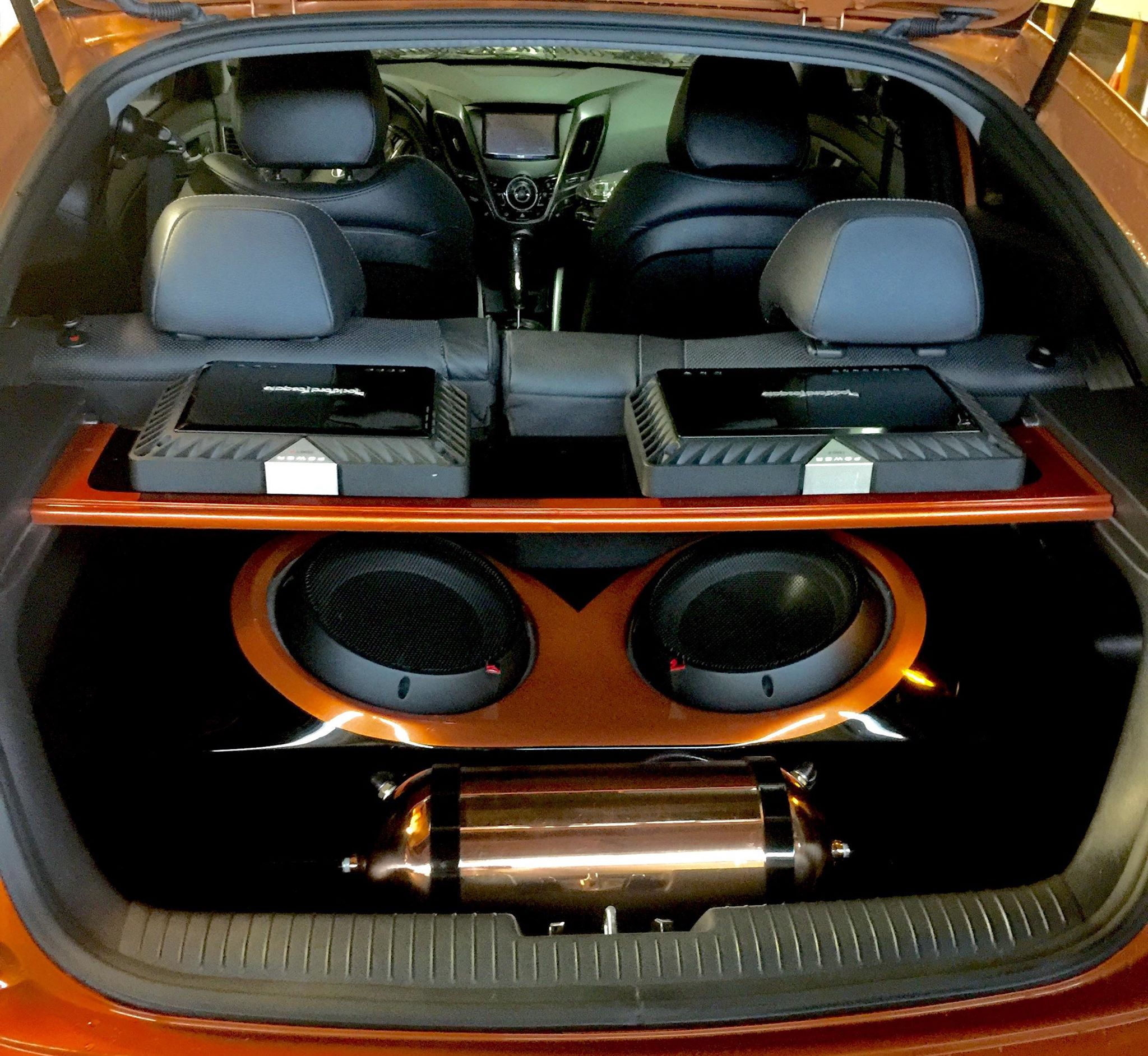 A customer approached Garin to right an air and audio install that was wronged in her Hyundai Veloster. Fortunately, all the gear, while installed poorly, could still be reused. With that in mind, plus the go ahead to use the whole backseat and trunk area as a footprint for the system, Garin started on the redesign.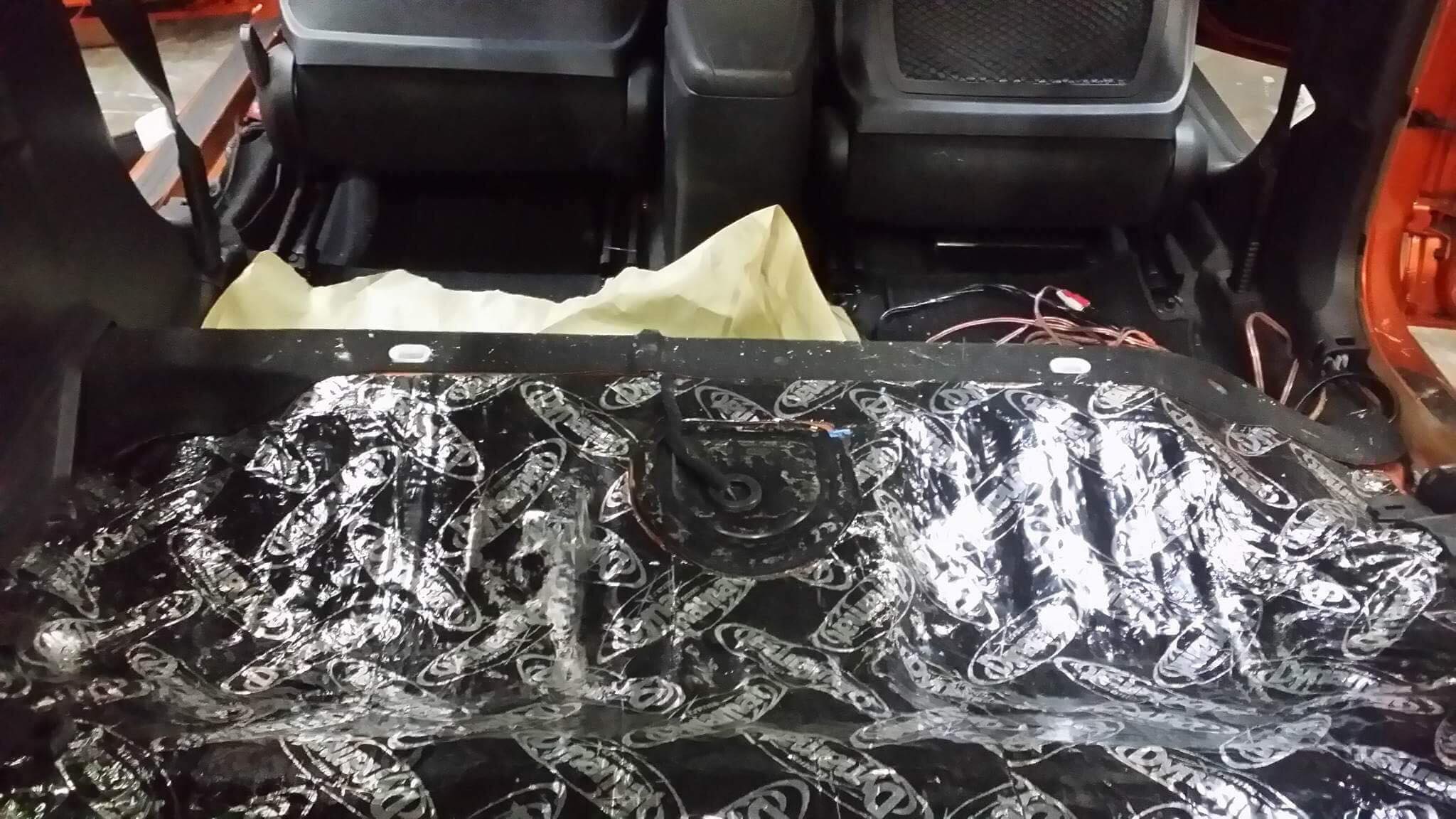 After removing all the old speakers and wiring, Garin deadened the doors and rear area with Dynamat. With the redesigned system template laid out in the rear, fabrication of the enclosure frame and fiberglassing commenced.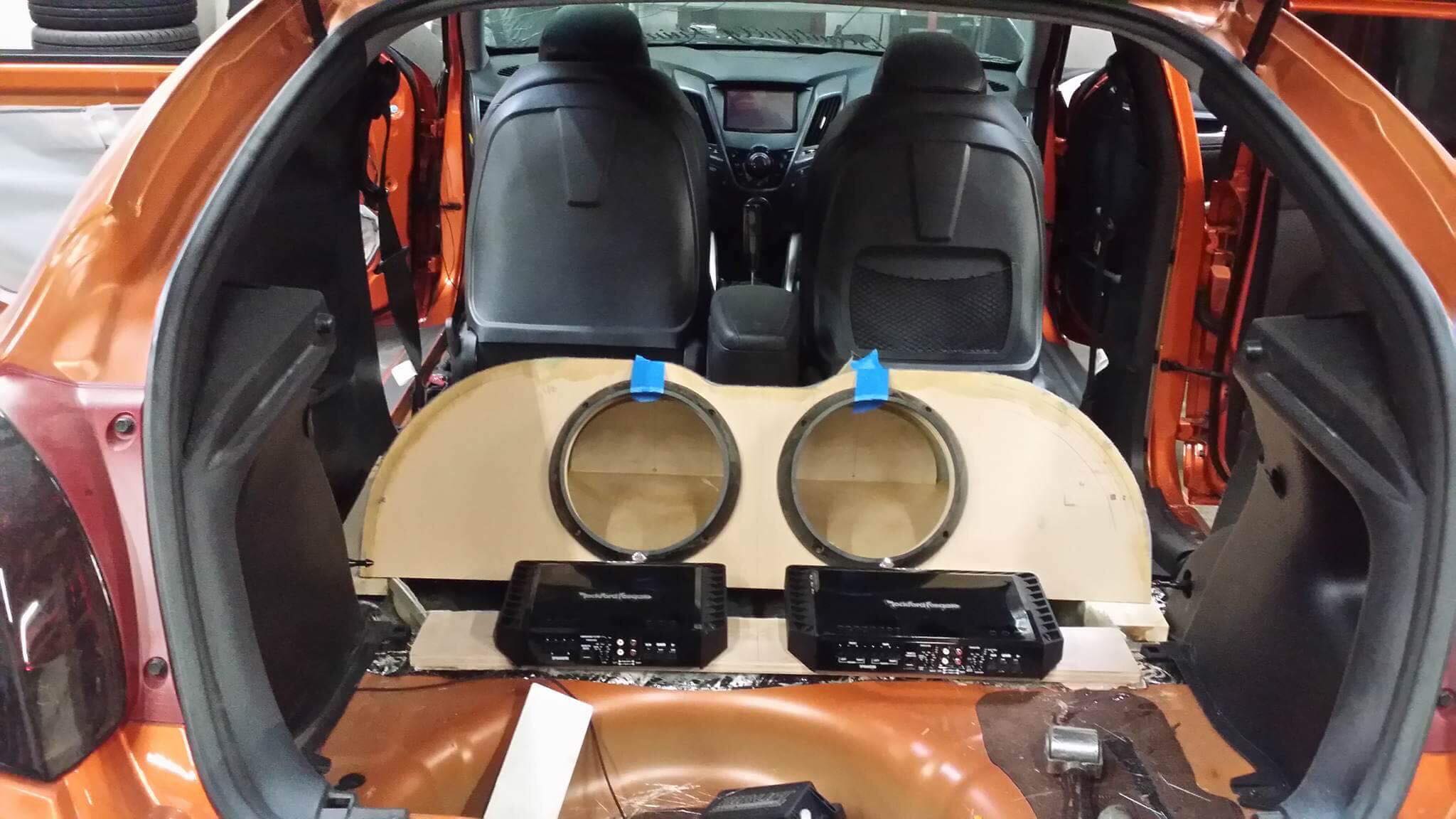 Next, mockups for the reworked air lines were made and then installed, as well as some fresh new plexiglass. After a test fit, fiberglass parts of the install were vinyl wrapped in the theme that was chosen, plus LEDs were fit and wired in, along with the rest of the electrical.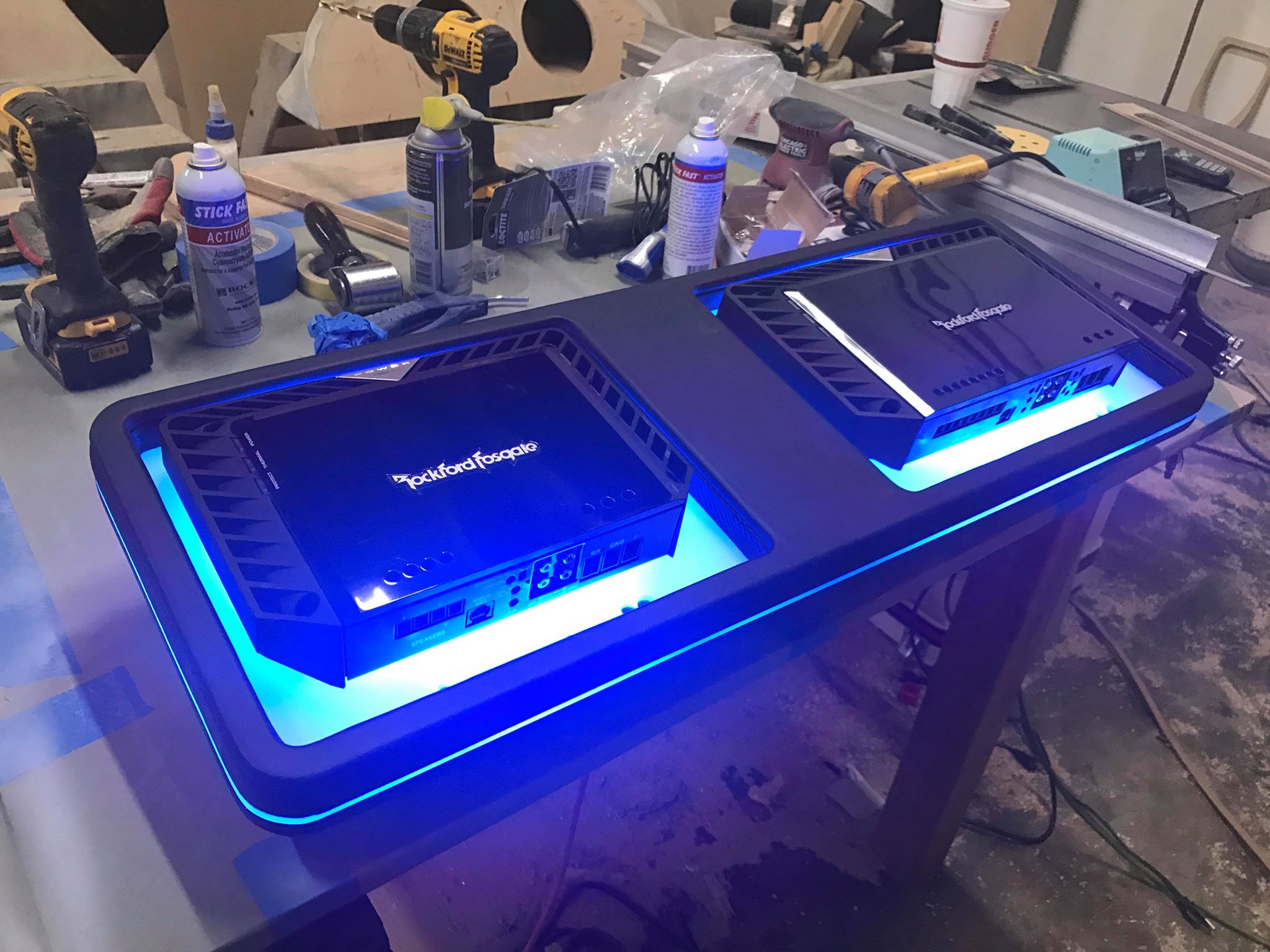 Then the enclosure was finally mounted up and installed. 

"The woofer enclosure is a ported design by Matt Borgardt," says Garin. "The design is not your typical ported enclosure, as the overall performance of the enclosure acts and sounds like a sealed system. The system design was to ensure you would not lose sound quality performance, even if the doors and hatch are open."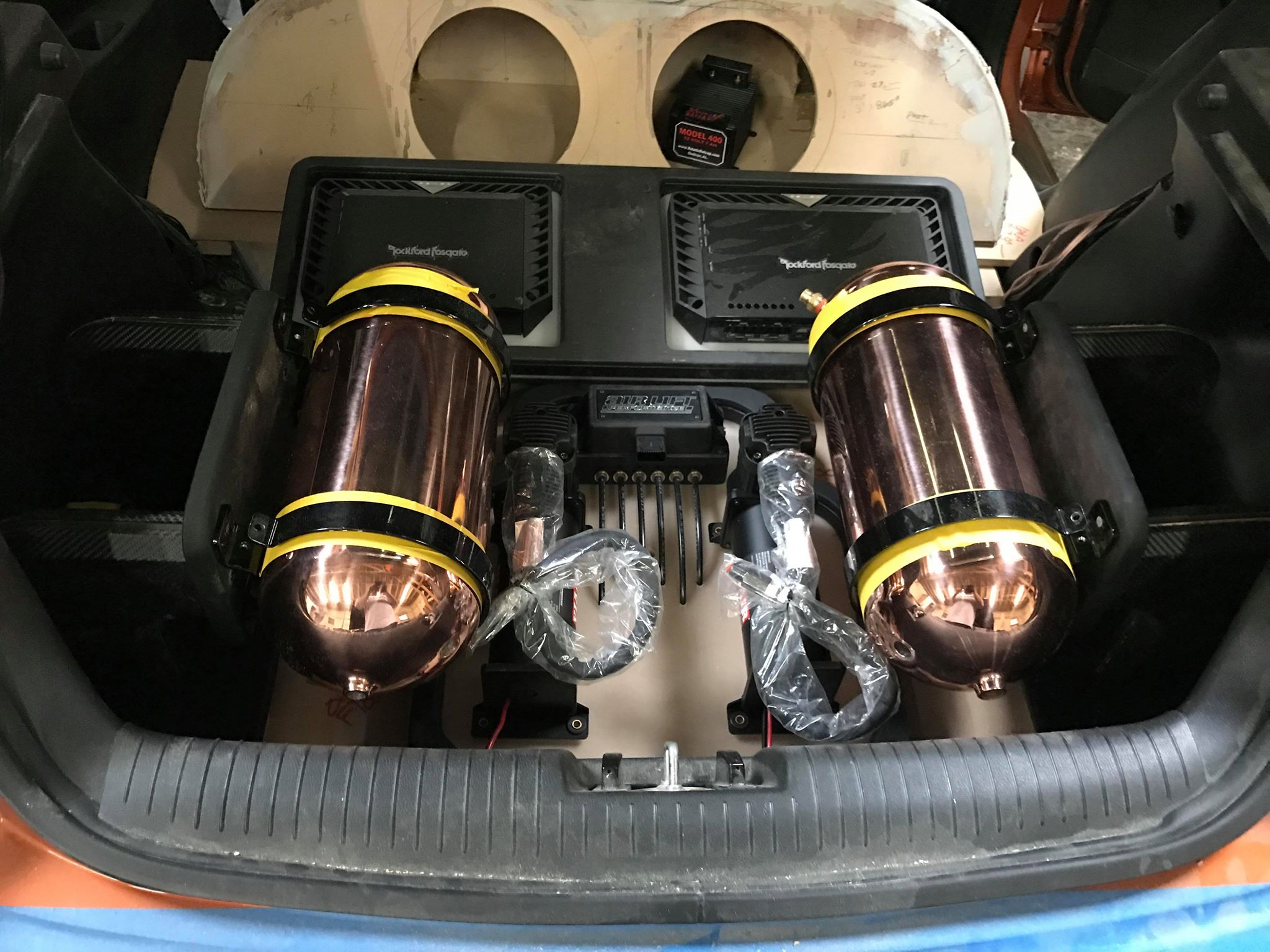 The new rear floor and custom air tank mounts were put in, followed by the twin copper air tanks themselves. Next was the largest challenge of the build: the air compressors. Usually, compressors are placed under panels in the trunk to cut some of the noise, but this design called for the dual compressors to be exposed.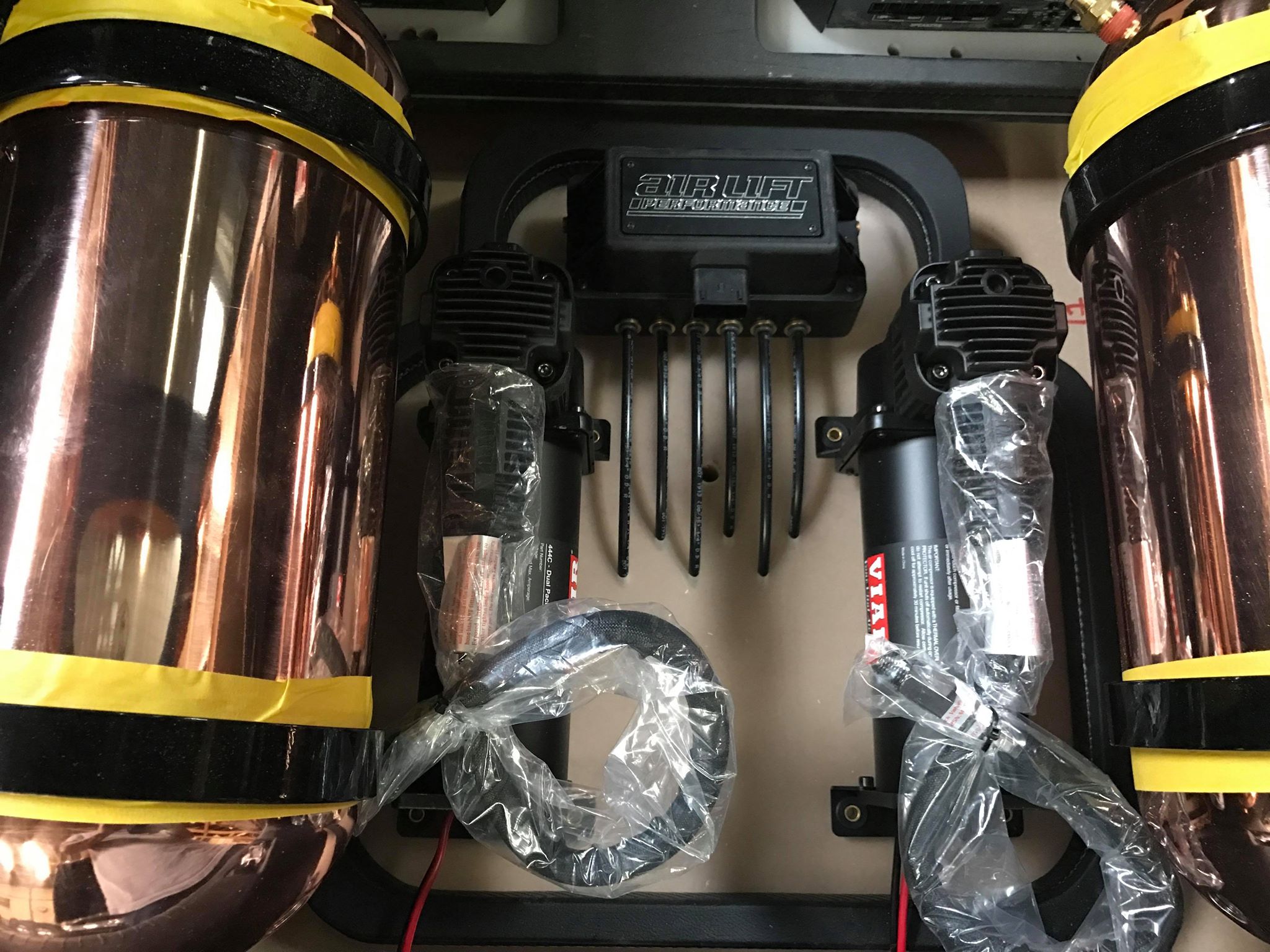 Using rubber dampeners between the steel of the car and the mounting plates, Garin knocked off 15 dB of whirring! Once the compressors were in, the amps were installed as well, and everything was wired up. With a final wiring test, the new iteration of this Veloster's trunk install was finished and ready to pick up some points at the next show.
PHOTO GALLERY