Photography by Gene Tjin
---
You know when your name is associated with an OEM brand, you're doing something extremely right in the car world. Each year, while we battle through the crowds of SEMA, past the people in scooters who don't need them and kids with cameras pretending to be media, there's always the most amount of congestion around Ford's show floor presence, and this is where we see a name that's expected at this point: Tjin Edition.
While an elevated position above the Las Vegas Convention Center's Central Hall, plus some impressive vehicles from the brand's history, motorsports partners, and sometimes new concepts are definitely attention-grabbers, one whole side of Ford's "booth space" is dedicated to custom vehicles that they've teamed up with custom car builders to create. For the modified vehicle enthusiast, this aspirational level of building is where the draw is, and Tjin Edition vehicles have been a major staple for over seven years of Ford's SEMA appearances.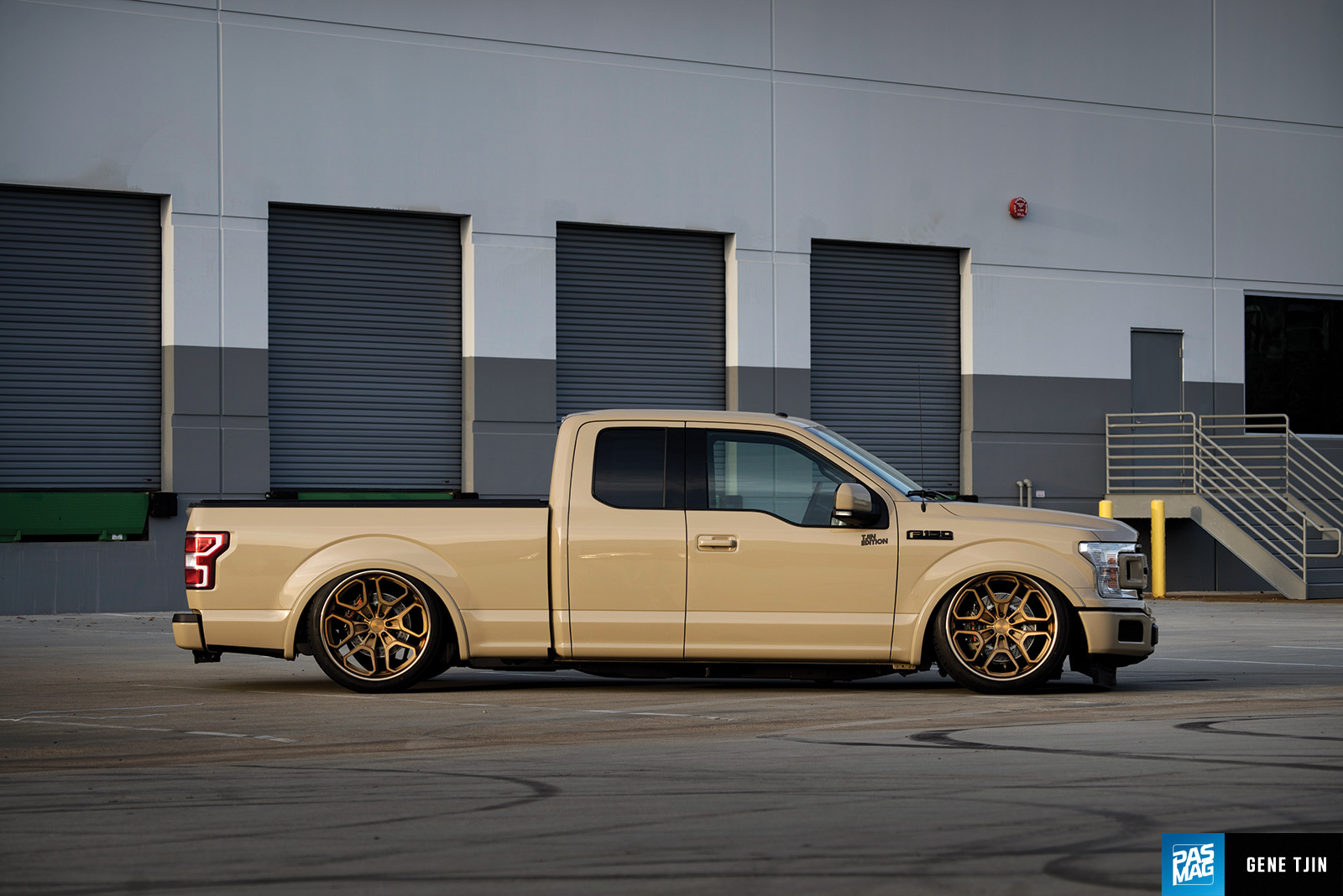 Previously, Neil Tjin, the mastermind behind Tjin Edition, built a 2012 F-150 for Ford at SEMA. In custom gunmetal gray paint and rolling on Rotiform DIAs, back when they had six holes and were nicknamed "six-shooters," the popular contractor truck sat mere millimeters from the ground when completely aired out. To achieve the insane stance, Tjin said it took the team at Unique Fabrication about 350 hours to fabricate the body of the truck, plus move components under the body further up, and even cut up the rear frame tubing. This all allowed the F-150 to air out over its preposterous 24x12-inch wheels without damaging or crushing anything on the truck. As you can imagine, this F-150 was a crowd favorite. Tjin must've been feeling nostalgic because this year's project for Ford is all too familiar.
As a crew that has been designing and building vehicles since '96, with over 100 builds to their name, applying for a SEMA build through an OEM is standard fare for the Tjin Edition team. Successfully winning the bid to build another F-150 through Ford for SEMA 2017, this time with a brand-new 2018 model, Tjin already had a plan well in hand.
"We presented this platform to Ford for the 2017 SEMA show, and we were selected out of hundreds of proposals," he says. "We wanted to do the 2018 F-150 to follow up on our very successful 2012 F-150 that we did for Ford. This time though, we wanted to go with a V8 supercharged setup."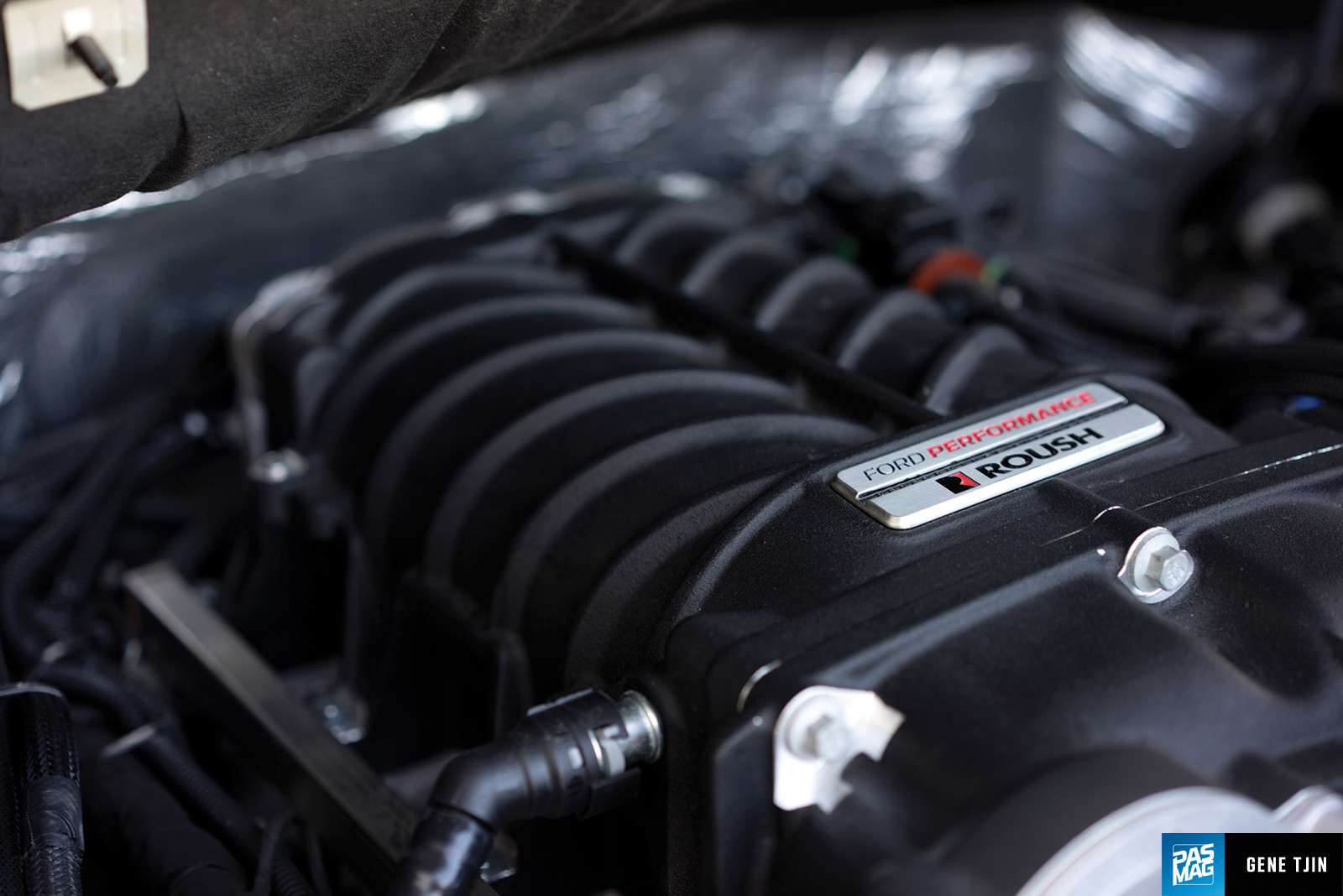 That's right, Tjin Edition got their hands on a 5.0-liter V8 example of the F-150 to slam to the ground, and the aforementioned supercharger comes by way of a very important build partner, especially when it comes to Fords: Roush. All-in, the Roush supercharger package (the first produced for the 2018 F-150) includes the blower, intercooler, hoses and piping, blow-off valve, wastegate, air intake, throttle body, intake manifold, as well as an upgraded fuel system. You literally don't need anything else. For 2018, the F-150's Coyote engine received a 10-horsepower bump over the 2017 model year to 395 horsepower, and this figure is further boosted by the Roush supercharger to an astounding ballpark of 650 horses!
"Like with any SEMA builds, there are always challenges, but thankfully we have a great and experienced team behind us," Tjin says, knowingly. "The biggest challenge was that this was a brand-new truck, a 2018 model, so everything was new. Installing the first Roush Supercharger for the 2018 F150 had its challenges, but the crew at RPG Off Road and Roush got it done, and this baby drove into the Ford booth at the SEMA show!"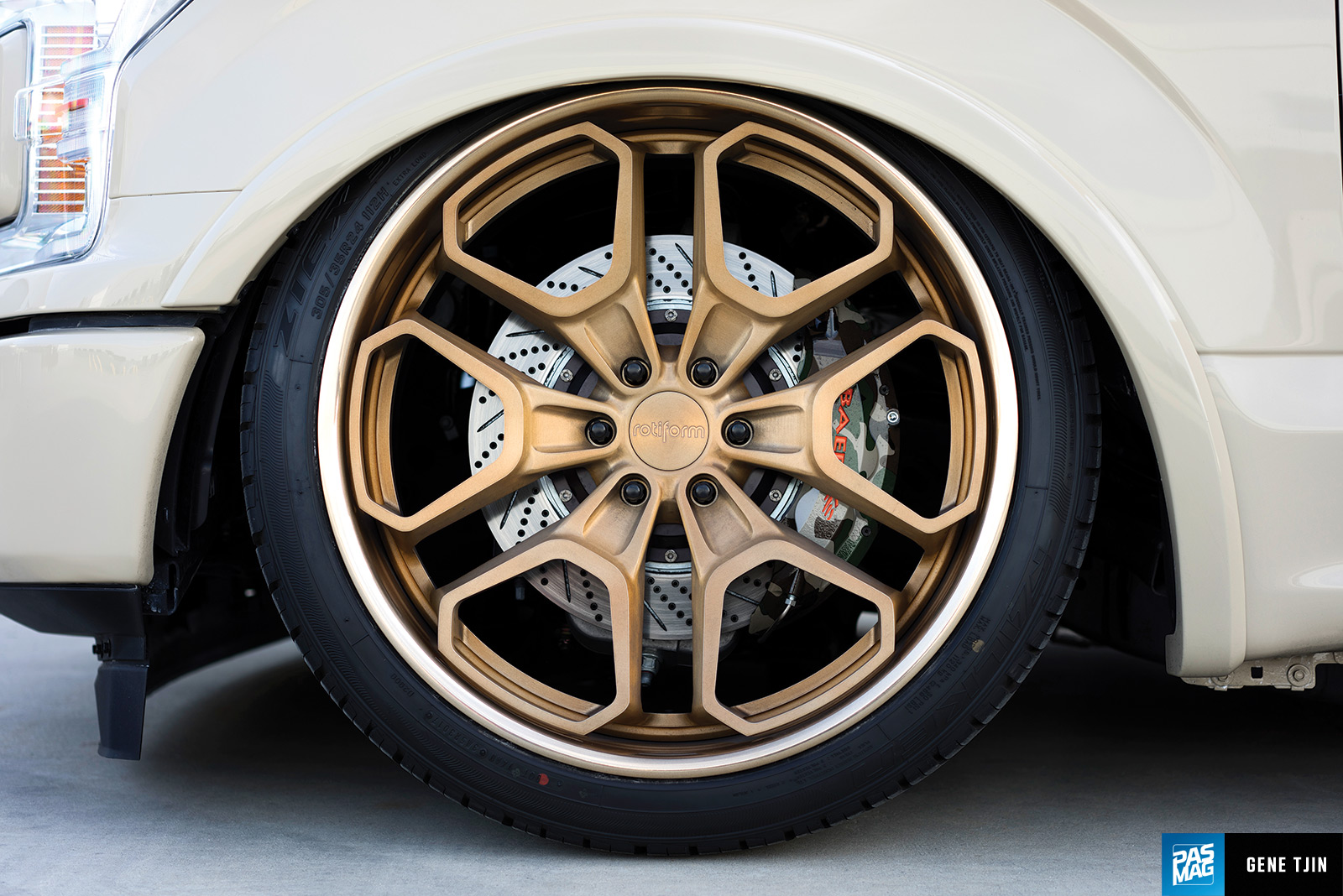 To get the F-150 rolling just right onto the show floor, there were a few more challenges that needed to be tackled; like fitting those 24x11-inch three-piece Rotiform HUR wheels that would end up tucking up front and sitting lip to fender in the rear. Thankfully, Unique Fabrication, a constant build partner on Tjin Edition projects, was more than up to the task – especially since the labor put in would be 150 hours less than the last F-150. That being said, the work that needed to be done was no small undertaking. The stock fenders were chopped up and rebuilt to accommodate their new Rotiform and Falken 305/35 roommates, and the brand-new Air Lift system was rebuilt to work with fabricated brackets, hardware, and completely custom suspension arms. The frame was even notched in the rear and slightly customized in the front to get this truck further acquainted with the floor.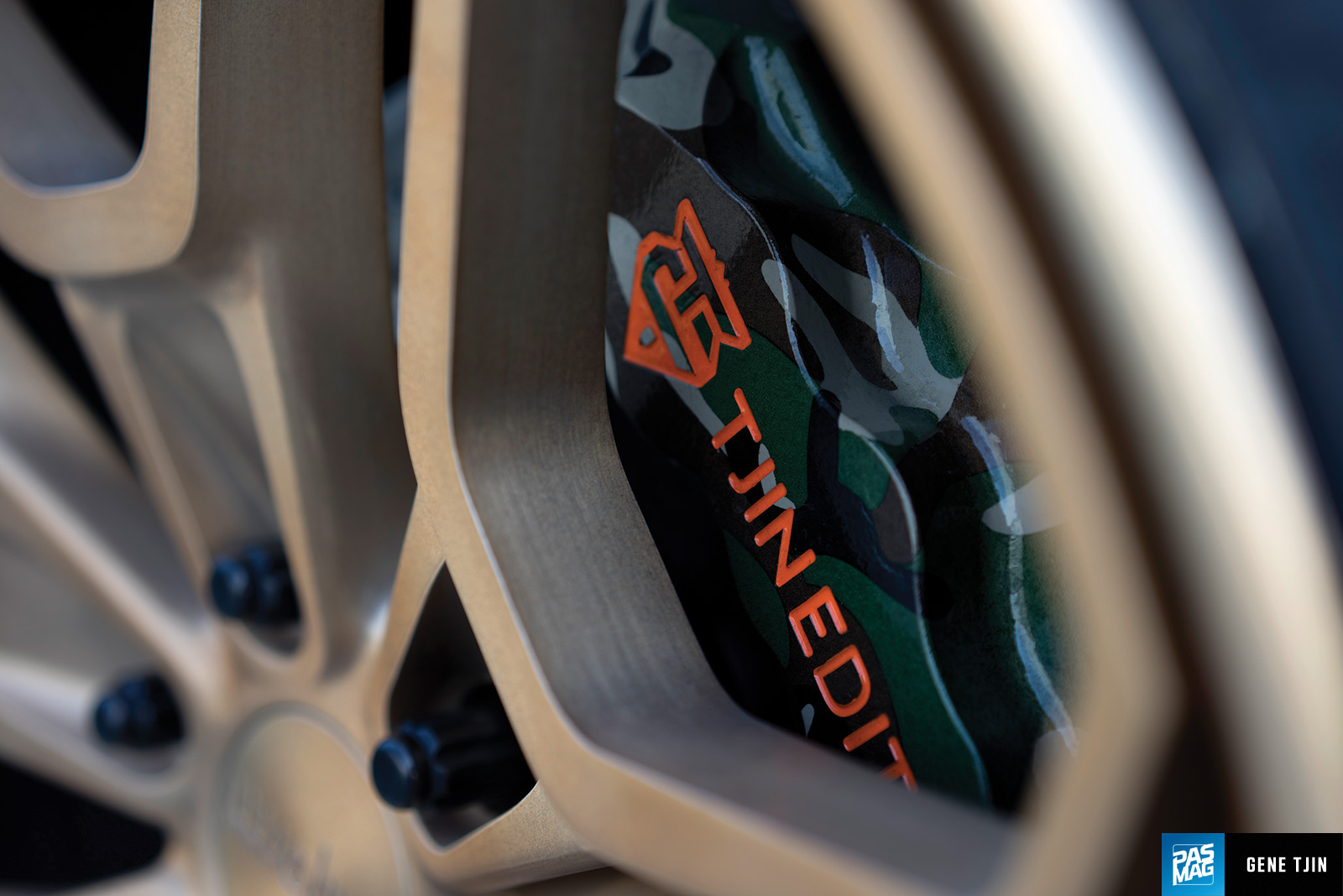 The one-off work doesn't stop there either. Tucked underneath the F-150 is a customized Ford Performance exhaust that exits under the truck's bed, between the frame rails, instead of having a tip sticking out that could get caught on speedbumps or elevated sewer grates, or something sticking out the roll pan that could ruin the clean look of the truck. Also nestled below in a stealthy install are twin Viair compressors feeding into an air tank – something that could only be pulled off safely in a place like California, where winter is a myth. Even the Rotiform HURs were ordered heavily custom, needing to fit an application that hadn't been measured up yet and having to make room for the massive six-piston Baer Grizzly BBK that have taken up residence behind the wheels' matte bronze faces.
"We had to work closely with Baer to make sure the brakes worked, Rotiform and Falken to build the exact size wheels and tires, and closely with the teams at Unique Fabrication and Air Lift, since this was the first 2018 F-150 slammed on air suspension," Tjin lists off. "Just like with any custom car, we didn't know this would work until we hit the button on the Air Lift controller and watched the F-150 slam to the ground!"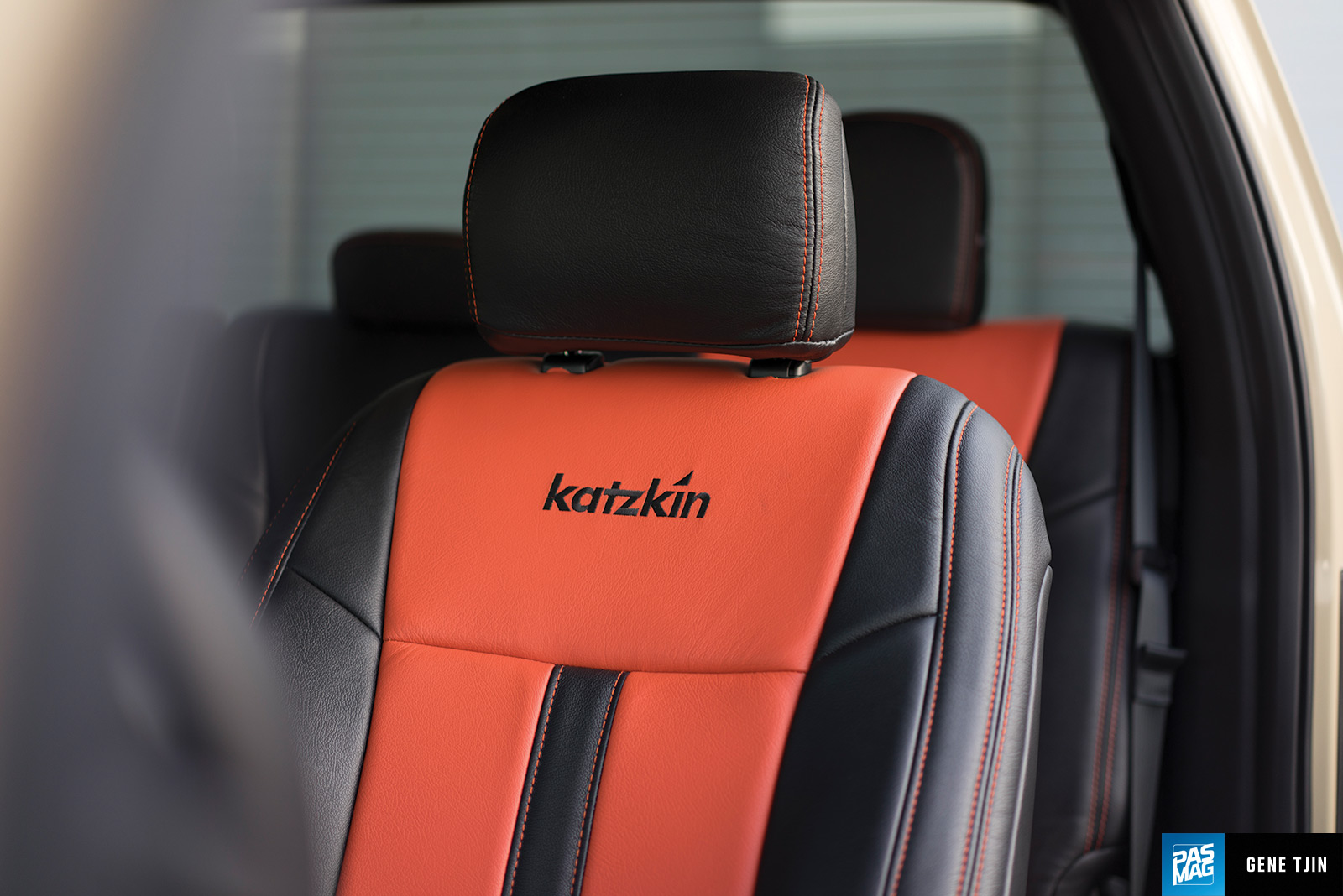 Custom touches continue in the appearance department as well, with a three-stage coating of custom beige from Axalta on the outside, while a combo of orange and black leather from Katzkin reupholsters the seats inside. As Tjin Edition is a family affair, these choices were made by Tjin's children, Collin and Kylie, who are apparently up and coming car builders and designers if their taste is a forecast of what's to come. And after the F-150 has served its SEMA duty and joined the Tjin Edition RoadShow's tour lineup, it'll enjoy some retirement as a daily driver for the family. If you live in California, you could potentially see this truck grabbing groceries or going to basketball practice.
"There are always ups and downs, with tight time frames, but if you plan accordingly, work with the right partners, and stay focused on the task at hand, anything is possible," says Tjin, wisely. "Having a great team and family behind you makes it all worthwhile! This is a family business for us, and we try to inspire others, like we were inspired when we first started." With a winning mindset like that, it's no wonder that Tjin Edition is so associated with big builds at SEMA. Standing out, physically below the stereotypical lifted trucks of the show, the slammed F-150 inspires current and future car builders to build their own way, in a tasteful direction, while cooperating with your automotive family. Coincidentally, that's pretty down to earth.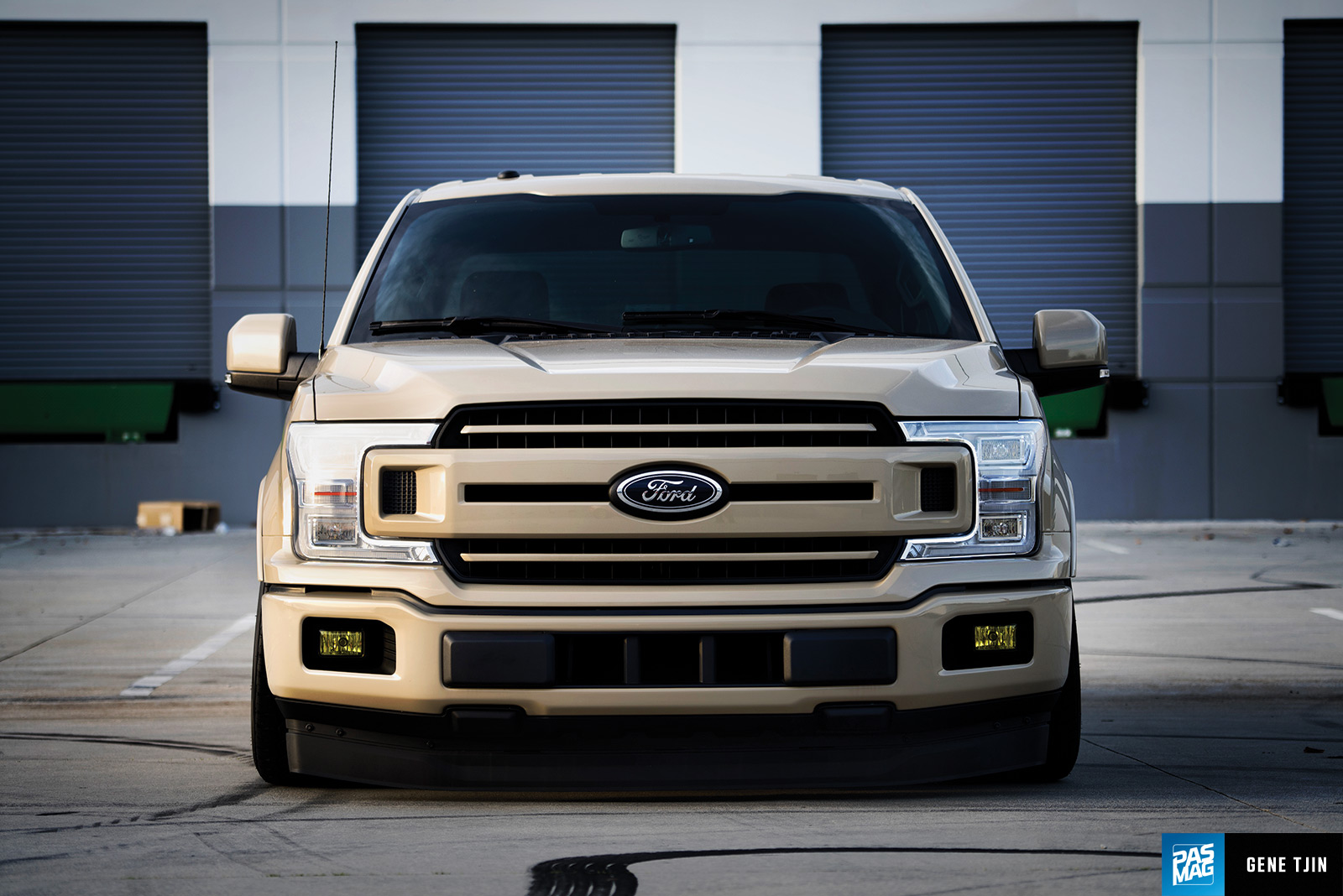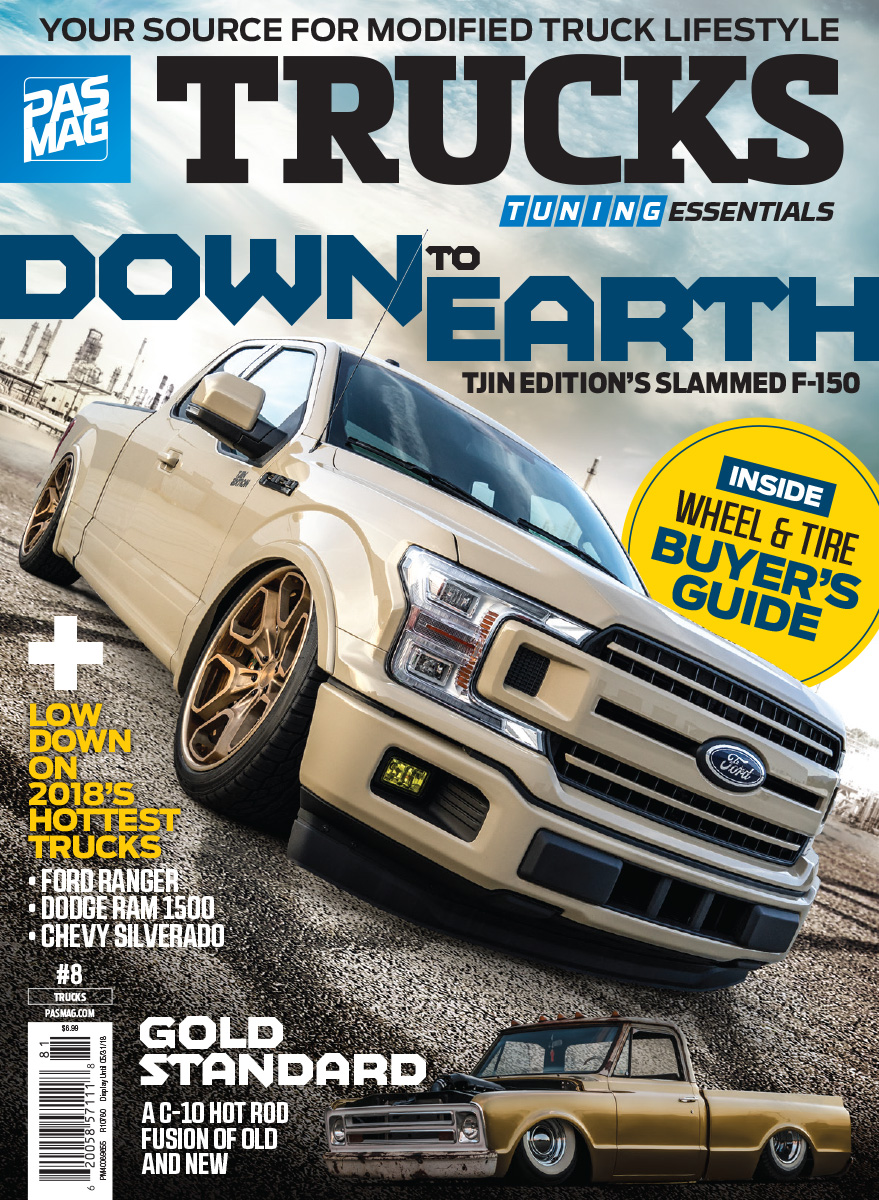 Neil Tjin's 2018 Ford F-150 was featured in PASMAG TRUCKS #8.
Click here to order.