Photography by Dinesh Deen (@mrdvisuals)
---
Immanuel Wint had previously cut his teeth in the car modification game with a one-of-a-kind Mitsubishi Eclipse spyder. With extensive custom work inside and out, his previous car became one of the Canadian car scene's biggest representatives. After making a ton of connections in the local scene, he sold the Eclipse, and moved on.

Before picking up his 2015 Lexus RC350, Wint's plans were to buy a regular commuter car and "retire" from the car scene. It's a story we hear often, but rarely does anyone manage to walk away for good. Luckily for us, Wint couldn't resist. After a Lexus salesman persuaded him to take a test drive in the RC350, he was hooked again. The next thing he knew, he was driving out of there in a new F-Sport RC350.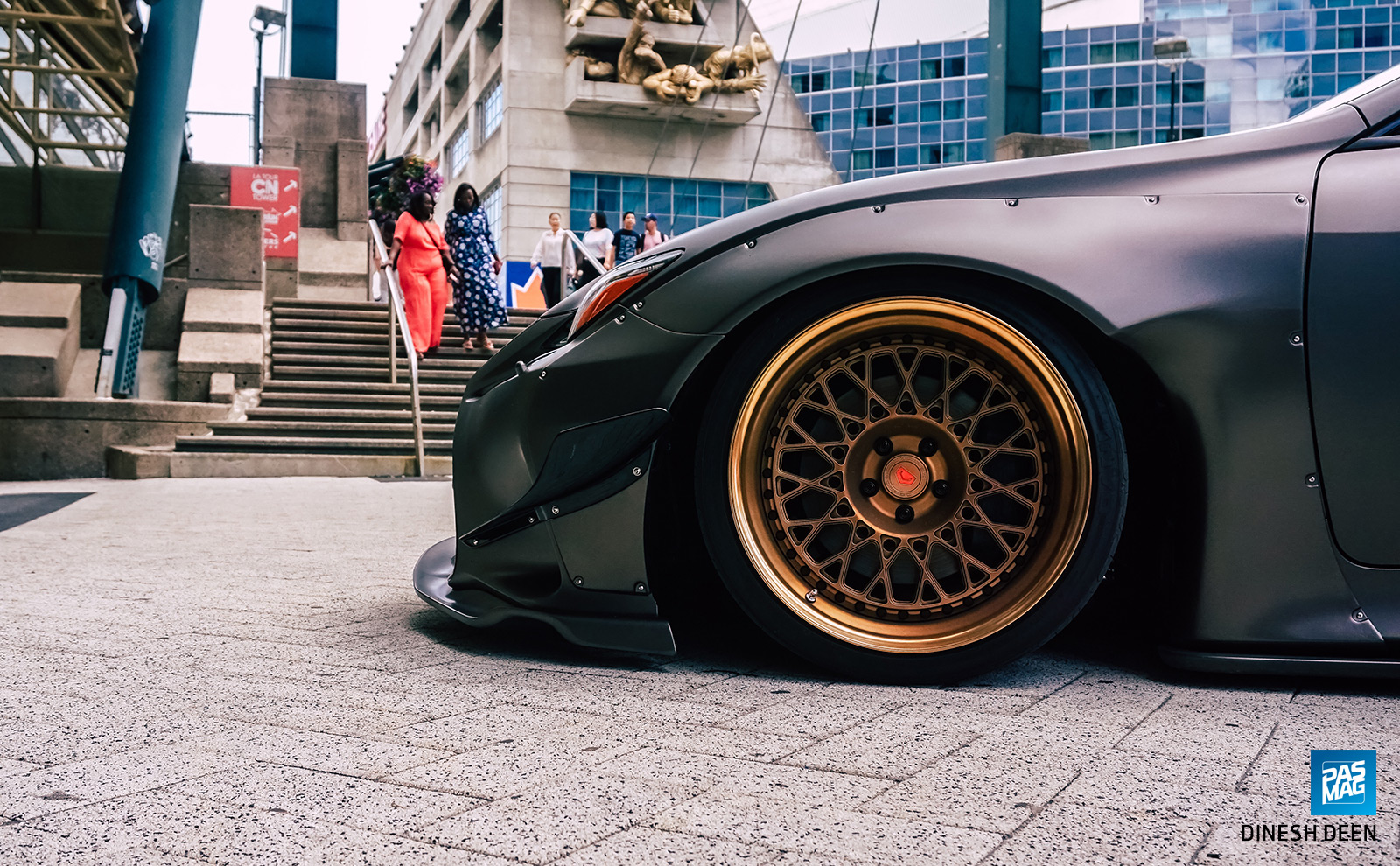 With intentions to build a neck-breaking show car, Wint set his sights on some key brands to make it happen, and thankfully everything came together just in time. RIght around the time he started building, Air Lift Performance asked if he would like to be the first person with their RC350 air suspension kit. The Rocket Bunny kit was made to order, and unreleased 3-piece Vossen wheels were sent over from Miami. Things were starting to come together.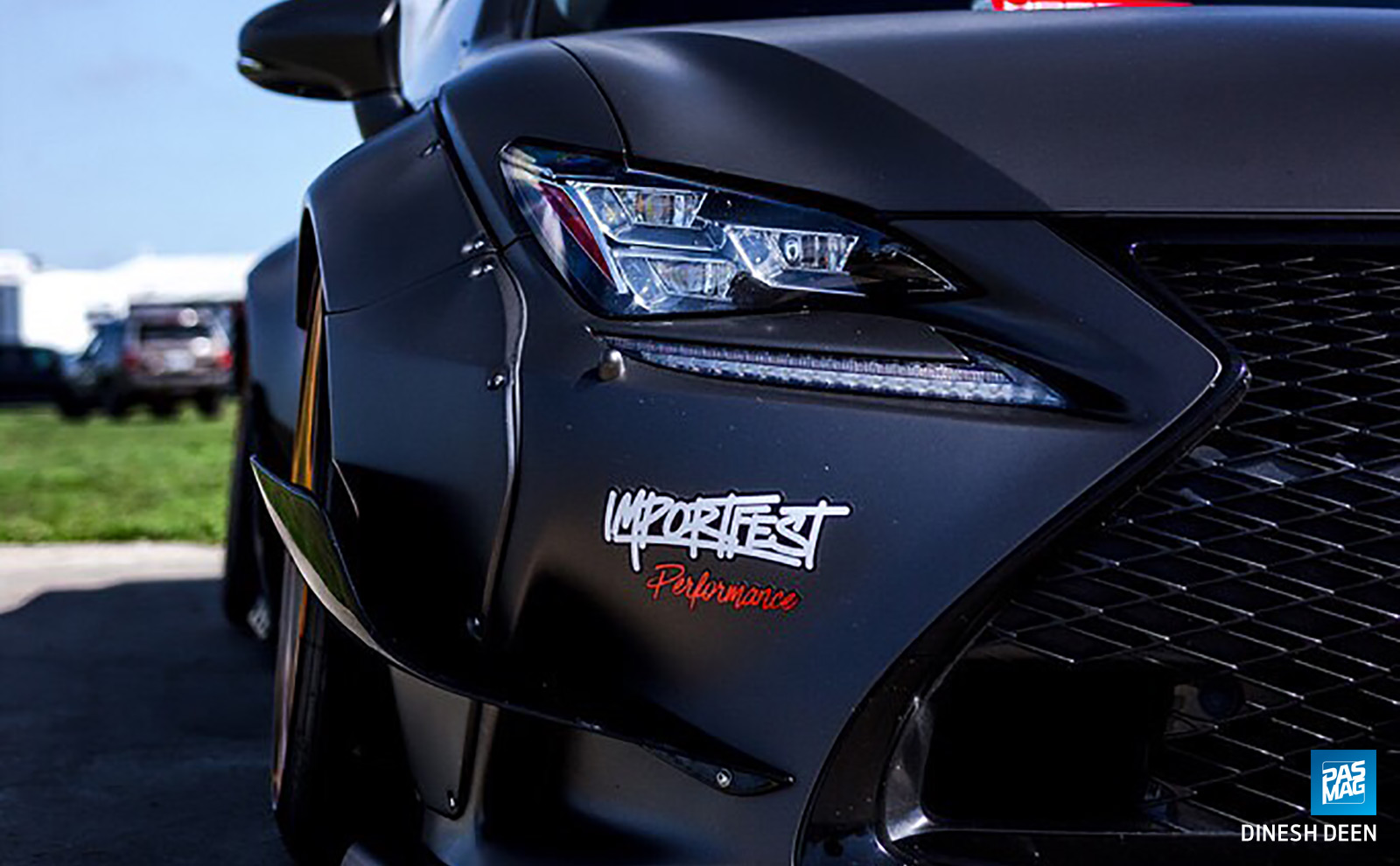 Influenced and helped out by the Importfest team, the car came together quickly, just in time for the Importfest show, and multiple media features. It just goes to show you the important of a good network and a promising reputation as a quality builder.
ESSENTIALS
LOCATION: Ajax, ON
ENGINE: Toyota 2GR-FSE 3.5L V6
Instagram: @shuttlesworth416
EXHAUST
GReddy exhaust w/ resonator delete
GT Custom Exhaust X-pipe
WHEELS / TIRES
Vossen ERA-1 3-piece wheels -19x10.5 (f), 19x13 (r)
Nitto Invo tires
CHASSIS / SUSPENSION
Air Lift Performance (air suspension, 3P management)
Dual reserve air tanks/compressors
EXTERIOR
Rocket Bunny widebody kit
3M Matte Metallic Charcoal vinyl wrap
INTERIOR
Carbon fiber door inserts
LCD gauge screen
SPONSORS