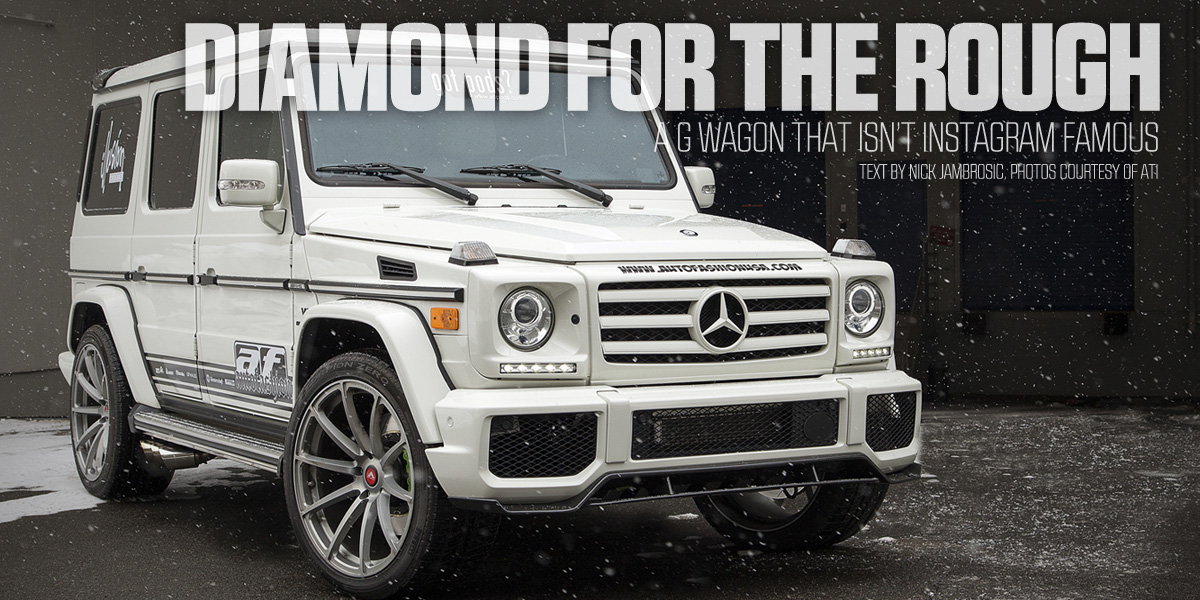 A G Wagon That Isn't Instagram Famous.
Over the years, you could say the Mercedes G Wagon has lost its reputation as the bad boy in town. Back in the day, this vehicle was originally designed for military use and meant to be driven anywhere and everywhere, on or off the road.
Now it's seen more on Rodeo Drive carrying fancy handbags and red-bottomed high heels. The G wasn't built for Hollywood, and it surely wasn't meant for Kylie Jenner's Instagram, so why is it that it's the only place we really see them? It turns out that Auto-Tech Interior's (ATI) owner, Calvin Eng, is pretty passionate on the subject.
"I felt the true nature of the G Wagon had become tarnished and I wanted to remind everyone what a badass truck this actually is," he says.
Although you may have already seen this car at SEMA 2014, Auto-Tech Interiors is bringing new life to the big box AMG to help launch its new audio pod lineup - transforming this vehicle not only on the outside, but inside as well. They learned pretty quickly that a big vehicle also creates a pretty big challenge, having their work cut out for them right from the beginning.
"I would have had a lot more regulars involved in this build, but because of the weight of the car and because there just isn't a huge aftermarket for it, I had to do a little work in finding some new partners outside of our circle," Eng explains.
Stay tuned for the full story, or pick up the issue on newsstands in December - PASMAG Tuning Essentials: Trucks, 3rd Edition, also available online at www.pasmag.com/backissues.
Contributor: Auto-Tech Interiors (ATI)