Photography by Alysia Fiebig
---
Ken Fuller once owned a 2006 Chevrolet Cobalt SS which was fairly modified, but he started to feel like he had gone as far as he wanted with the car. Since he had started working as a tech at Hyundai, he decided to take the road less travelled and represent his home brand.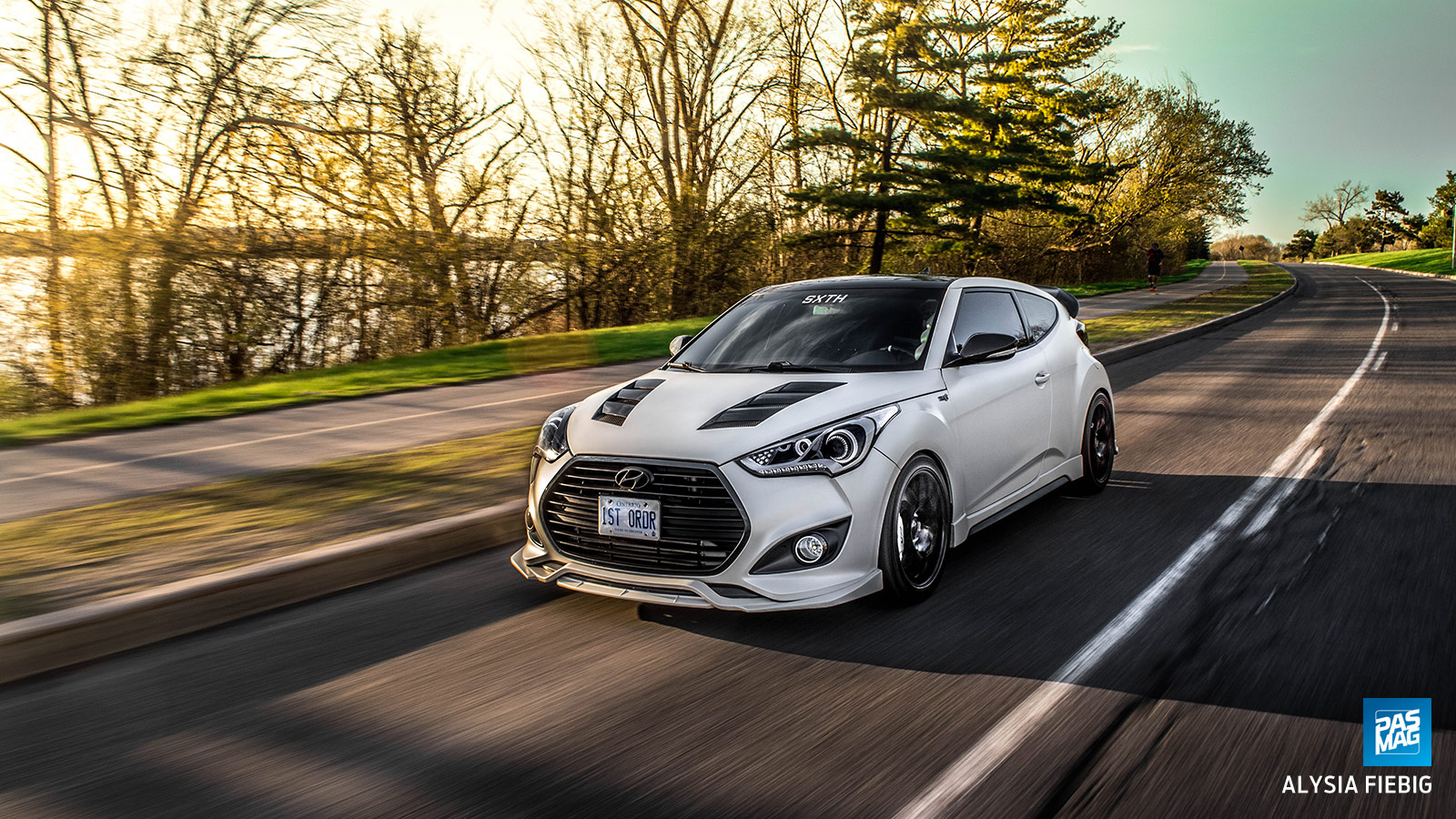 With a love for hatchbacks, he picked up the 2013 Hyundai Veloster Turbo as a different approach to the compact hatchback world.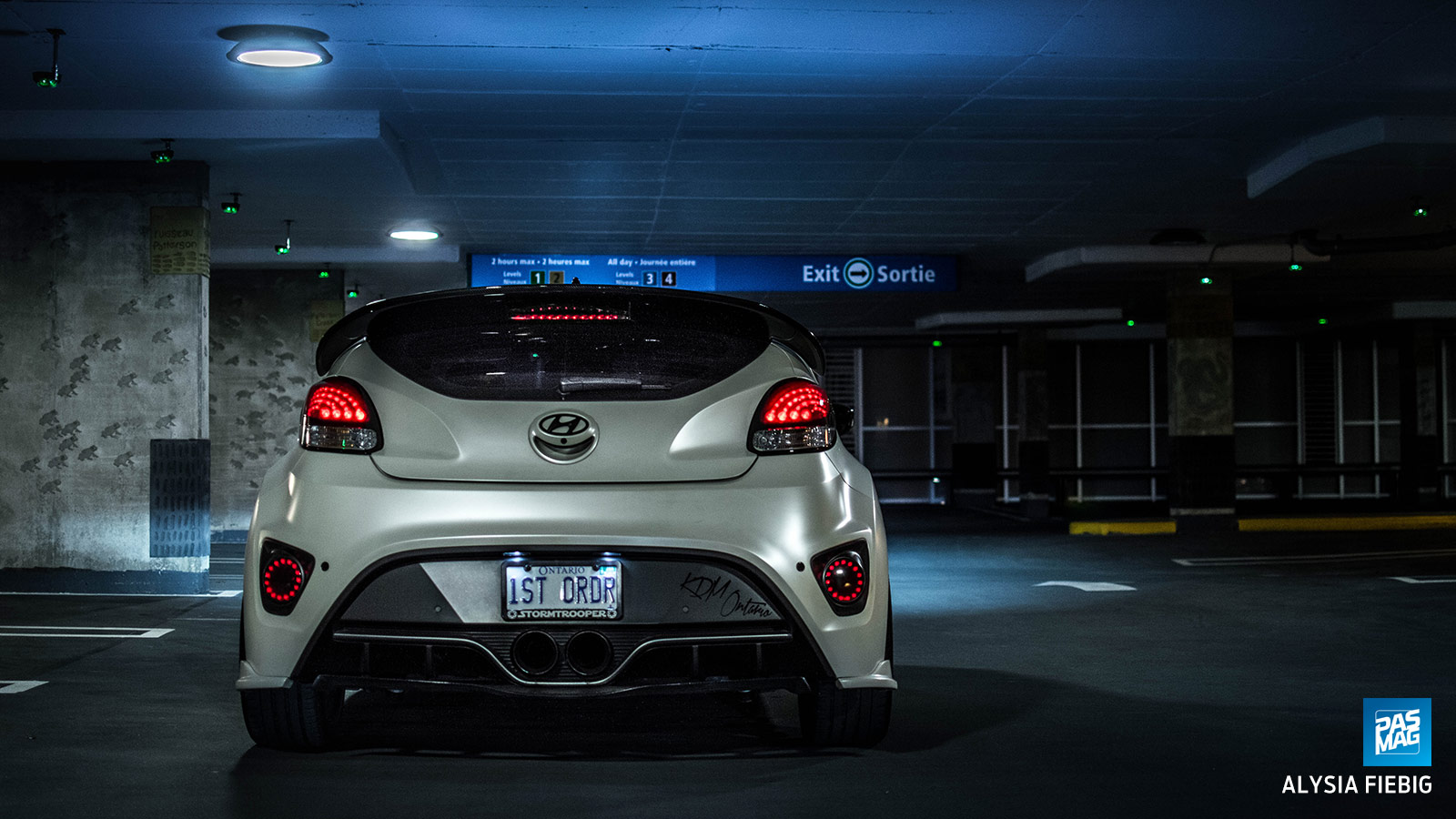 "I like being different," he says, "and the Veloster, even though it is a good looking car, is a bit different and odd."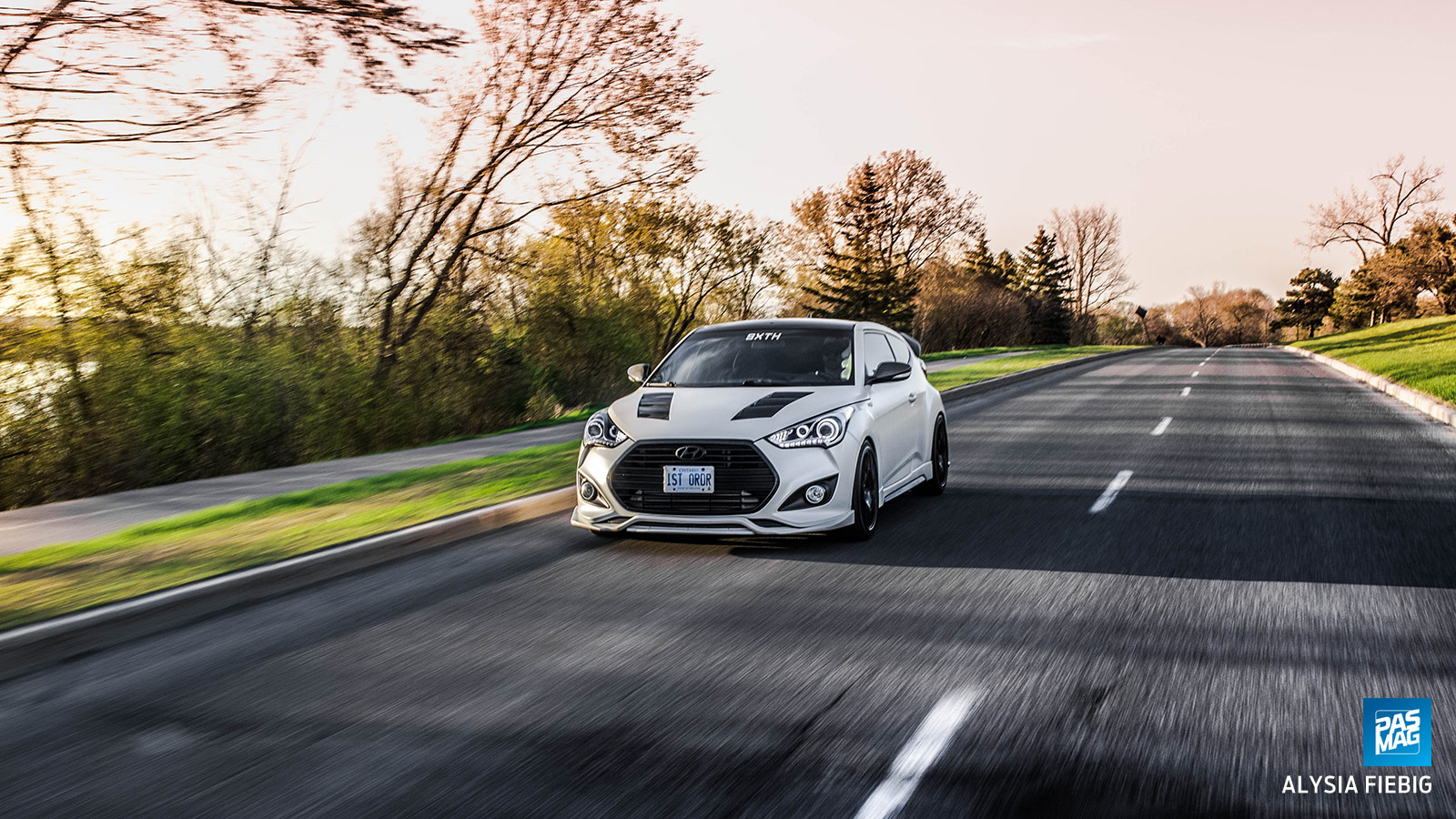 Fuller's entire intention with the car was to build something that was well-rounded, able to turn heads on the street, and still hold its own on the track.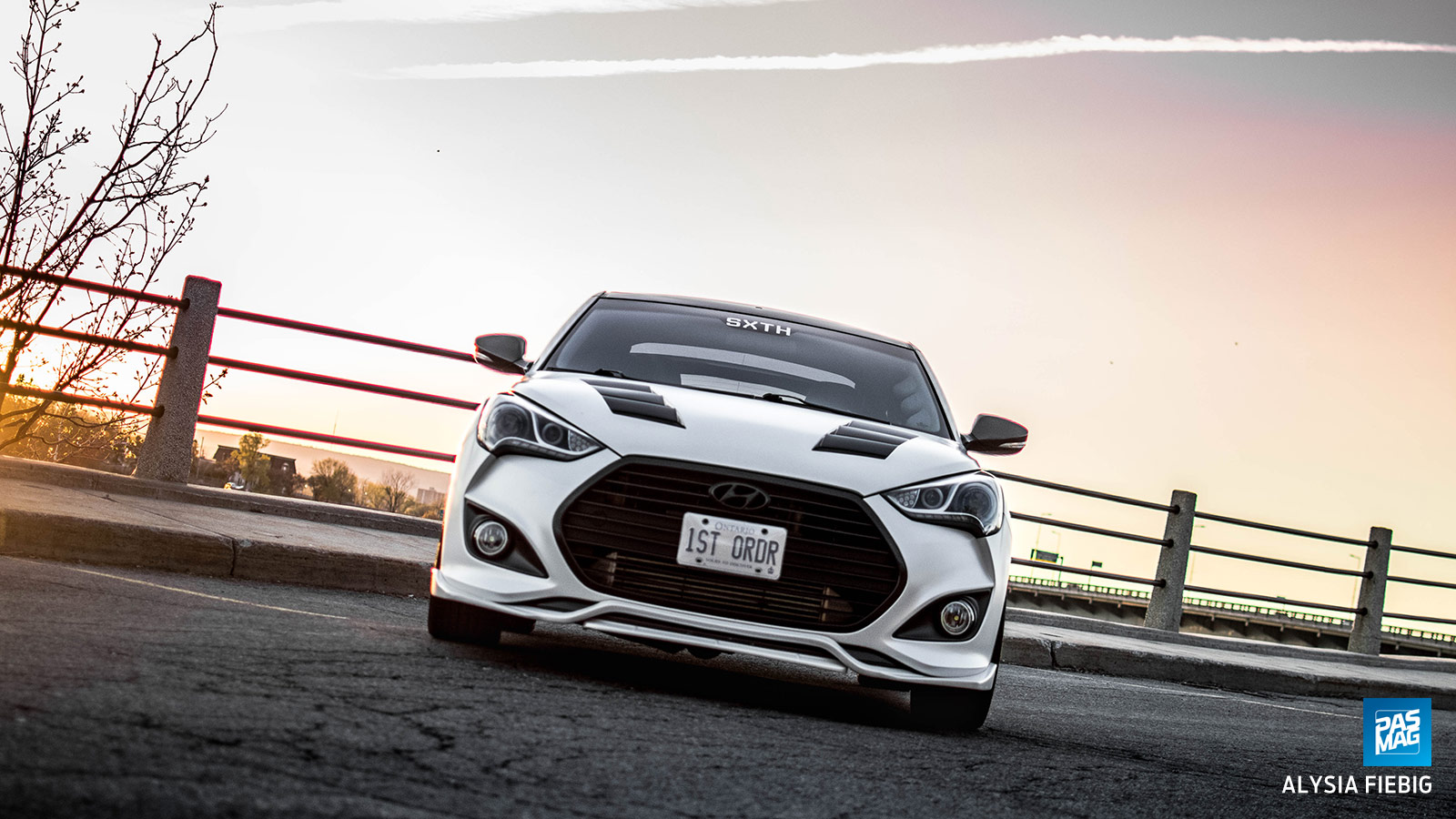 It didn't need to win shows or races, but it needed to be capable of enjoying both without being trailered home.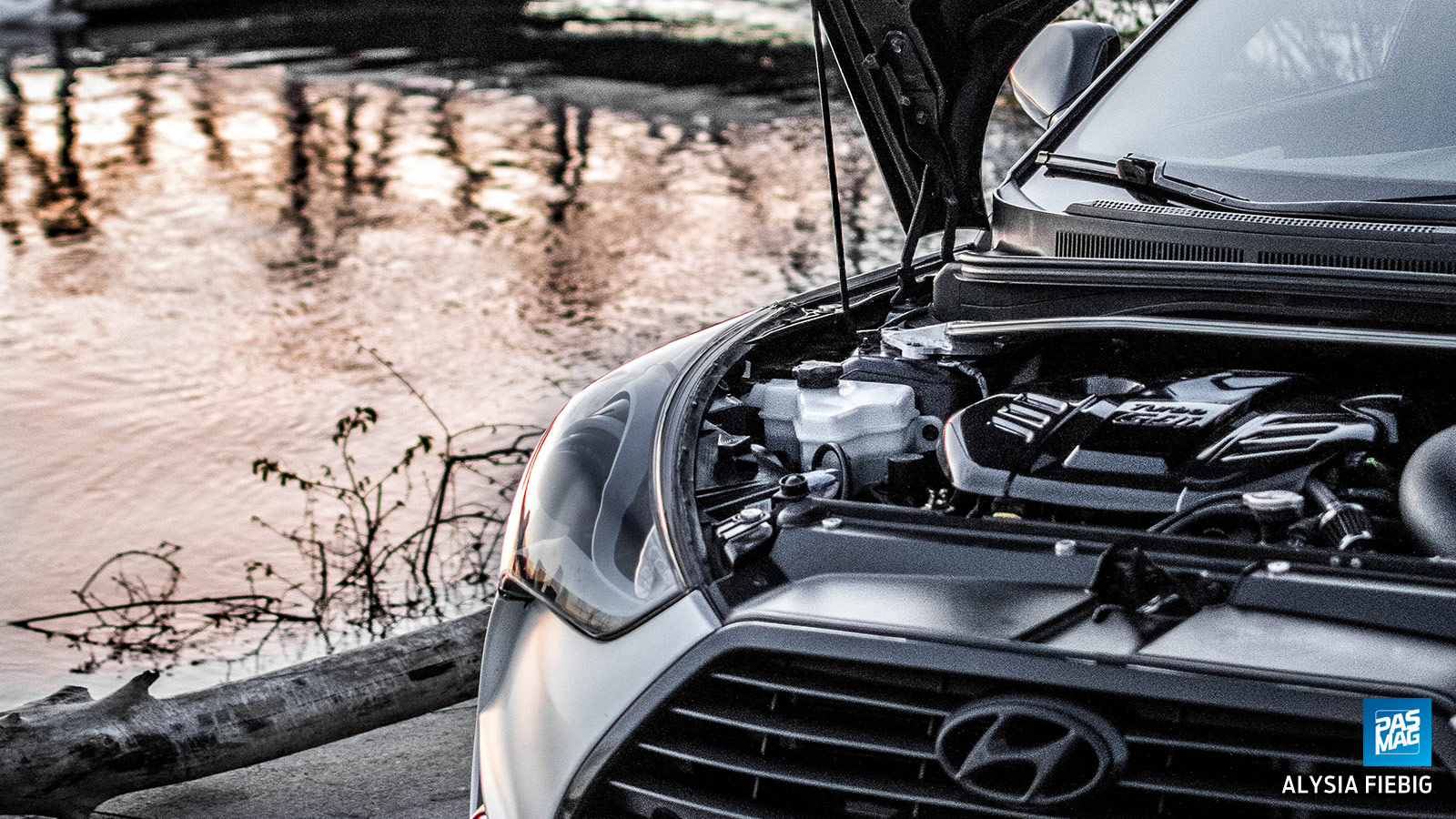 With the scarcity of aftermarket parts for the platform at the time he started his build, timing everything to work together was an art form, but luckily he was able to pull it together thanks to the help from some key players in the KDM scene like SXTH Element Engineering and KDM Tuners.
Today, you can find Fuller and his Stormtrooper Veloster Turbo at local meets in Ottawa, where he helps organize community events.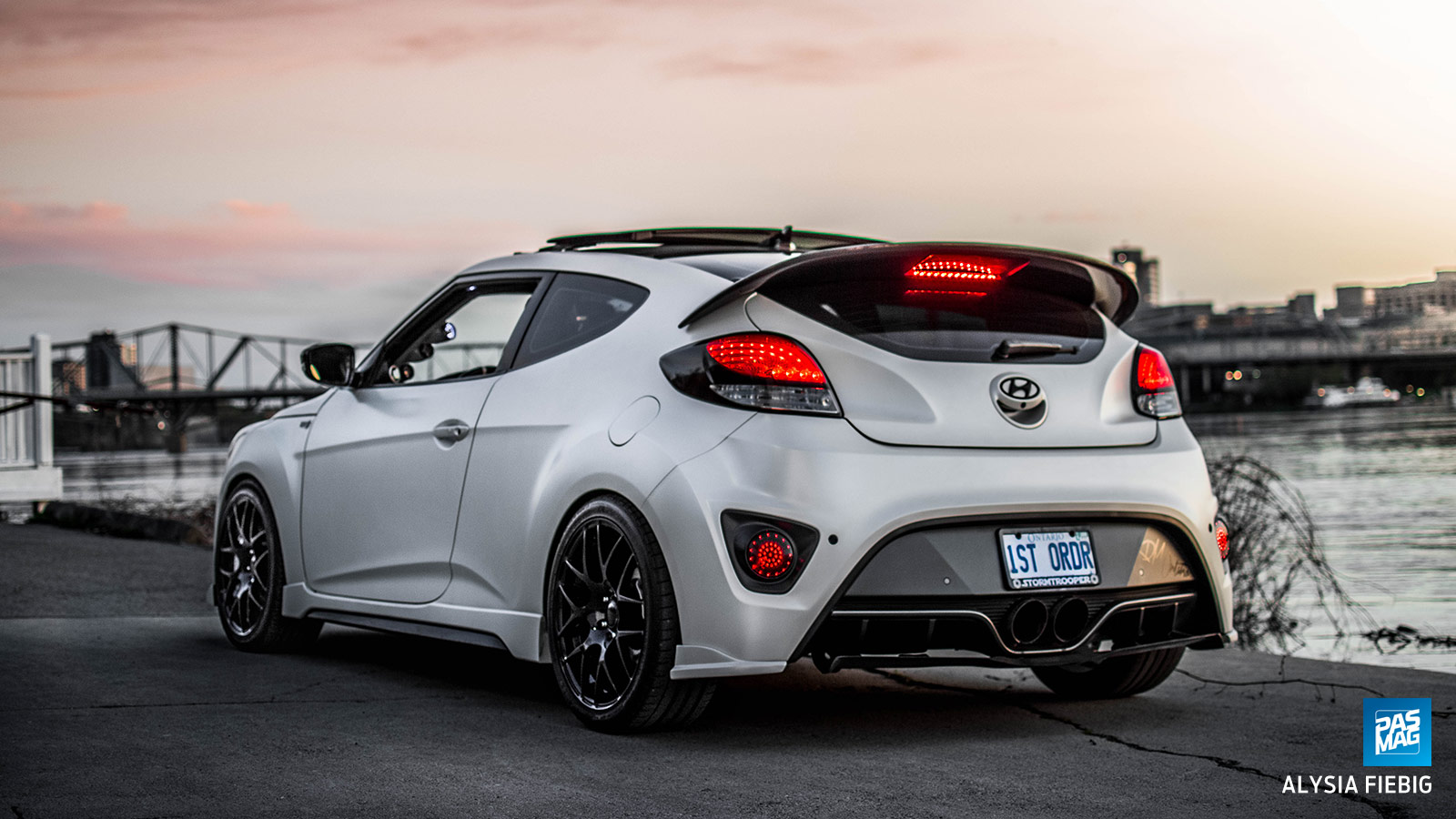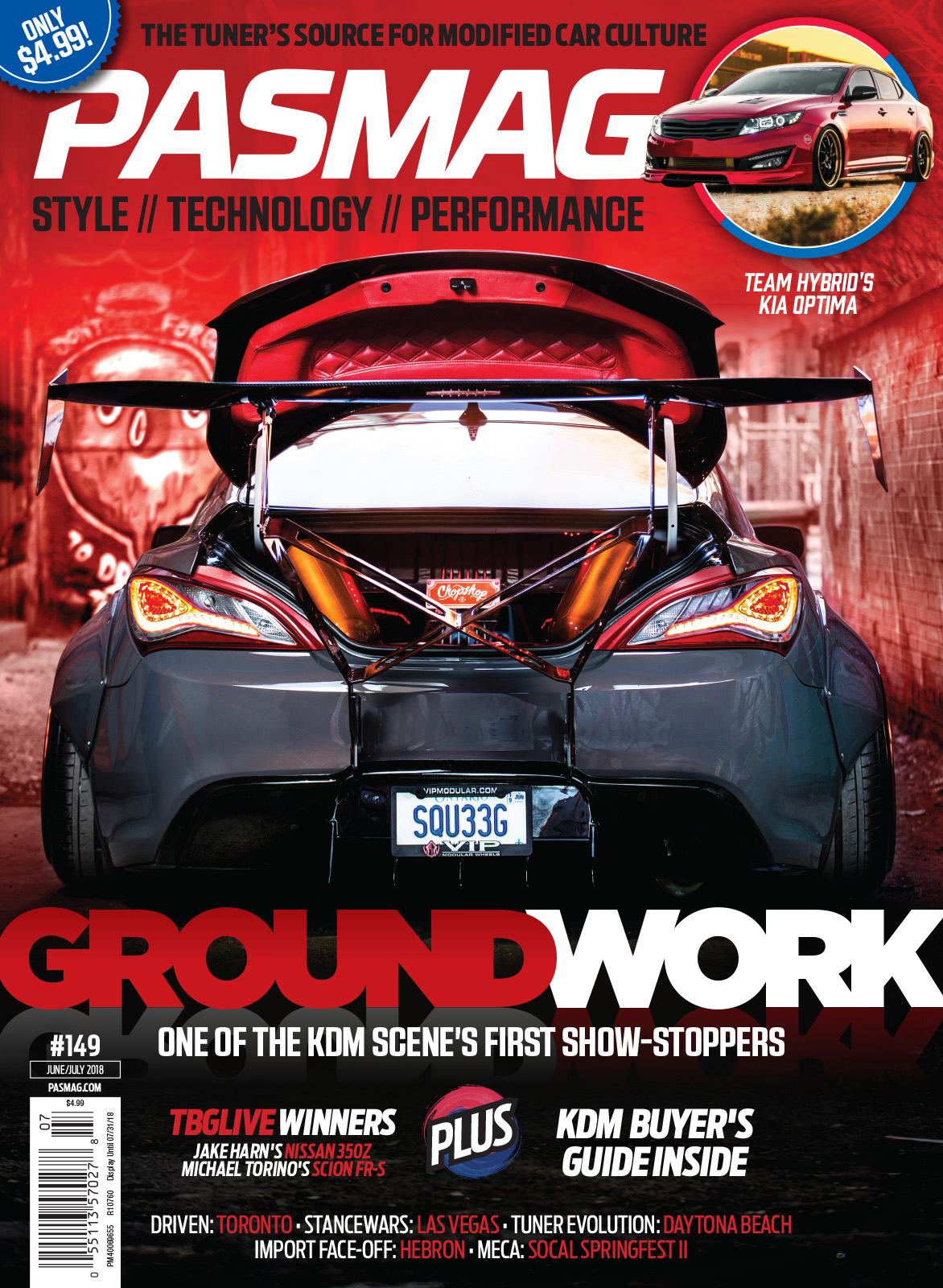 Ken Fuller's Veloster Turbo is spotlighted in PASMAG #149.
CLICK HERE TO ORDER