Photography by Marcus Bolds.
---
Mike Corrie had taken some time off of car building after starting a family and selling his old modified Chevrolet Tahoe, but as any enthusiast will tell you, they never truly leave the scene. He wanted to do something completely different this time, so he started with a 2016 Hyundai Genesis coupe, and built up from there.
Corrie wanted to go for a sleek and clean VIP styled coupe, and by the look of his car, he seems to have succeeded.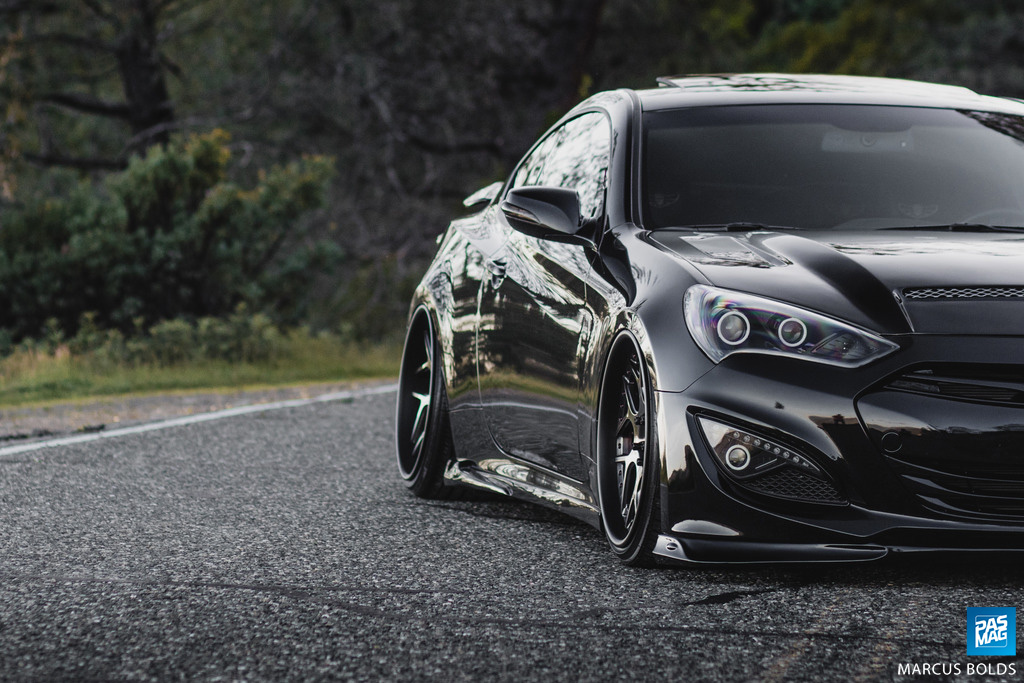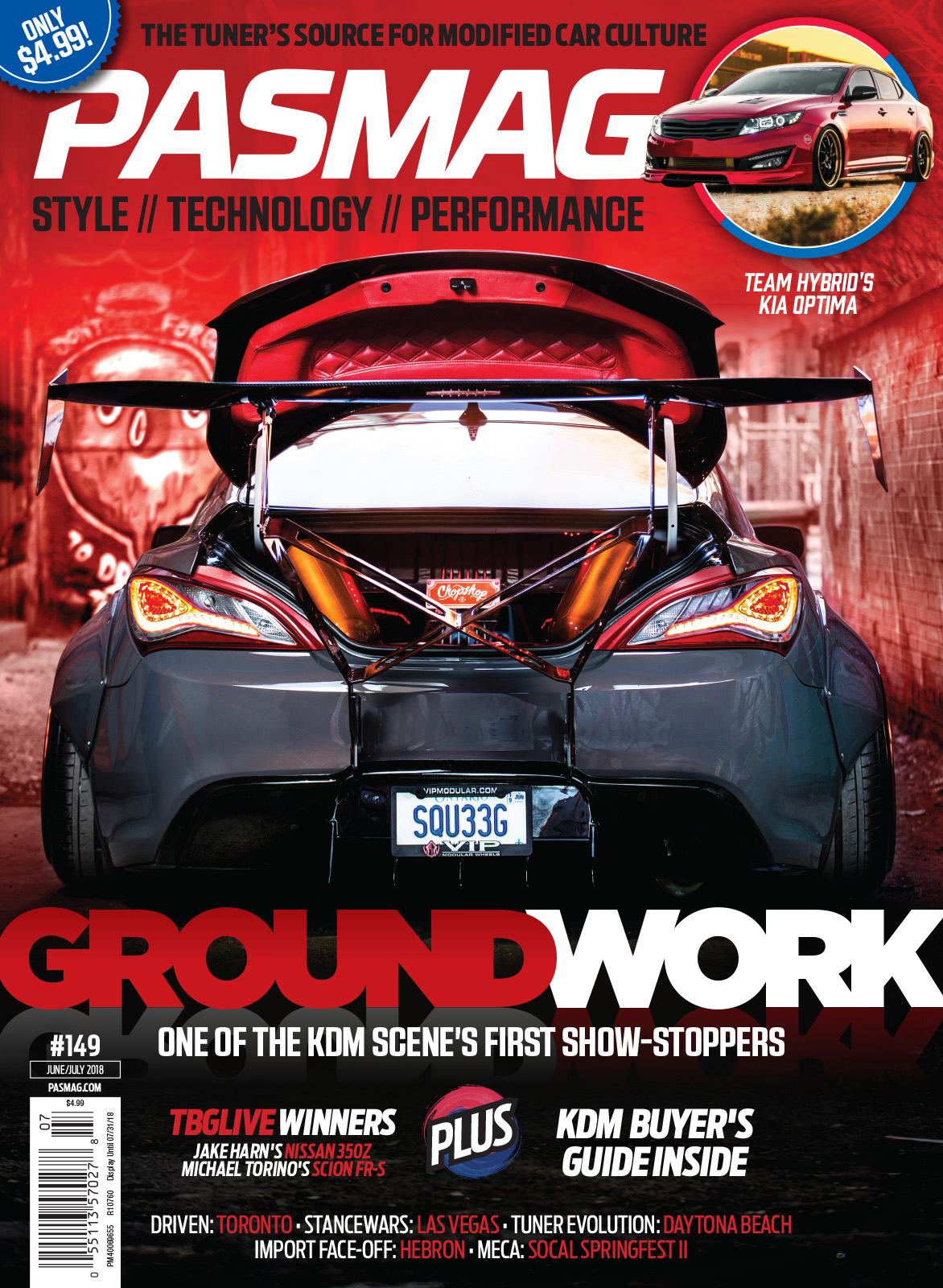 Mike Corrie's 2016 Hyundai Genesis is spotlghted in PASMAG #149.
CLICK HERE TO ORDER