Photography by Tarmac Functions.
---
William Chang is no stranger to building cars. Having spent a large portion of his life building JDM, Euro, and American cars, he decided that it was time to venture into something to represent the KDM scene.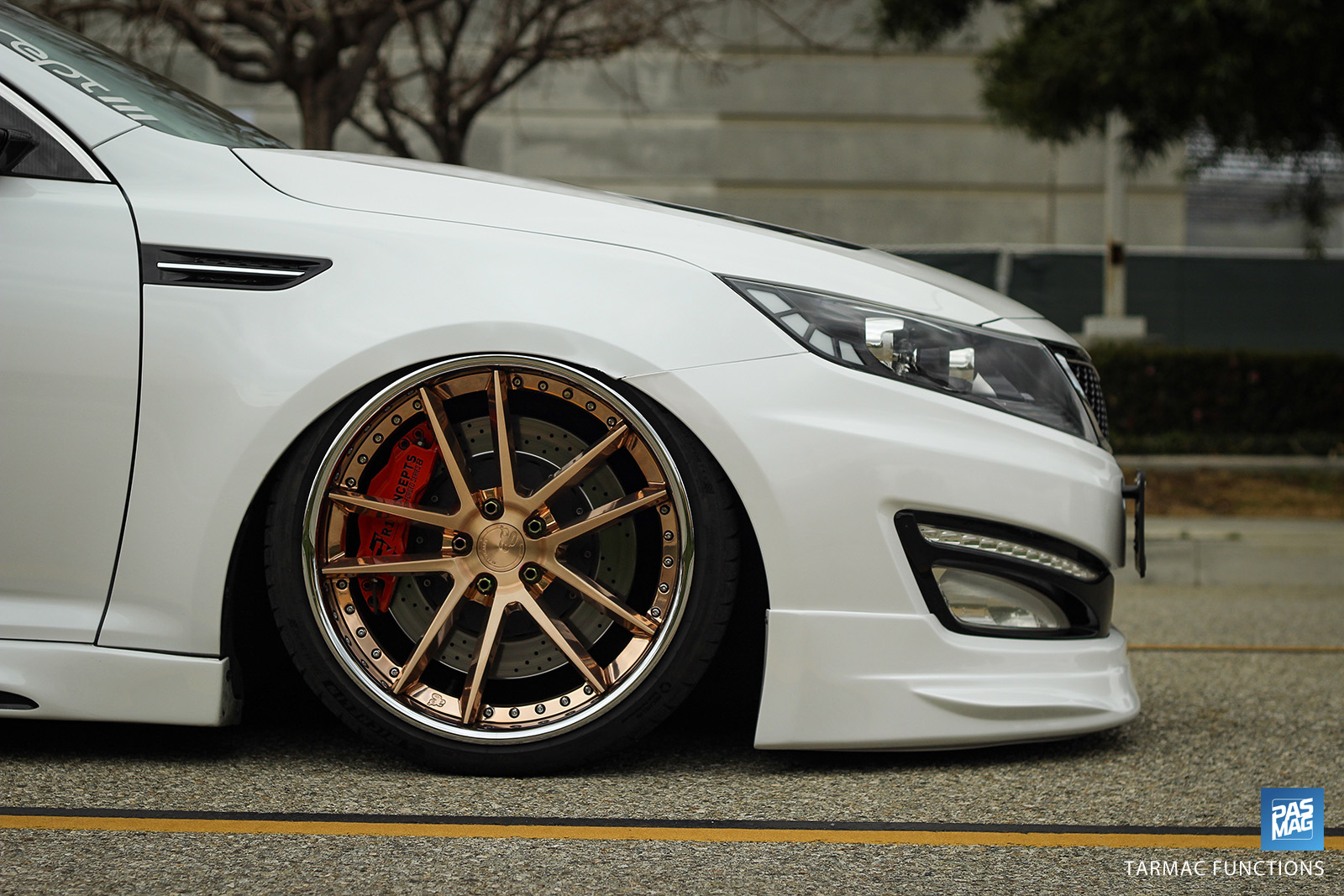 At his shop, Concept-3, they hadn't worked on any serious Kia aftermarket, as the aftermarket support was almost non-existent in 2012 when he first picked up his 2013 Kia Optima SX. This would be their first experiment on KDM modifications.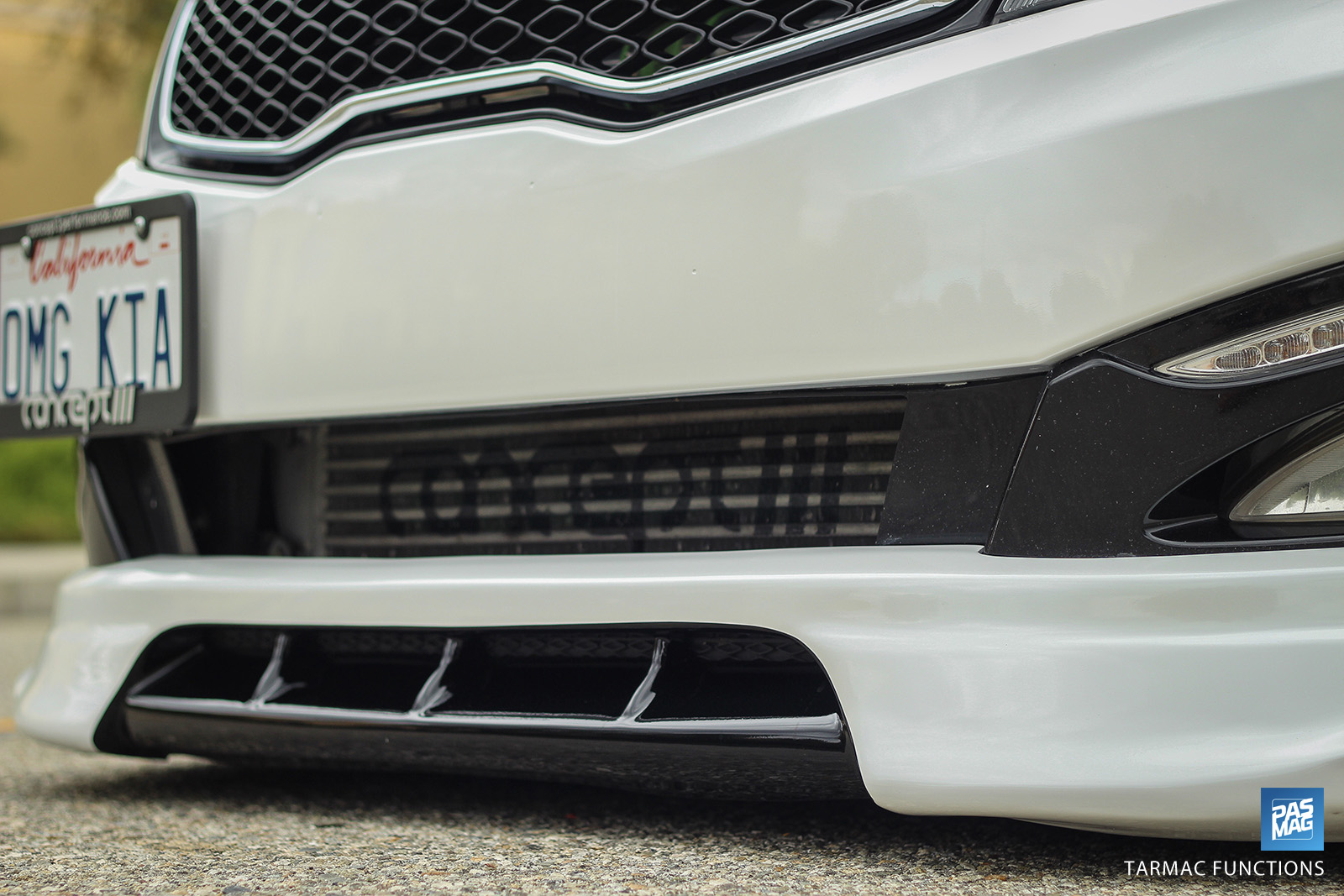 In its initial stages, as with most Korean car builds in and around that time, the biggest challenge was finding aftermarket parts to support the build in the United States.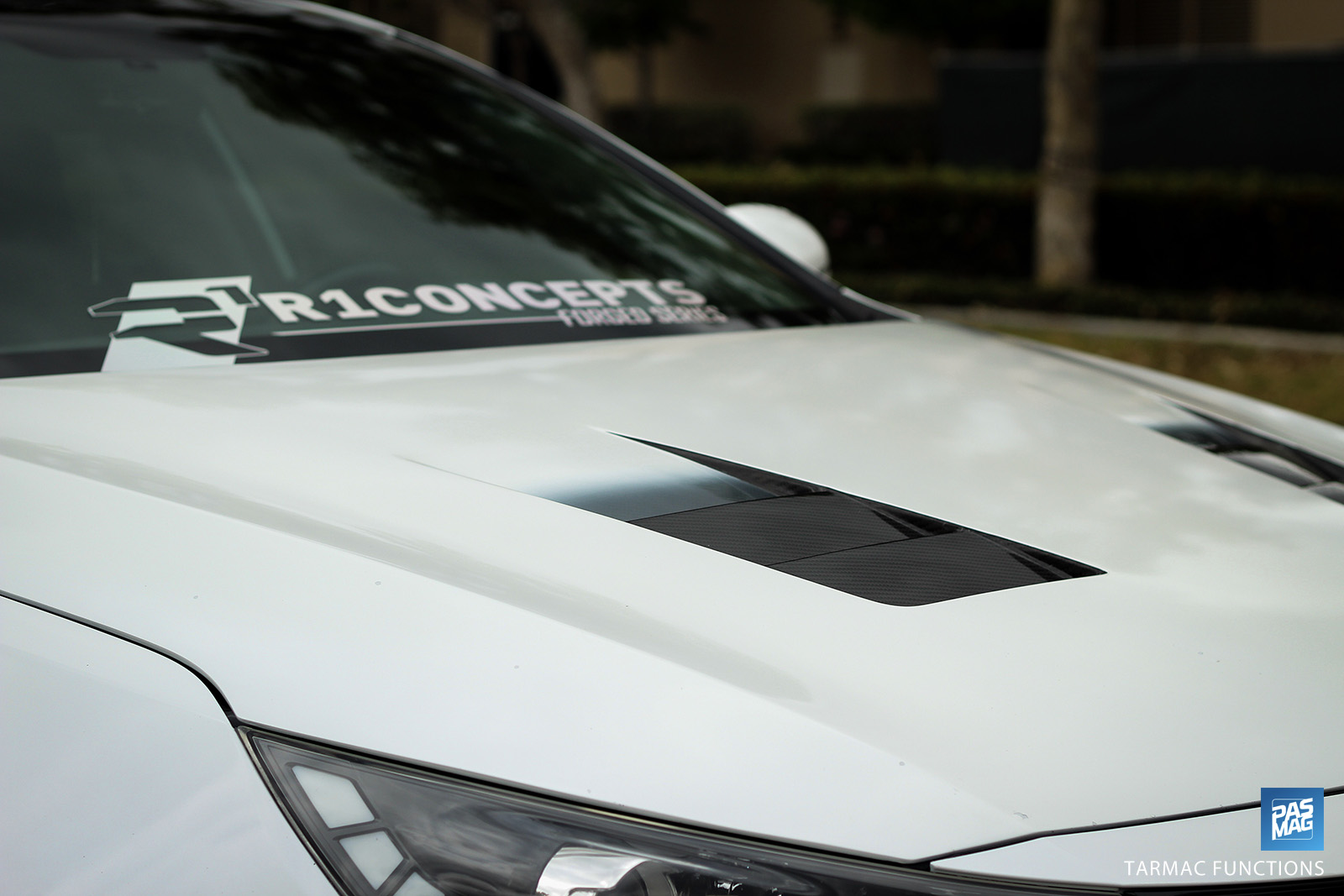 After getting some support from sponsors like R1 Concepts, the build began to pick up momentum.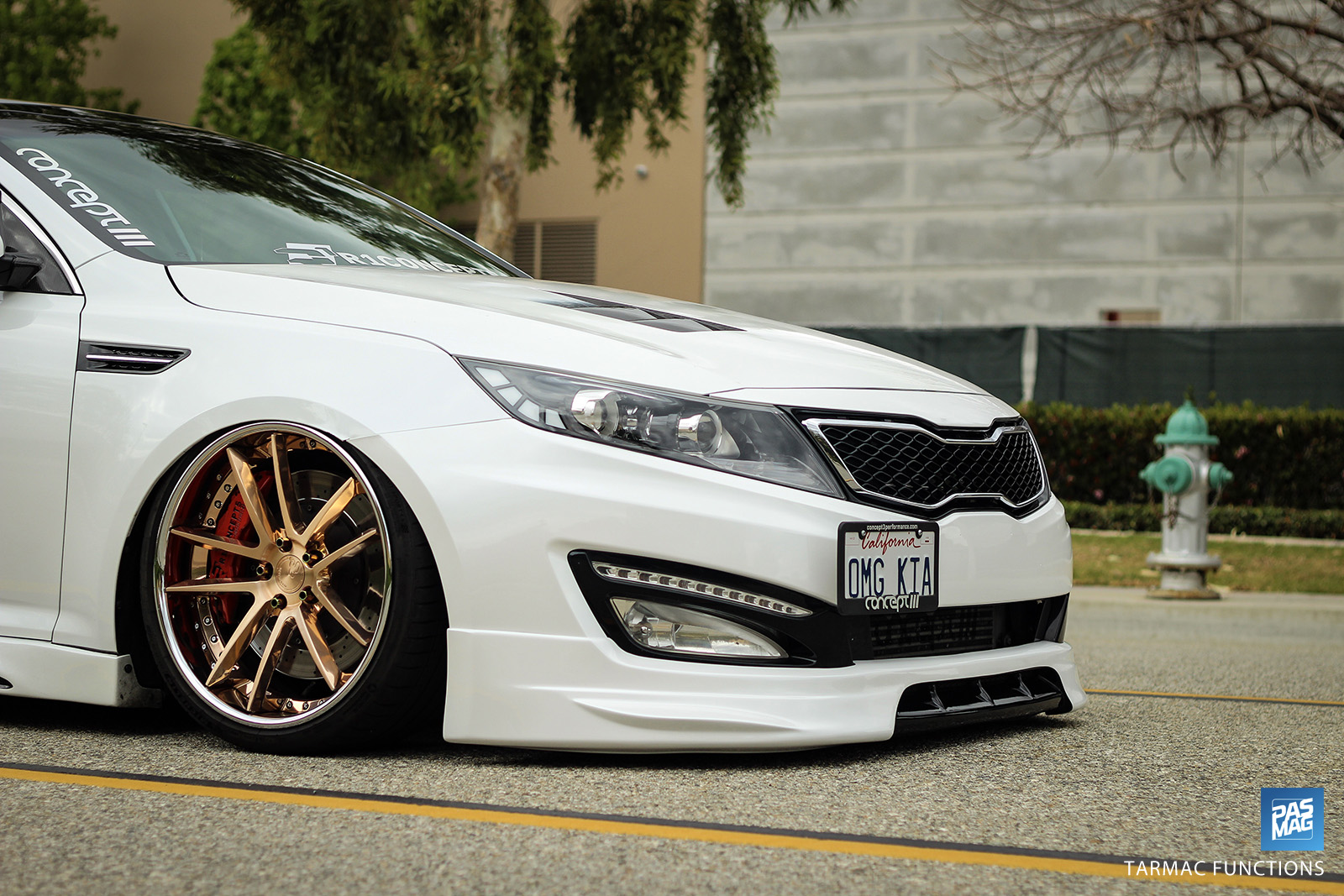 Anyone who immediately wrote them off as a joke for building a Hyundai would soon stop laughing as the KDM sedan went from your average commuter to a full blow daily driven show car.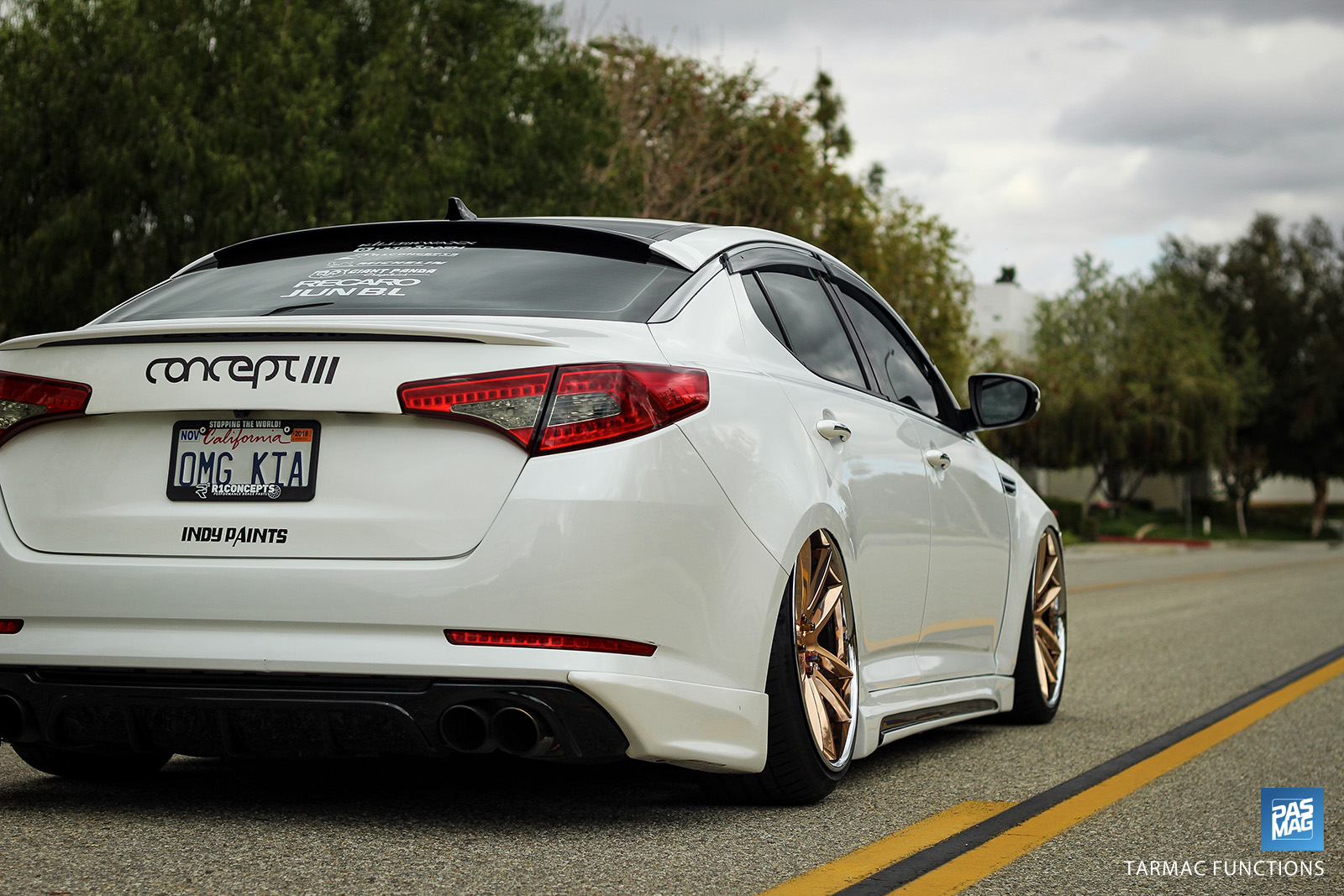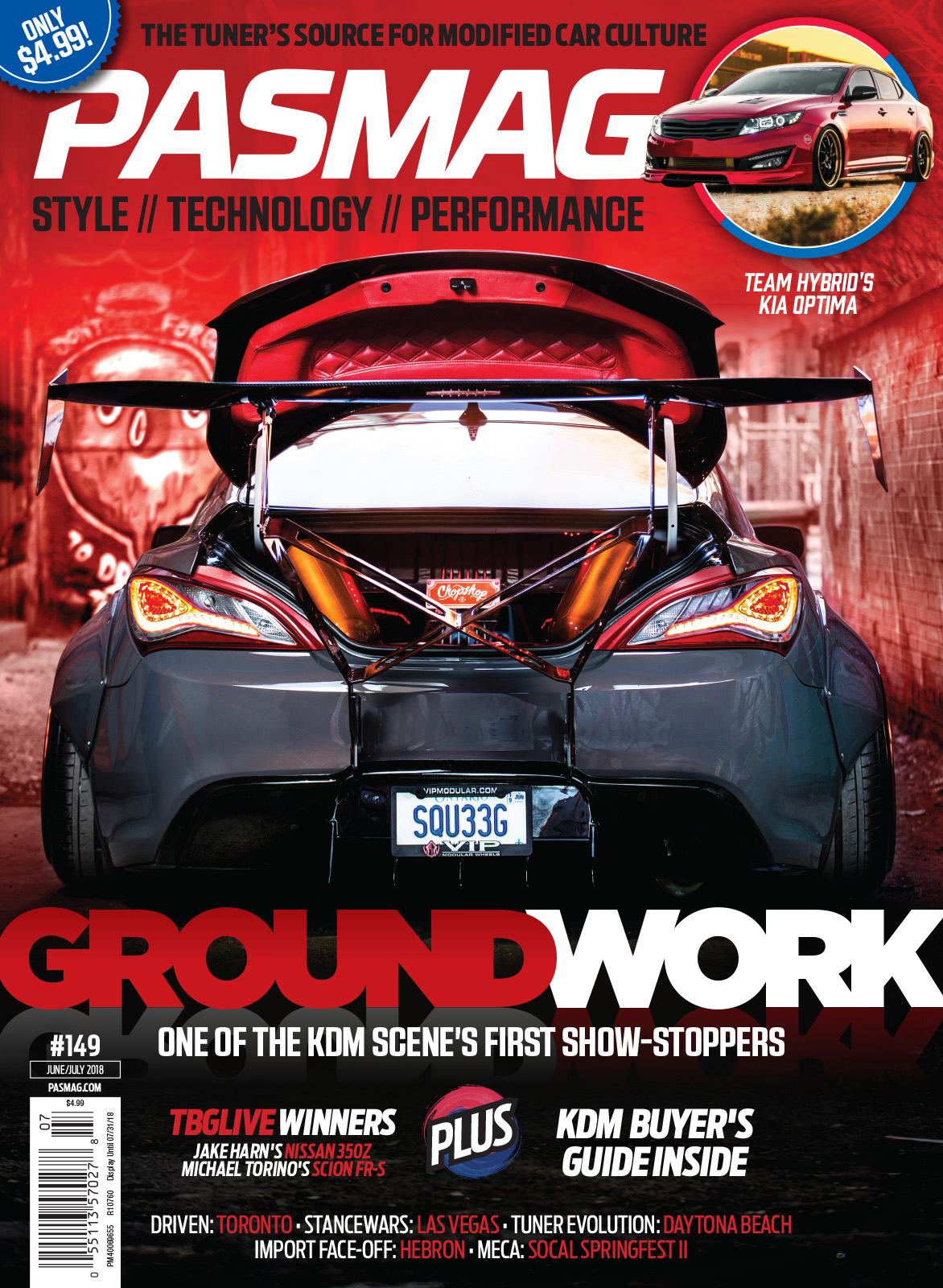 William Chang's Kia Optima is spotlighted in PASMAG #149.
CLICK HERE TO ORDER