Photography by Jose Garcia
---
Jose Garcia wanted to do something different after years of lightly modifying Honda Civics and a BMW 325i. He had always wanted a hatchback, and when he stumbled upon a 2016 Hyundai Veloster Turbo in a unique orange paint option, he knew this was the car for him.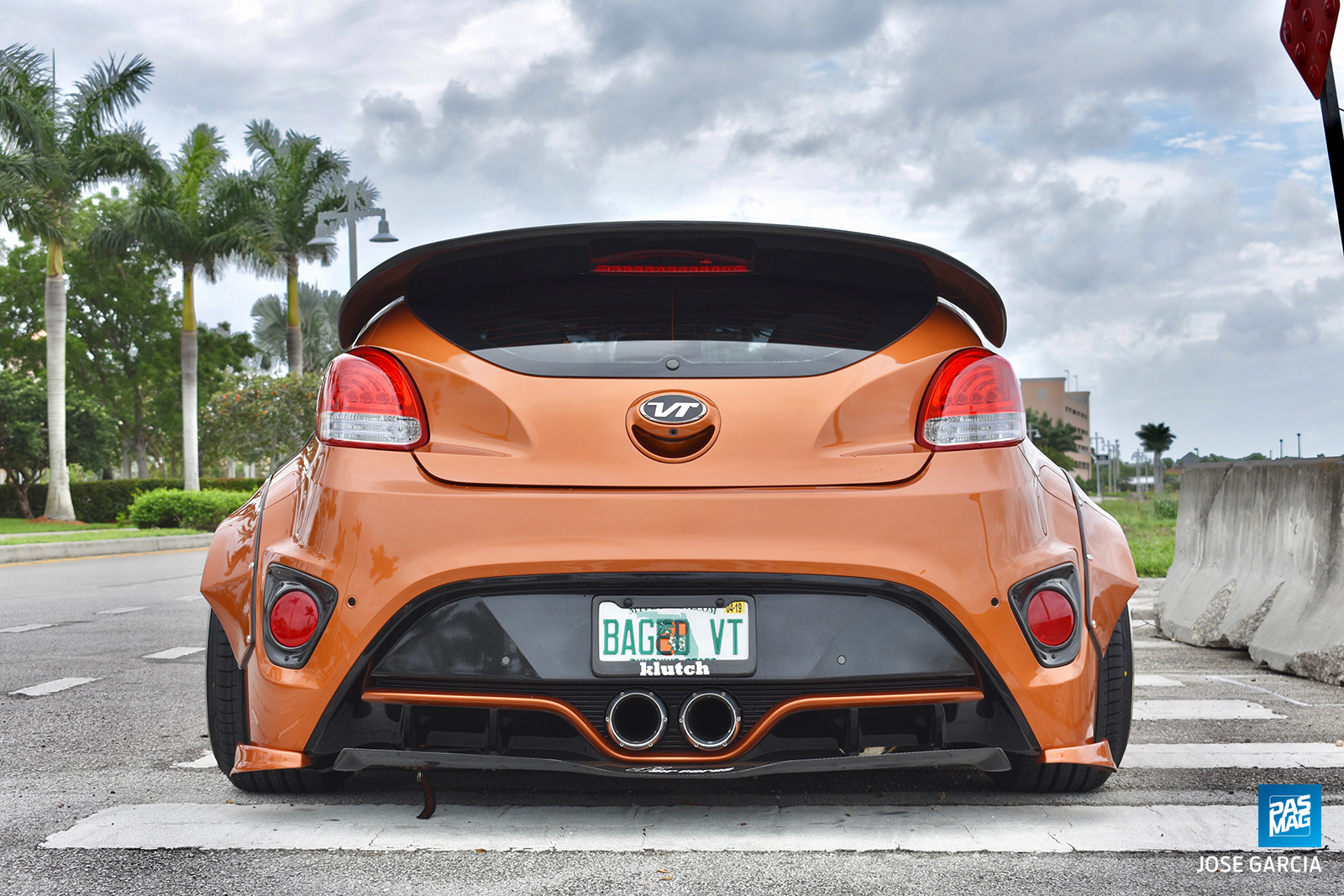 The turbocharged engine and manual 6-speed were just the icing on the cake! Garcia takes pride in doing modifications himself in the garage with a few friends, and says the messages from people who look up to his build and take inspiration from it for their own cars are one of his favorite things about building this car.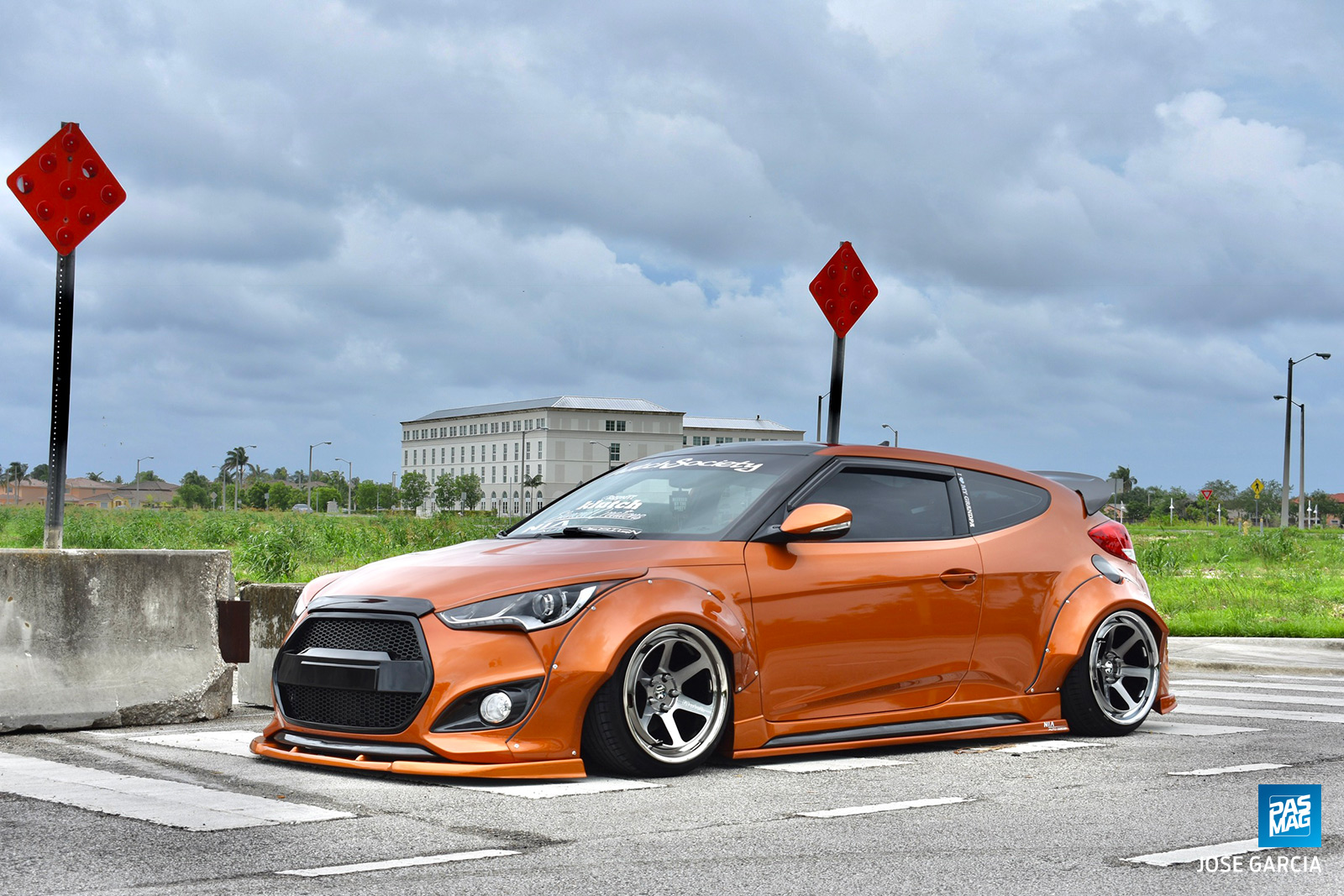 With original intentions to build a show-worthy Veloster Turbo, Klutch Wheels, NIA Auto Design, and SocalGarageWorks parts come together to make an aggressive and clean look, combining both function and form. With AirForce air suspension, the car sits just right at local shows.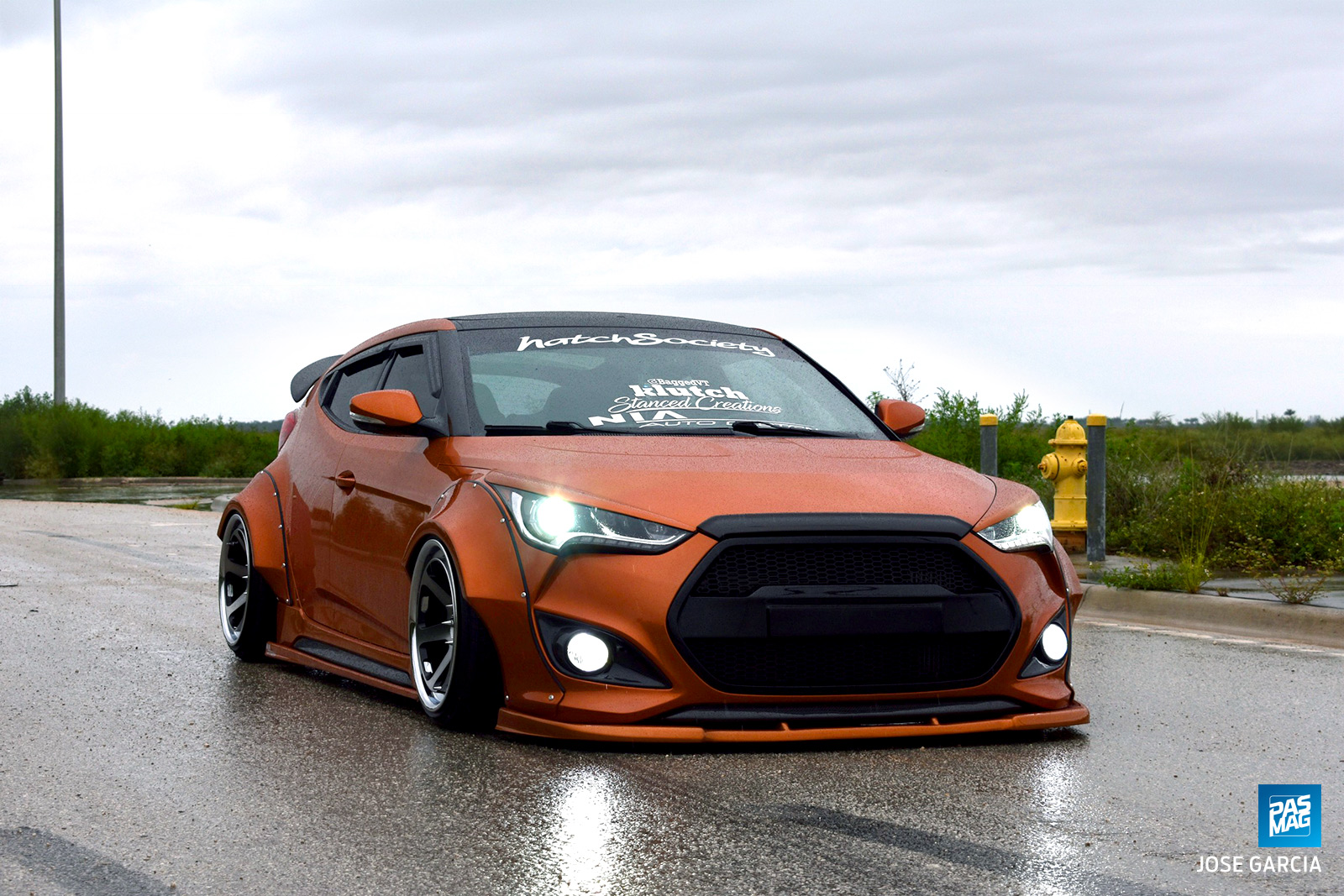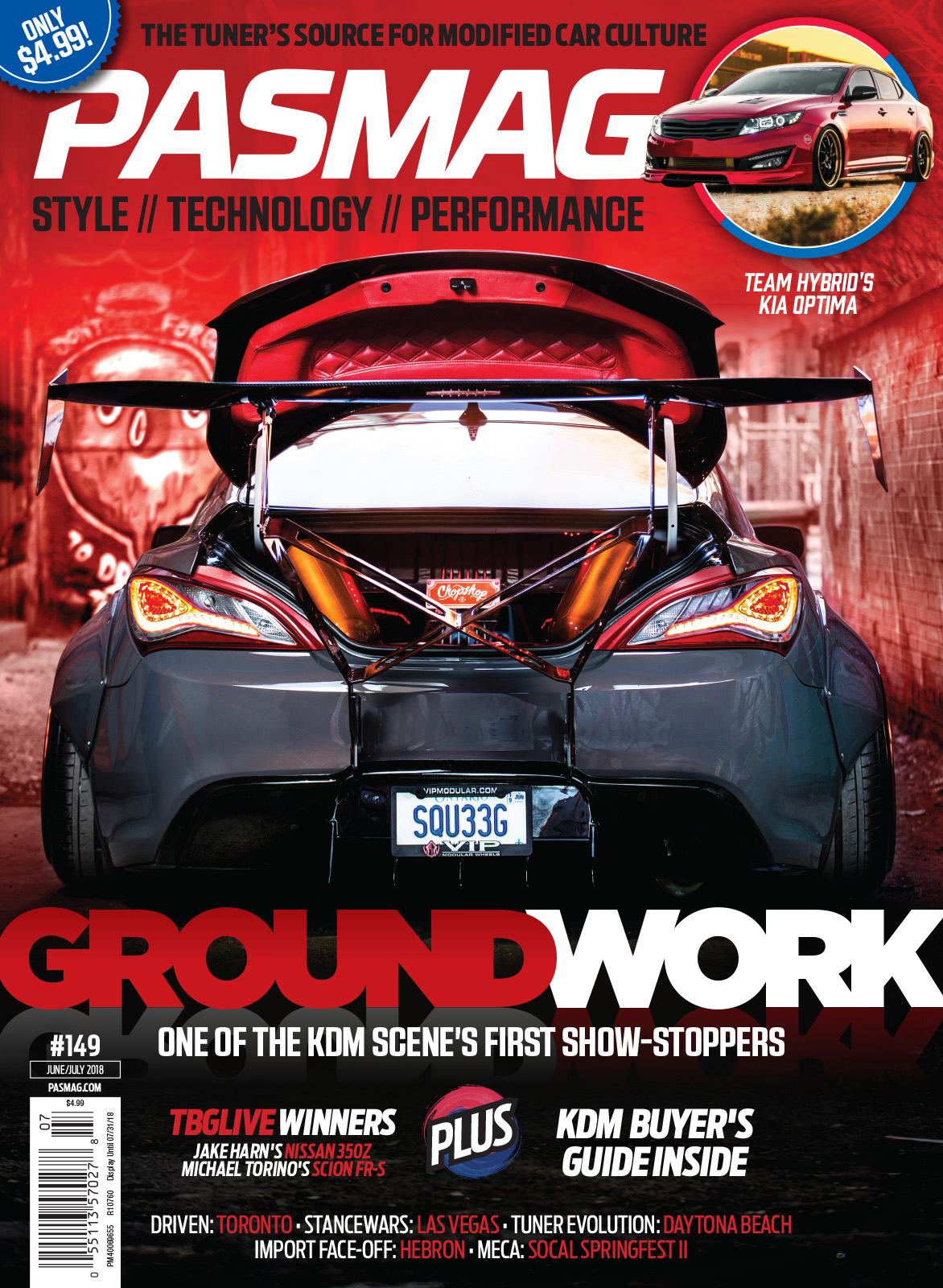 Jose Garcia's Veloster Turbo is spotlighted in PASMAG #149.
CLICK HERE TO ORDER