Photos by Ray Flores
---
Everyone goes through a fantasy-spec period for their build. Before you even pick the car up, you already have a rough idea of where you're going to go with it and how you'll go about doing that. Many times, the end product delivers slightly below your expectations, but that gives something to build towards. When Chris Garbacz finally got his hands on the SC300 he'd been holding out for, he proved to be the exception.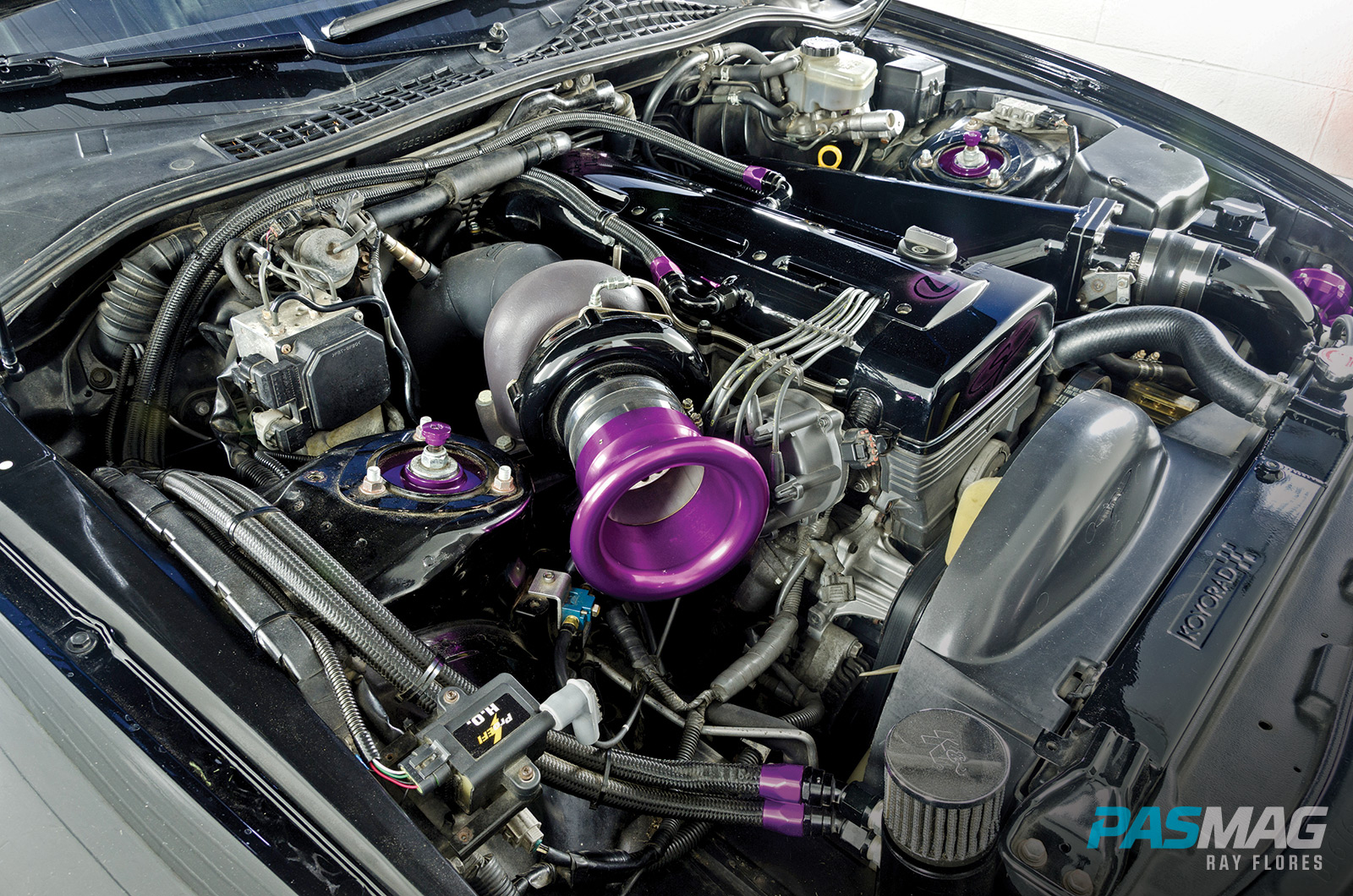 The SC300 houses a 2JZ-GE inline-six, which, if you didn't know already, is a potent tuning platform. Garbacz says that his original goal for the SC was a conservative 400 horsepower. That quickly changed.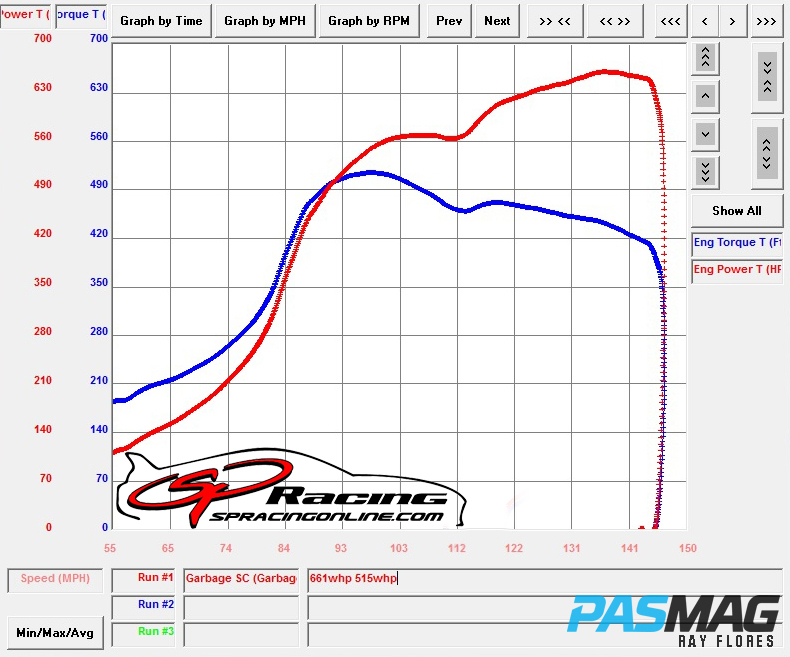 "The first time it went on the dyno, it made 502 horsepower at 20 psi," Garbacz recalls. "After that we said, 'Screw it, let's see what she can really do!'"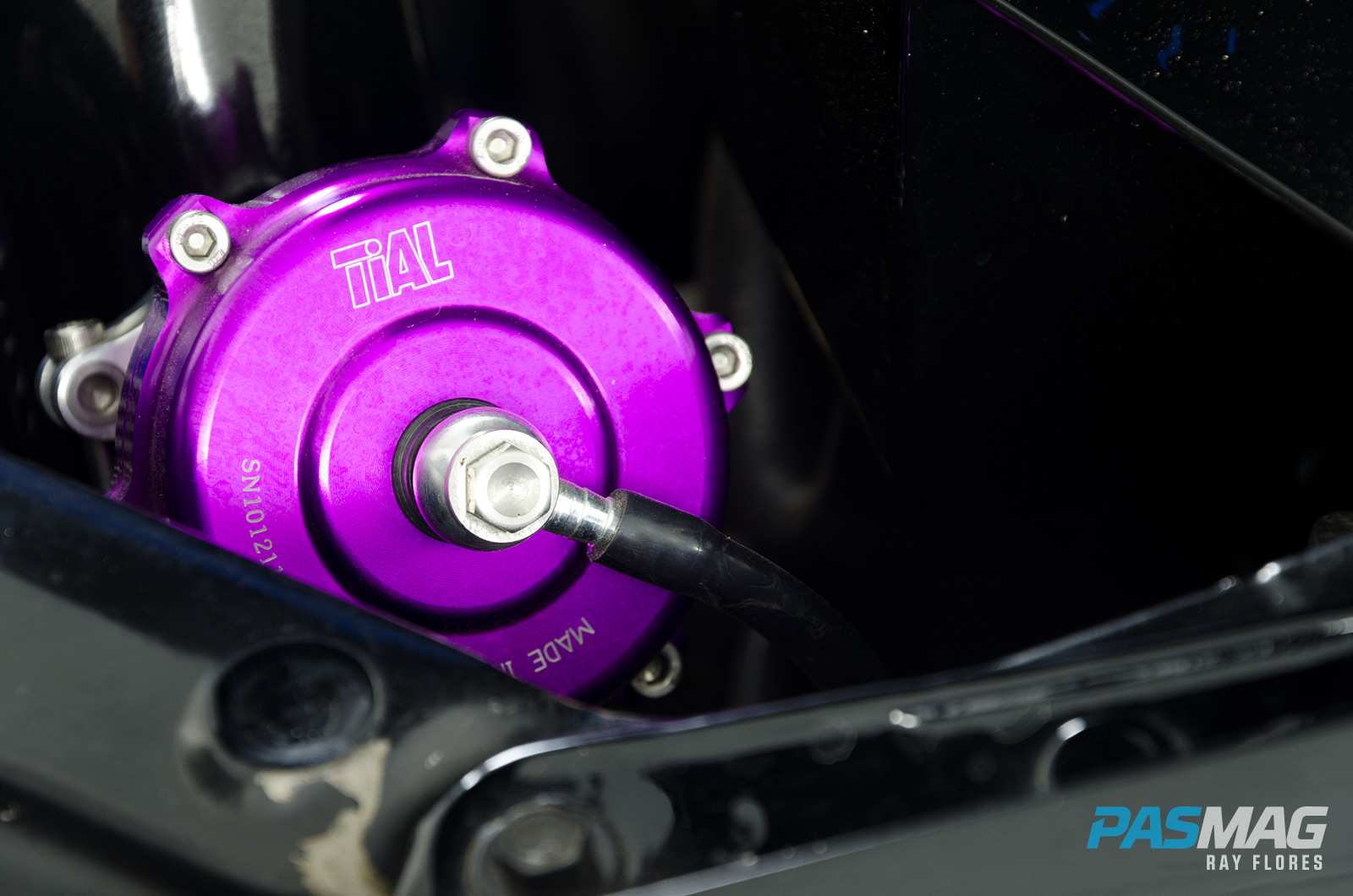 With some help from his buddies at Sound Performance, new life was breathed into the NA motor with some custom fabricated goodies, boosting by Precision Turbo, and a little support from a few choice Supra Turbo components. When the smoke cleared and the shop doors opened, the SC was throwing down 660 horsepower and 515 lb-ft of torque.
"I love the engine bay," says Garbacz. "Every time I open the hood, I can't believe that it's my car."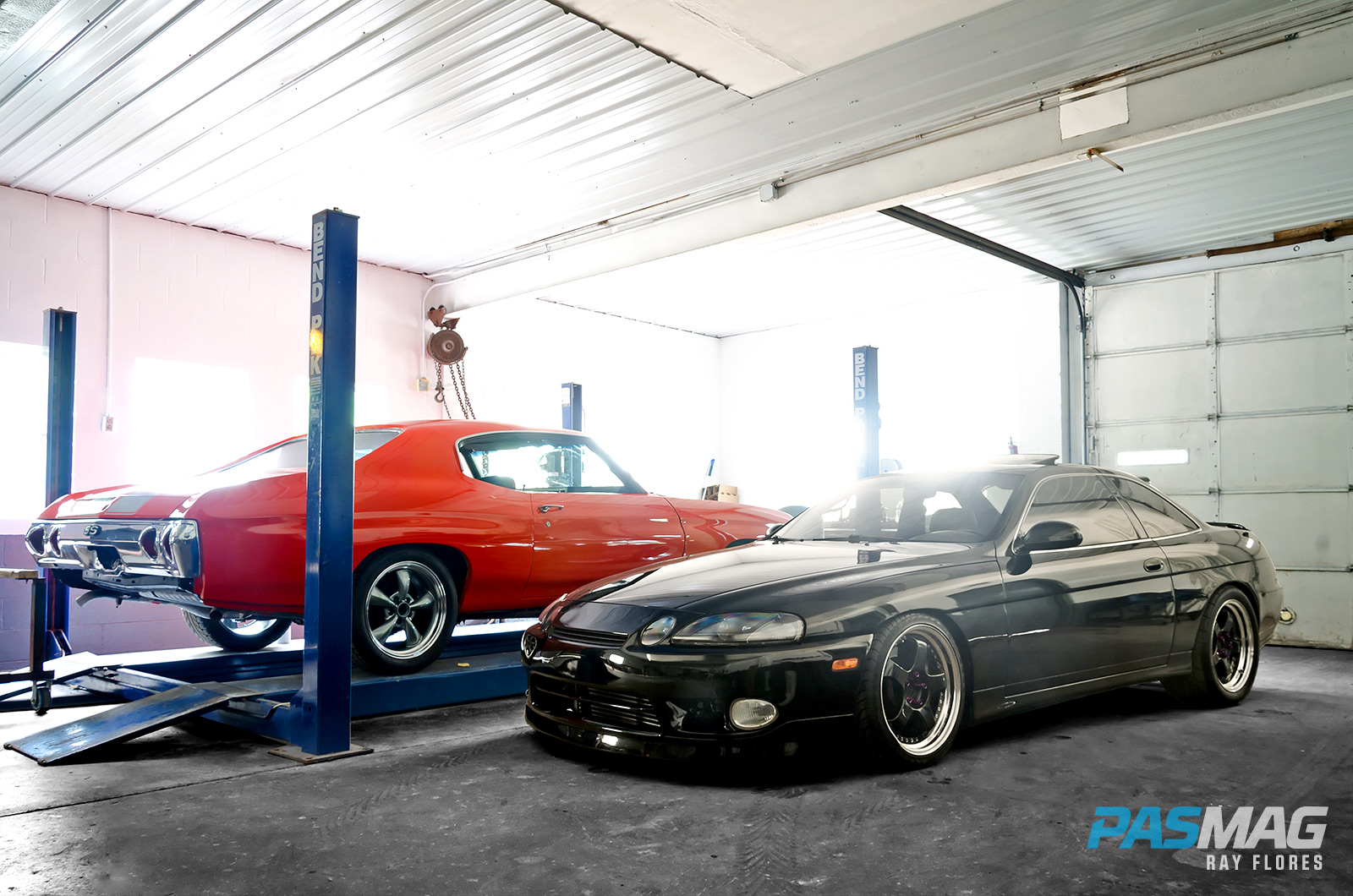 This SC isn't all function with no form though. Garbacz has made some simple changes that really bring the out the showstopper in his Lexus. A Shine Auto front bumper and custom headlights round out the front end. A custom midnight purple paint looks almost black, but is a treat to the eyes once it hits some light. Toyota Soarer sidemarkers were also sourced, because everyone needs a little JDM.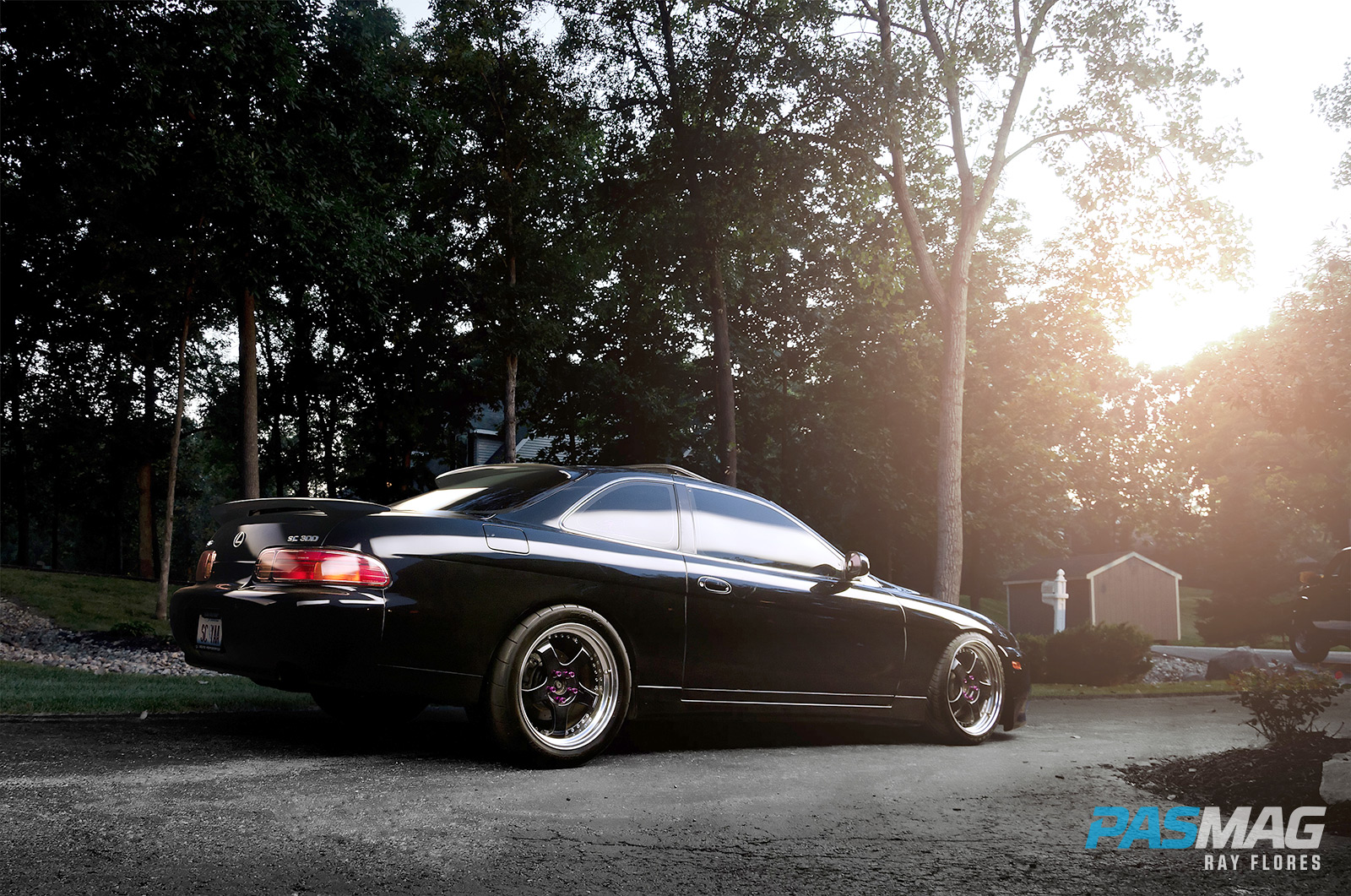 Lowered tastefully on CX Racing coilovers, the SC squats over a set of 18-inch SSR SP1 wheels and Toyo tires all around. Past the gloss black wheel faces, Wilwood four-piston calipers peek out up front.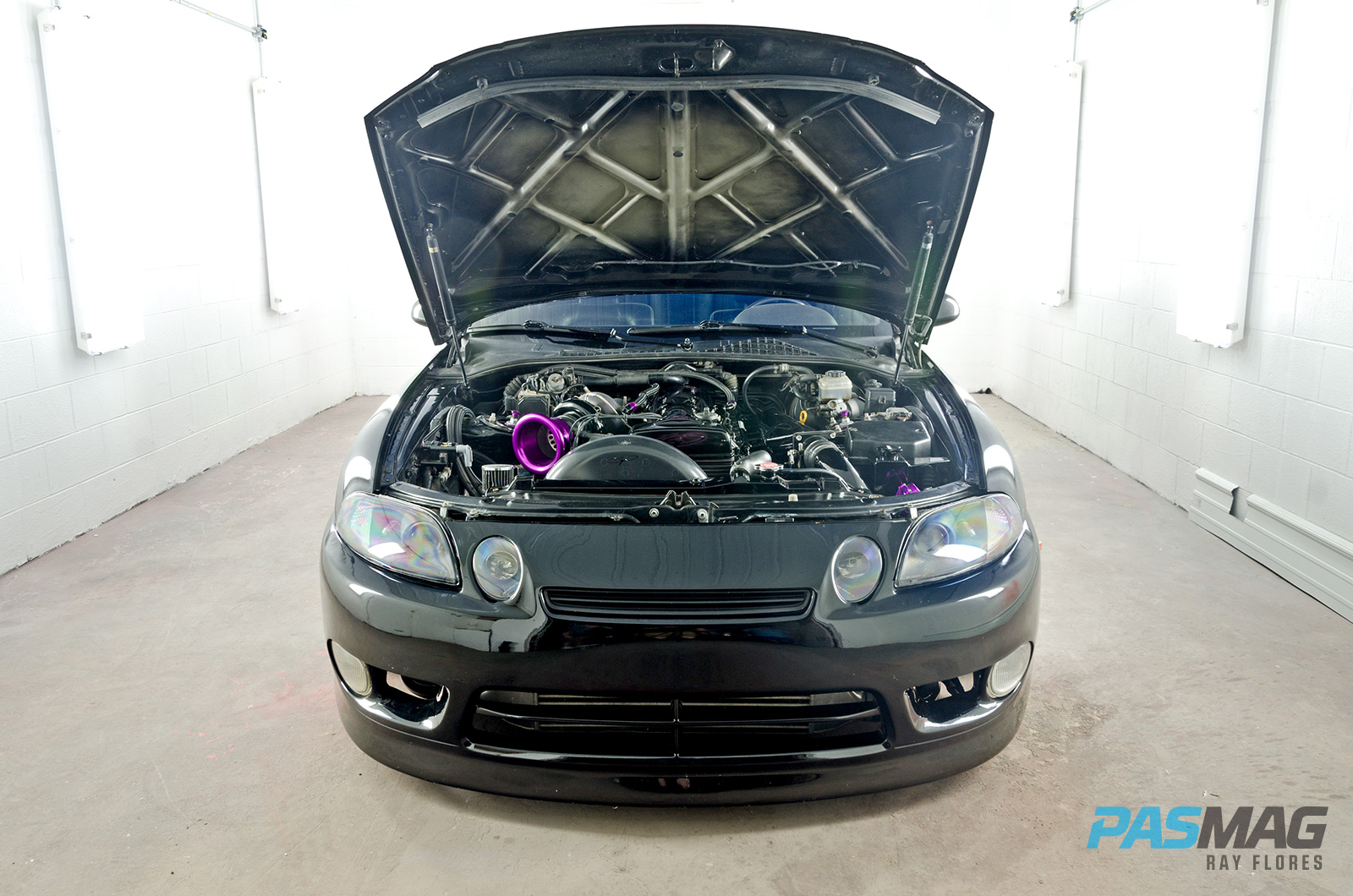 Garbacz set out to make a tastefully quick build, which soon became a road rocket. He had his doubters, but never strayed from his goal. Garbacz actually has some choice words, for one of his doubters in specific.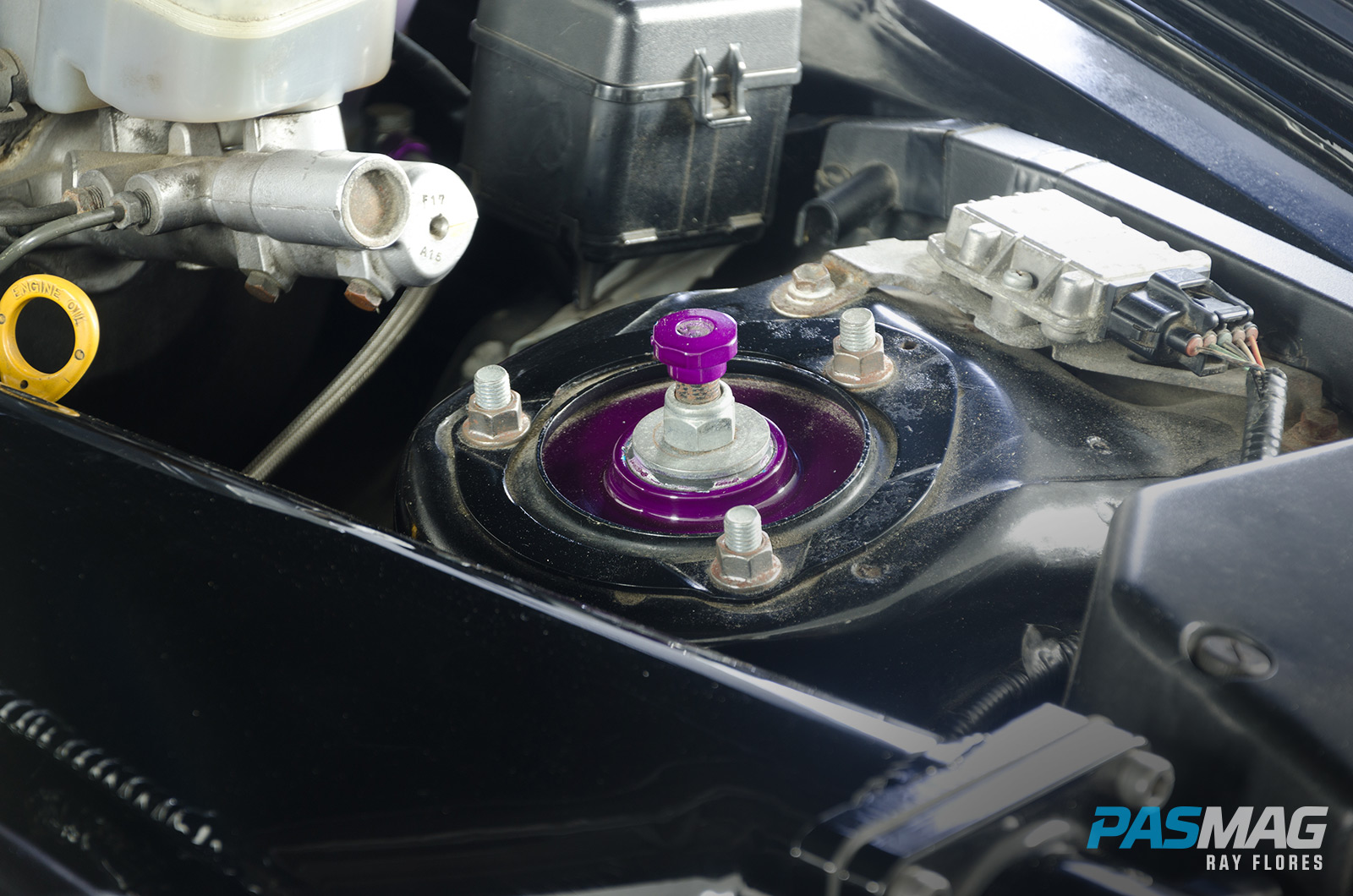 "The day I bought the car, the first place I went was Sound Performance to show my good friend Reid Dawson," laughs Garbacz. "He came out, took one walk around it, looked at me and said, 'You're never going to do anything with that.' I laughed and said, 'One day, you will eat those words.' After four years it's finally ready and I hope you're hungry, Reid, because I win!"
ESSENTIALS

Tuner Battlegrounds Live Event: TIC Car Show - Skokie, IL - June 29, 2014
Vehicle: 1997 Lexus SC300
Owner: Chris Garbacz
Location: Grayslake, IL, USA
Engine: Toyota 2JZ-GE 3.0L Inline-6
Horsepower: 661 hp
Torque: 515 lb-ft
Chris Garbacz's 1997 Lexus SC300 is featured in PAS Dec/Jan 2015 issue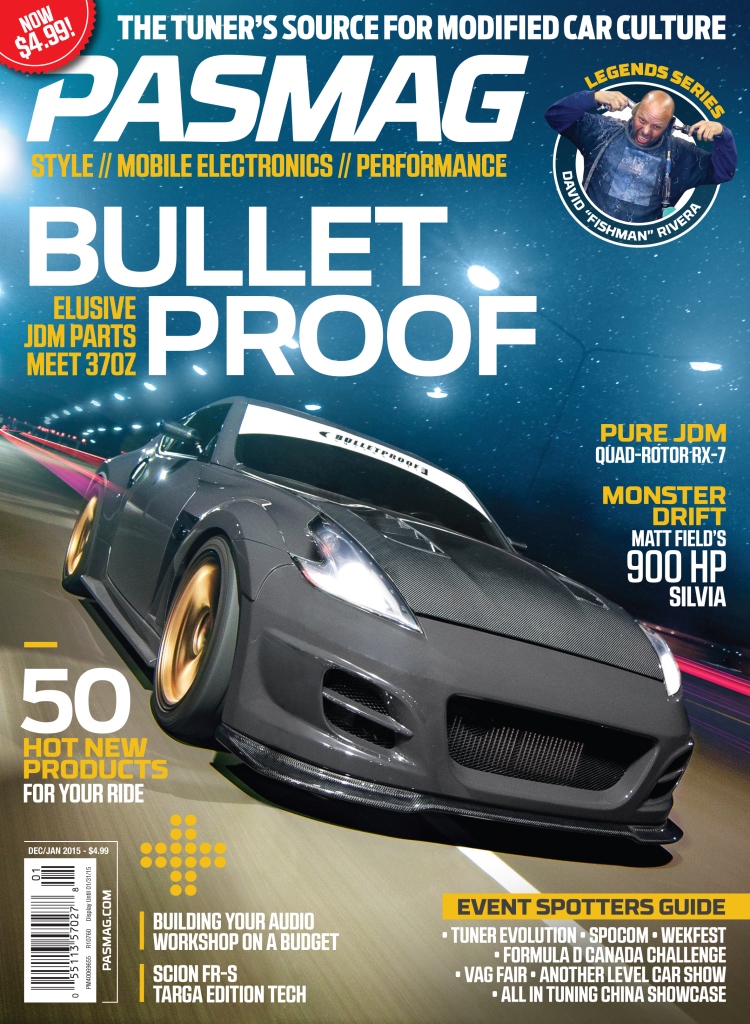 ENGINE MODIFICATIONS

Precision Turbo (6265 turbocharger, 1,200 cc injectors)

GReddy three row intercooler

TiAL (blow-off valve, wastegate)

K&N air filter

Sound Performance (race intake manifold, fuel rail)

Walbro 400 LPH fuel pump

Titan Motorsports camshafts

ProEFI engine management


NGK-R spark plugs



Toyota Supra twin-turbo head gasket


ARP head studs
EXHAUST SYSTEM

Sound Performance (header, 4-inch down-pipe)
DRIVETRAIN

Clutch Masters (twin-disc race clutch, flywheel)


Driveshaft Shop driveshaft
CHASSIS / SUSPENSION

WHEELS / TIRES / BRAKES

SSR SP1 wheels – 18x9 (f), 18x10.5 (r)

Toyo tires – T1 245/35 R18 (f), TQ 315/35 R18 (r))


Wilwood 4-piston front calipers



12-inch drilled front rotors

10-inch drilled rear rotors


Stainless steel braided lines
EXTERIOR

Shine Auto front bumper

Custom headlights


Toyota Soarer JDM side markers



Custom purple paint


Bodywork by Mike Sorek at Dark Alley Designs
INTERIOR

Toyota (TRD shift knob, IS300 steering wheel)

ProEFI CAN display gauge


Carbon fiber vinyl wrapped dash pieces
SPONSORS