Some of you may recognize the name Miro Pavletic from last year's "Cult Classics" issue. He's the mad genius who saw a 1970 Camaro Z28 and thought, "This car needs to sit millimeters from the ground and boast 800+ horsepower." The result was one of the most draw-dropping and controversial Camaro builds ever. Thankfully for us, he isn't done kicking up industry dust, and he's got another surprise in store.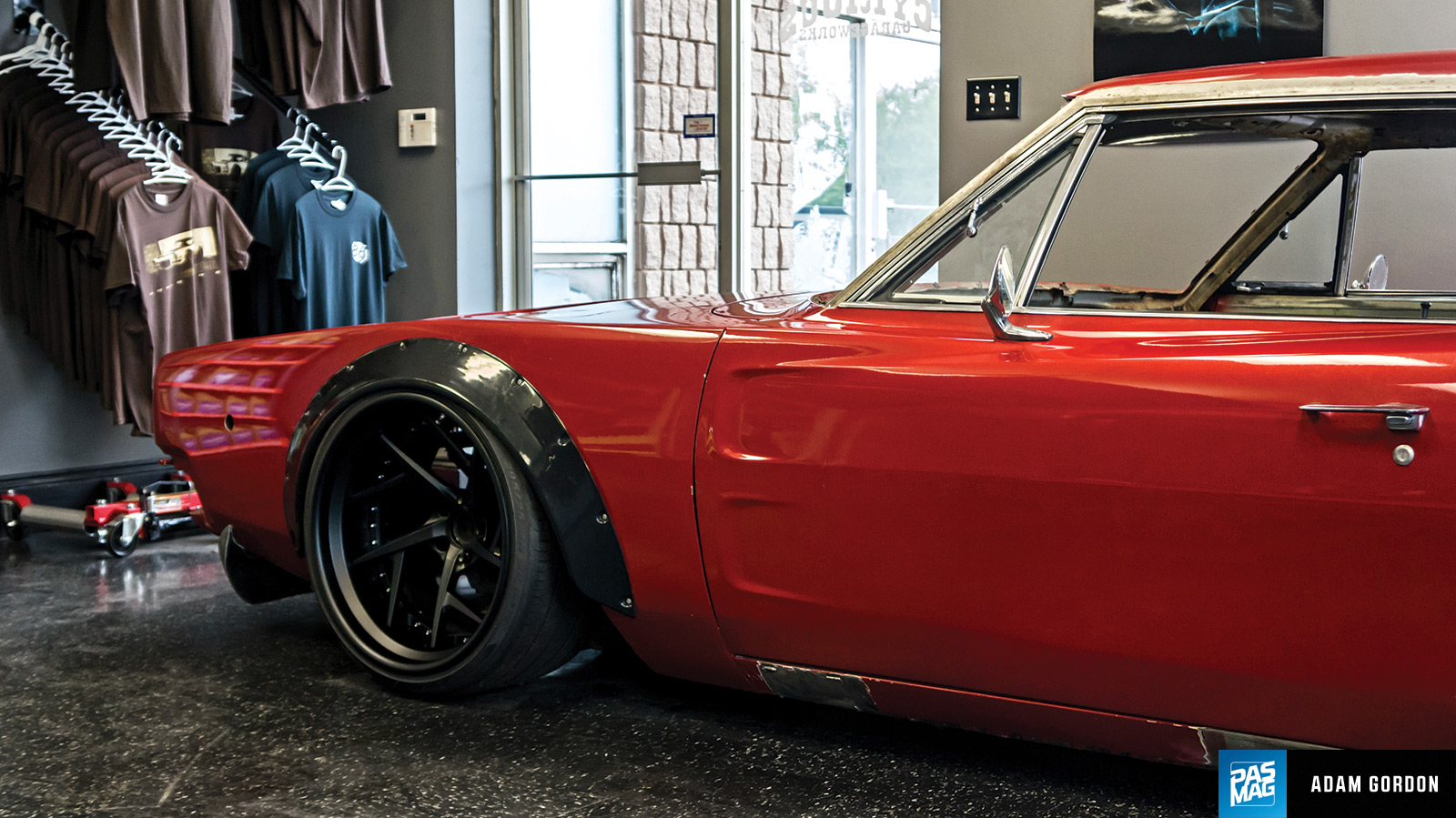 In the showroom of Cyrious Garage, the same shop that handled the majority of the Camaro work, sits a 1968 Dodge Charger that has been under construction. Already chopped and dropped, the Charger sits on a beefy set of RSV Forged wheels just like the Camaro did.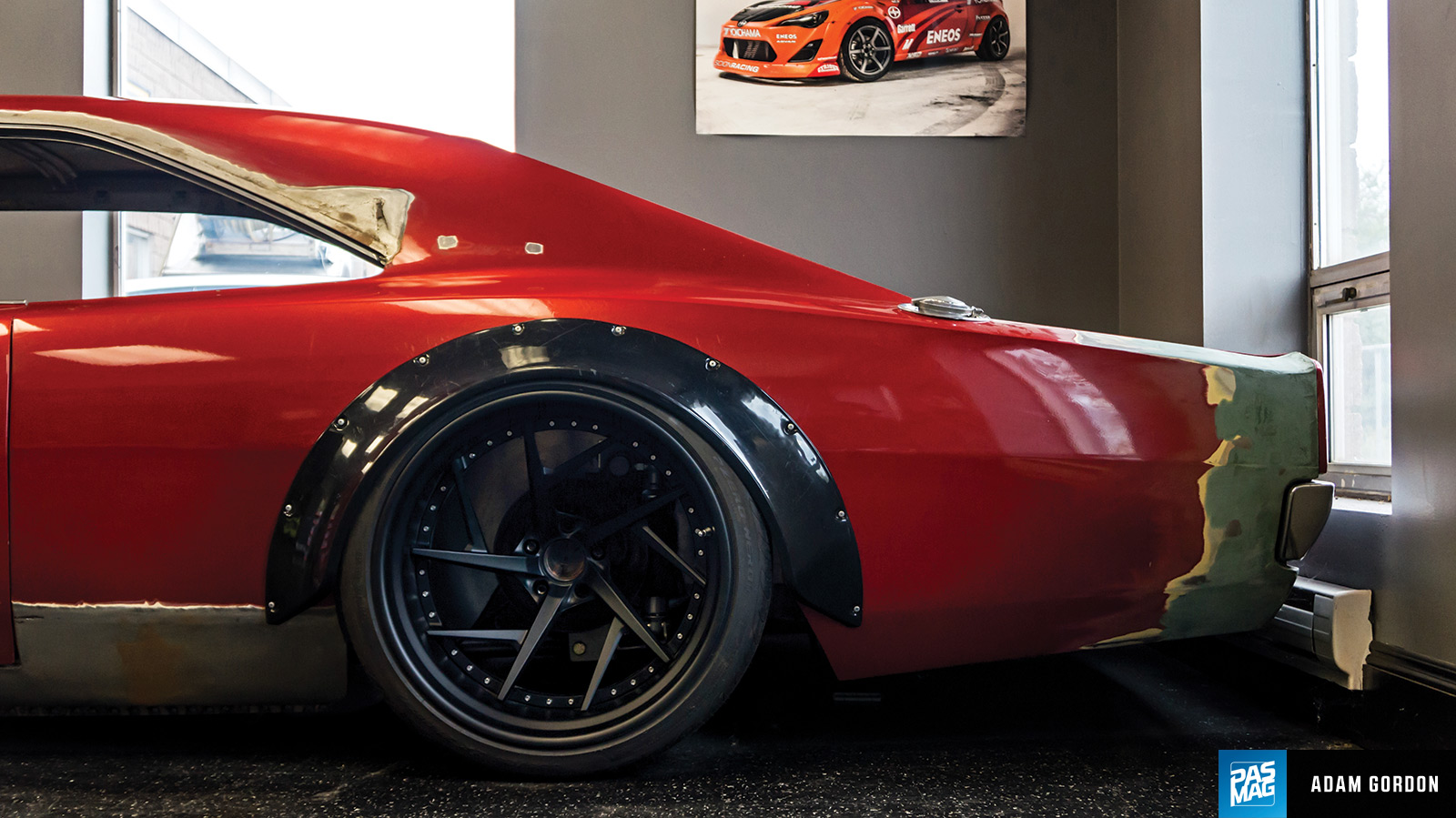 Measuring 20 inches in the front and 21 inches in the rear, the staggered wheels are just barely tucked beneath some prototype fender flares.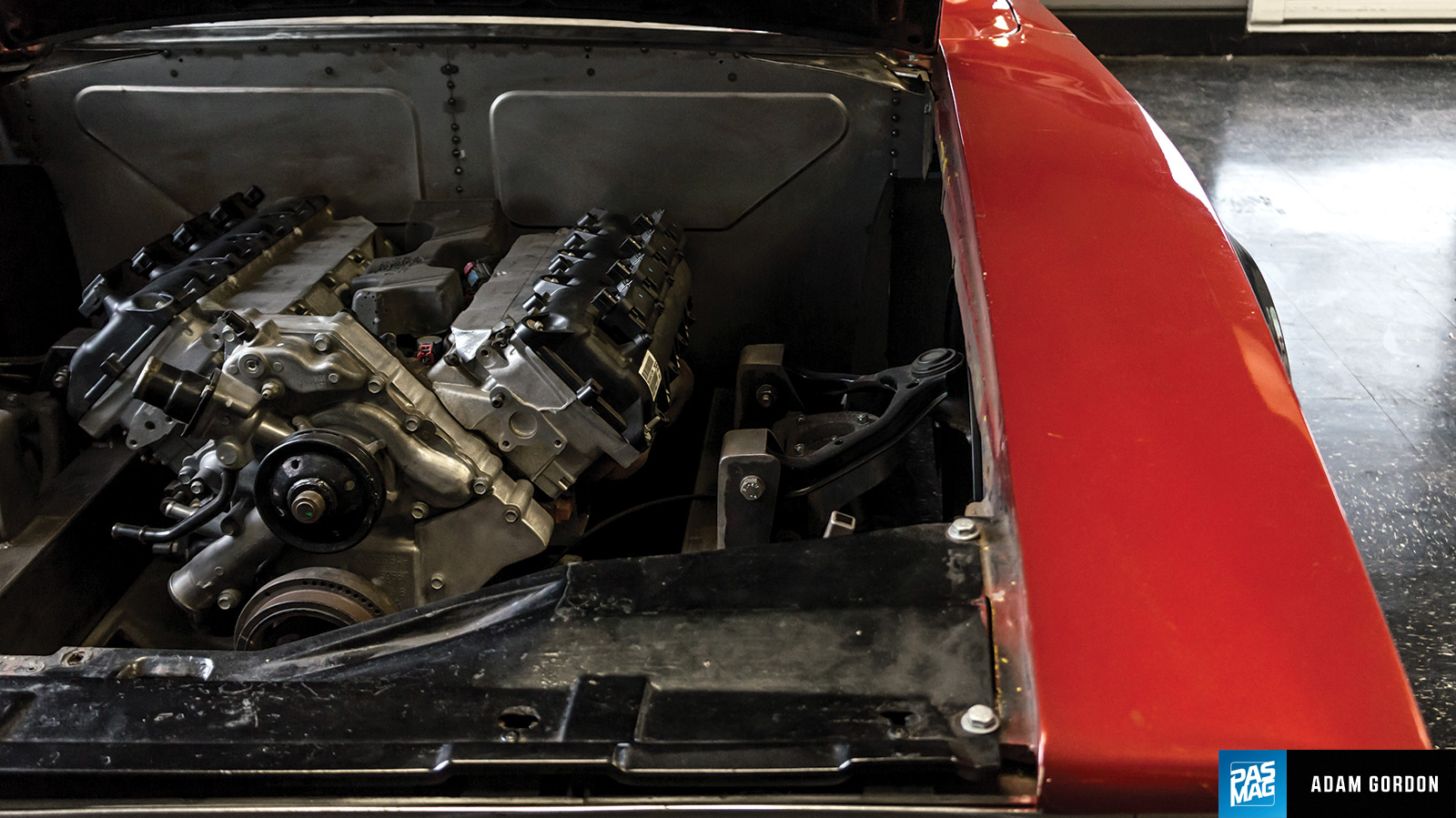 We've been asked to keep the details of this build sparce, but we can tell you that the '68 Charger will be powered by a single turbo SRT 61 HEMI engine, and shifts will be handled by a Tremec 6-speed, presumably built for high power demands. If it's anything like Pavletic's Camaro, we expect it to turn heads and raise hell.