Photography by Vlad Shurigin
---
Purists, make sure you're sitting down and you've got Aspirin on you for this one. Let us introduce you to Kyle Scaife, the fabricator from Ontario, Canada, who may or may not have already made you angry on the internet. The monster Mustang you see here is a joint venture between Scaife and his father, and is the unholy union between a '67 Mustang and C5 Corvette.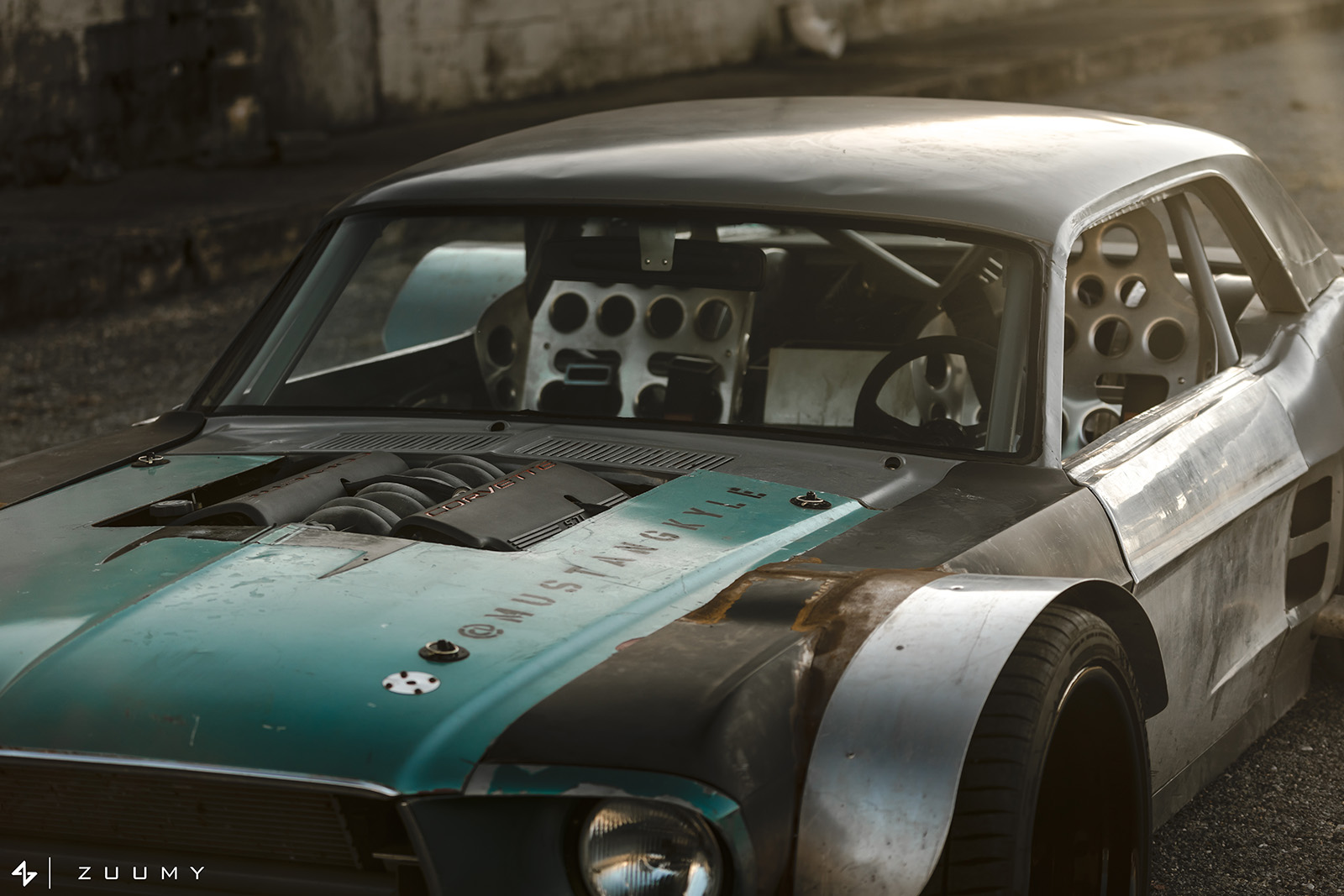 You may be looking at the 'Stang here and wondering where the Corvette is. It's just a chopped and dropped '67 with a crazy aggressive widebody, right? There's a lot more going on under the skin, it turns out.
First of all, the amount of actual Mustang left is miniscule – pretty much just a few body panels, like the roof, front bumper, and quarter panels. Other than that, there's a lot of custom bodywork going on, with all the added lines, vents, and jutting over-fenders.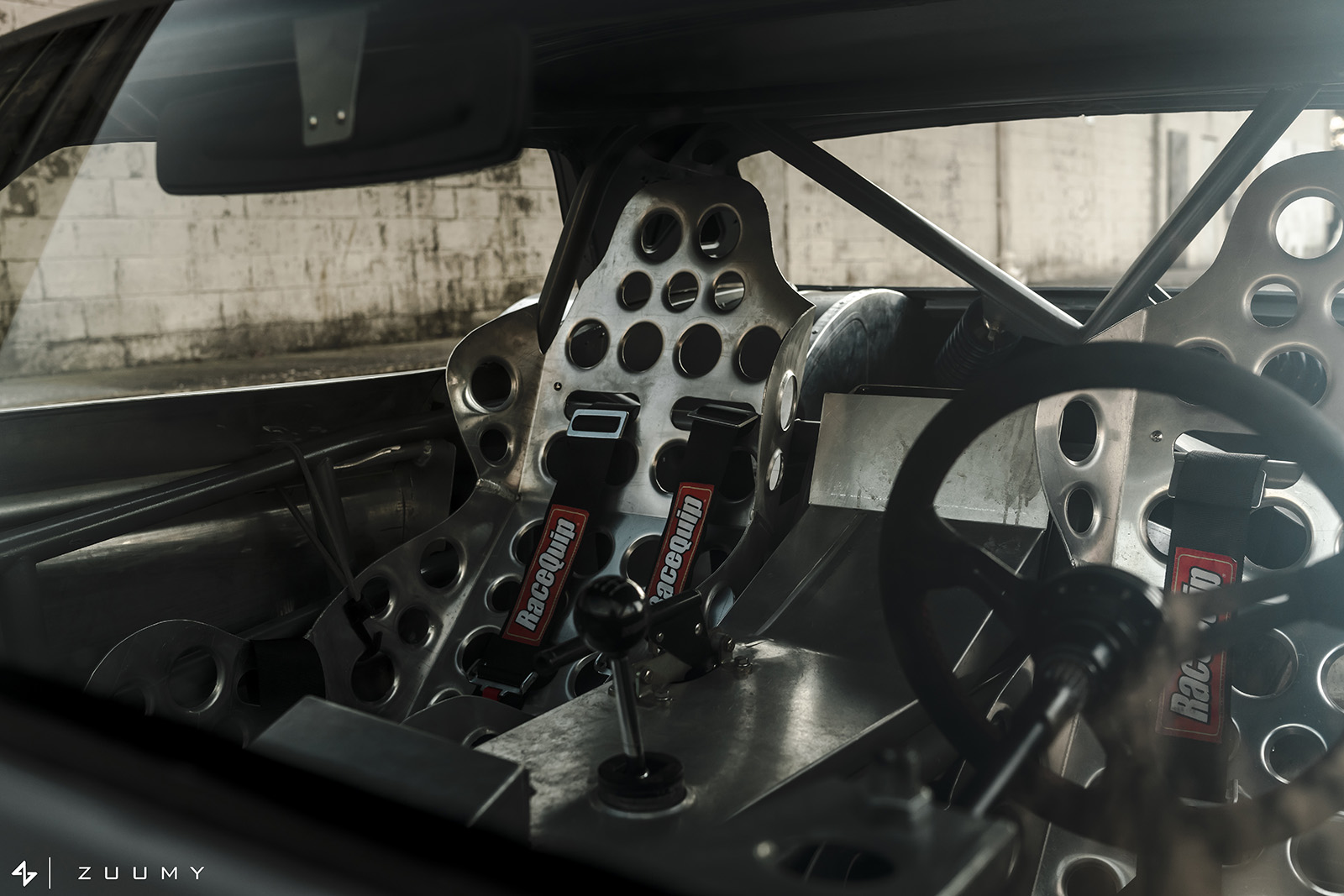 These panels sit on top of a custom tube chassis, designed and built by Scaife.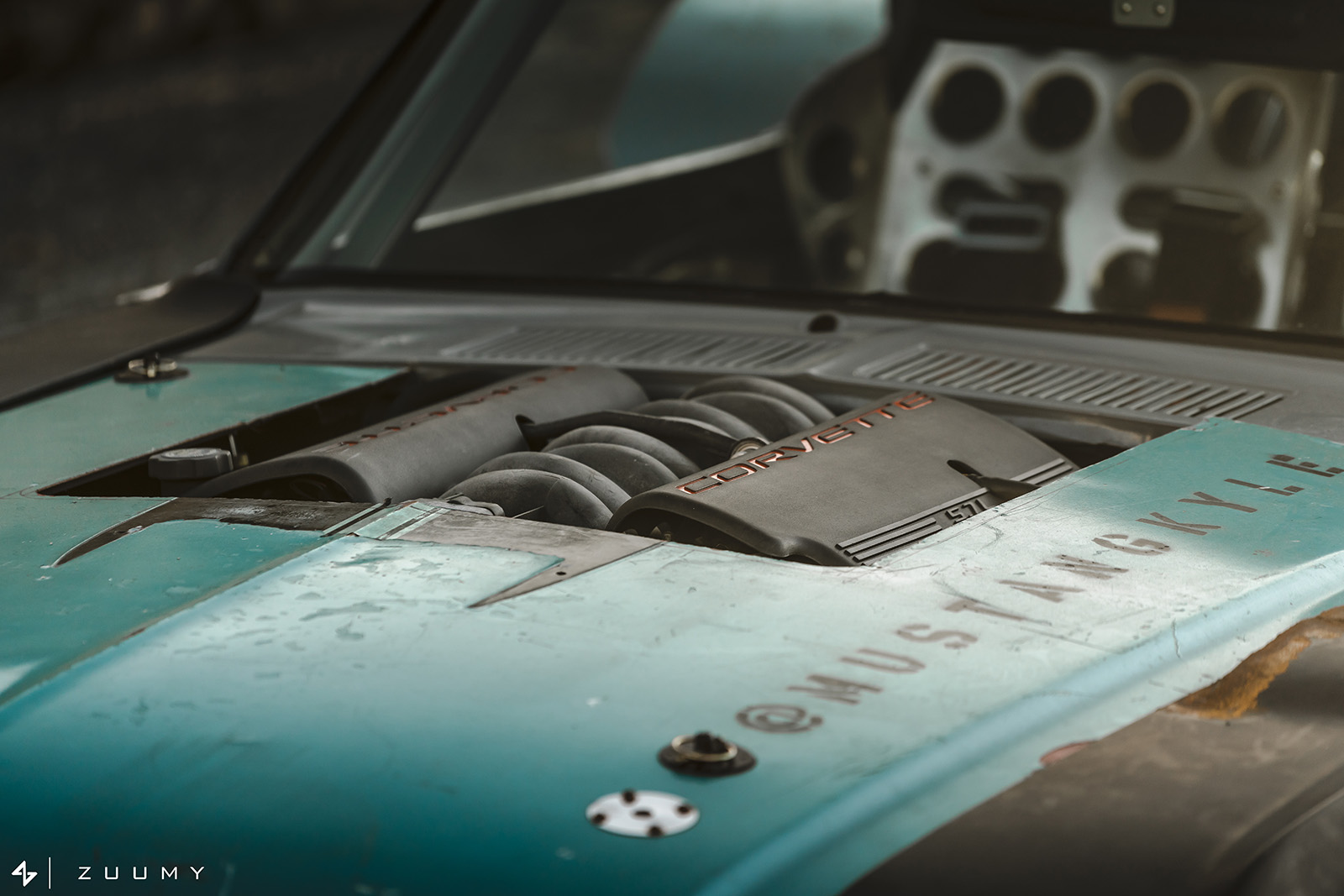 The C5 came along when he was looking for something to power the rolling Frankencar. Instead of shelling out nearly the same amount for a crate motor, Scaife found a salvage title 'Vette for $6,000 and made use of its 5.7-liter LS1 V8 engine, six-speed transmission, and converted in-board suspension.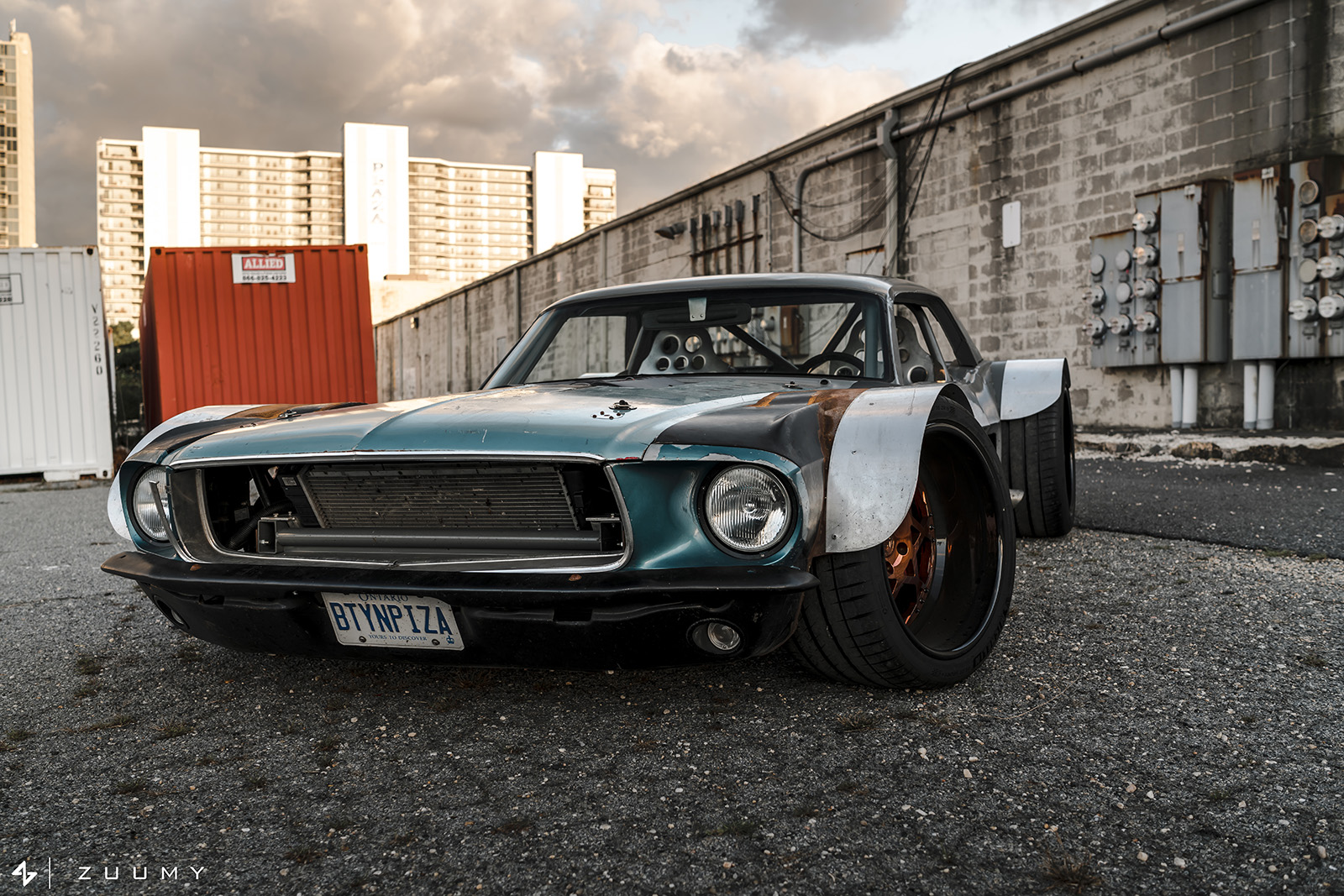 Merging the guts of the Corvette with the tube chassis and outward appearance of a Mad Max Mustang gave birth to Scaife's creation.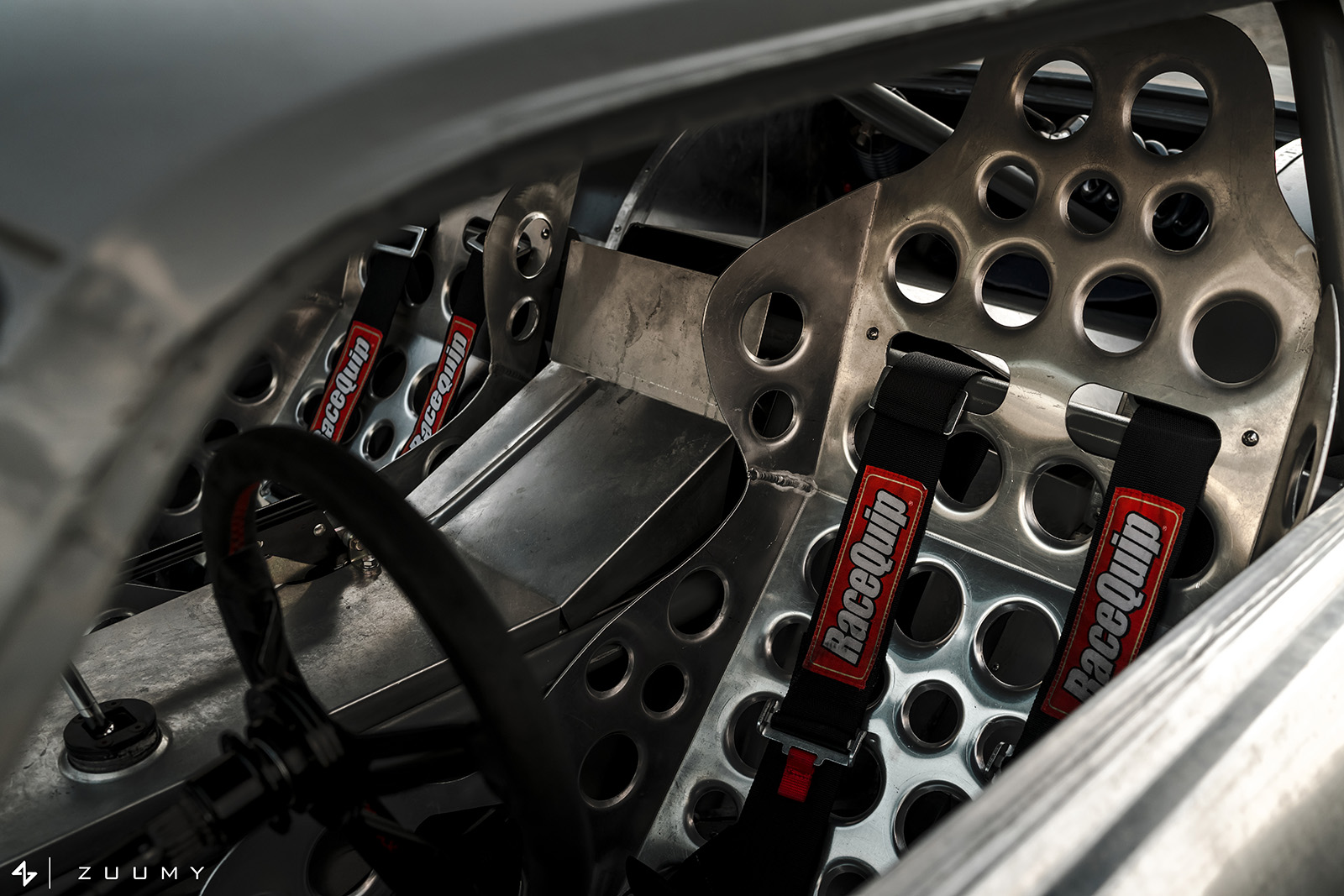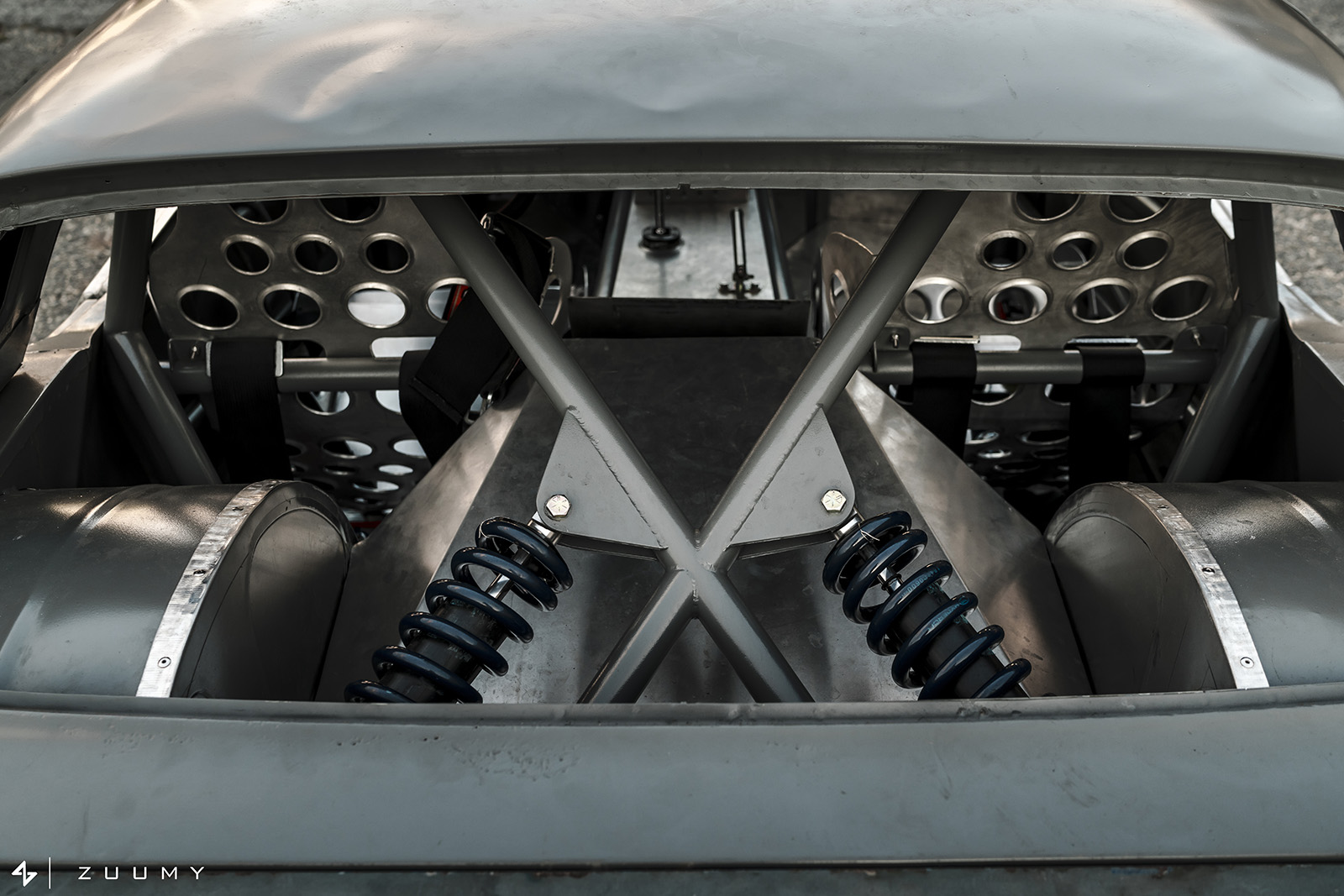 Now, you can see the car rolling to and from meets with its signature vanity plate, "BTYNPIZA" (get it?) – truly a rolling project. With (maybe) a paintjob and some exciting extras for the stock LS on the horizon, we're all waiting to see what the final iteration of the build will be.