As an automotive designer, Jose Gonzalez is a man who is used to meeting client demands for cars. "Sometimes frustration can set in when so many people have influence on a final product," he says of his freelance work. "I always wondered what it would be like just to build one with my own two hands and not have so many constraints." With 18 years of design work under his belt, including numerous SEMA cars, movie cars, racecars, and production car designs, he decided it was time to create a masterpiece of his very own.
Not knowing exactly what he wanted, but knowing it had to be something unique to stand out in the Detroit area, Gonzalez originally started looking at a Datsun 510. He knew he appreciated the more boxy cars of 1970s JDM. That's when a good friend of Gonzalez pointed him towards JDM Legends, a renowned specialty classic JDM shop in Salt Lake City, Utah. As per his friend's advice, he inquired about the iconic Hakosuka - the early '70s Skyline of every JDM fanboy's wildest dreams. While on a waiting list of 15 other people chasing the same chassis, Gonzalez got a call, and he happened to be ready with a deposit the moment it came up for sale. Given two options to choose from, a red one and a silver one, Gonzalez opted for the lower cost of the silver example, and flew to Utah to finalize the purchase.
As soon as he took possession of the car, he knew right away that it needed work. Even without proper build experience of his own to guide him, it didn't take a professional fabricator to realize the previous owners in Japan had different ideas on how to fix rust, and the body was in less than stellar shape. Unfortunately for Gonzalez, most Detroit shops wouldn't touch the car with the amount of work needed on such a unique and rare platform, but he was lucky enough to have good friends in the car community who would lend a hand. Soon, the car was stripped down to bare metal to do a proper restoration and build from the ground up.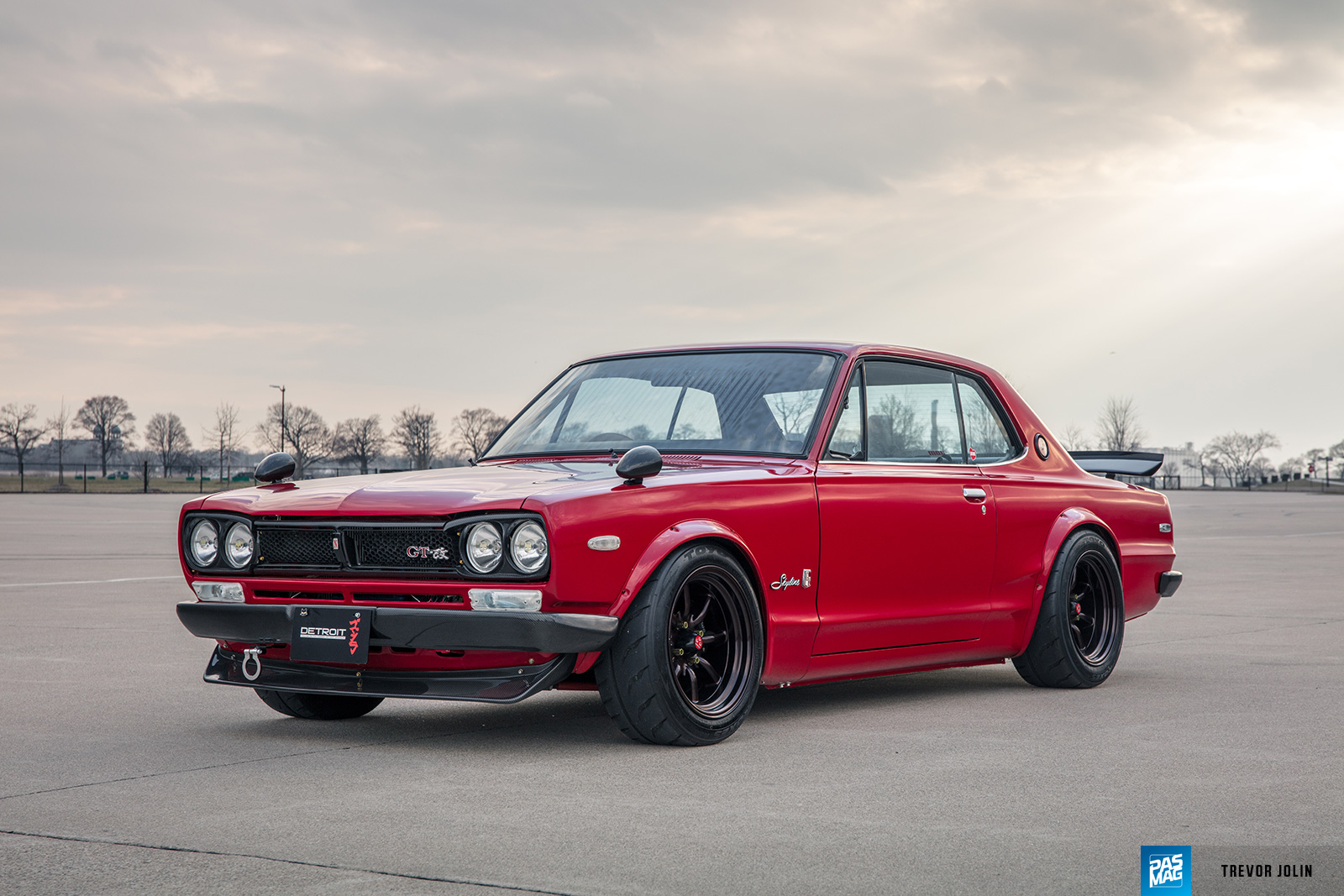 With a love for Japanese classics, as well as the core pillars of Japanese car culture, Gonzalez had a general idea of the kind of build he was looking to create. The racing history of the GT-R, from as far back as original trims from the Prince Motor Company all the way to the modern R35, was one of his primary influences, and he wanted to keep his Hakosuka true to its roots, with just the details setting it apart. Building a period correct 1972 Nissan Skyline with a few modernized details is easier said than done, a lesson that Gonzalez would soon come to learn.
"I did not know the build would cost so much. If I knew that I most likely would have opted for the 510," he laughs, remembering his simpler desires early on. Luckily for us, he persevered, having fully committed to the platform. "I tried to keep all brands original to the Japanese make," he writes. "My overall vision was to have modern touches but keep the build simple, clean, and classy." With a reupholstered interior complete with a rare set of Bride Histrix seats, a rare set of seats chosen to keep the car period-correct, the car was ready for paint.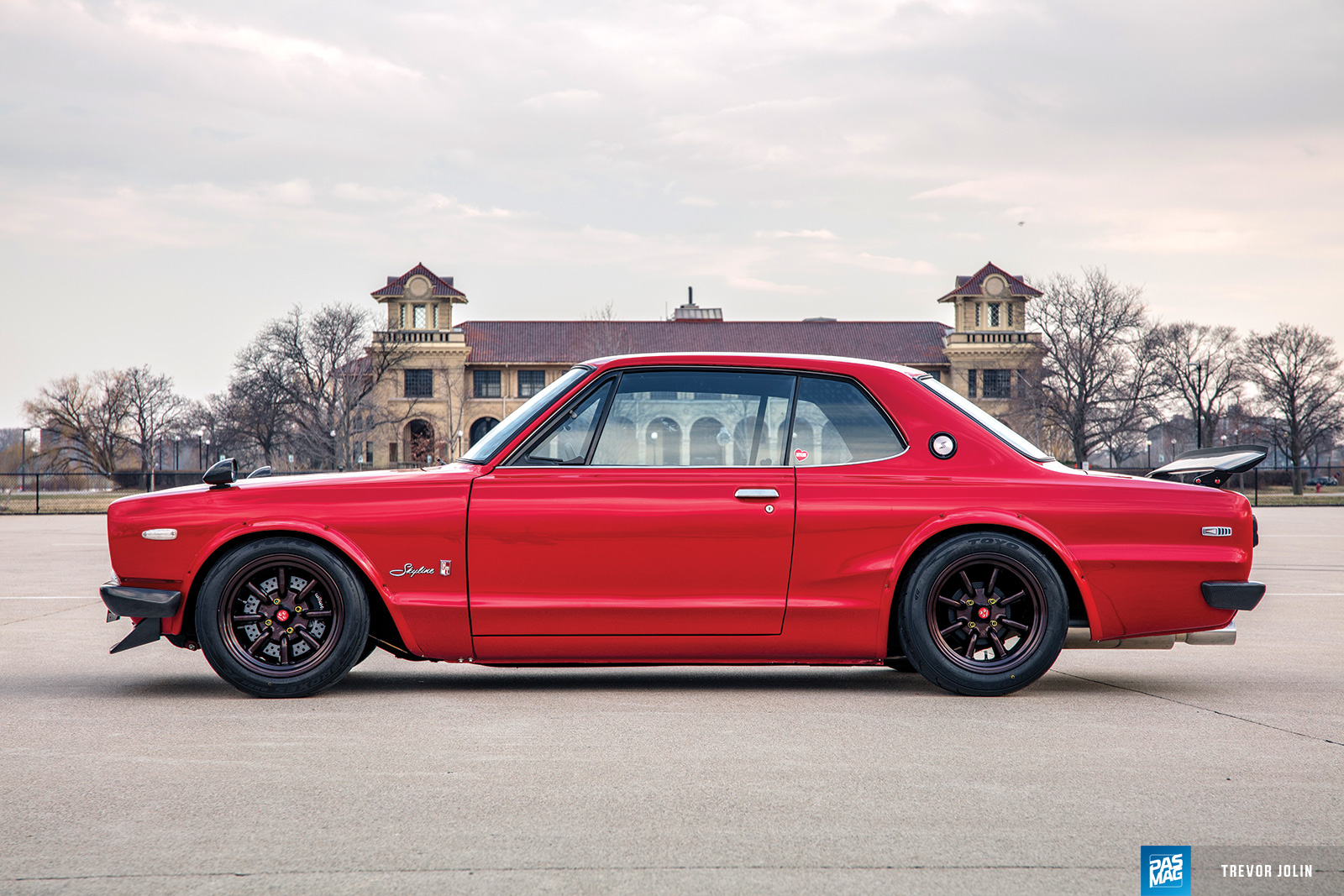 A bright and beautiful Solid Red A54 paint job, the same paint you can find on the modern GT-R, was applied by Ohio Paint Modification, and the car's exterior was well on the way to a proper restoration. A set of special Marchal headlights add to the historical significance of the platform, but from there it's all tasteful modernization. Carbon Signal supplied bespoke carbon fiber front and rear bumpers, grille trim, headlight and tail light bezels, and front splitter, which replace all chrome exterior components with beautiful carbon fiber pieces, working perfectly with the Number 7 Racing Products custom adjustable spoiler.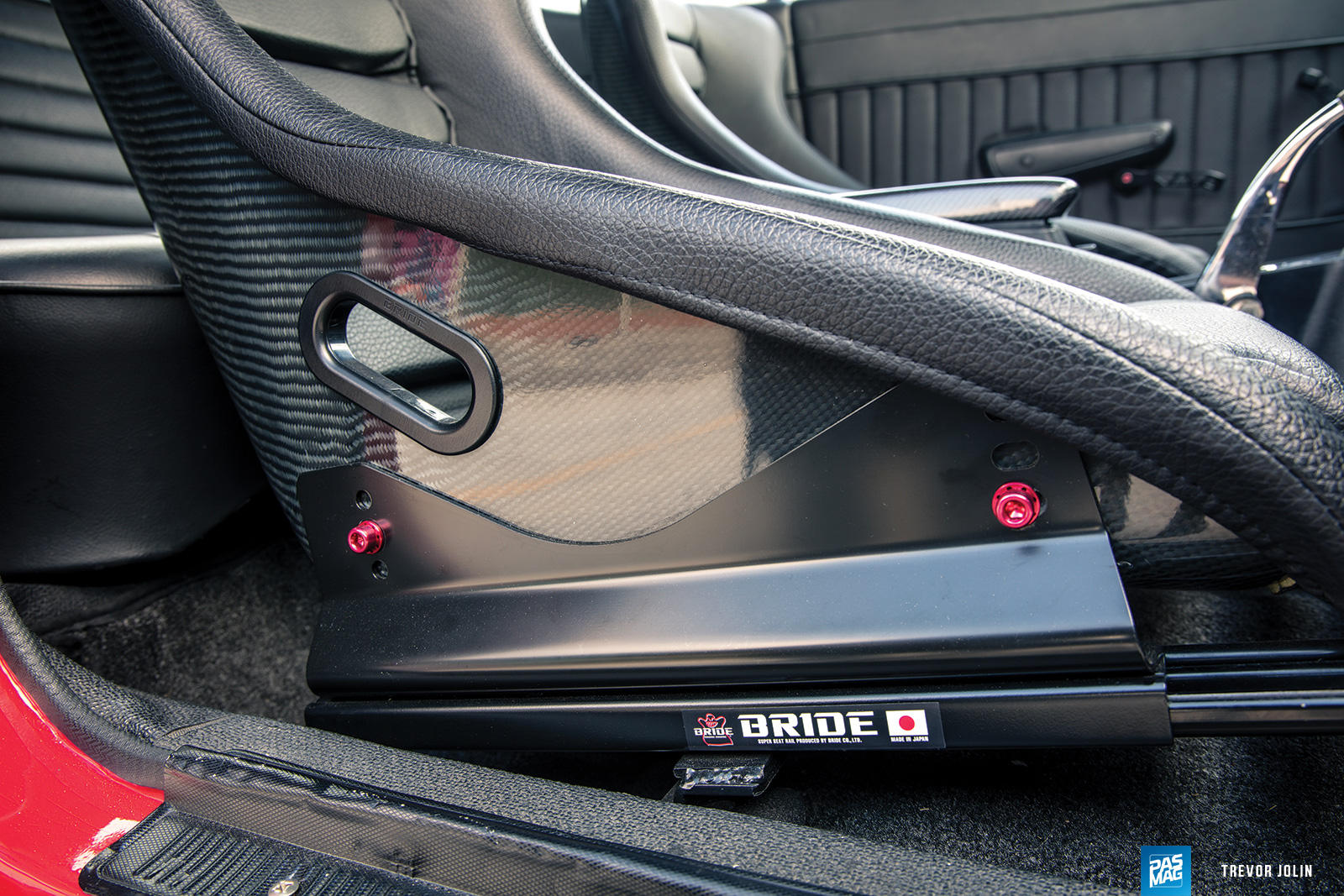 Inside the Hako's cabin, you'll find more of the same carbon fiber weave, with Carbon Signal's instrument panel, as well as a carbon fiber steering column and carbon fiber Momo 6C steering wheel. Combined with the previously mentioned Bride Histrix seats, a set that took Gonzalez three years to acquire, the interior of the car is dark and simple, save for the "Blood Money" shifter from Nostalgic Grains and the red horn button in the center of the steering wheel - all simple, yet exciting additions to the 1972 interior. Rounding out interior comfort is a Kenwood audio system, complete with 6x9 speakers and a 10-inch subwoofer.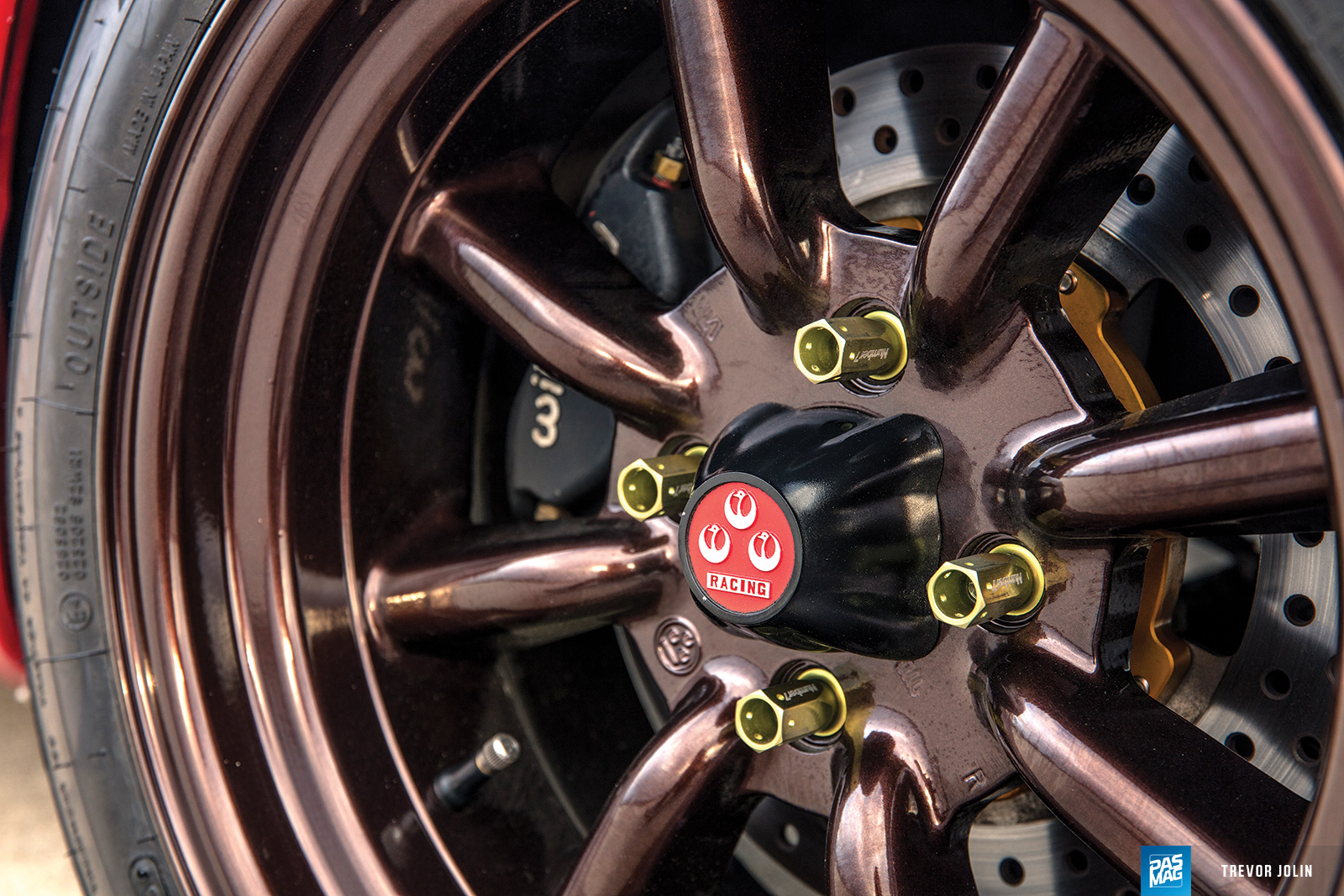 At the ground level, the Hakosuka is equipped with a staple of JDM vintage racing - a set of bronze Watanabe R-Type wheels in staggered 16-inch fitment, 8-inches wide in the front, and 9-inches wide in the rear. Adding performance to the iconic looks is a set of Toyo R888R tires, measuring 215/50/16 and 225/50/16 in the front and rear respectively. Behind the Watanabes is a Wilwood brake setup, featuring 2-piece 300mm rotors, and Forged Dynalite 4-piston calipers - an ample setup for stopping the lightweight classic on a dime.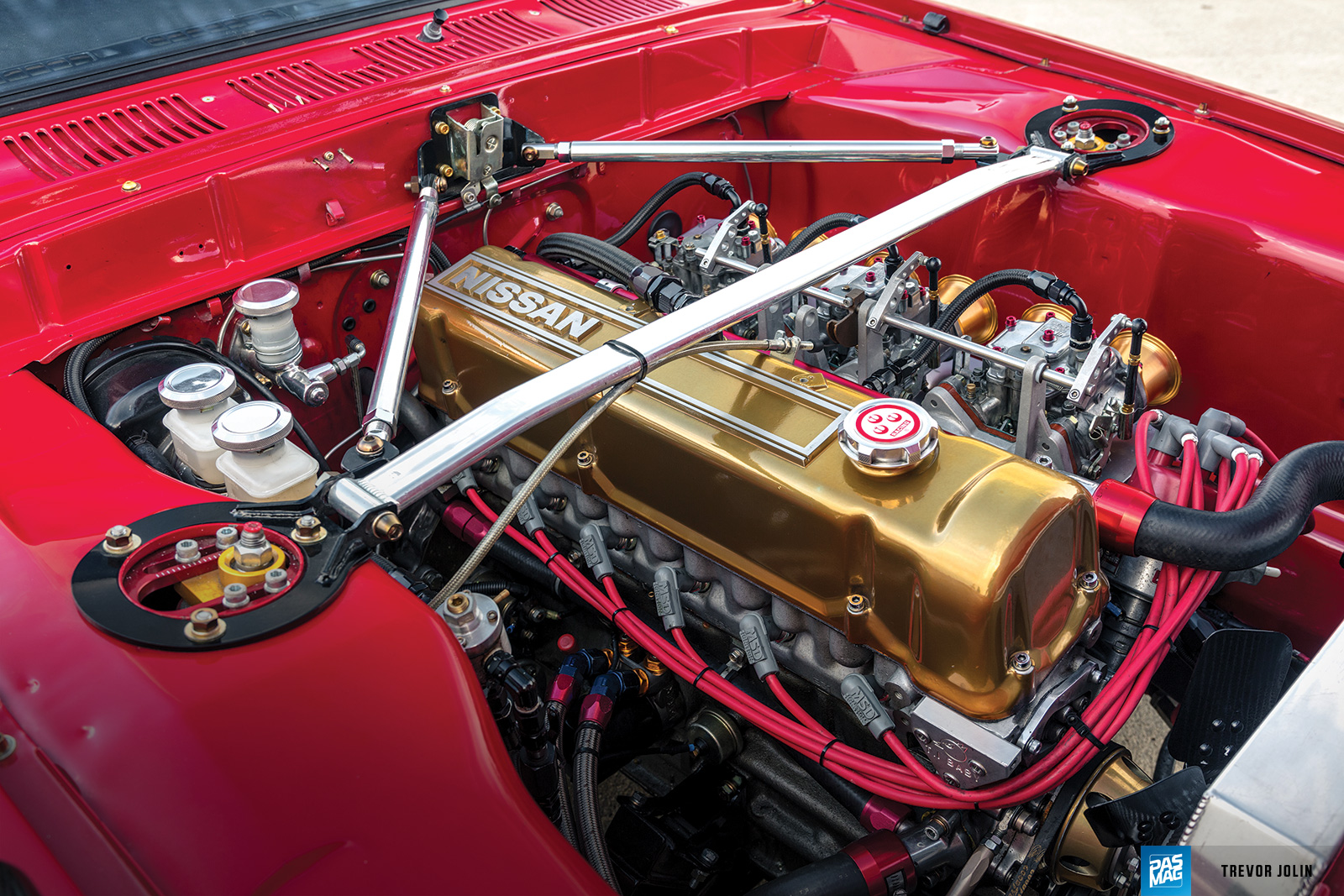 With the chassis looking proper inside and out, it was time to add a drivetrain. Of course, no classic car build is complete without its fair share of struggles, and that's exactly what Gonzalez was in for. "Initially I built two engines, but since my knowledge was limited, both engines failed," he tells us, remembering his two blown L-series engines. To save himself further heartbreak, and to be sure the engine was done right, he had the folks at Automotive Machine in Roseville build him the bottom end, and let Slovers Racing in California build a race-ready head for the L28, which would now be bored out to a 3.0L.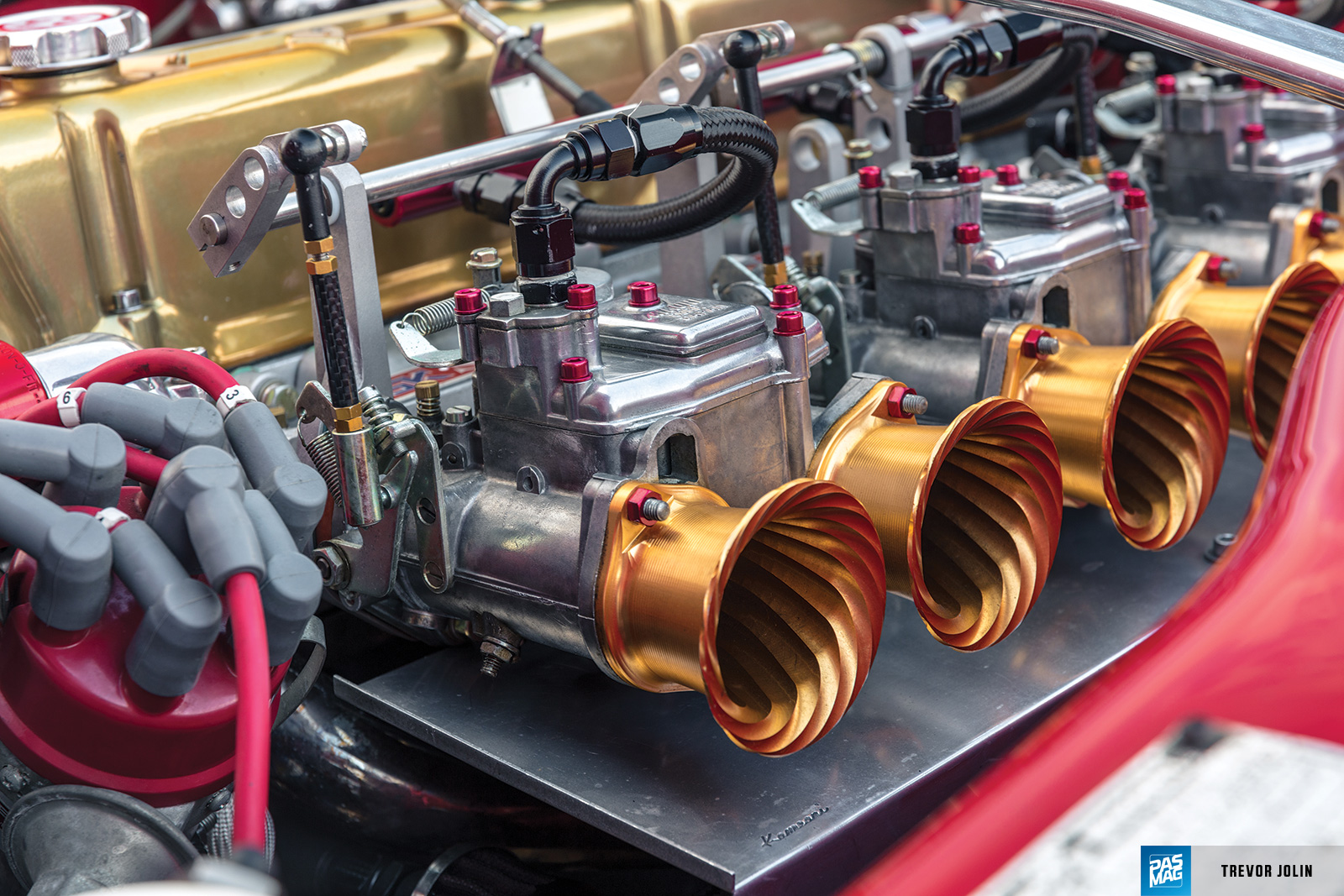 By the time the block and the head came together, the L28 was equipped with Tomei forged pistons, E31 valves, ported and polished header and welded chamber intake, and a super cool set of triple Mikuni 44mm carburetors mated to custom gold velocity stacks. Now making an estimated 250 horsepower, almost double the L28's original power, the rear half of the drivetrain would need to be able to handle the power it would be putting down. Gonzalez enlisted the 5-speed transmission from a Datsun 280zx, and a Subaru 3.8 LSD paired with custom CV axles from Wolf Creek Racing - a potent drivetrain combination perfect for a spirited drive.
Once the beautifully assembled engine was tuned, Gonzalez's dream car existed in the flesh, created only with his imagination at the helm, free from outside influence on his design. "Building a car is overwhelming at times," he says in closing. "During the body work process I was tempted to give up on many occasions. The thing that kept me going was all the people that say they're going to do something and never get it done!" Determination to not let life pass him by is what Gonzalez needed to bring his magnum opus together. Now, if you'll excuse me, I have a car that needs to get done. Thanks for the motivation, Jose!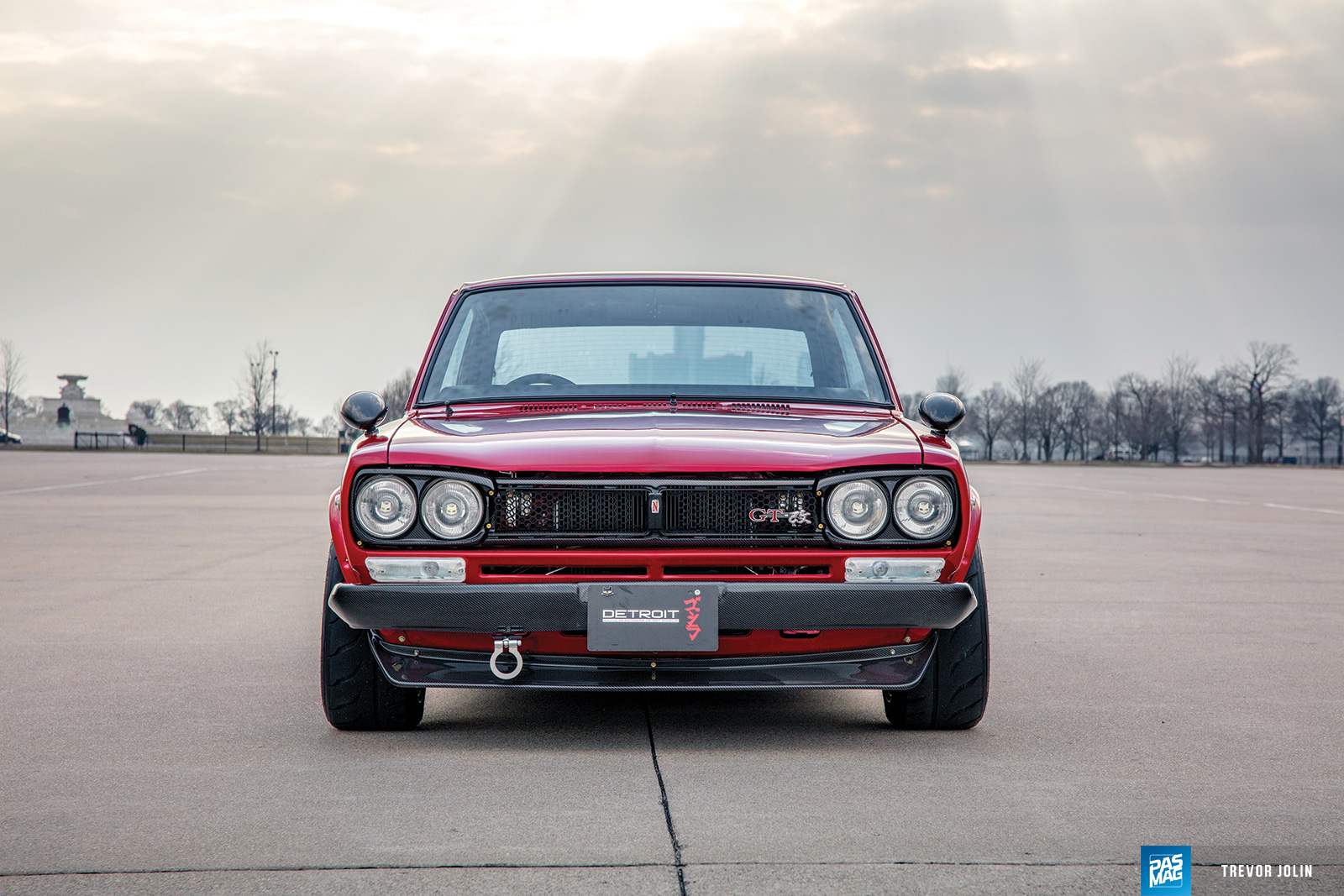 Photography by Trevor Jolin (@trevorjolinphoto)
---
ESSENTIALS
Owner: Jose Gonzalez
Vehicle: 1972 Nissan Skyline
Location: Clinton Township, MI
Engine: Nissan L28 3.0L I6
Horsepower: 250 (est.)
SOCIAL
Facebook: /72gonzuka
Instagram: @72gonzuka
ENGINE
L28 bored to 3.0L
Tomei forged pistons
E31 valves
Welded chamber intake
Port polished (intake, header)
Triple Mikuni 44mm carburetors
Custom gold velocity stacks
EXHAUST
DRIVETRAIN
Datsun 280zx 5-speed transmission
Subaru 3.8 LSD
Wolf Creek Racing custom CV axles
WHEELS / TIRES / BRAKES
Watanabe R-Type wheels - 16x8 -8 (f), 16x9 -13 (r)
Toyo R888R tires - 215/50/16 (f), 225/50/16 (r)
Wilwood (300mm 2-piece rotors, Forged Dynalite 4-piston calipers)
CHASSIS / SUSPENSION
Techno Toy Tuning 280zx coilovers
M Speed (adjustable rear perch, 18K springs)
EXTERIOR
Nissan Solid Red A54 paint
Carbon Signal (front bumper, rear bumper, grille, headlight bezels, tail light bezels, lower splitter)
Number 7 Racing Products spoiler
Napoleon Baccu carbon fiber fender mirrors
Marchal headlights
Mazterpiece titanium bolts
INTERIOR
Bride Histrix seats
Carbon fiber steering column
Carbon Signal instrument panel
Momo 6C carbon steering wheel
Mazterpiece bolts
Nostalgic Grains custom "Blood Money" shift knob
Coco mats
Custom pedals
AUDIO / MOBILE ELECTRONICS
Kenwood (10-inch subwoofer, 6x9 speakers, amplifier)
SPONSORS
Carbon Signal
Toyo TIres
Number 7 Racing Products
Momo