Photography by Gabriel Sevigny (@gsevigny)
---
Jesse's back and he's got brakes this time.
While Fast & Furious films have always shared the theme of family at their core, it seems that there's one member of that family that has been consistently left out: Jesse. Remember the dorky upstart that took care of designing and tuning cars on his computer at Toretto's shop? You know, the one who bet his father's Jetta in a Race Wars race against Johnny Tran's S2000 and inspired two memes at once: a Jetta with no brakes and "too soon, junior!"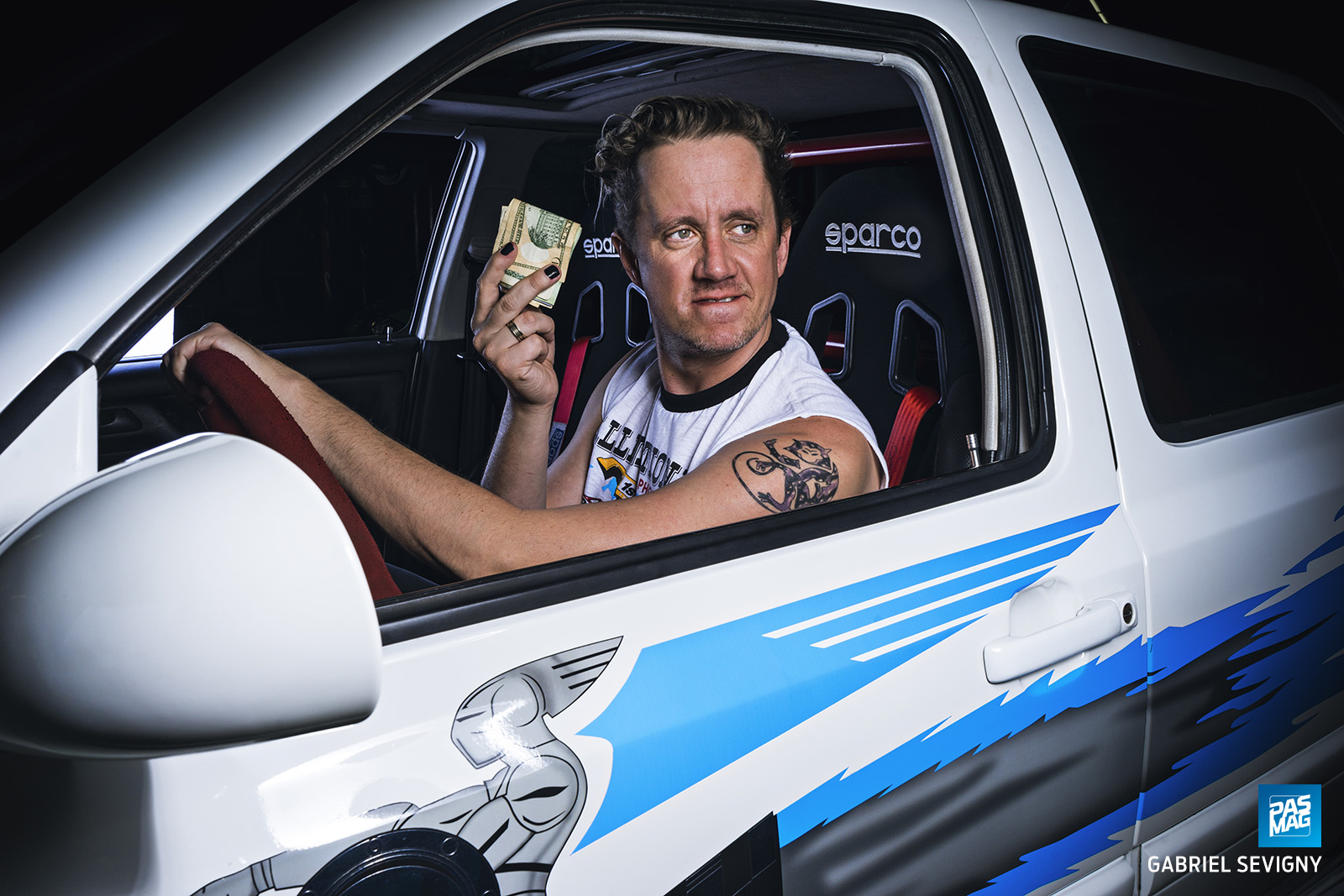 As those of you who will remember, there is a big reason why Jesse has never returned to the franchise. He's dead. Showing up at the wrong place at the wrong time, he pulled up in a panic out front of the "Fast House" after running away from his lost race for pinks, just as Tran and his cousin did a dirt bike drive-by, missing everyone at the house but him.
Now, this is Hollywood and Fast & Furious we're talking about here; if anyone can bring Jesse back from the dead, it would be that combo. Maybe he could return in a tech-savvy way, by way of his character, and come back as the franchise's first cyborg addition to the crew, or even have his consciousness uploaded into the Jetta's ECU just seconds before his death to become a wisecracking, drivable member of the Fast Family. Just a couple ideas. Give me a ring, Universal.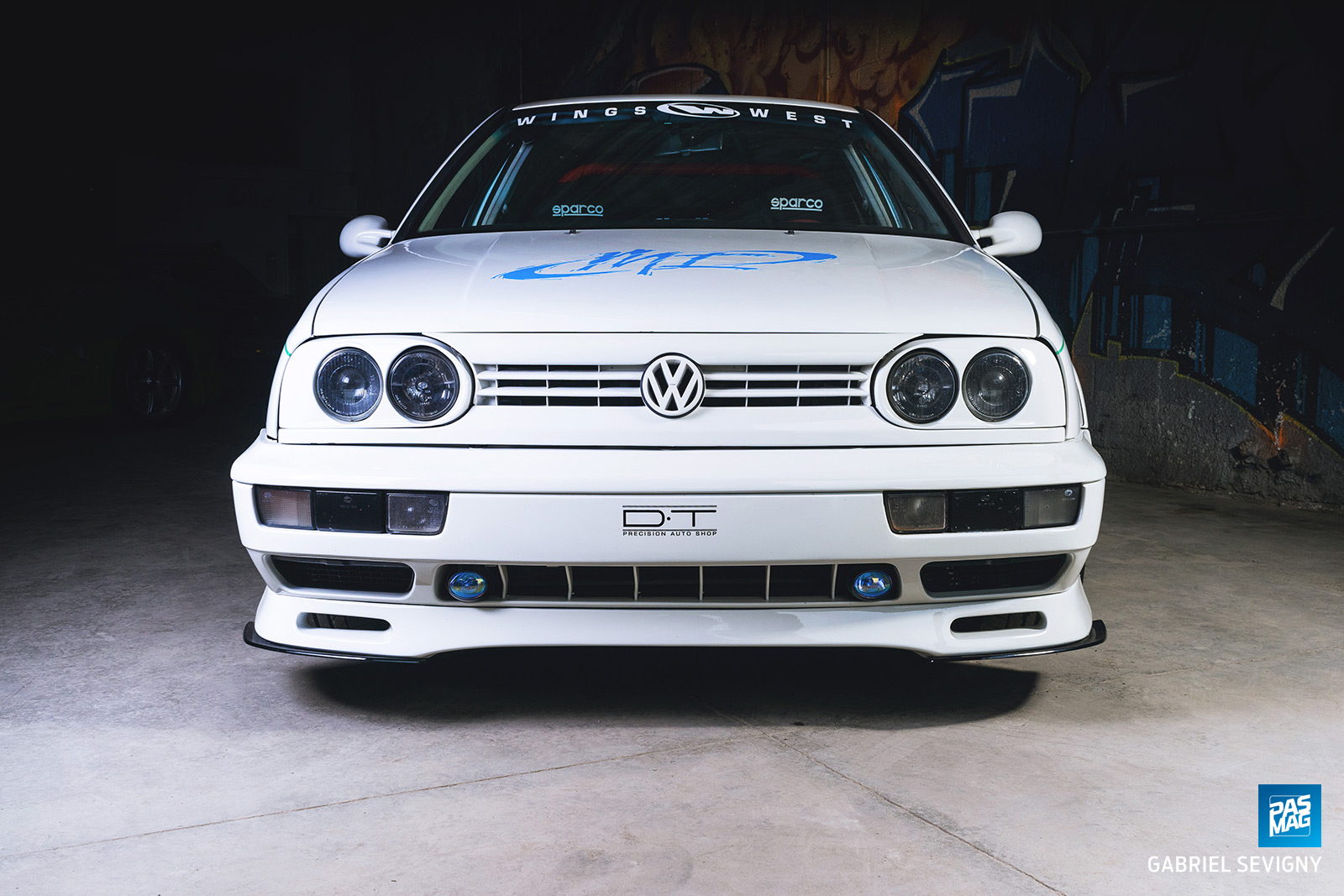 Back to present day, and #BRINGBACKJESSE has exploded across social media, getting Chad Lindberg, the actor who portrayed Jesse, swept up in the hype. Noticing that a near-perfect replica of the green '95 Eclipse had also picked up a lot of traction online, gears started turning in Lindberg's head, which led to the builder of the Eclipse getting a call from Jesse himself.
"After being seen all over social media for my Fast & Furious Eclipse build, actor Chad Lindberg got in touch with me and asked me to build the car he was driving in the original Fast & Furious he played in," Dominic Dubreuil says excitedly. "It was an opportunity I couldn't refuse!"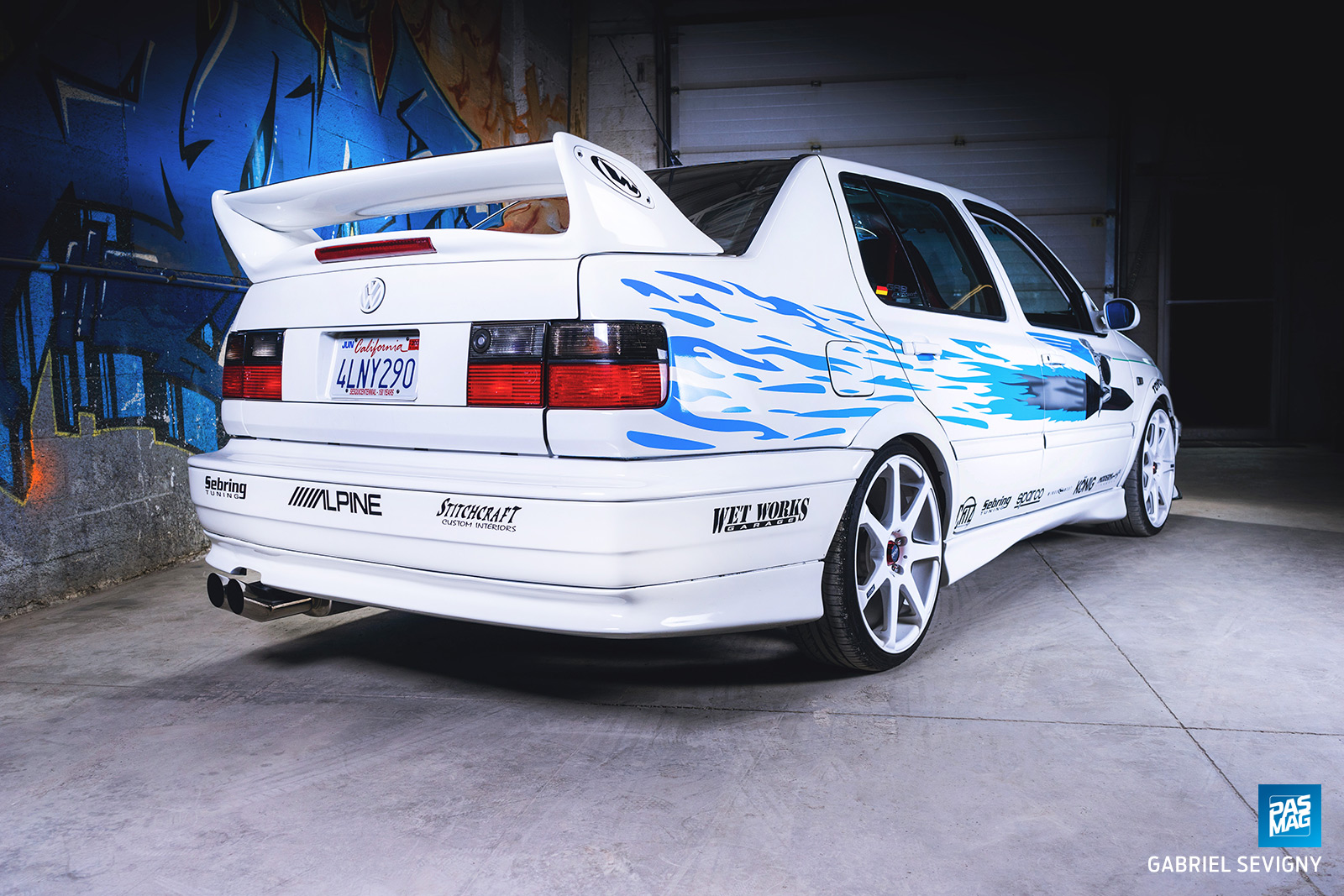 When The Fast and the Furious came out in 2001, Dubreuil was already elbow-deep in Hondas, swapping B18Bs into EF Civics, which would then snowball into time attack, car shows, Subarus, and eventually VWs and Porsches. In 2015, he decided that a tribute to Paul Walker in the form of his character's Eclipse from the film would be a fun way to kill time. What he ended up with was the most screen-accurate F&F Eclipse clone, as claimed by Craig Lieberman, the technical advisor on the first three movies.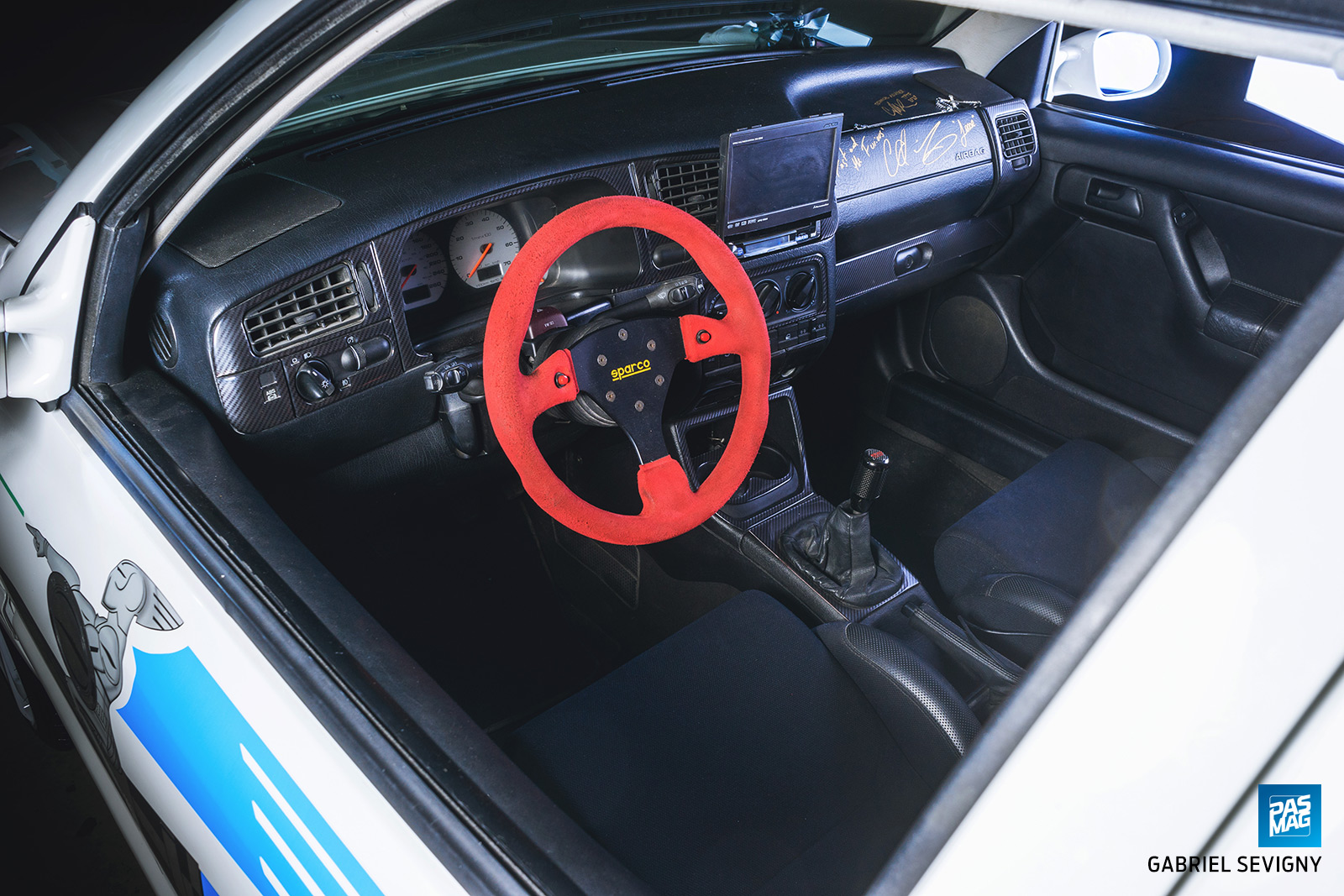 As someone who has experienced building a movie-accurate replica car, Dubreuil already knew that his largest difficulty would be finding parts that have been long out of production.
"The Fast & Furious Jetta was built way before the movie was even filmed, so all the parts on the car were from the '90s," Dubreuil explains. "Finding the right body kit, the right wheels, and even the right headlights were an everyday challenge for me."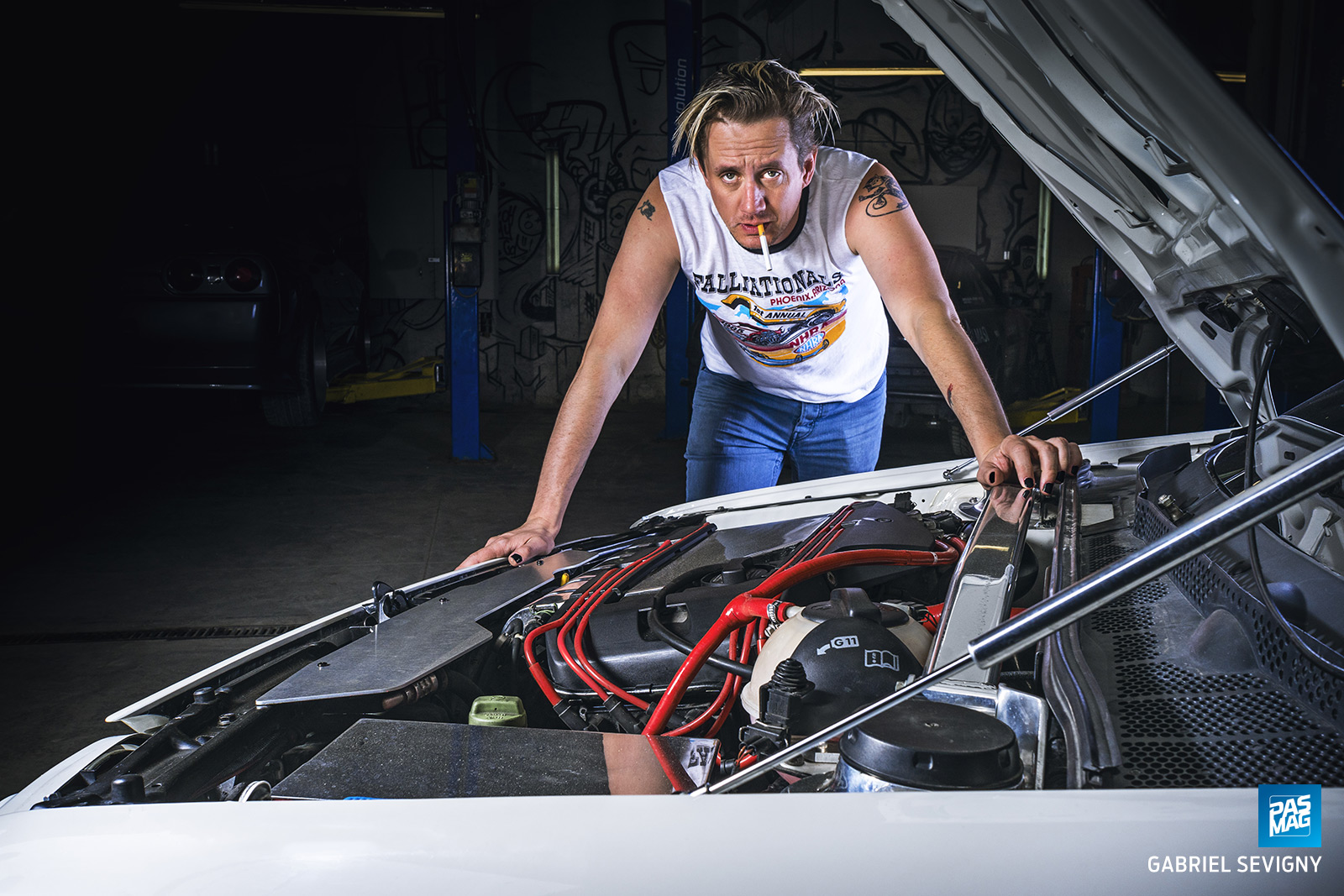 As we didn't really get to see inside the Jetta much during the first film, the outward appearance is really where the focus went, and if you couldn't tell by the photos here already, Dubreuil nailed it. The very important Wings West RS body kit with Commando spoiler were sourced and paired with the Strictly Foreign grille filler and Euro-spec fender flares from a VW Vento, which were all coated in a Candy White paintjob.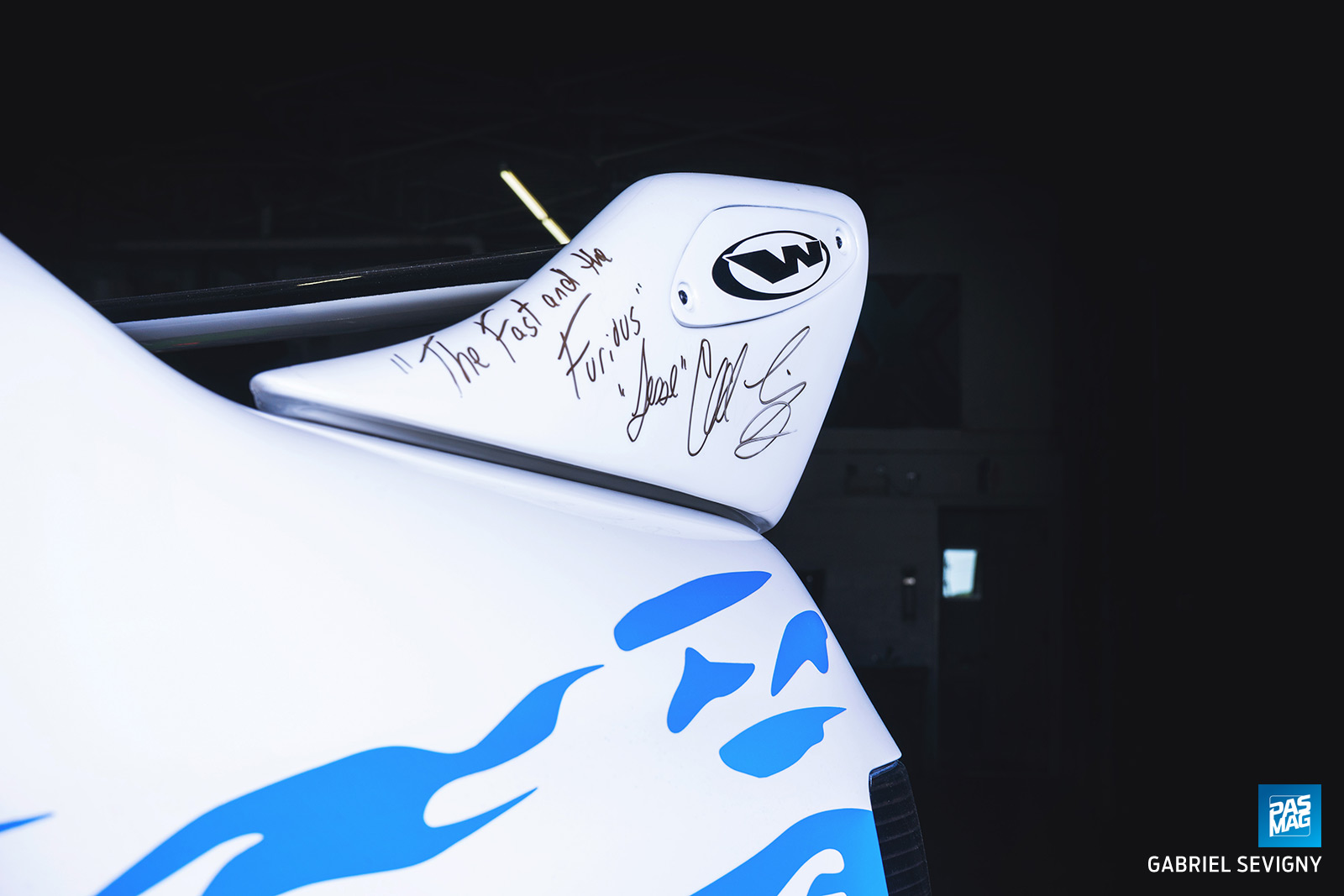 The bodywork and painting was undertaken by L'As de la Carrosserie, while the instantly recognizable movie-accurate graphics were produced by Modern Image San Diego. The Crosshair headlights, corner lights, side markers, and fogs are all period-correct Hella examples, and the 19x8-inch Konig Tantrums really drive home the late-90s/early-2000s look.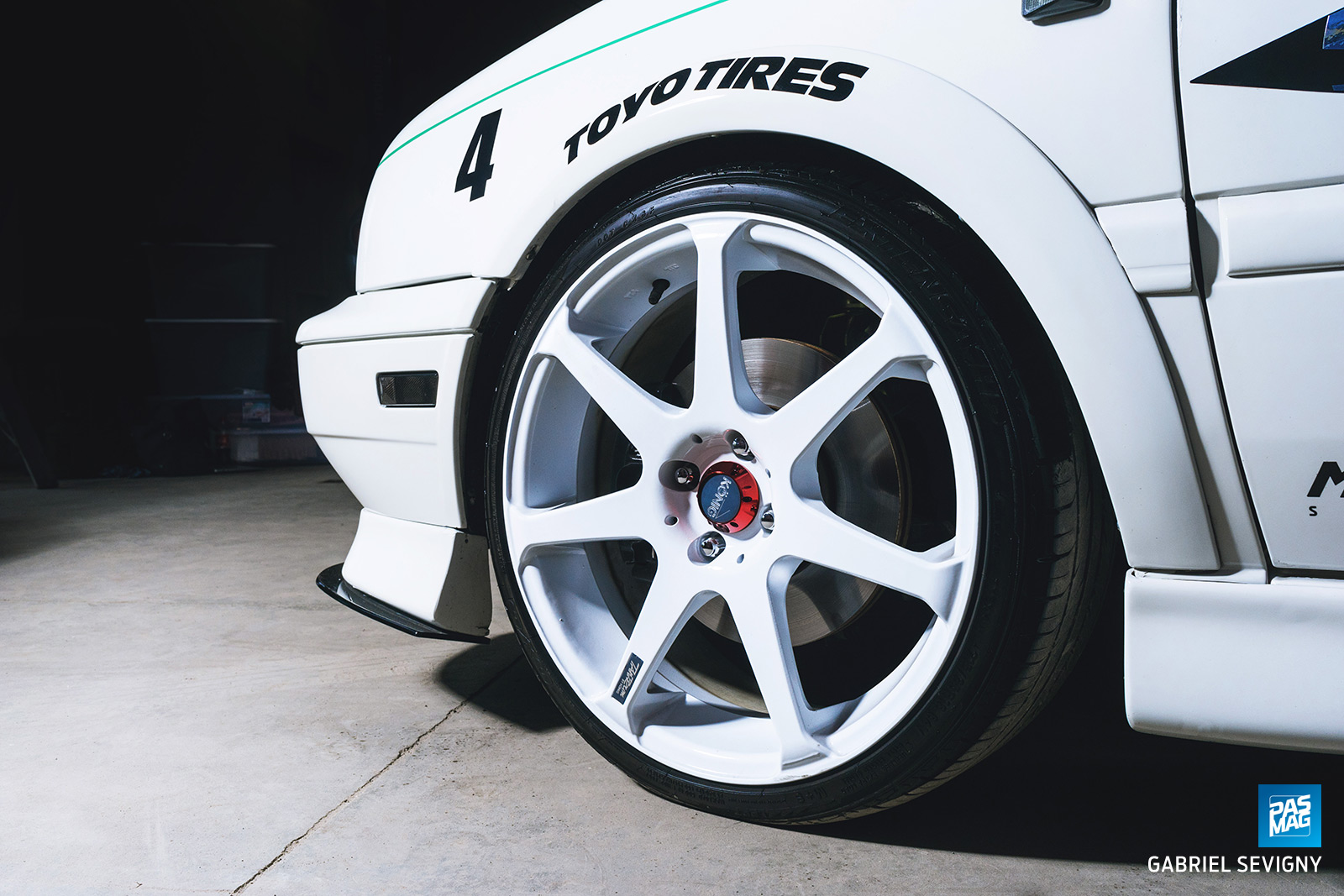 Dubreuil credits Facebook's Marketplace pages, Craigslist posts, and some of his contacts and friends over in Europe for helping him get some of these very discontinued items on the car. He also had some of the best advisors around, like the aforementioned Craig Lieberman, as well as the guy who actually built the car that appeared in the film, Scott Centra, who still remembered all the quirks of the Jetta. With Chad Lindberg also on board, it was a certifiable dream team.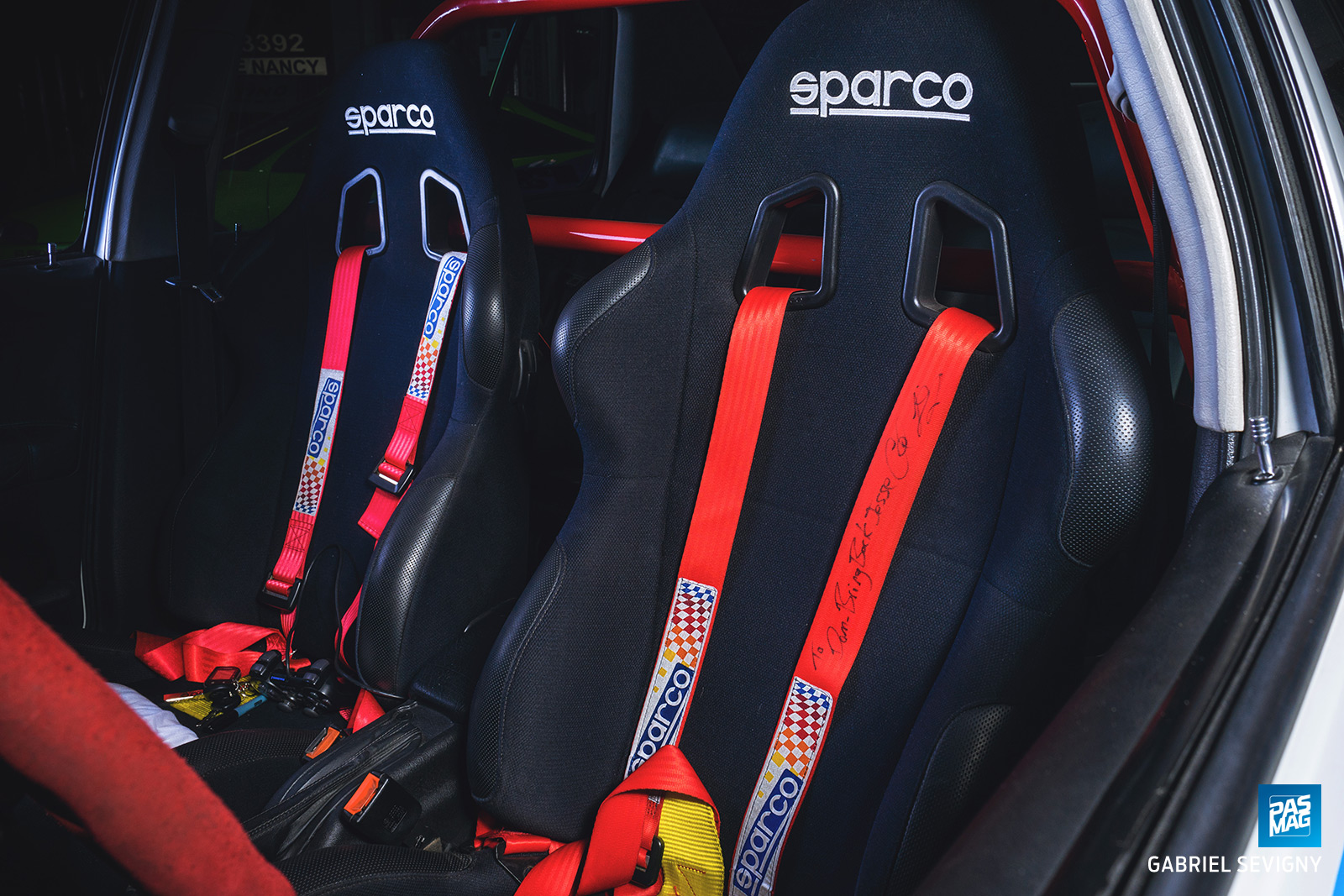 Sparco seats, harnesses, and steering wheels played a big interior role in The Fast and the Furious – another big check on the list to get right – so matching sets of Torino 2 seats, Tornio 4-point harnesses, and a Racer 2 steering wheel done up in red Alcantara are all accounted for in Jesse's Jetta. To truly throw the car back, an Alpine IVA-D310 head unit was installed, and if you're old enough, you'll remember that this was the big deal receiver with an attached display screen and DVD player built in. Naturally, a PlayStation 2 was hooked up to it for maximum 2001 street cred.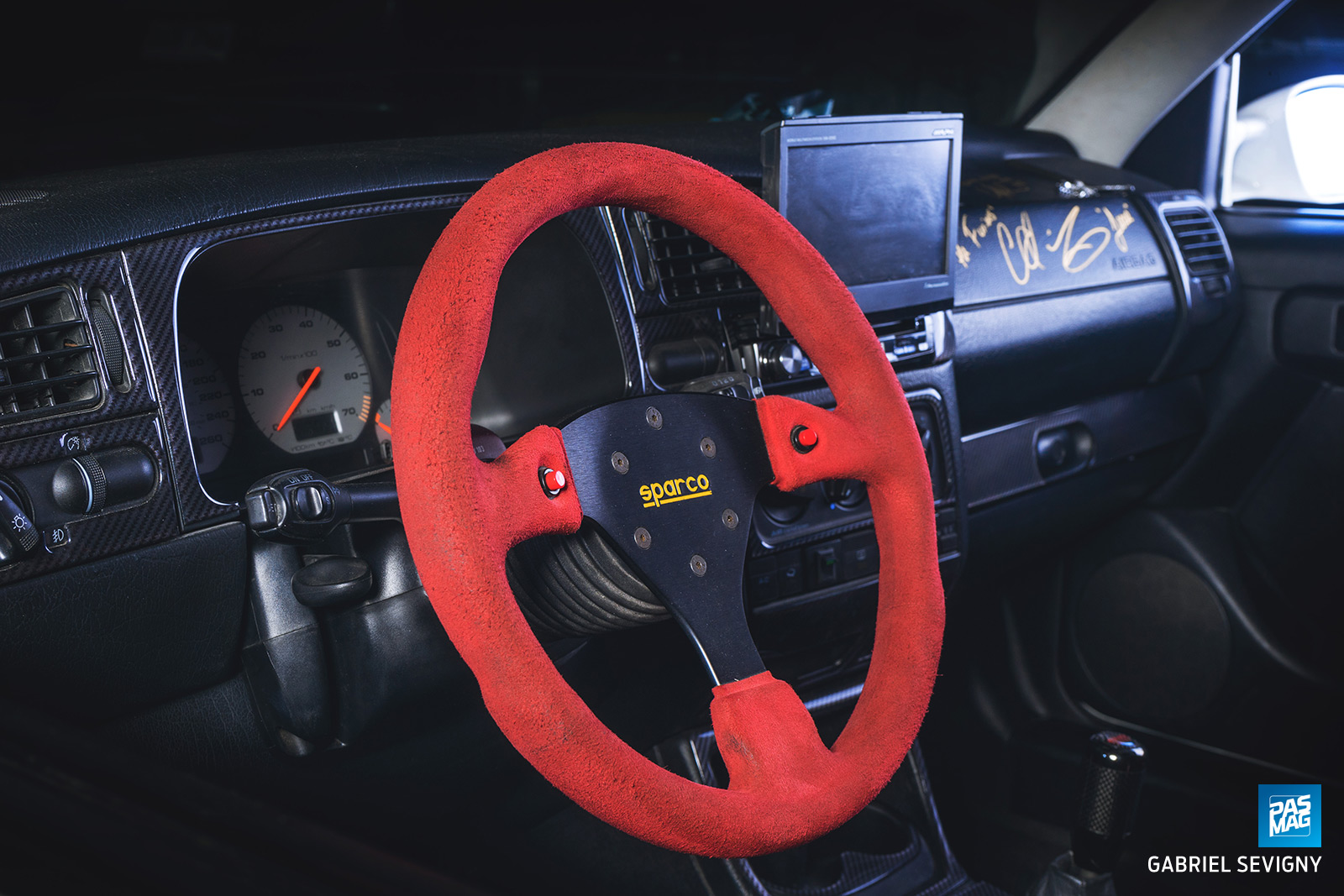 As Alpine was a big name plastered on the car on the big screen, Audio Protec gave it the full early-2000s treatment when Dubreuil handed it over to them for the install. Two MRV-T502 two-channel amplifiers and a MRV-VF505 midrange amplifier power two 12-inch SWR-304e subs and four DDCF-17B six-inch speakers, while an ERA-G320a digital audio processor cleans up and completes the system.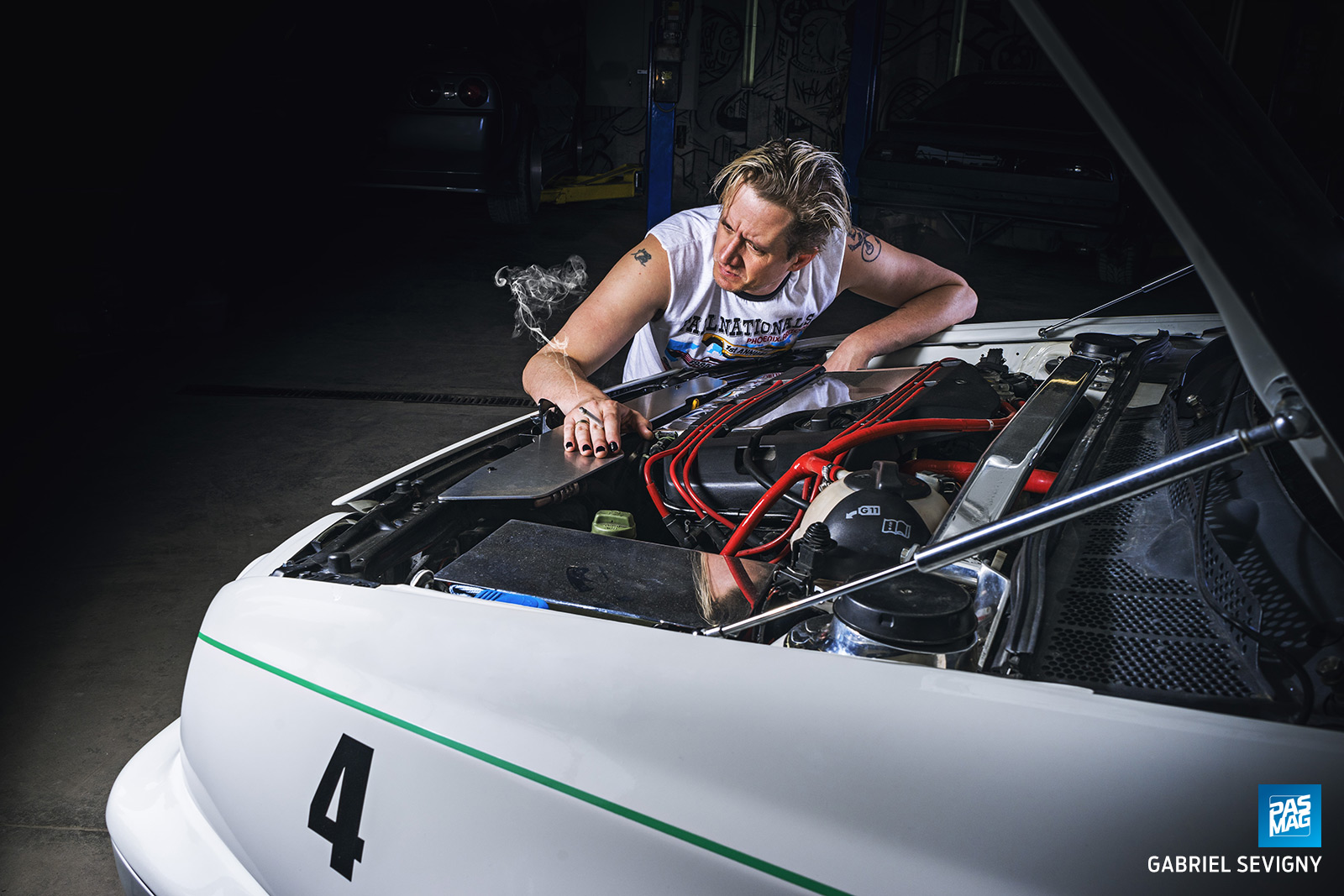 To wake up the sluggish '96 VR6 engine, Dubreuil installed an ABD camshaft and Eurospeed intake system, which when paired with an AMS chip tune on the ECU produce an even 200 horsepower. The note of the six-cylinder is carried down through a Brospeed header and out the upturned exhaust tip of the Sebring cat-back – another screen-accurate addition.
After all the work to piece together this car from rare parts and get them all working together, Dubreuil says that his favourite aspect of the build is the movement around it. Hundreds of thousands of people followed the process of bringing not only Jesse's Jetta back, but Jesse himself.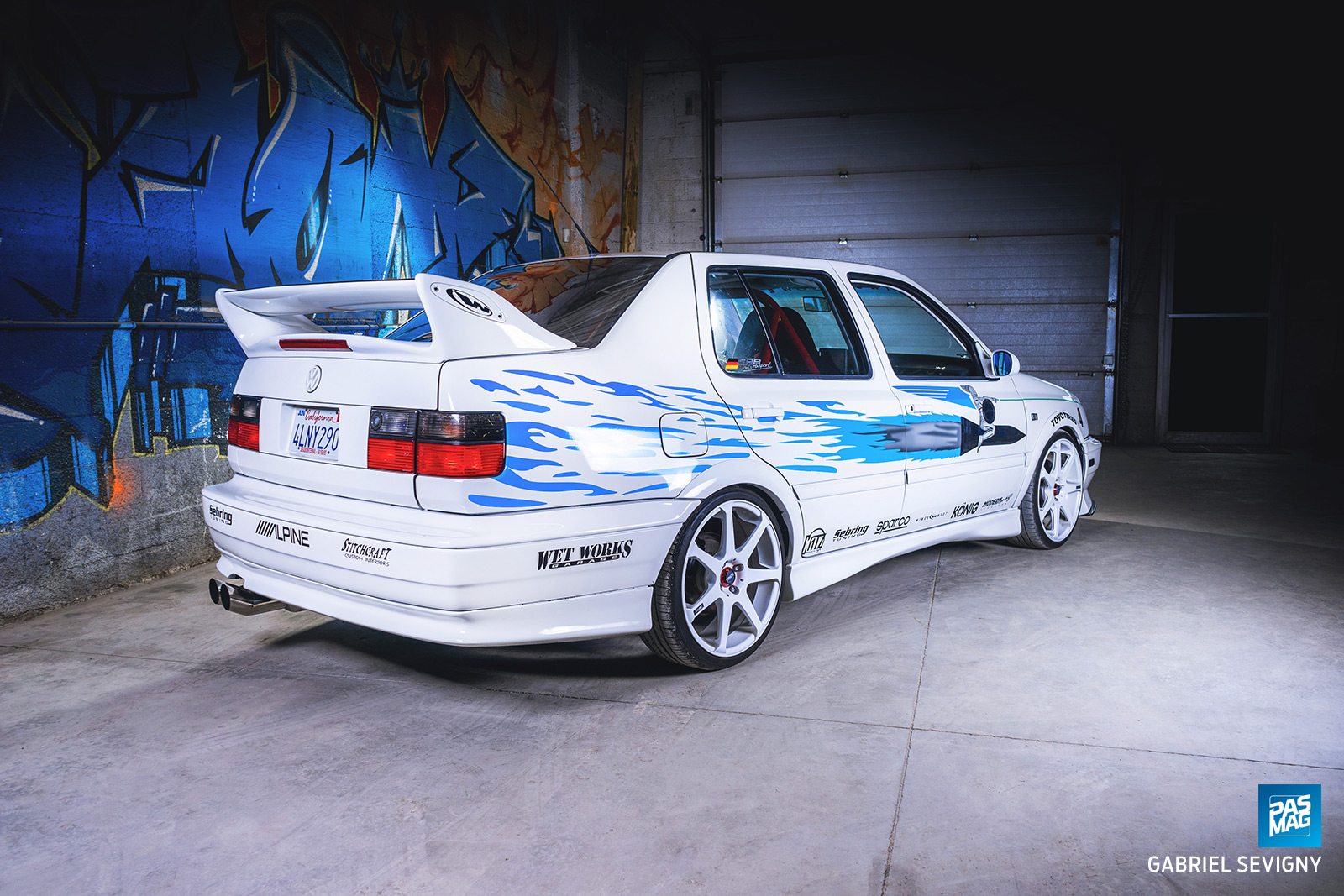 "For the first time in more than 15 years, people could see 'Jesse' once again working on and driving the car he had in the movie," says Dubreuil, proudly. "This build was just like the character it was driven by; easy going and involved with lot of cool people."
Since being built, the Jetta has travelled alongside Lindberg to meet fans and show off Dubreuil and crews' hard work at Fast & Furious events. The end goal is to eventually get the car to the "Fast House," where it all ended for Jesse, but may now serve as a new beginning for the character. If Universal returns my calls, that is.
Dominic's Volkswagen Jetta is featured in PASMAG #150. CLICK HERE TO ORDER.
---
ESSENTIALS
Owner: Dominic Dubreuil
Location: Montréal, QC
Vehicle: 1996 Volkswagen Jetta GLX VR6
Built By: Gab Eurosport, Audio Protec
Engine: Volkswagen VR6 2.8L 12v engine
Horsepower: 200 hp
ENGINE
Eurospeed air intake
ABD camshaft
Forge Motorsports hoses
Nology 10-mm ignition wires
AMS ECU chip tune
EXHAUST
Sebring cat-back exhaust
Brospeed header
DRIVETRAIN
WHEELS / TIRES / BRAKES
Konig Tantrum wheels – 19x8 (f/r)
Toyo Extensa HP tires – 215/35 R19 (f/r)
CHASSIS / SUSPENSION
H&R coilovers
Eibach (sway bars (f/r), strut bar)
Autopower roll cage
EXTERIOR
VW Candy White paintjob
Wings West (RS body kit, Commando spoiler)
Strictly Foreign grille filler
VW Vento Euro-spec fender flares
Hella (Crosshair headlights, corner lights, fog lights, side markers)
StreetGlow underglowArtwork Bodyshop custom splitters
Carbon fiber hydro-dipped spoiler top blade
Bodywork by L'As de la Carrosserie
Fast & Furious graphics by Modern Image San Diego
INTERIOR
Razo 400-mm shift knob
Sparco (Racer 2 steering wheel, Torino 2 racing seats, Torino 4-point harnesses)
Autometer gauges (voltmeter, oil pressure)
Stitchcraft (custom upholstery, rear seat)
MOBILE ELECTRONICS
Alpine (IVA-D310 head unit, MRV-T502 subwoofer amplifiers (2), MRV-VF505 midrange amplifier, SWR-304e 12-inch subwoofers (2), DDC-F17B 6-inch midrange speakers (4), ERA-G320a digital-audio processor)
Optima Yellowtop battery
Scosche main power wire
Sony Playstation 2
SPONSORS
Toyo Tires Canada
Silverwax
Gab Eurosport
Modern Image San Diego
PAI Quebec
Directed Auto
Audio Protec