Photography by Christopher James
---
While he was growing up, Justin Pelowich-Pickup spent a lot of time sitting in the shop with his grandfather, who was a high school mechanic teacher at the time. The more he was exposed to cars, he found himself drawn to import and tuner cars. He developed a strong love for Toyotas and Nissans, and for a long time he wanted an S-chassis. When the first GT86 was debuted, he fell in love at first sight, and began saving.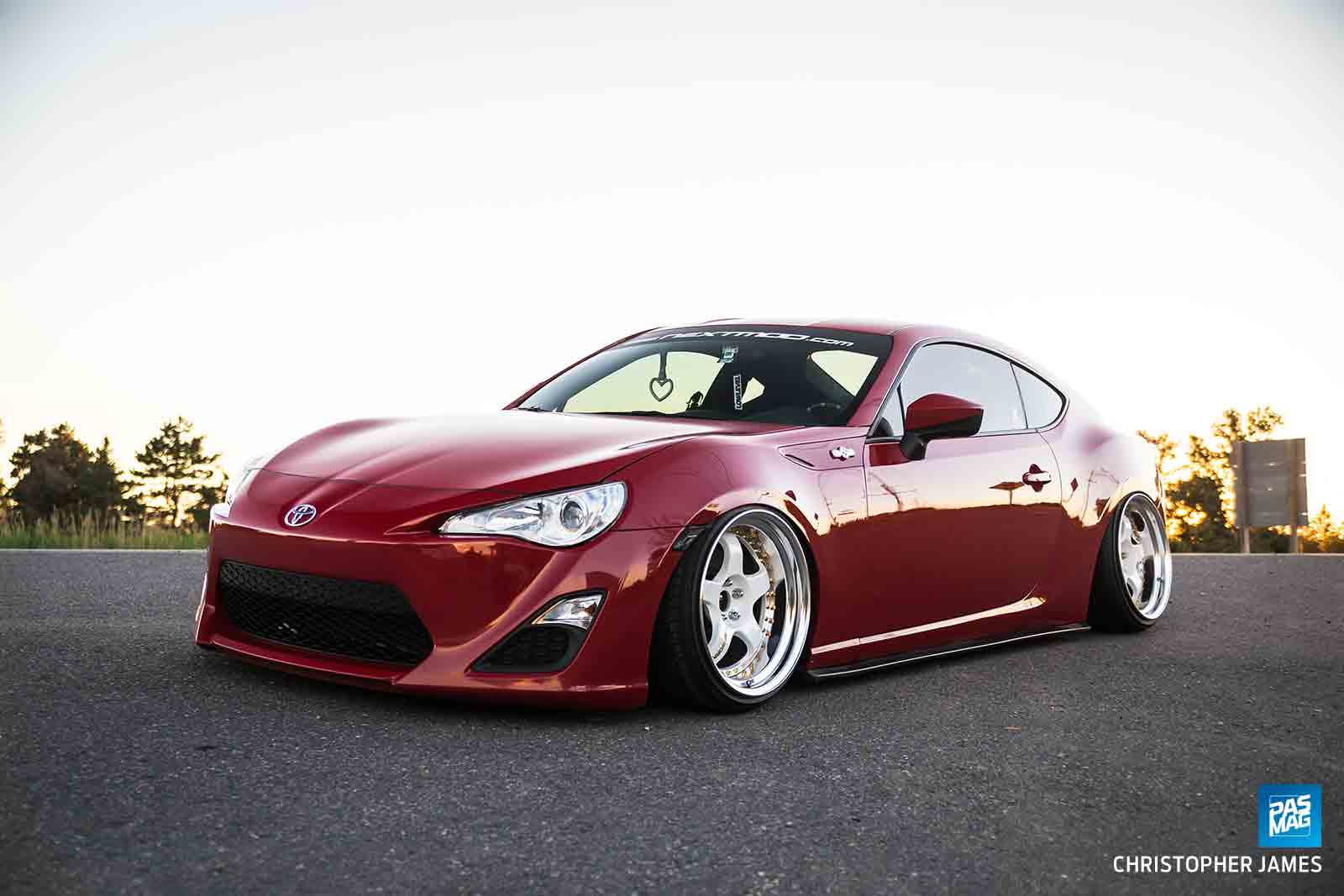 Four years after he set his sights on the car, he bought his 2015 Scion FR-S in 2017. Within a year, he decided he wanted his car to be low and slow while being eye-catching. As his first build ever, Pelowich was sure to do his research before making any major decisions. Of course, there will always be some challenges.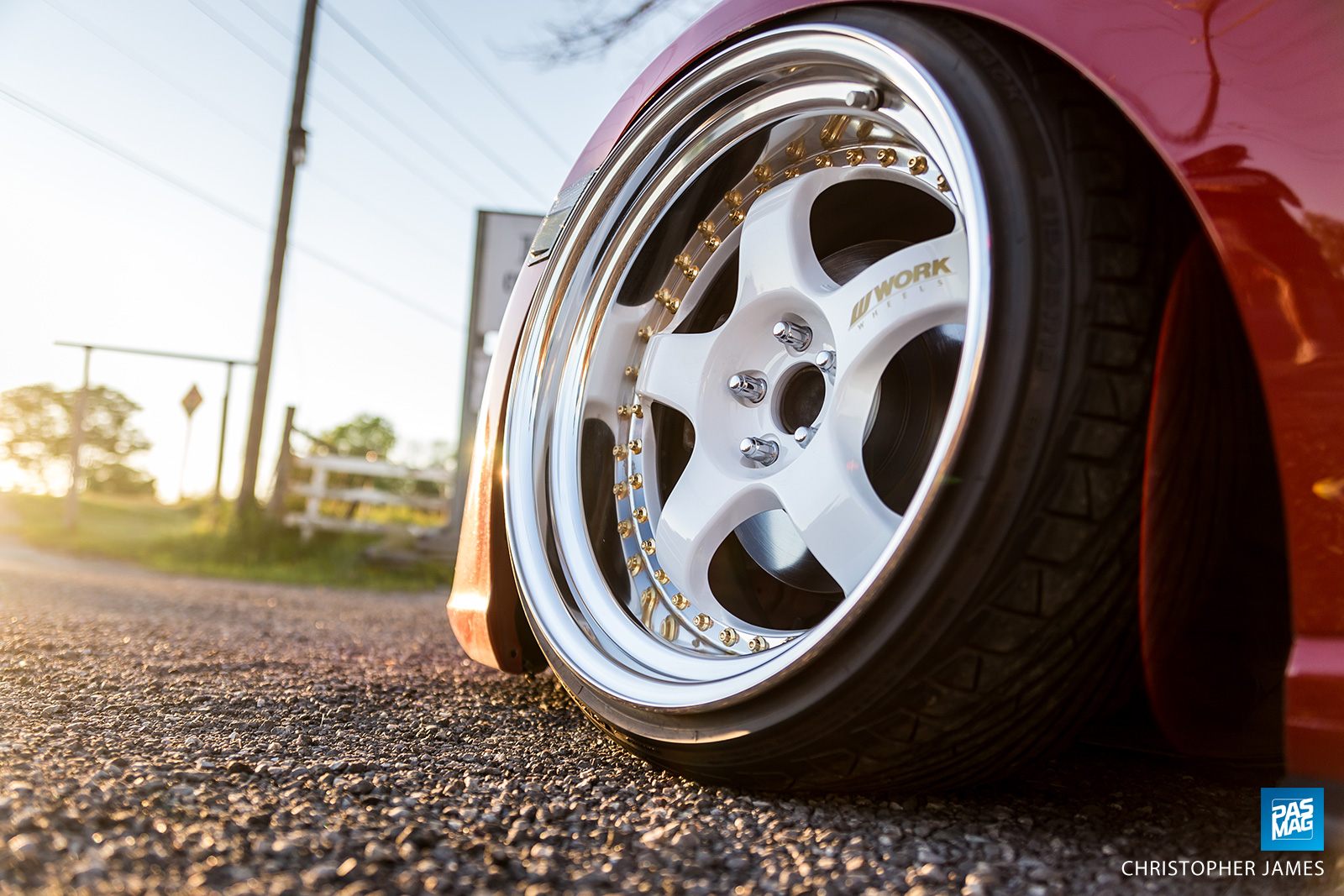 When he picked up his Work Meister S1 3-piece wheels in 18x10 sizing, he knew he would need to make some modifications to fit the wheels under the stock body of the FR-S. With some fender work and a bit of camber, as well as some frame modification, the fitment was right where he wanted it.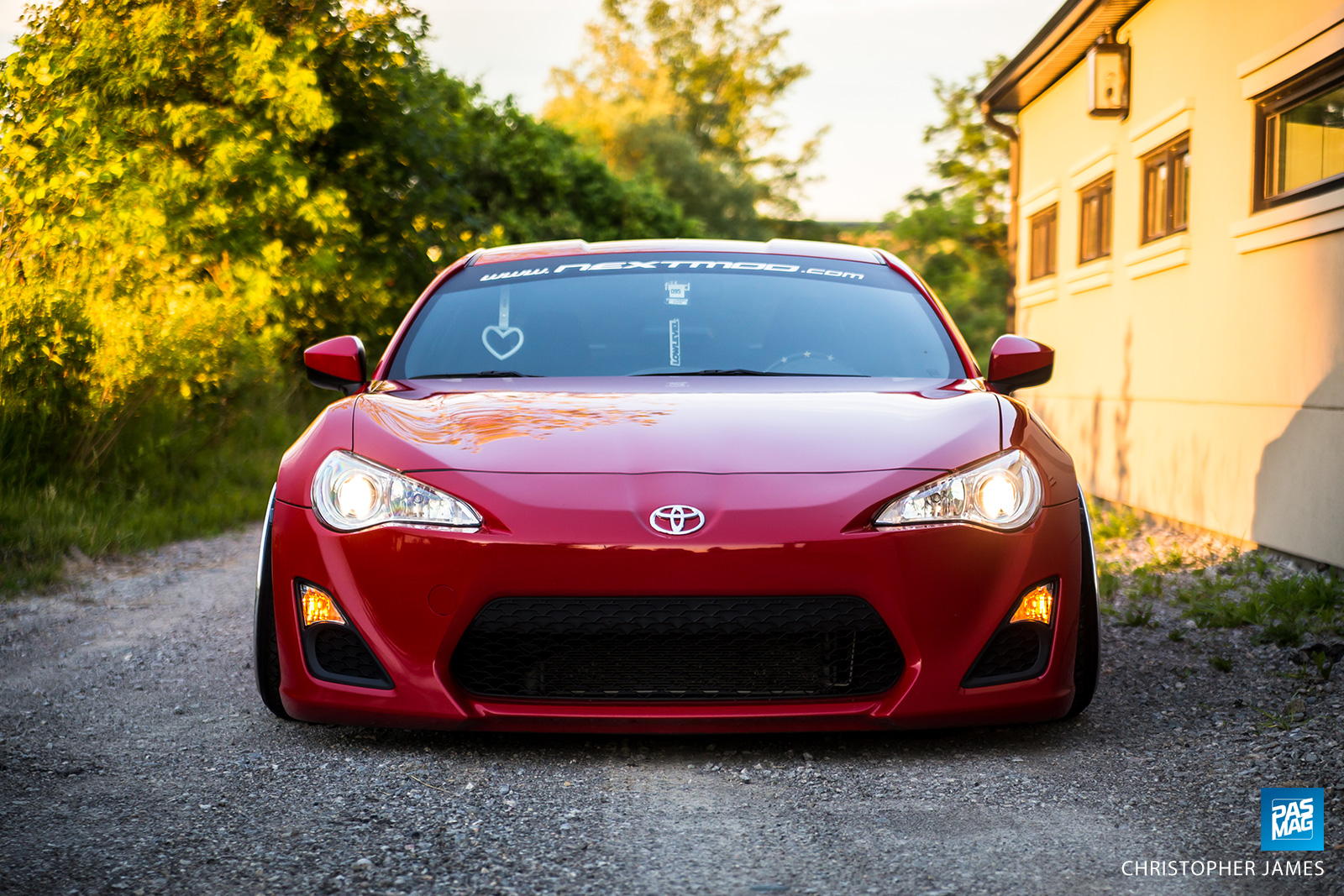 "My favorite aspect of my current build is definitely the color combination," he says. "The red, white, and black all match perfectly, not to mention the headlight chrome housings match the lips of my wheels." Today, his car is another one of his toys, just like the toy and model cars me built over the years that decorate his room.