Photography by Mark Vasilyuk
---
If you haven't heard of Roel Chavez's Rocket Bunny Lexus RC350, you must be living under a rock.
Built to roll into a town, dominate their shows, and leave with an armful of trophies, this widebody creation has already amassed 22 awards in the past year and shows no signs of slowing.
Funny enough, it all just started with a thought, and the thought was "why not?" Being friends with Hong Chin at Rev Motorsports definitely helped, as Chavez watched beautiful builds roll out of the shop time after time and soon wanted to be one of them. With only wheels and tires on his RC350 at the time, Chavez, the owner and Project Engineer of his own company figured he owed it to himself to build something special to reflect all his hard work.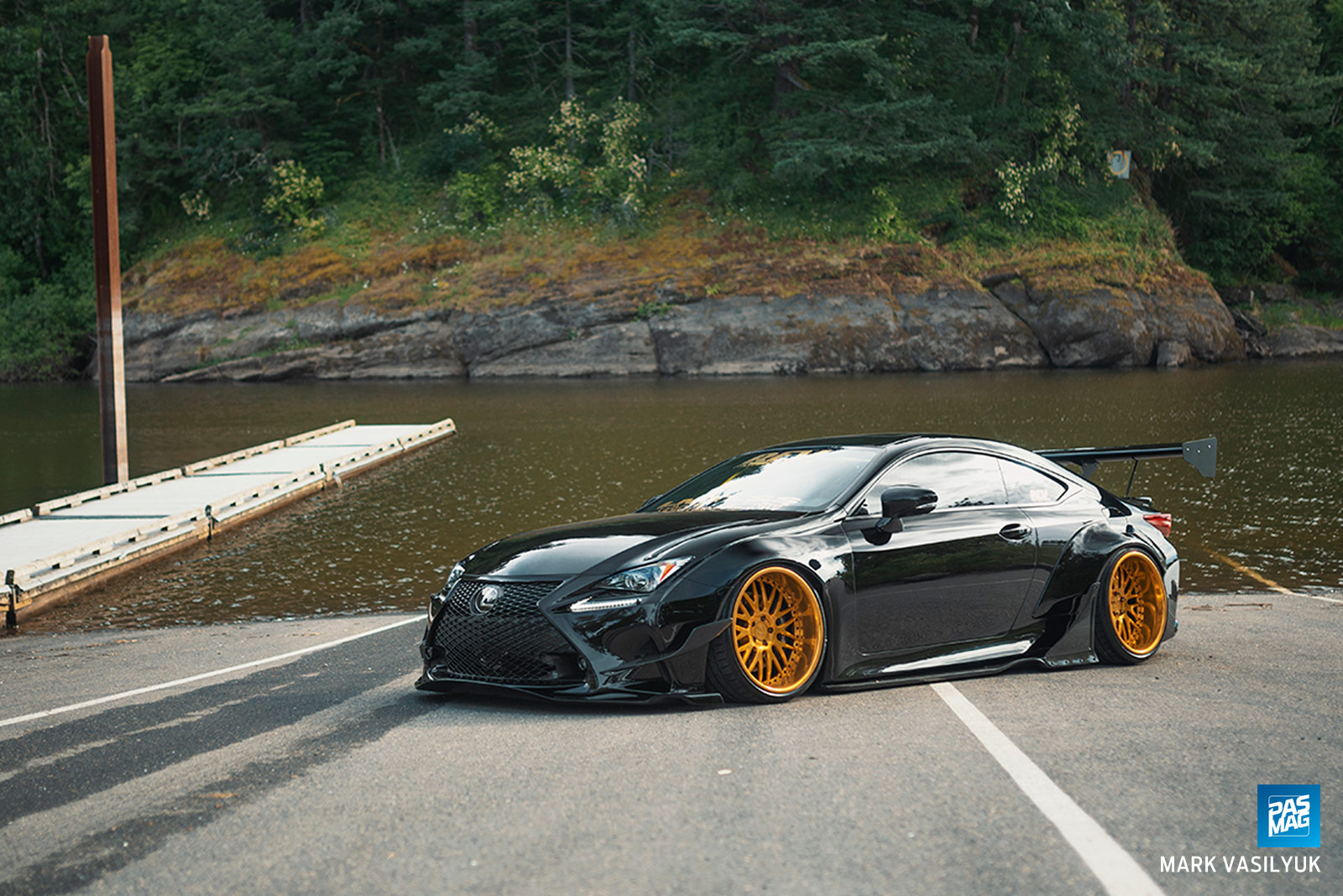 Chavez, however, had never built a car before, so it definitely helped that Rev Motorsports and Image Street Rod Oregon were game to bring his dreams to reality. His goal was to push his V6 motor with a supercharger system and mold his Rocket Bunny kit to become the first to do so on the platform. You can see by the photos here how well he succeeded.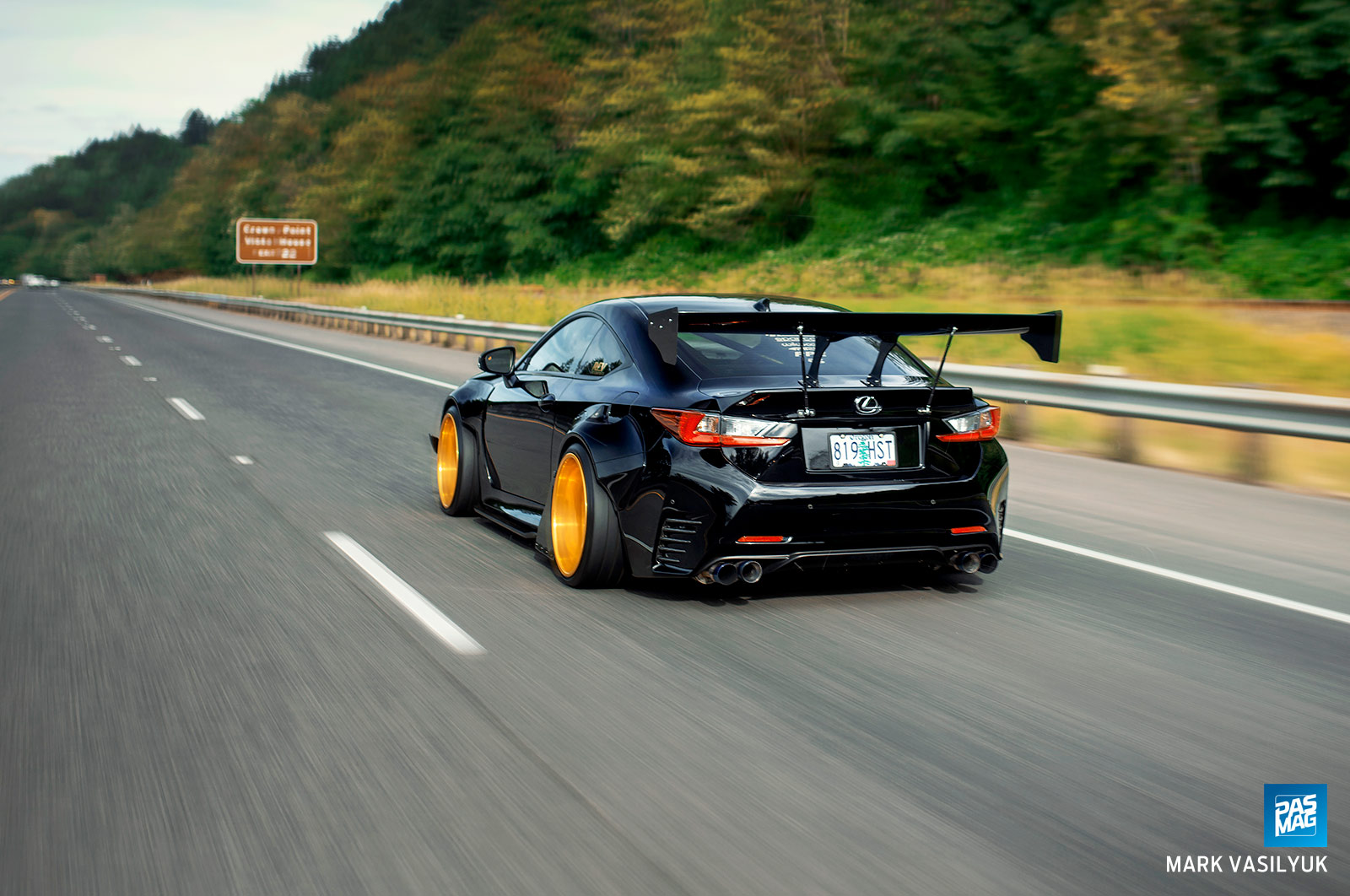 Airing out over 20x12-inch Avant Garde AGL10 three-piece wheels, Chavez's RC is a full-on build, being touched inside and out. Underneath the molded widebody and custom paint is a full custom roll cage, Recaro Sportster GT seats, and Sparco harnesses in the cockpit, while the trunk plays host to the AirRex air suspension and JBL audio gear that are all installed in their own panel.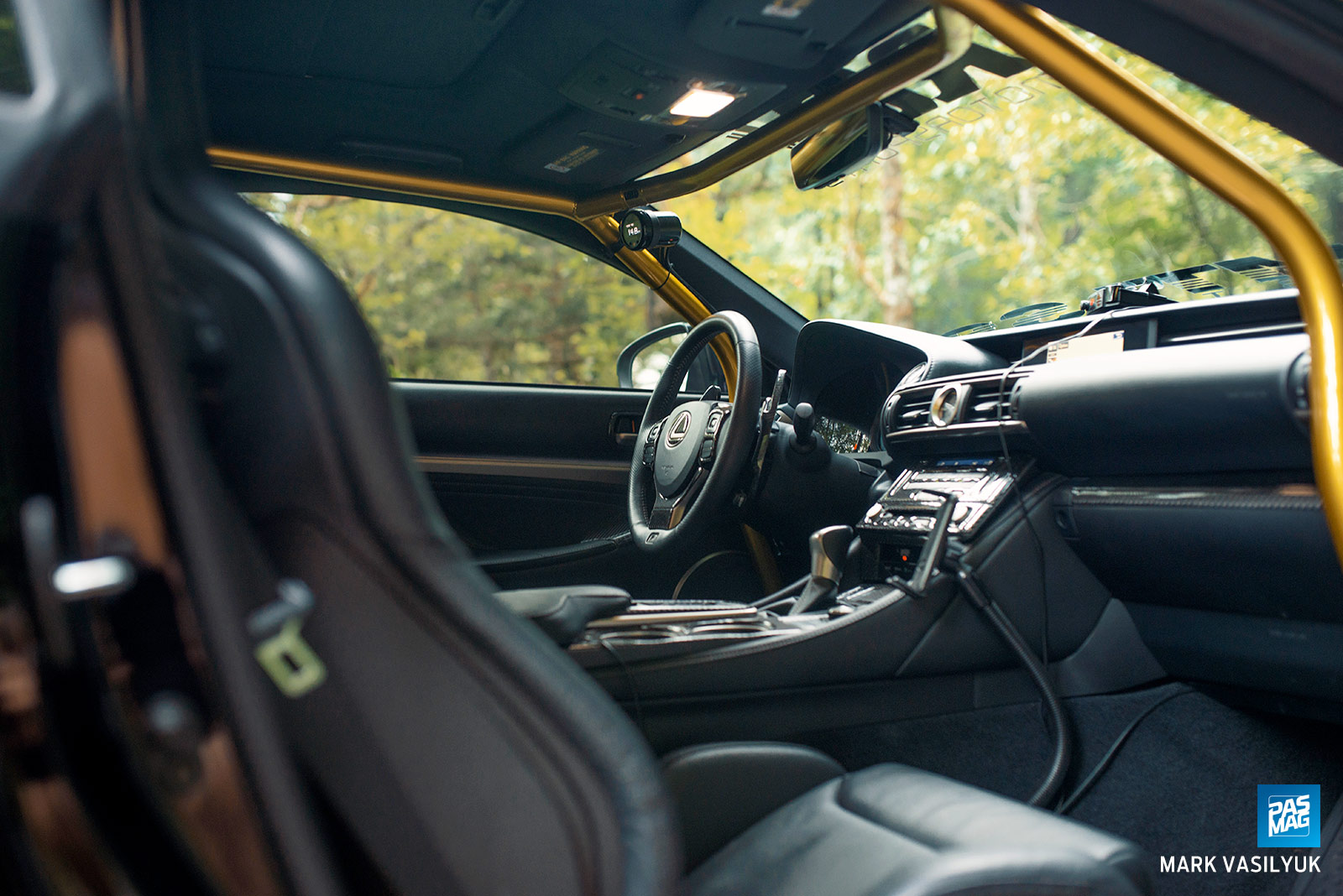 "I was watching and keeping tabs on SEMA builds - one RC-F from SoCal and an RC-F out of Vegas," Chavez explains of his competitive spirit. "I wanted to chase them all down and beat them in their own cities at car shows."
If you're running a successful RC, watch out - this guy is coming for your crown.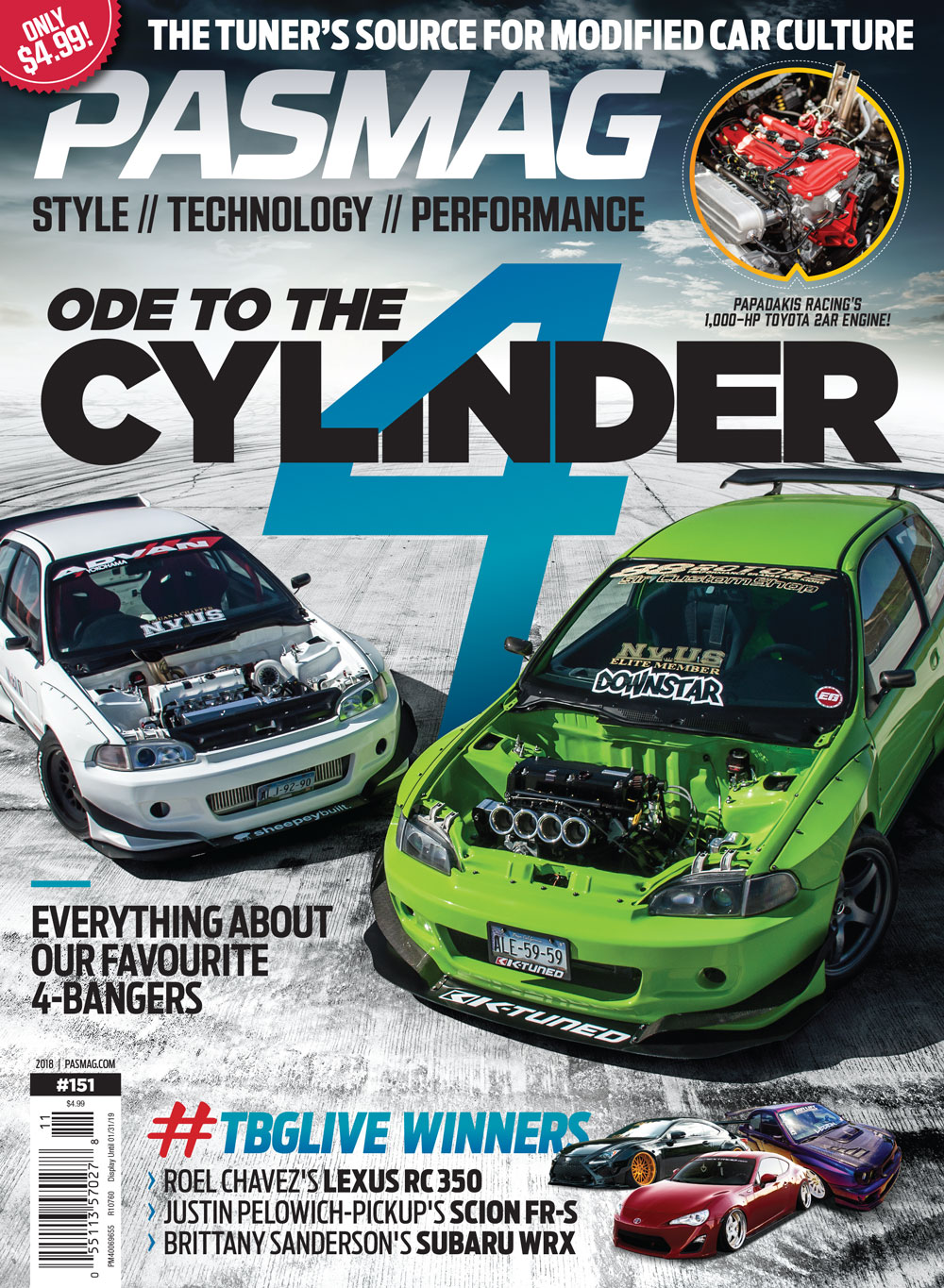 Roel Chavez's 2015 Lexus RC350 F Sport is featured in PASMAG #151. CLICK HERE TO ORDER.