Photography by Joel White, John Peñano & Oliver Werksman
---
There aren't many names out there that are more synonymous with World Rally Championship than "McRae."
Two years after Colin McRae's debut in WRC with Subaru, he won the WRC Drivers' Title in 1995, making him the youngest person to win the title in WRC history - an achievement that his name still carries to this day. In 1999, McRae piloted a Ford Focus to hold the record for most WRC event wins in 2002. Decorated and talented, McRae has always been the WRC driver to watch.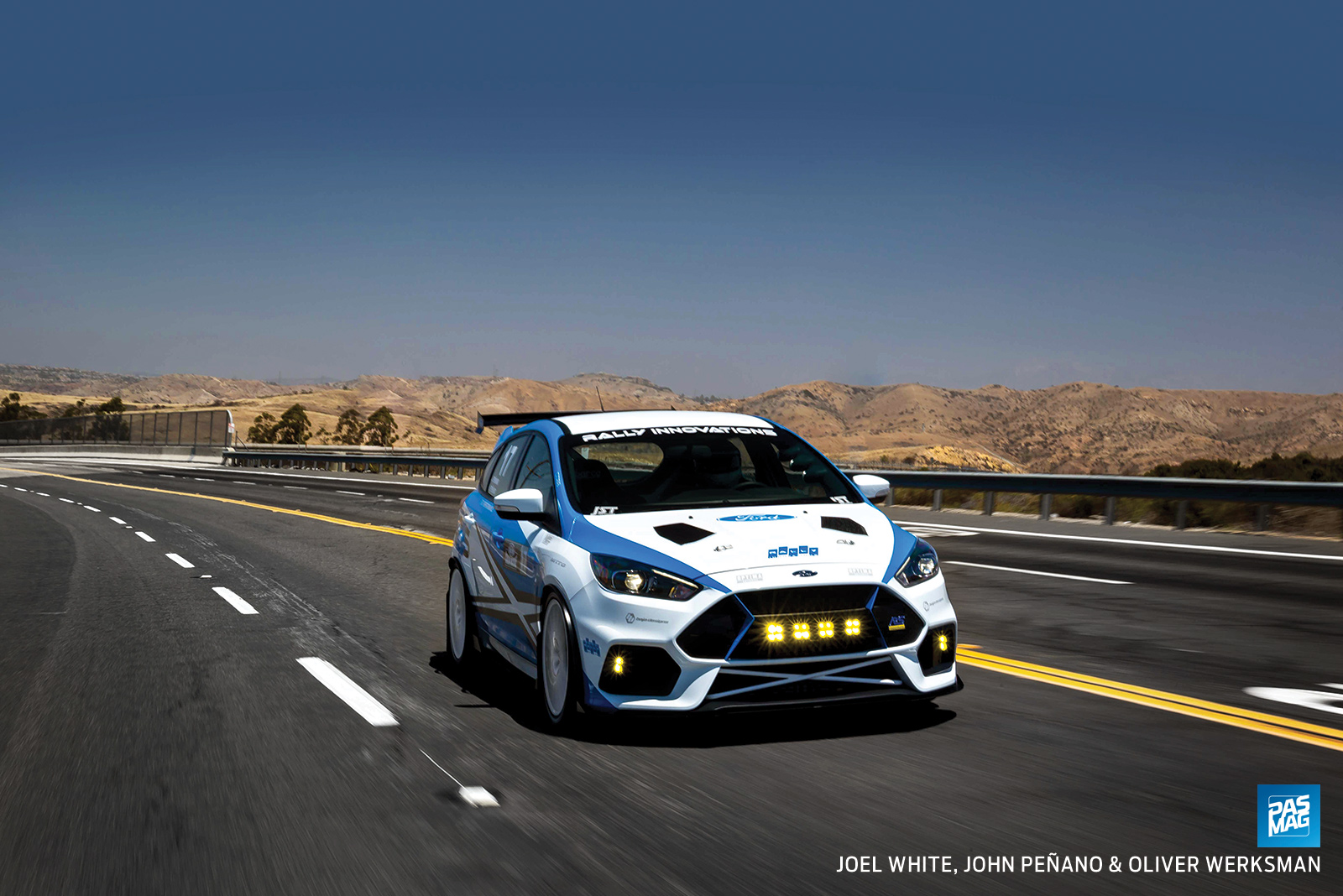 Although McRae would leave Ford after the 2002 season on good terms, he still had a soft spot for the company's platforms for rally racing. At Goodwood's Festival of Speed in 2006, he unveiled the "McRae R4," which shared some parts with the first generation Ford Ka compact car that already enjoyed a one-make rally series itself. Where the rally Ka would see horsepower numbers in the 80s, McRae's R4 boasted a 350-horsepower, 2.5-liter, inline-four Millington Diamond engine without the use of forced induction. The R4 could also be configured in two- or four-wheel drive and was focused on keeping WRC running costs lower. Unfortunately, the R4 would only see competition in the DiRT series of video games, as Colin McRae was tragically killed in a helicopter accident in 2007.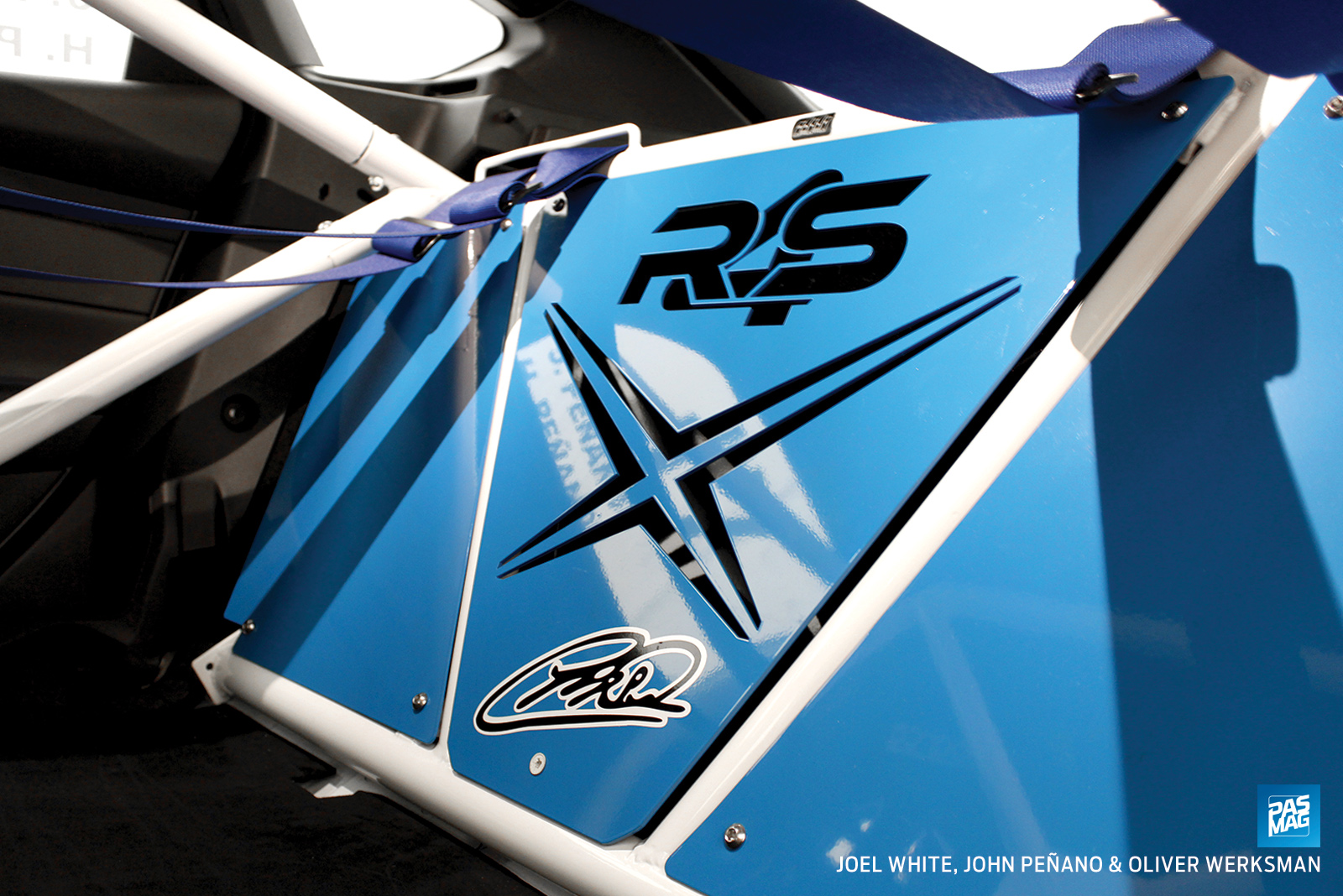 Ten years after the fact, John Peñano of Rally Innovations, avid fan of WRC and McRae, decided that paying homage to what could have been was appropriate for his next SEMA build with Ford, seeing as their platform for 2017 would be the most potent version of the Focus that North America has seen - the Focus RS. Combining the what ifs of the R4 project with the current technology of the RS, Rally Innovations called their new project "R4S" and got to work on their tribute to McRae.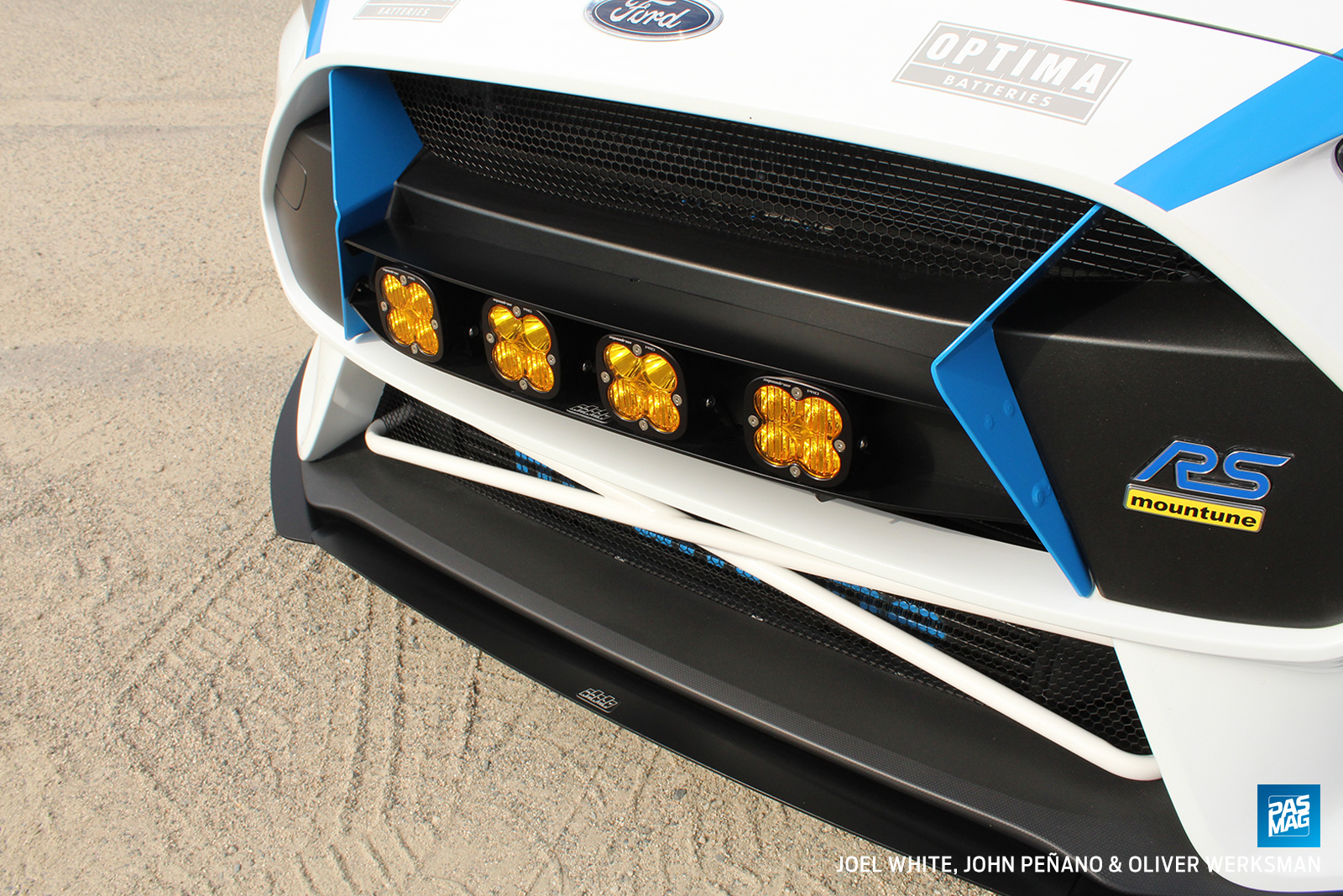 "We chose this vehicle platform because it's the iconic hot hatch that most of us auto enthusiasts have been waiting for Ford to bring stateside," says Peñano, enthusiastically. "To commemorate the legend and his dominant wins with Ford, we had to build a tribute 2017 Focus RS with the livery and aero styling to emulate one of McRae's last project builds: the R4."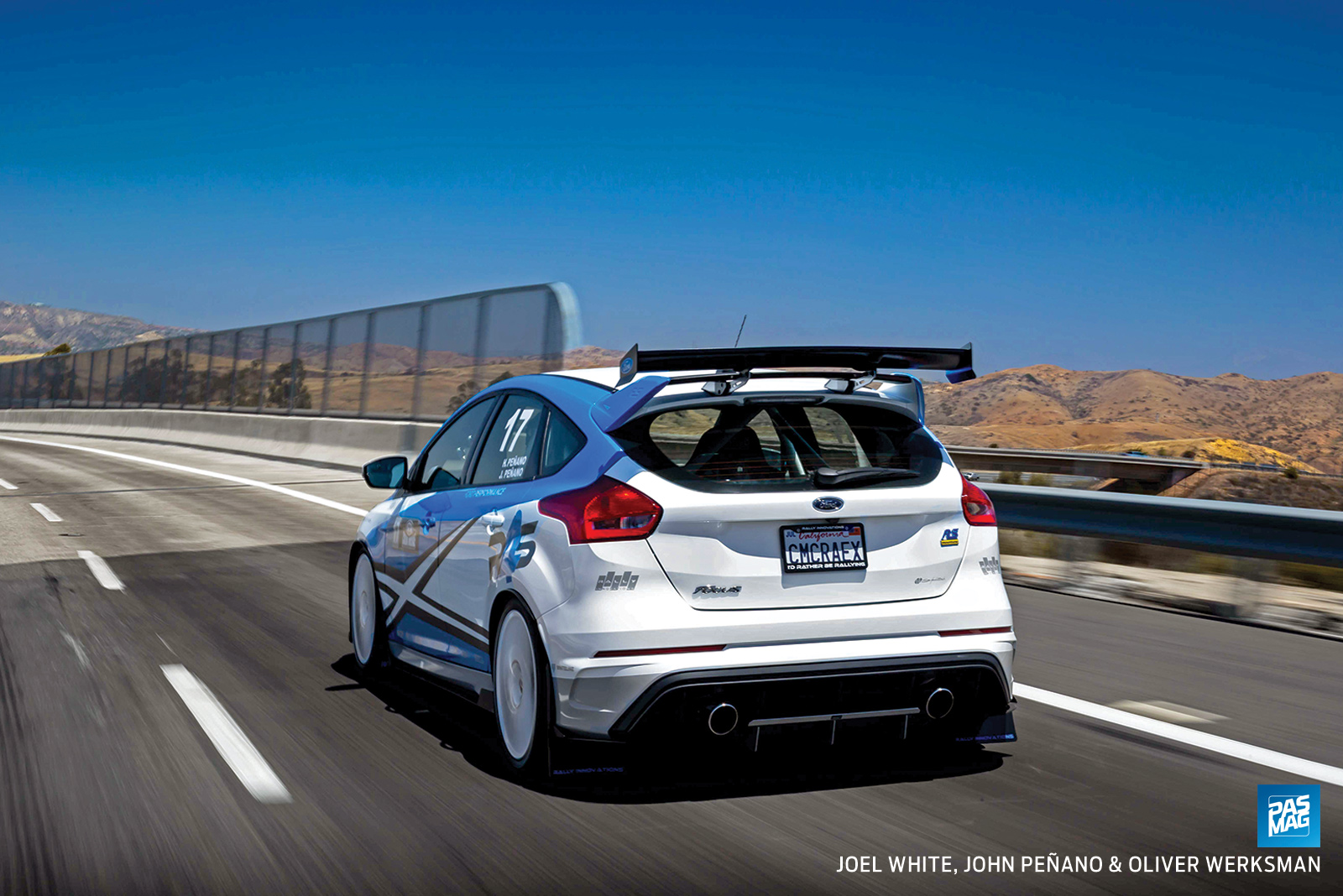 It was Rolotech Car Wraps that was entrusted with emulating and translating the graphic scheme from the R4 to the Focus RS, and they did so on the "Frozen White" Focus with Avery Dennison Intense Blue and 3M Storm Gray to reproduce McRae's cross livery with colors more reflective of Ford than the black and red R4 shown at Goodwood. All of the aero work on the car was done by Rally Innovations with cues taken from the R4, resulting in an aggressive aluminum splitter kit, light plate for the Baja Designs Squadron Pro LED amber lights, and high-mount wing on top of the RS's existing hatch spoiler. During development of the aero for the RS, Rally Innovations was lucky enough to have the assistance of Ford's GT Exterior Design Manager, Garen Nicghosian, who Peñano says was instrumental in executing the design of the parts.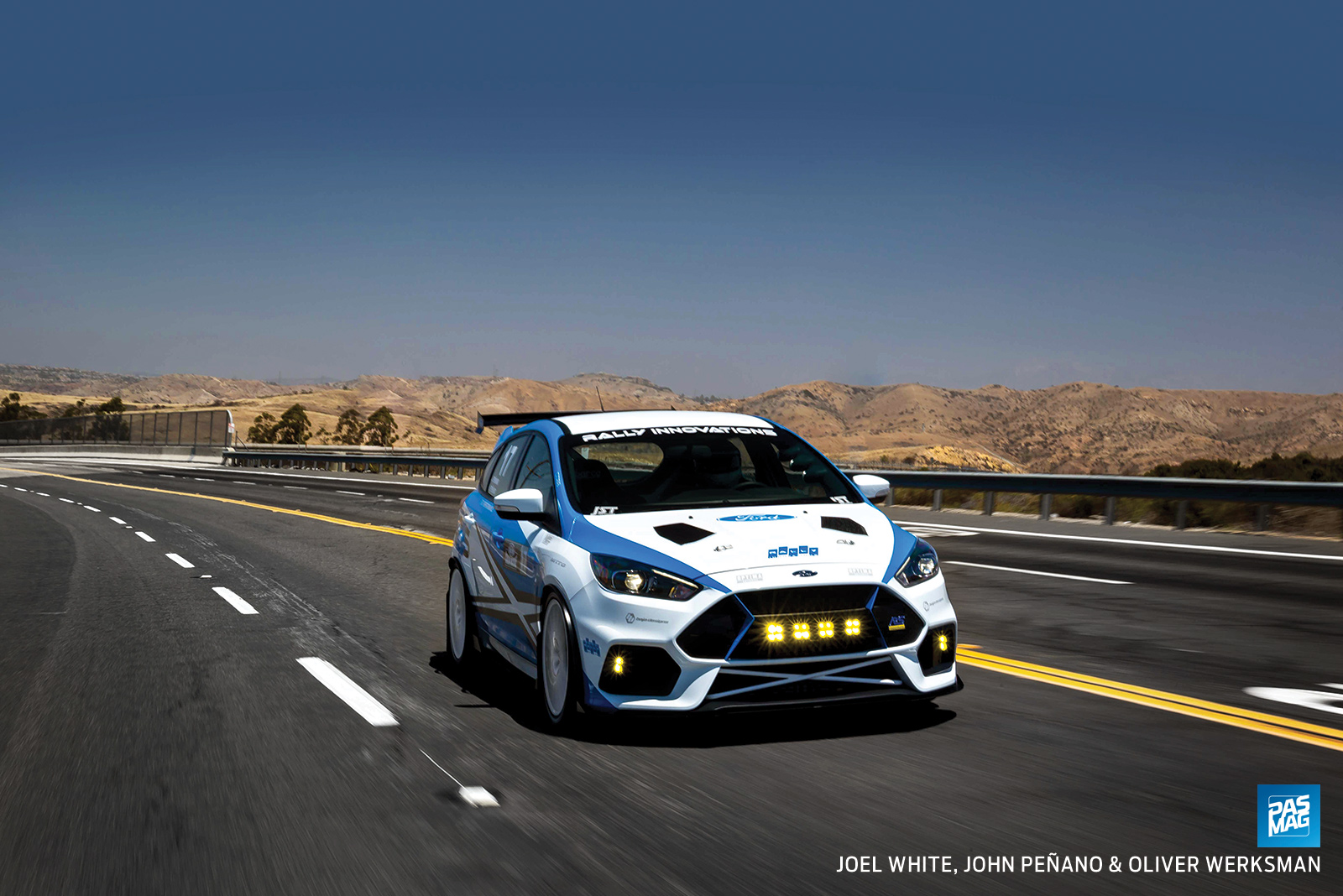 Looking the part is one thing, but performing, especially when it's a tribute to the great Colin McRae, is paramount. Thankfully, this car is coming from Peñano and his crew, who regularly thrash their SEMA builds, which is a bit uncharacteristic of cars meant for the show floor. The Focus RS is already built to be a road-burner, but those characteristics have been reinforced by RSR Sports-i coilovers that serve up capability for winding back roads and track days, and some DBA 4000 Series slotted brake rotors that pair up nicely with the factory Brembo calipers for some extra abuse. Wrapped in Nitto NT-01 tires are one-off OZ Racing Superturismo GT wheels in 19x8 sizing that have been exclusively coated in Rally White. This has all culminated in a car that's perfectly suited to the tarmac rally and time attack events that Rally Innovations built it for.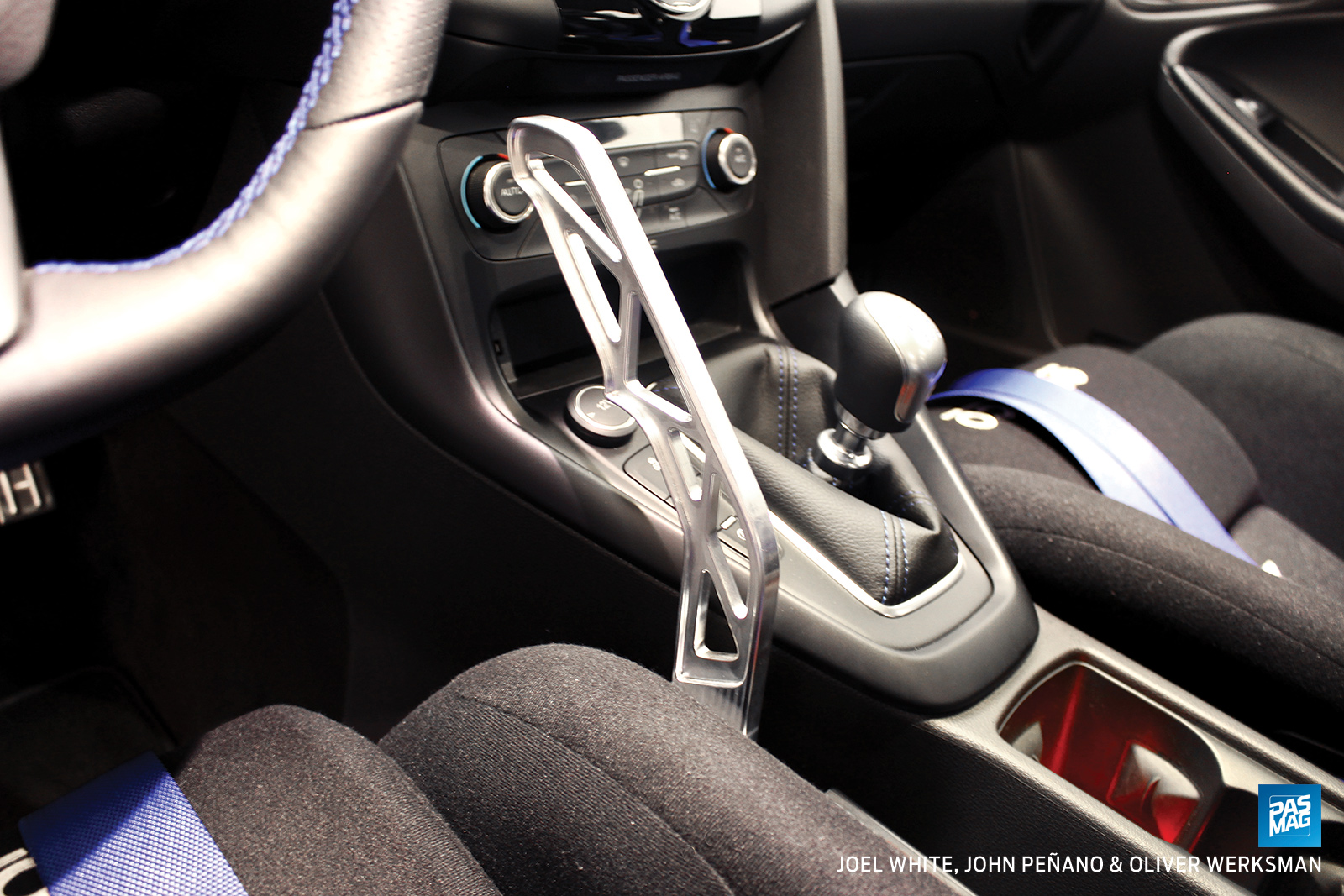 Under the hood of the RS is Ford's awesome 2.3-liter inline-four that puts out 350 horsepower, though with the help of a turbo, unlike the Millington Diamond powerplant in the R4. To support the P3T EcoBoost engine, the build team employed Mountune's intercooler, air induction kit, and triple-pass CSF performance radiator, as well as a blow-off valve and wastegate from Turbosmart. To further push the engine, a JST Performance Stage 3 tune was mounted to a COBB AccessPort tuner, and for just a little bit more tail-happy fun and rally flair, Ford's "Wicked Stick" e-brake lever system was installed. Also from Ford's Performance catalogue is the three-inch cat-back, which has been paired with a Mountune up-pipe and custom three-bung Borla down-pipe for a nice bellow to compliment the 360 horsepower and 380 lb-ft of torque that the Focus R4S is capable of now.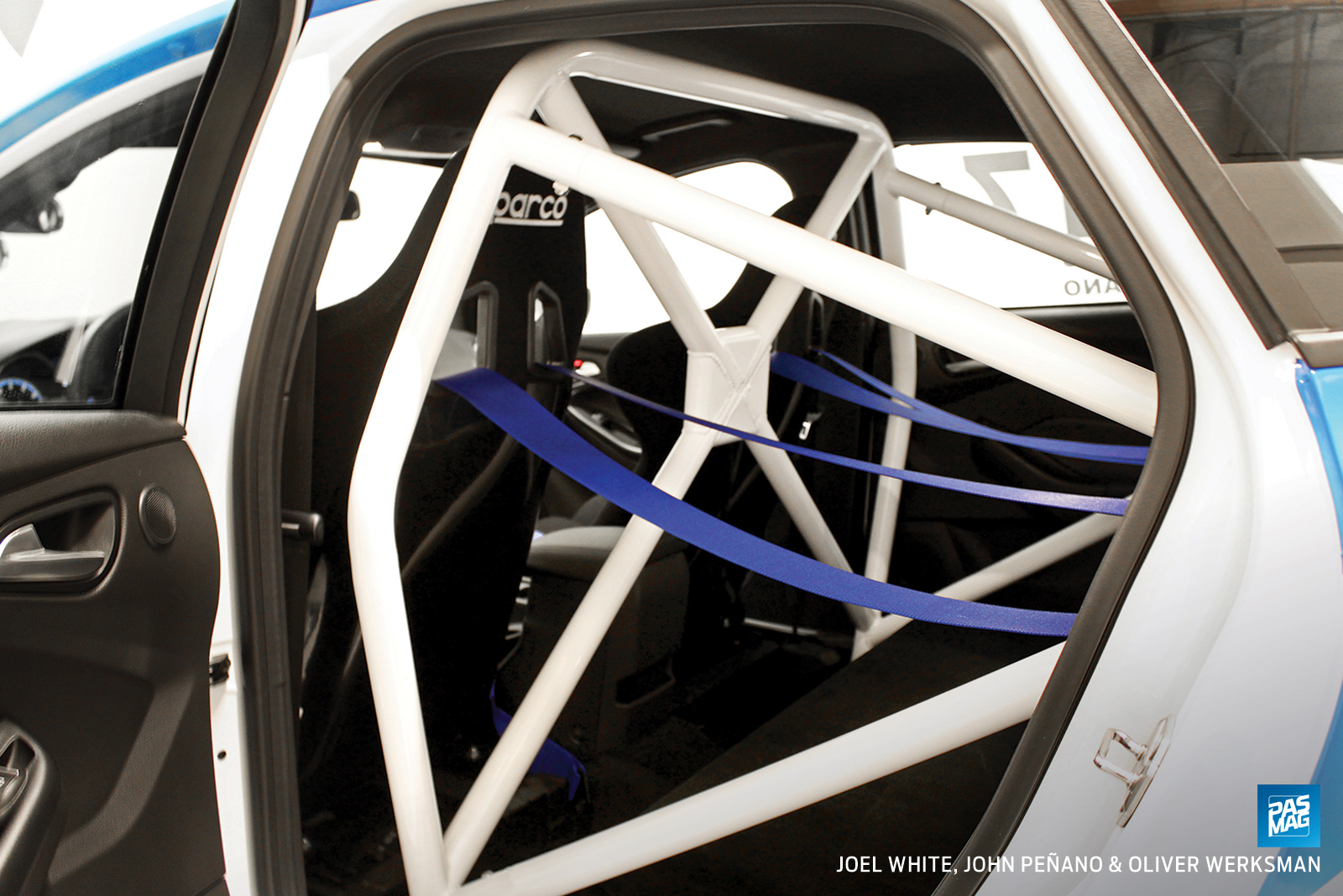 "A key part in this build and who had inspired me over the course of the build would have been my father, Honorio Peñano," says Peñano, looking back. "He kept me focused and grounded at all times, as well as being an integral part of the interior build and install. Like the roll cage he had built for this project, he truly served as the backbone and structure for this build!"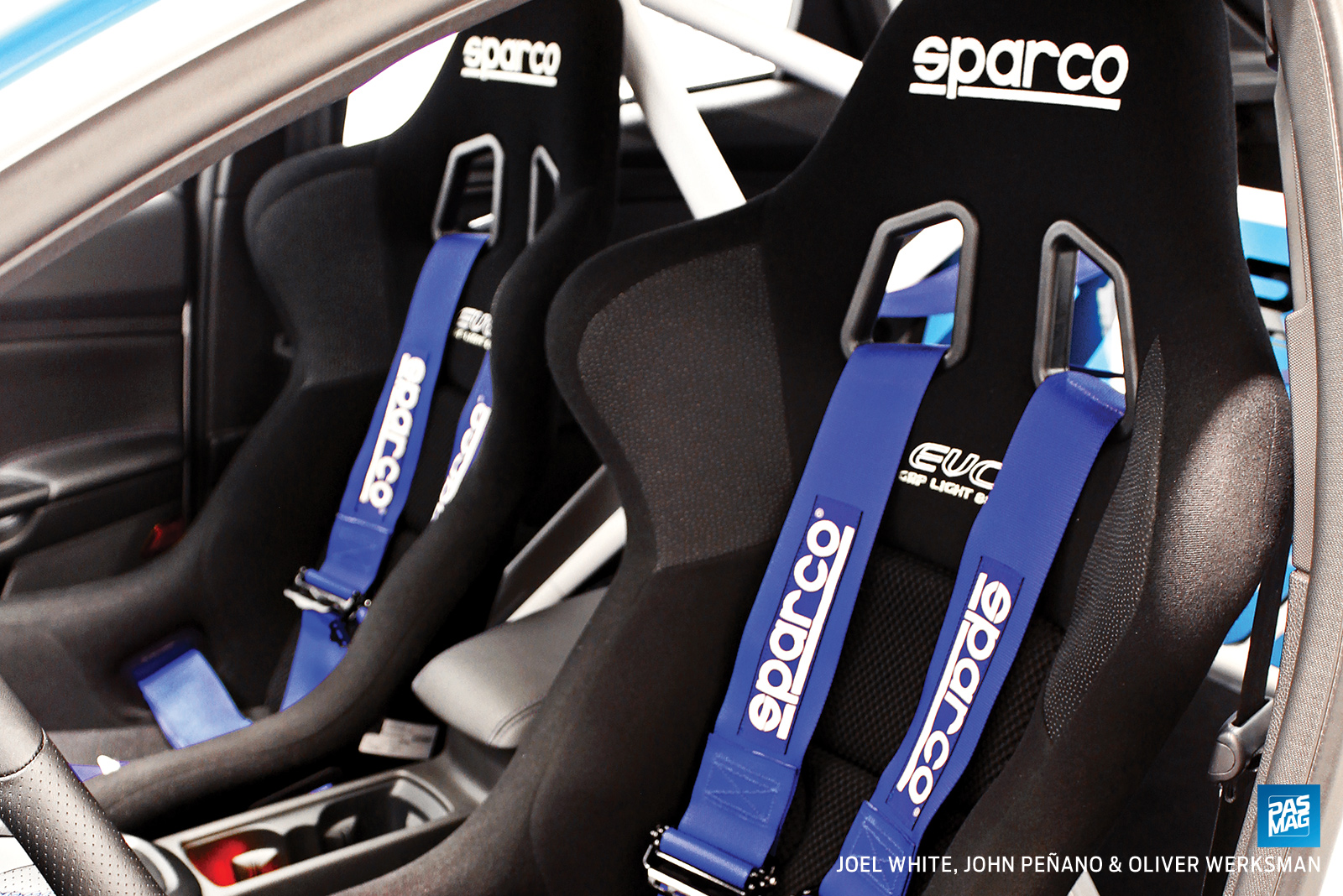 Accompanying the roll cage inside the RS are a pair of Sparco Evo seats and six-point harnesses, custom interior panels, and a rear seat delete. It's plain to see that the R4S is all about motorsports. Autometer Cobalt gauges and pods round out the feel, giving readouts on everything from AFR to when to shift.
"The great words of Colin McRae, 'when in doubt, flat out,' continued to inspire us during the build," Peñano explains of the process. "When times get tough, just give it your all and your direction will straighten out. All SEMA builds are difficult. A car is a car, a build is a build, but building a car with a team who share your passion is priceless."
When a whole build team inspired by McRae's passion funnels all of that feeling into a car, the Focus R4S is the outcome. We can only imagine how much fun the man himself would have if he got behind the wheel.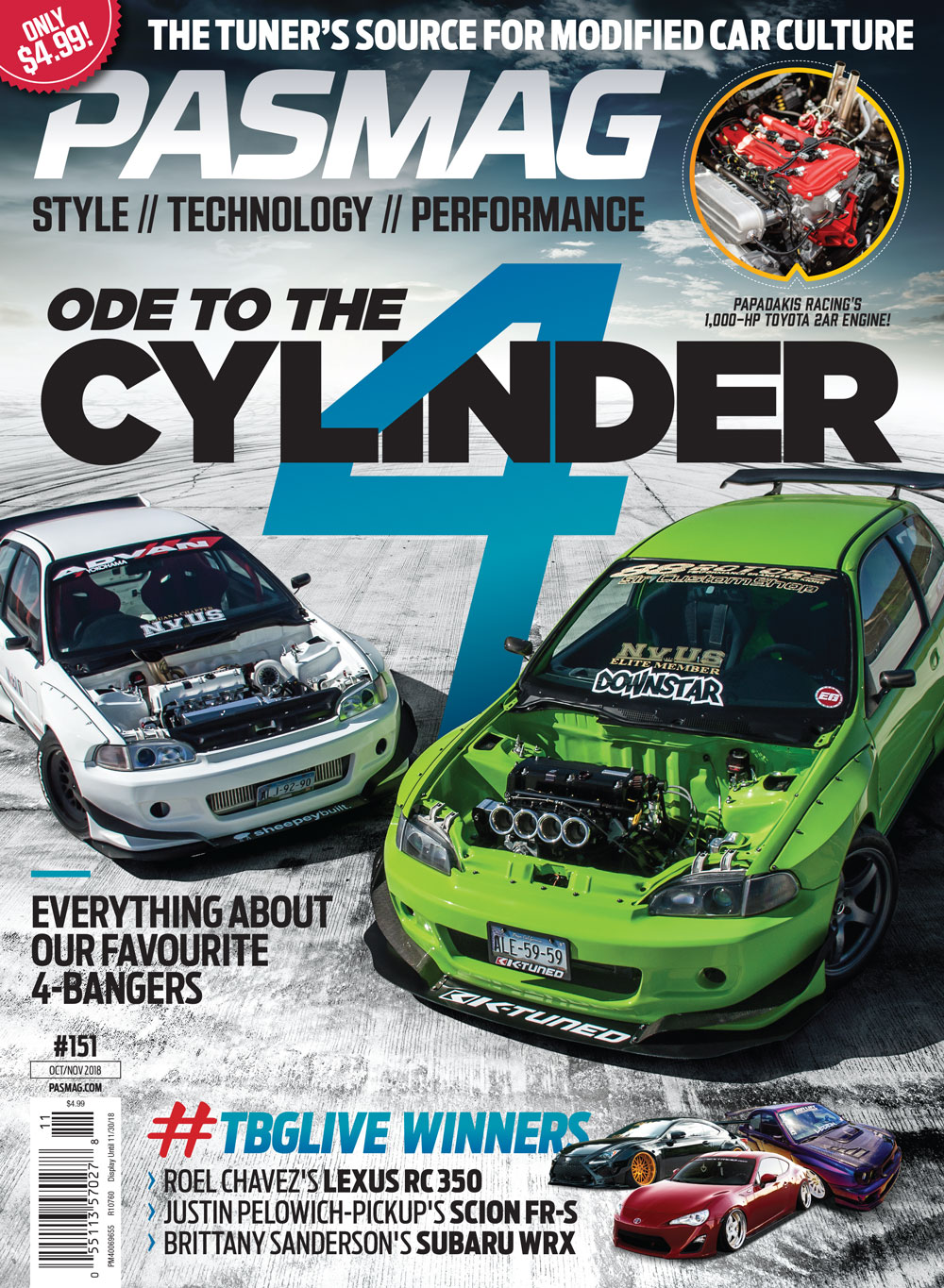 Rally Innovations' 2017 Ford Focus RS is featured in PASMAG #151. CLICK HERE TO ORDER.