Photos by Terence Gamble

---
Sleeping speedsters might be the best way to describe Volkswagen's Golf and its many variants. They're small, light and extremely quick off the line. Al Richards' experience with these pocket rockets dates back to his teenage years and his 1986 GTI, which was soon followed by a 1987 Jetta, 1985 GTI and the 1988 GTI that acted as the platform for perfecting his craft.
"I've owned everything from Jeep to Honda, Lexus to BMW, but I always seem to have my hands on at least one VW at any given time," Richards says.
So, when he found out about the new Golf R, he had to upgrade. He swiftly stripped his 2002 337 GTI of the wheels and air suspension and sold it complete with modified engine and interior, then tossed in his 2002 BMW X5 for the beauty you see here. His Golf R is a culmination of hard work and constant tinkering, perfected over the years.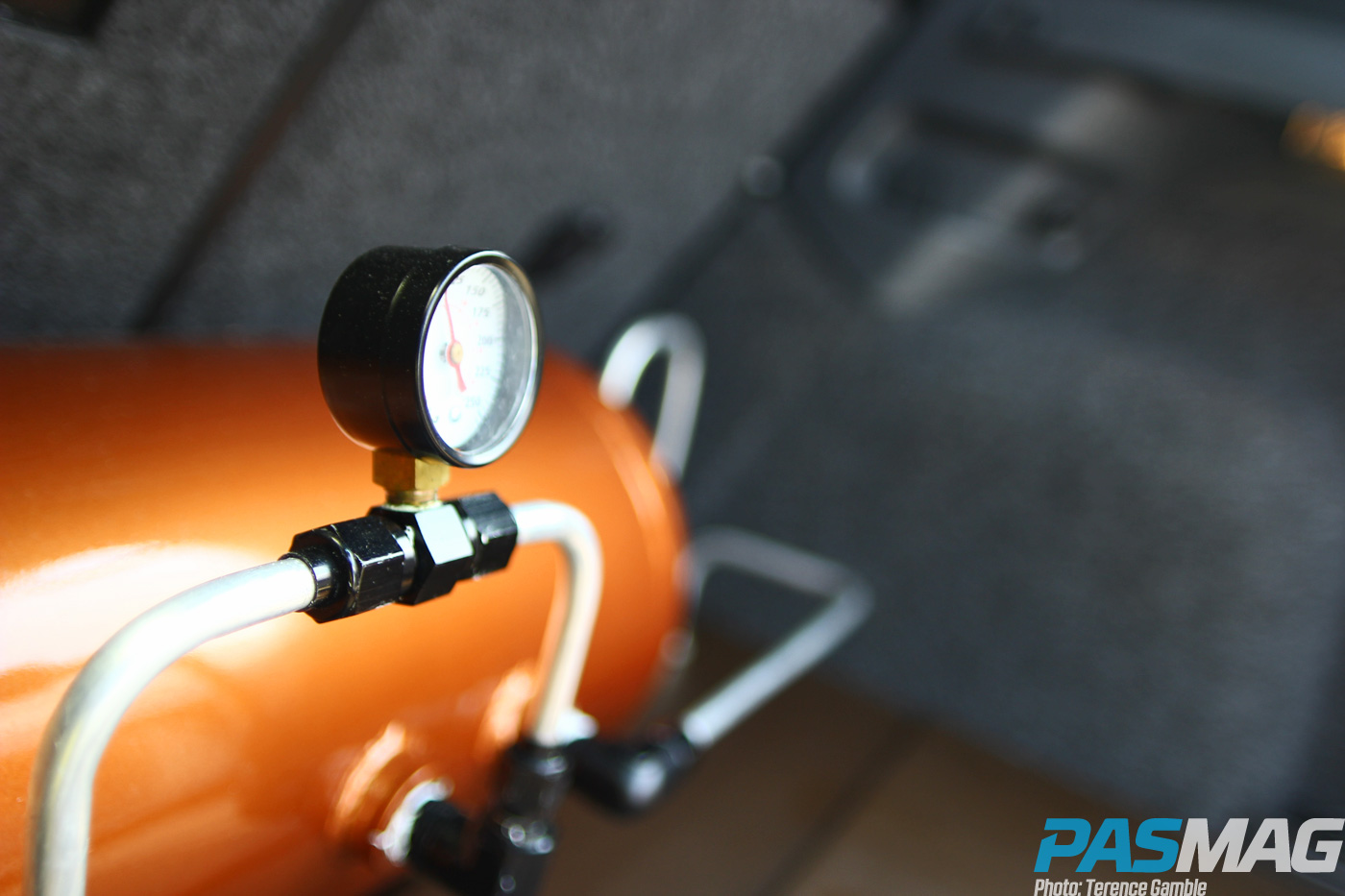 AIR IT UP: With an air suspension setup that includes a list of Air Lift Slam Series, SMC, Accuair, and VIAIR components, Richards' stance and ride height is all set by the man himself. His qualifications? He's a BMW/MINI tech. "I have changed my trunk setup three times since I installed the air setup," he says. "I do all the hard lines and trunk myself, I always get new ideas to try out and I only get the chance to do it on my own car. If I could change it every show I would, but it's time consuming and can be expensive."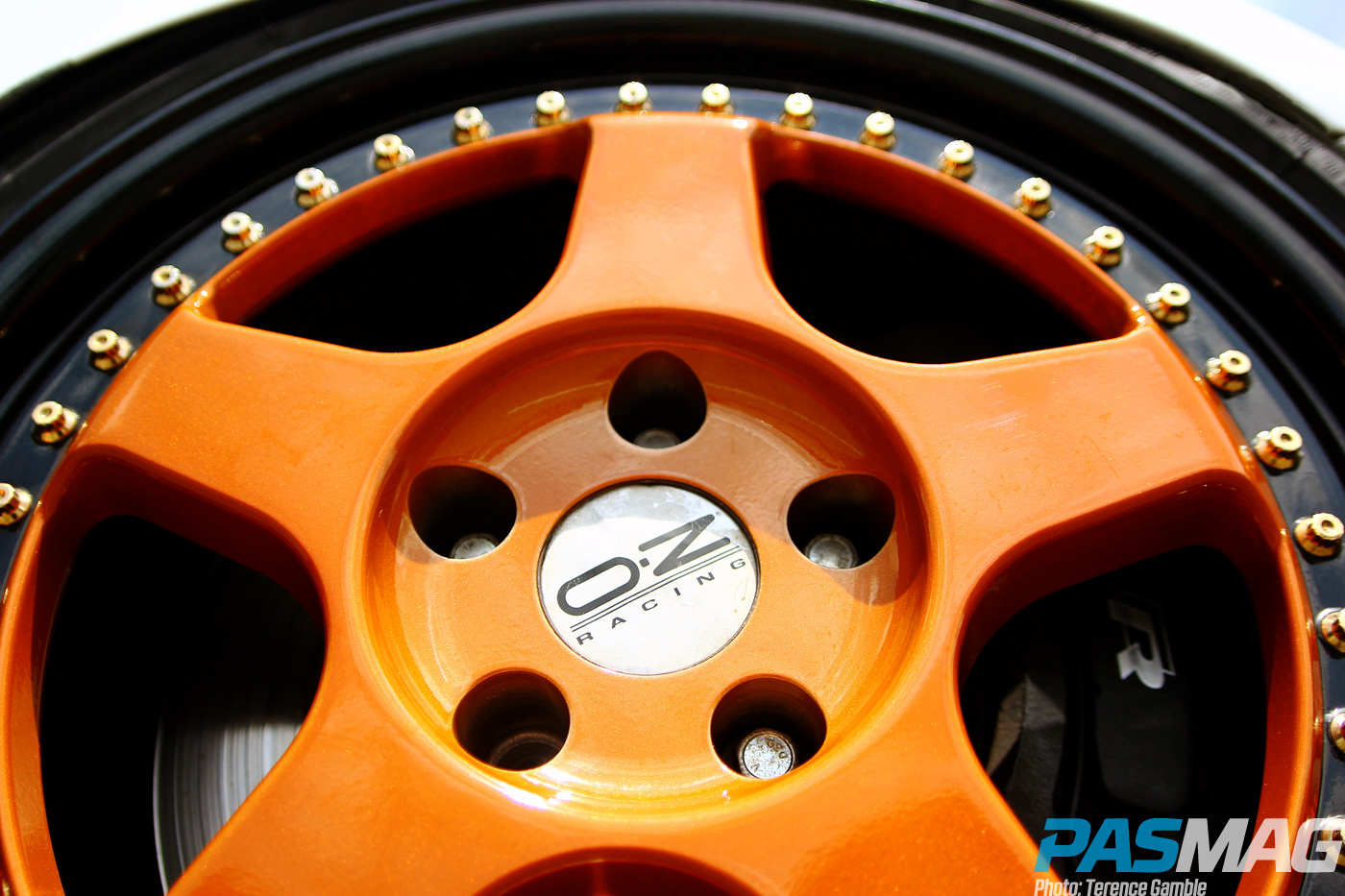 CANDY COAT: Tucked neatly under his fenders are a set of 3-piece 18-inch OZ Racing Pegasus wheels, custom powder-coated in Lollipop Tangerine Orange. Take a look closer and youíll see gold hardware, and a Lego valve cover out of the stem.
#TBGLIVE Event: Waterfest 2014 - Englishtown, New Jersey
Votes: 54% of the Popular Vote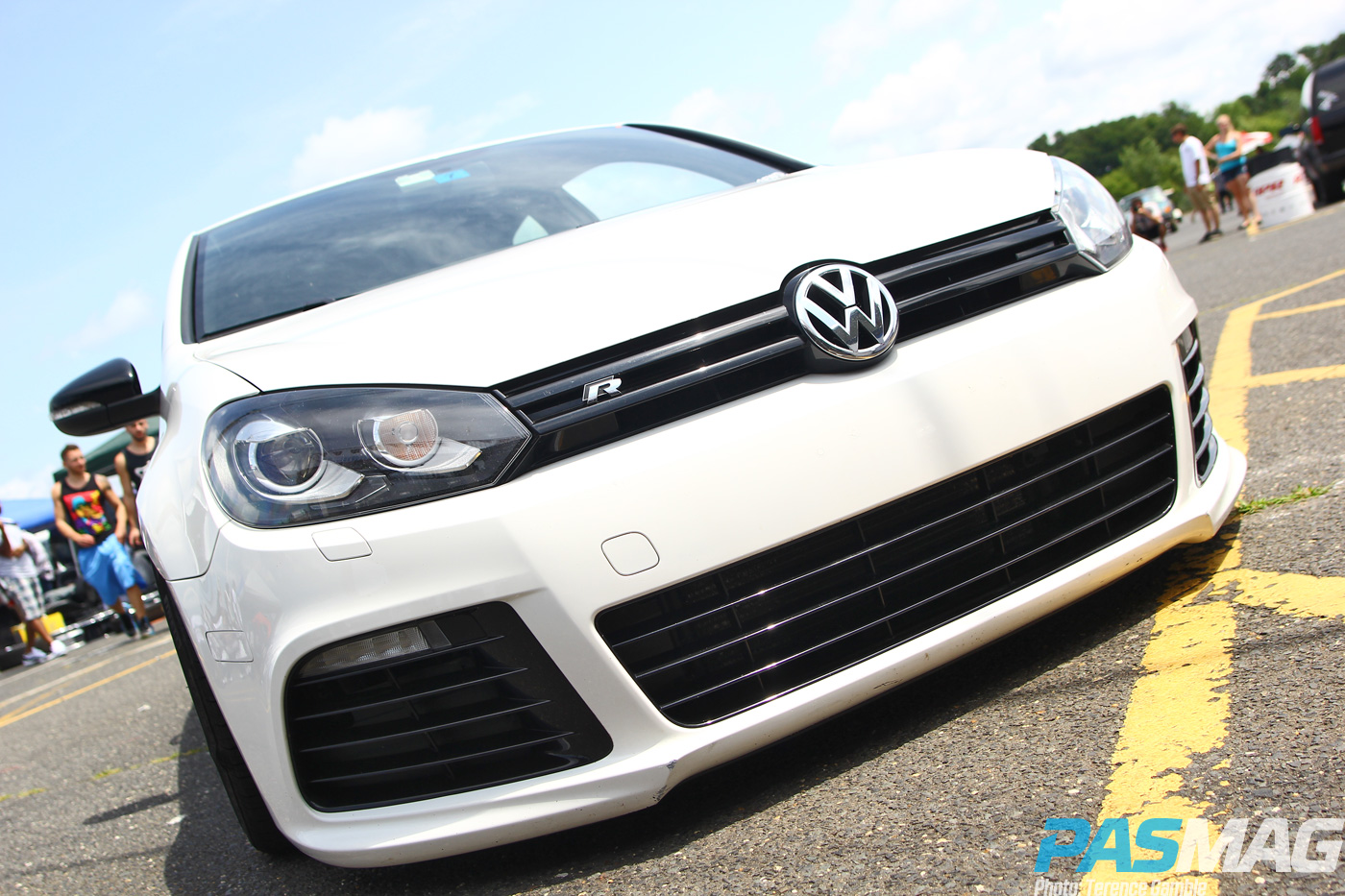 ESSENTIALS
OWNER: Al Richards
LOCATION: New Hampshire, USA
VEHICLE: 2012 Volkswagen Golf R
ENGINE: VW 2.0L turbo
HORSEPOWER: 320 WHP
TORQUE: 326 LB-FT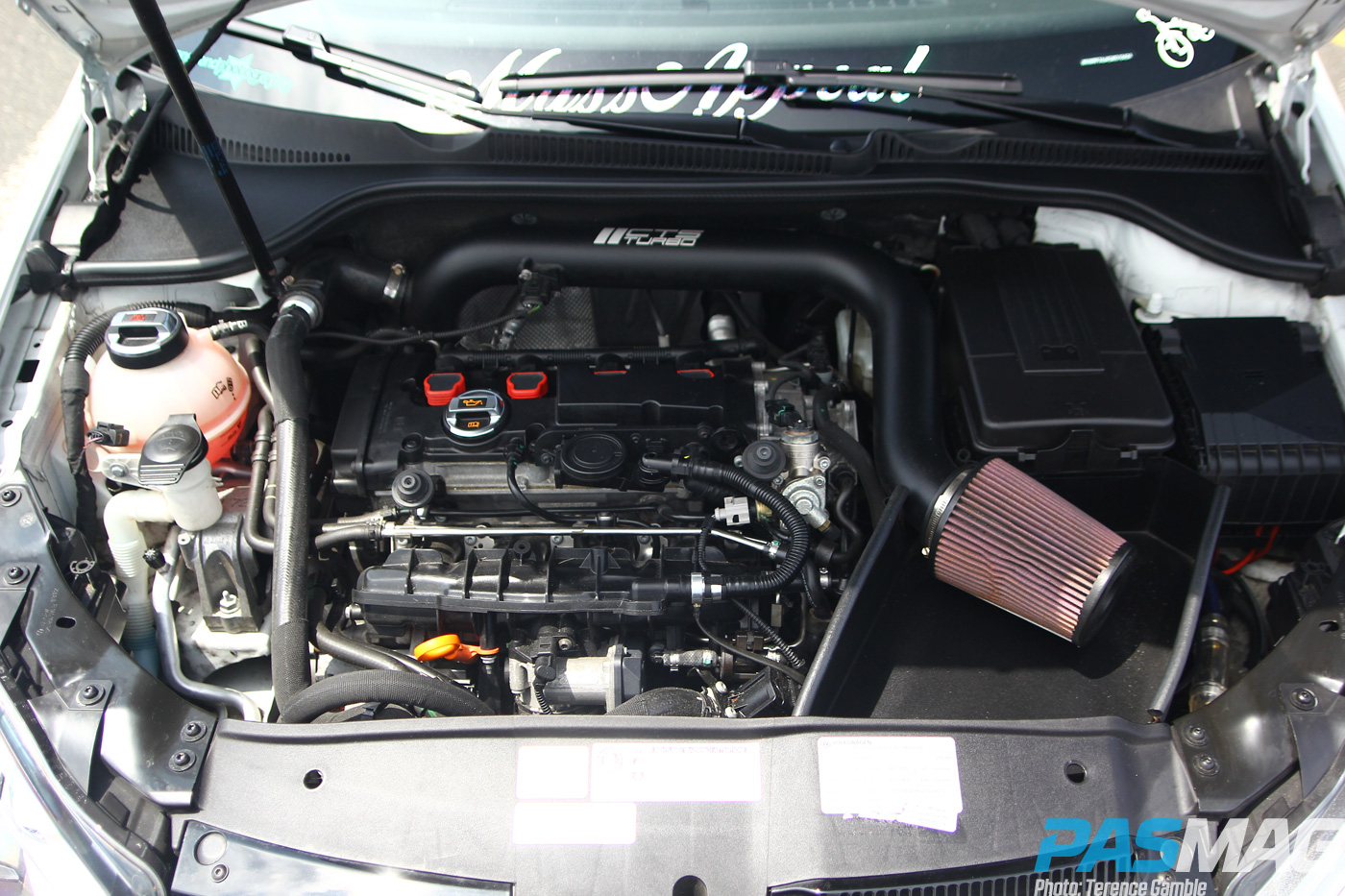 ENGINE
Injen CTS Turbo MK6 Golf R air intake system
Autotech high-pressure fuel pump
United Motorsport stage-2 ECU software
42 Draft Designs boost gauge tap
Audi R8 (coil packs, oil cap, coolant cap)
EXHAUST
USP Motorsports 3-in. stainless steel downpipe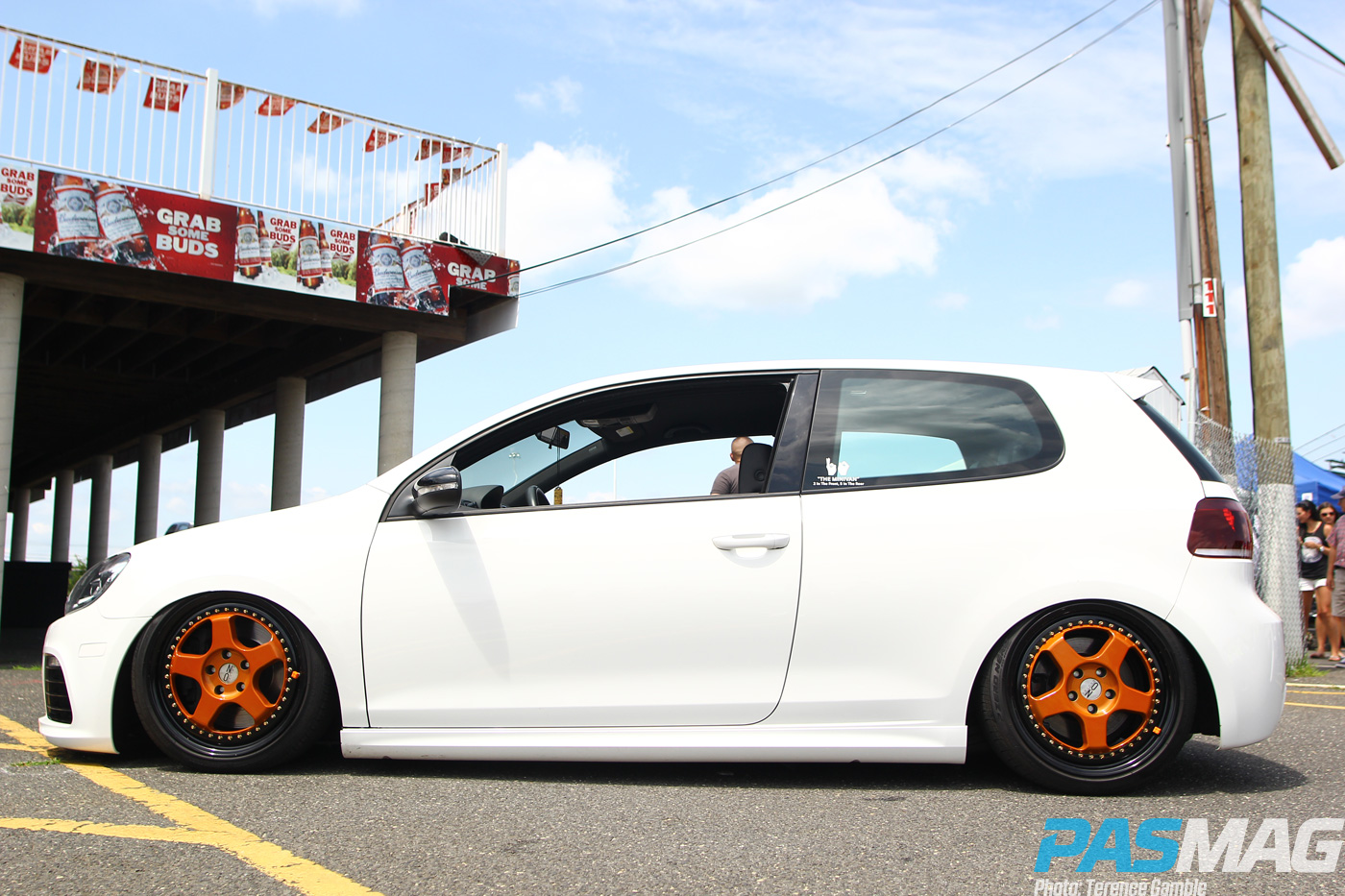 WHEELS / TIRES
OZ Racing Pegasus wheels w/ powder-coat Lollipop Tangerine Orange face & polished lips - 18x9 43 et (f/r)
Pirelli P Zero tires - 225/40 R18 (f/r)
Gold hardware l OZ valve stems w/ Lego covers
CHASSIS / SUSPENSION
Accuair SwitchSpeed air management (Accuair vu4 manifold, 5-gallon speciality suspension seamless tanks color-matched to wheels (2), tank drain kit for each tank, VIAIR dual needle gauge kit, EXTA single needle tank gauge, Stinger 80A relay, 0-gauge power wire w/ 200A inline fuse, power and ground distribution blocks, dual VIAIR 480C compressors, SMC water traps (2), SMC check valves (2), black anodized flare tank fittings, 3/8 aluminum lines (hard lines above floor/soft lines below floor))
Air lift (Slam Series XL front struts, Slam Series SS6 rear bags w/ cup brackets)
Ksport adjustable rear shocks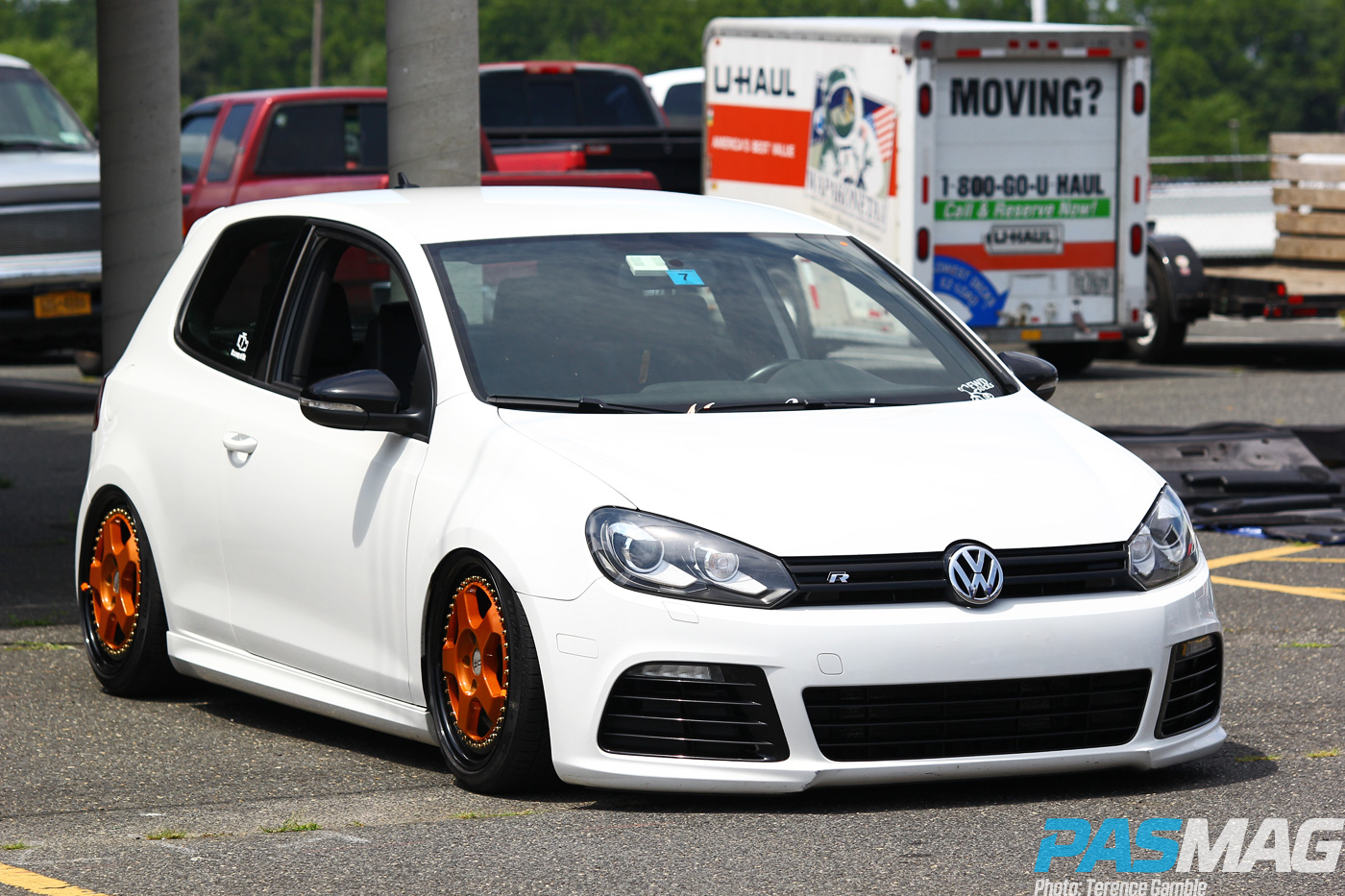 EXTERIOR
Candy White color-matched side markers
Black color-matched rear reflectors
Rear wiper delete
Gloss black rear hatch emblem
Depo Dark Cherry LED taillights w/ fog lights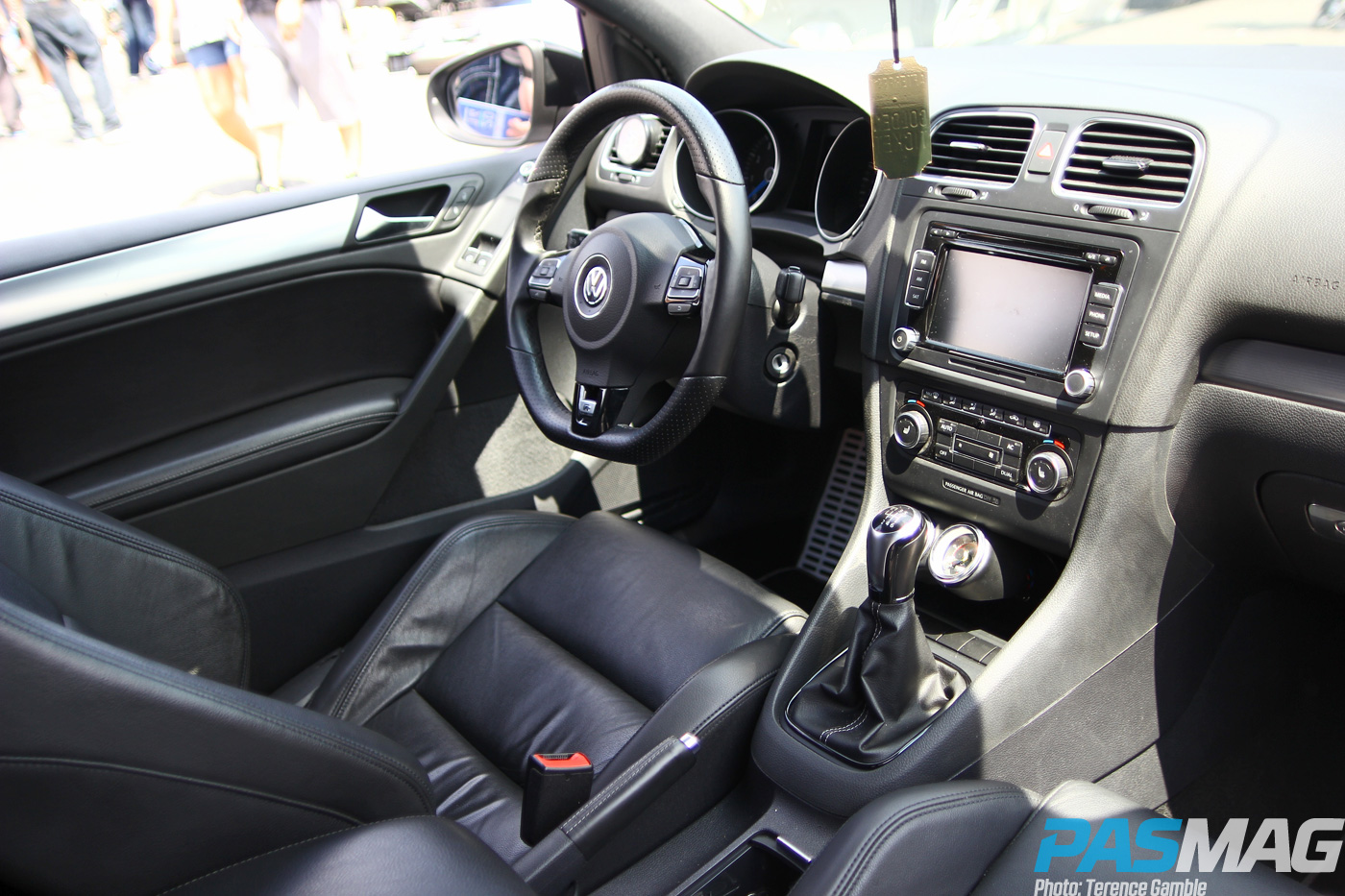 INTERIOR
NewSouth Performance Mk6 Golf R boost gauge w/ VentPod
Aluminum Glove Box Handle
European cup holder
VW bottle opener
Stainless steel R seat handle inserts
Rear hatch storage tray l Euro switches (rear fog w/ aftermarket control unit and sensor for automatic driving lights)
deAutoKey 11-pc. interior LED kit
Double Apex USB charger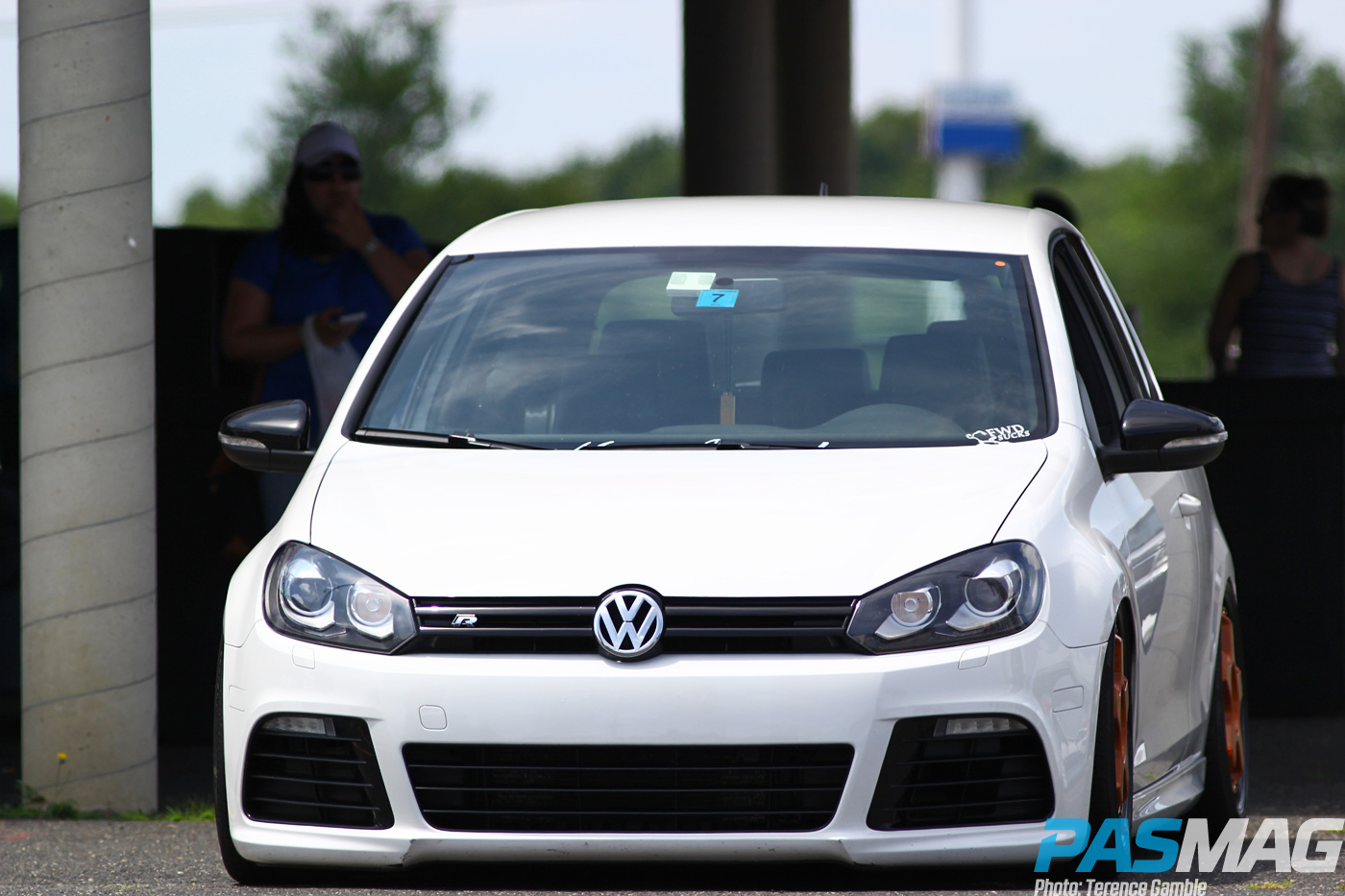 SPECIAL THANKS
Joshua Broady @ Windham Marine and Powersports LLC, Powder Coating Alternatives
Contributors: Jordan Lenssen, Terence Gamble