Photography by Adam Gordon & Michael Nardi.
---
Did you miss any of the previous chapters?
The Reverse Entry Project - Chapter 1 - Initiation
The Reverse Entry Project - Chapter 2 - What Makes a Street Car?
The Reverse Entry Project - Chapter 3 - Reliability
---
A Comfortable Ride is a Good Ride.
Where did we even leave off the last time? Oh, that's right - reliability. With my 240sx now in its most reliable state ever, thanks to an S15 SR20DET swap and some great parts courtesy of Advanced Clutch Technology, AEM Performance Electronics, and Grassroots Performance, it was time to focus on comfort before things came together in the style department. With a style-oriented appointment (and winter) coming soon, time was of the essence.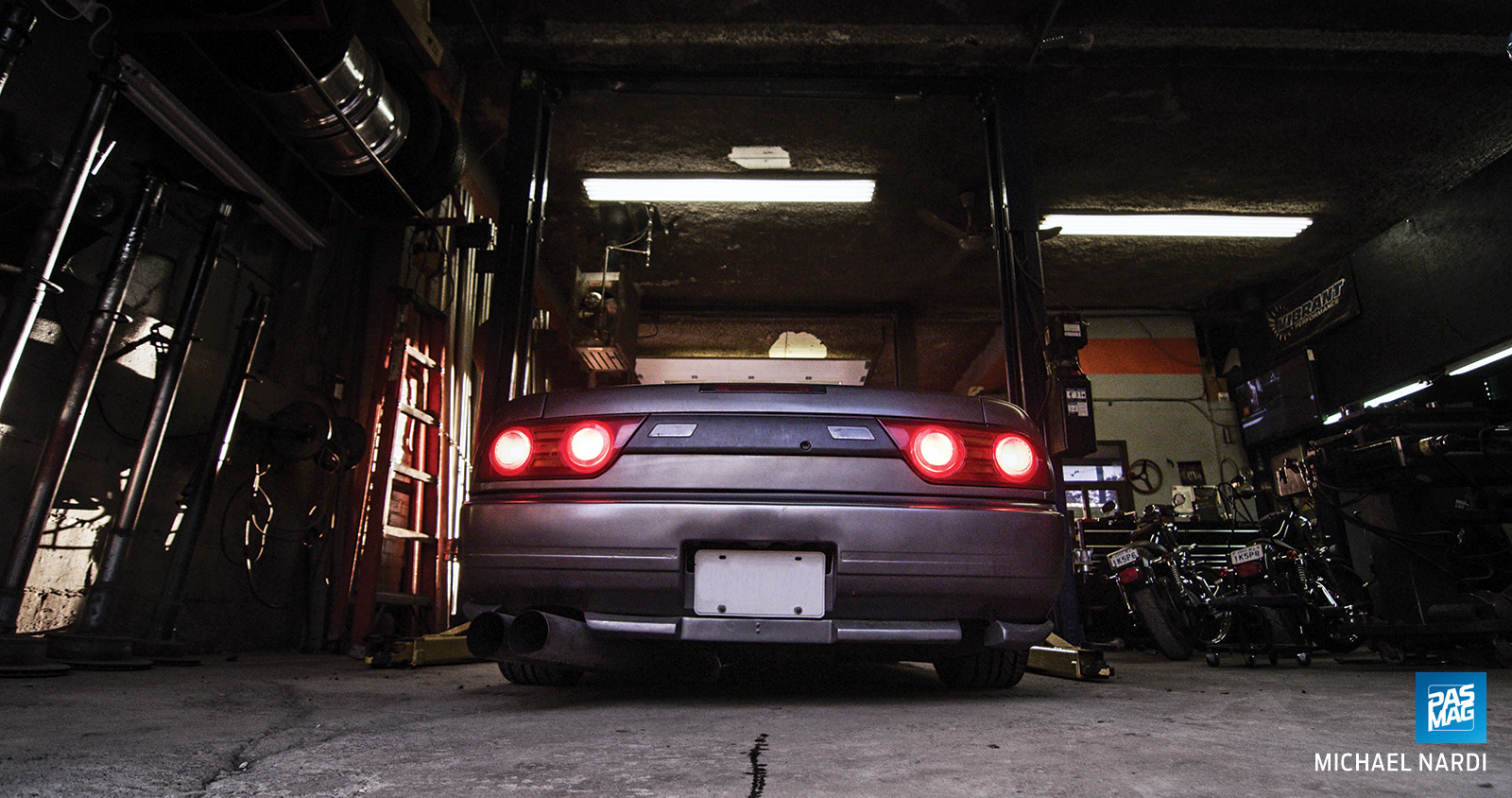 Focusing entirely on comfort in this chapter of my quest to build the perfect street car out of someone's old track toy, I narrowed down the things I would need to address to make this car as comfortable as possible while retaining its enthusiastic driving capabilities. Immediate problems included a bad custom exhaust that didn't work with my low ride height, poor suspension geometry, and overly stiff preload setup, all which contributed to poor ride quality.
First up, a visit to my friend Mike Catell at GT Custom Exhaust Oshawa, a place I have visited for every single chapter of the build. It was nice to finally be there for his actual specialty - exhaust work. While previous visits had Catell tackling my electrical challenges, installing audio, and wiring up gauges, this time I was able to let him run wild. I gave him my recently acquired Blitz exhaust, and let him do his thing.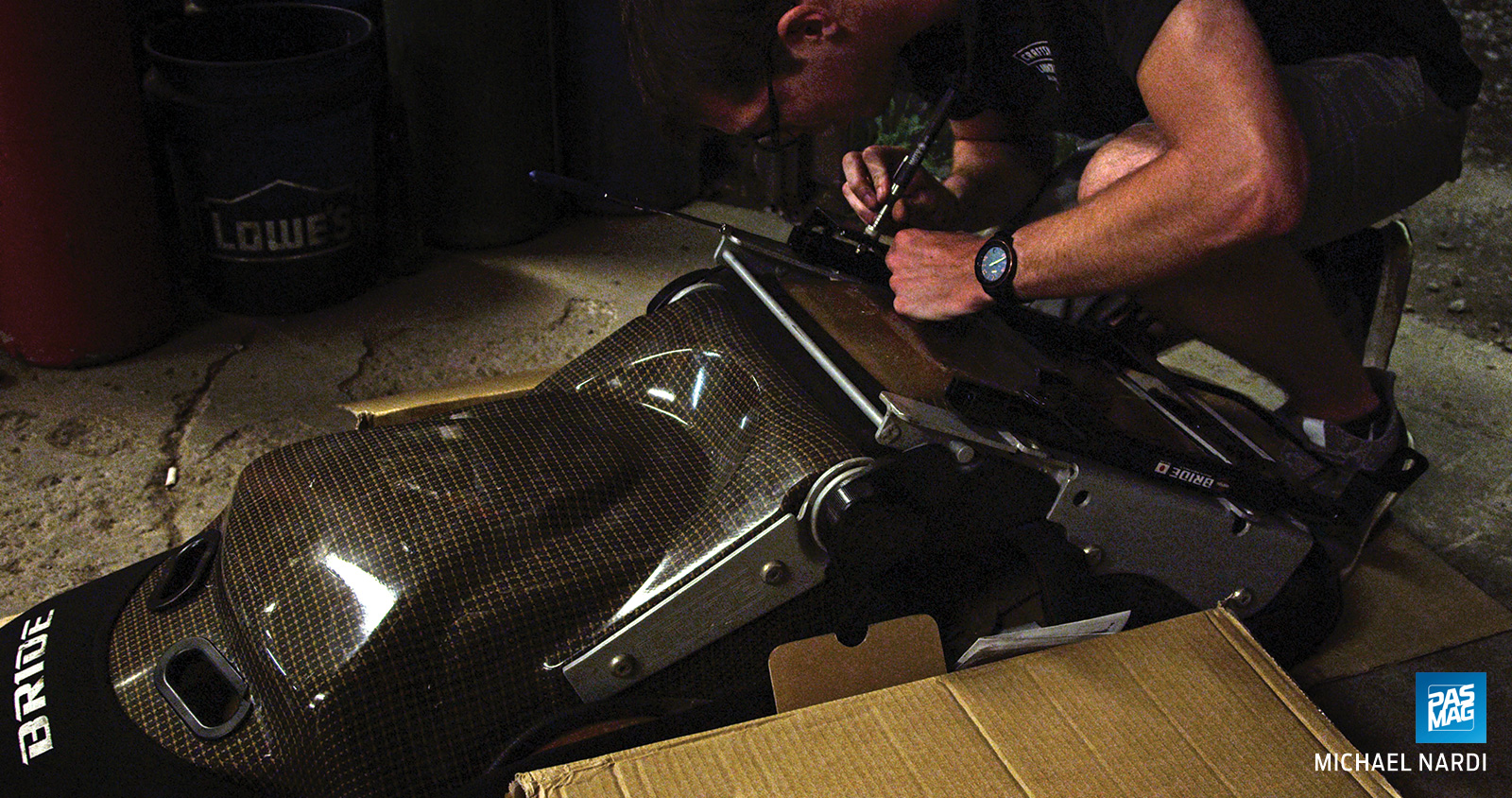 Less than a day later, Mike had worked his magic. Using some of the old piping, as well as the Blitz exhaust, he had cut and welded beautifully until the exhaust was tucked up near frame height, which gave me more than double the ground clearance I had with the old exhaust, and it sounded a hell of a lot nicer, too. Mike also test-mounted the Bride Stradia II seat I had affixed to the rails, and to our surprise, we didn't need to make custom rails to accommodate my tall self.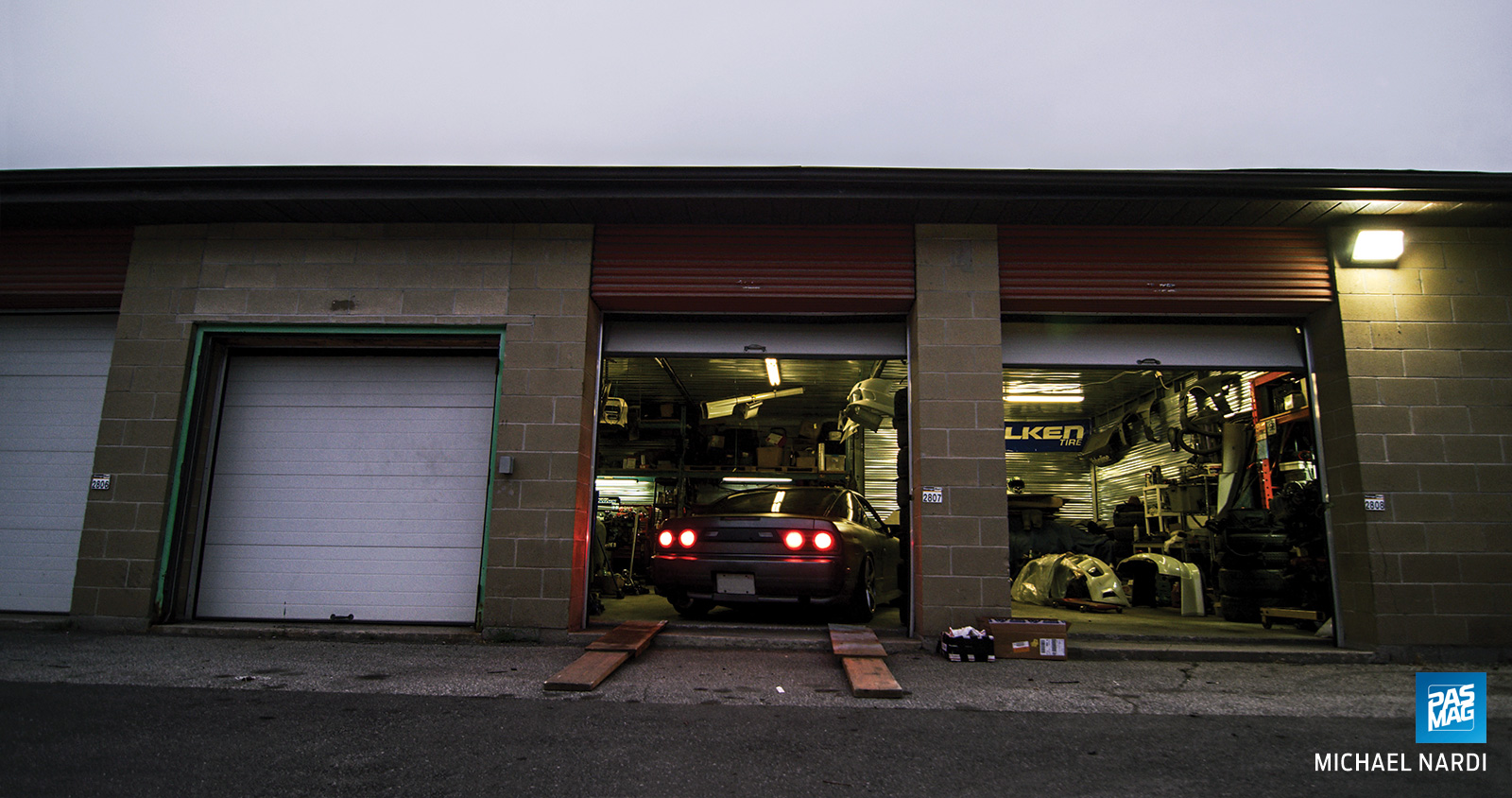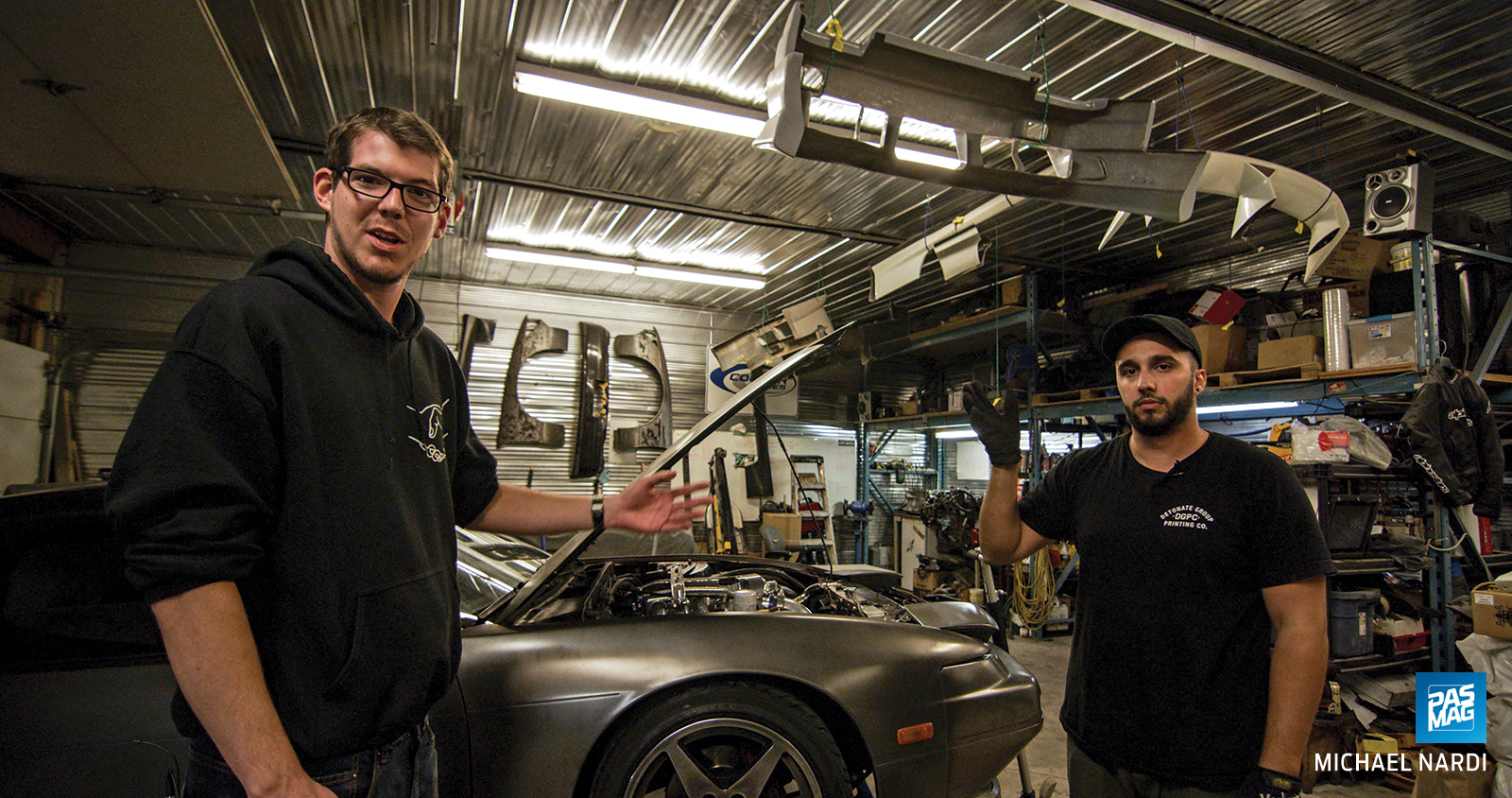 From GT Custom Exhaust Oshawa, I headed further into the Toronto area to visit another Mike. Some of you may remember Mike Martino from previous PASMAG editorial pieces about period correct JDM car modification, or drifting, in which he had been kind enough to lend some expertise. This time, he would be lending his expertise on S-chassis suspension in the most practical way.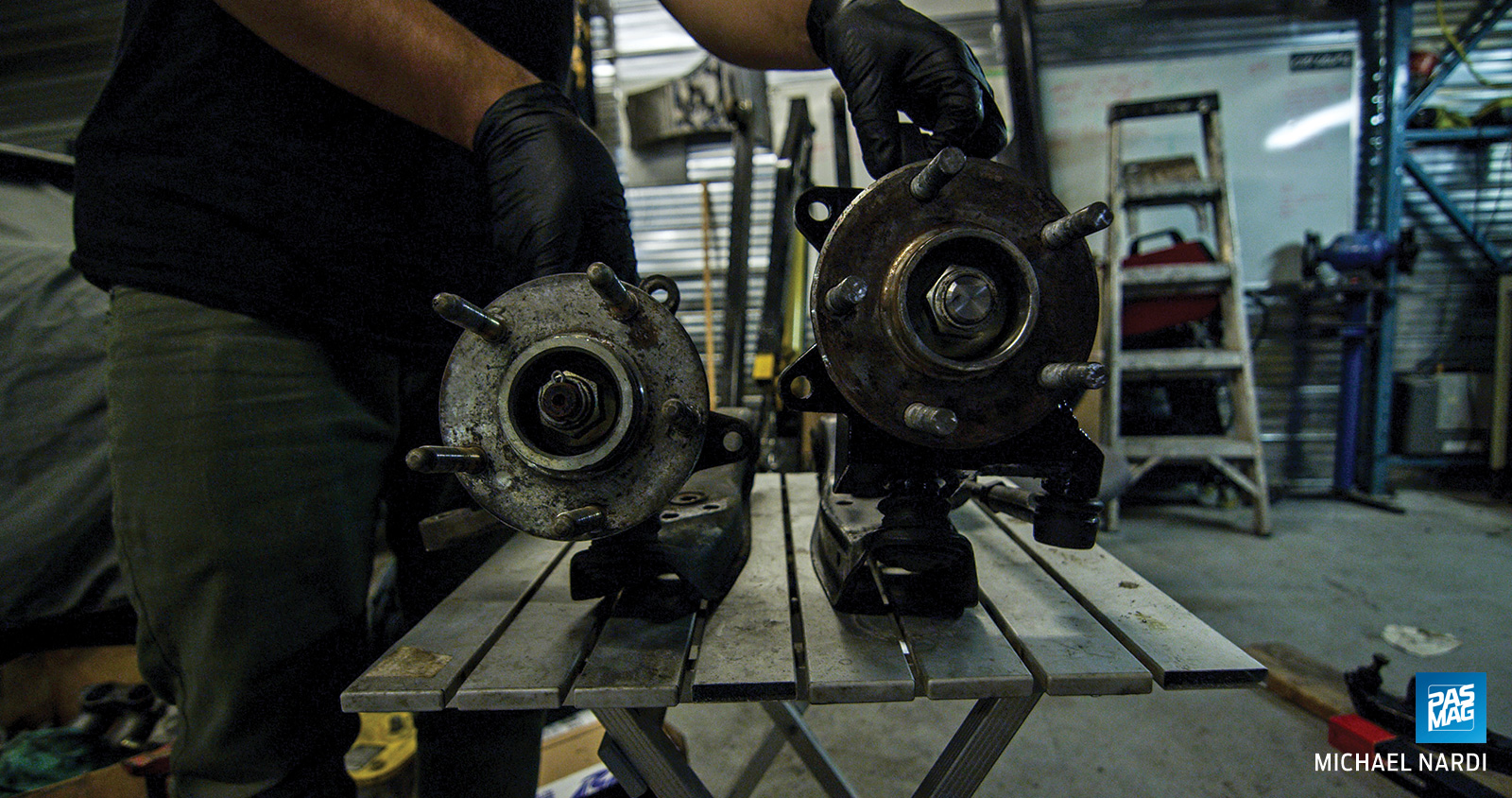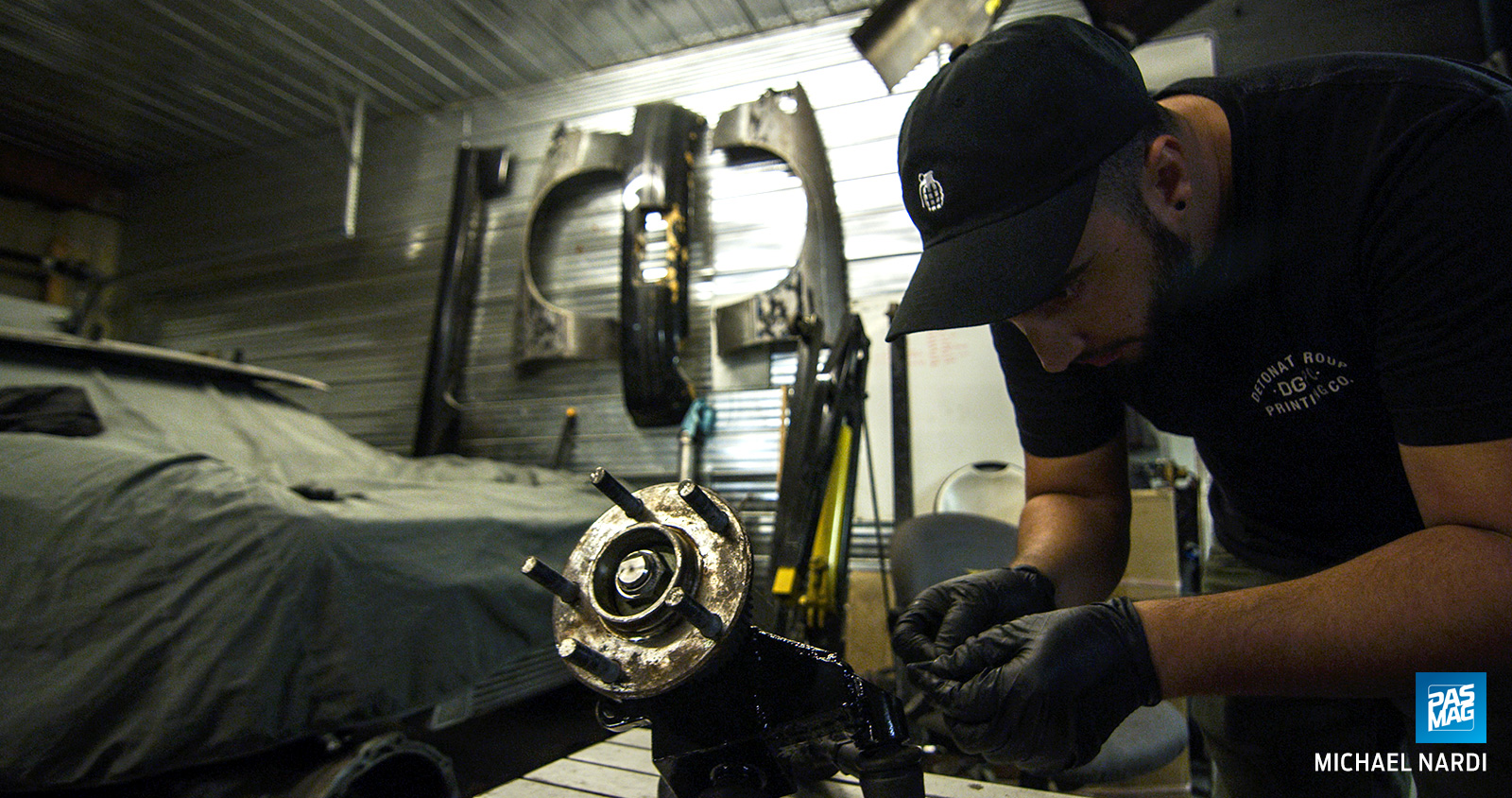 My sub-par ride quality was in part due to poor suspension setup. By lowering the car as much as I could on the coilovers it came with, I had maxed out the fronts, and added lots of preload chasing a lower ride height. This equated to a front end that resembled Winnie the Pooh's Tigger character, bouncing at any given opportunity, and not lending itself to a comfortable or functional ride. The solution came courtesy of the late Jake "Tracker" Possemato (RIP, homie), who sold me his Era-1 drop knuckles. A little reinforcement courtesy of Martino is all they needed to be trustworthy for the rest of my car's life.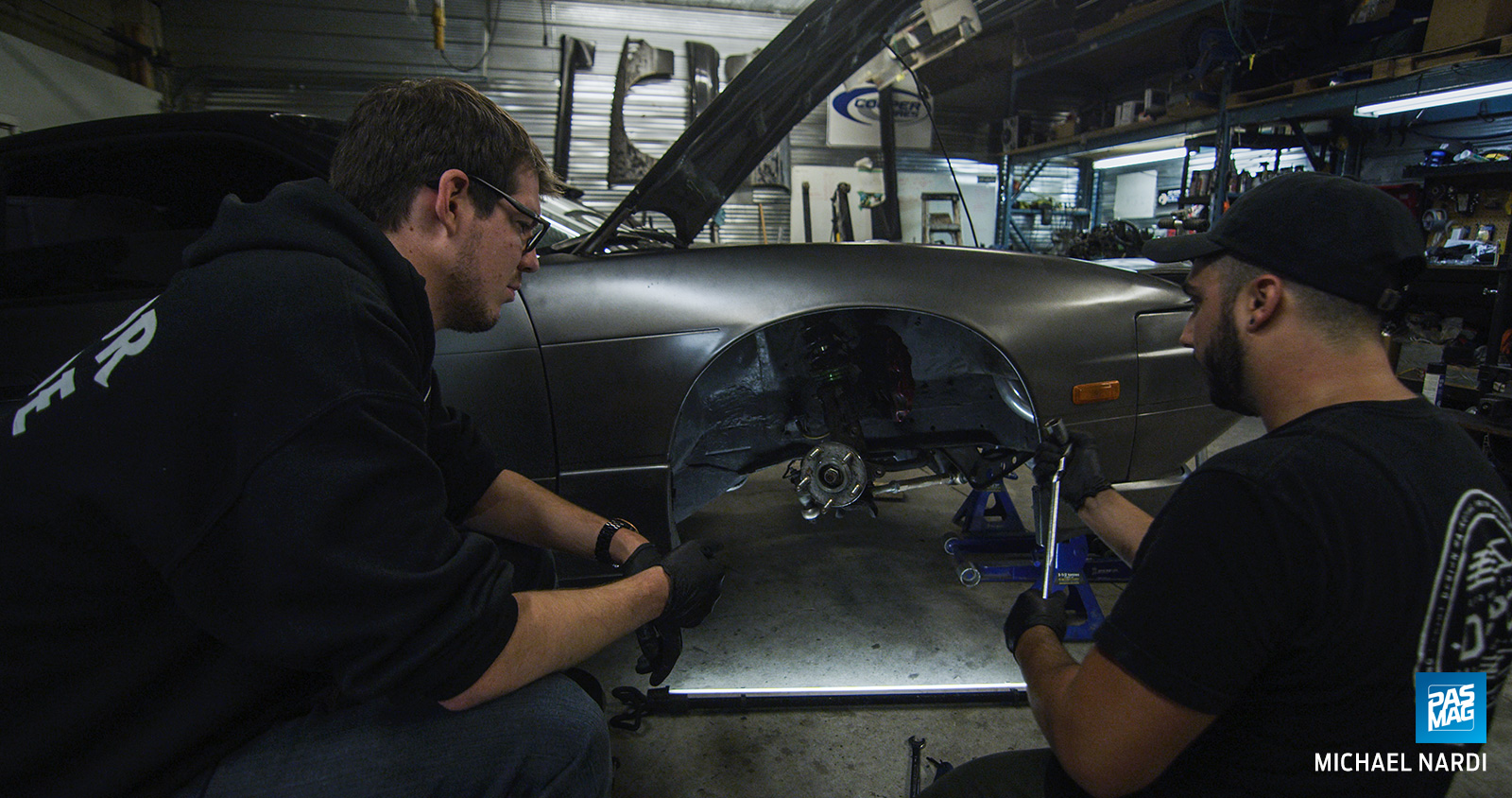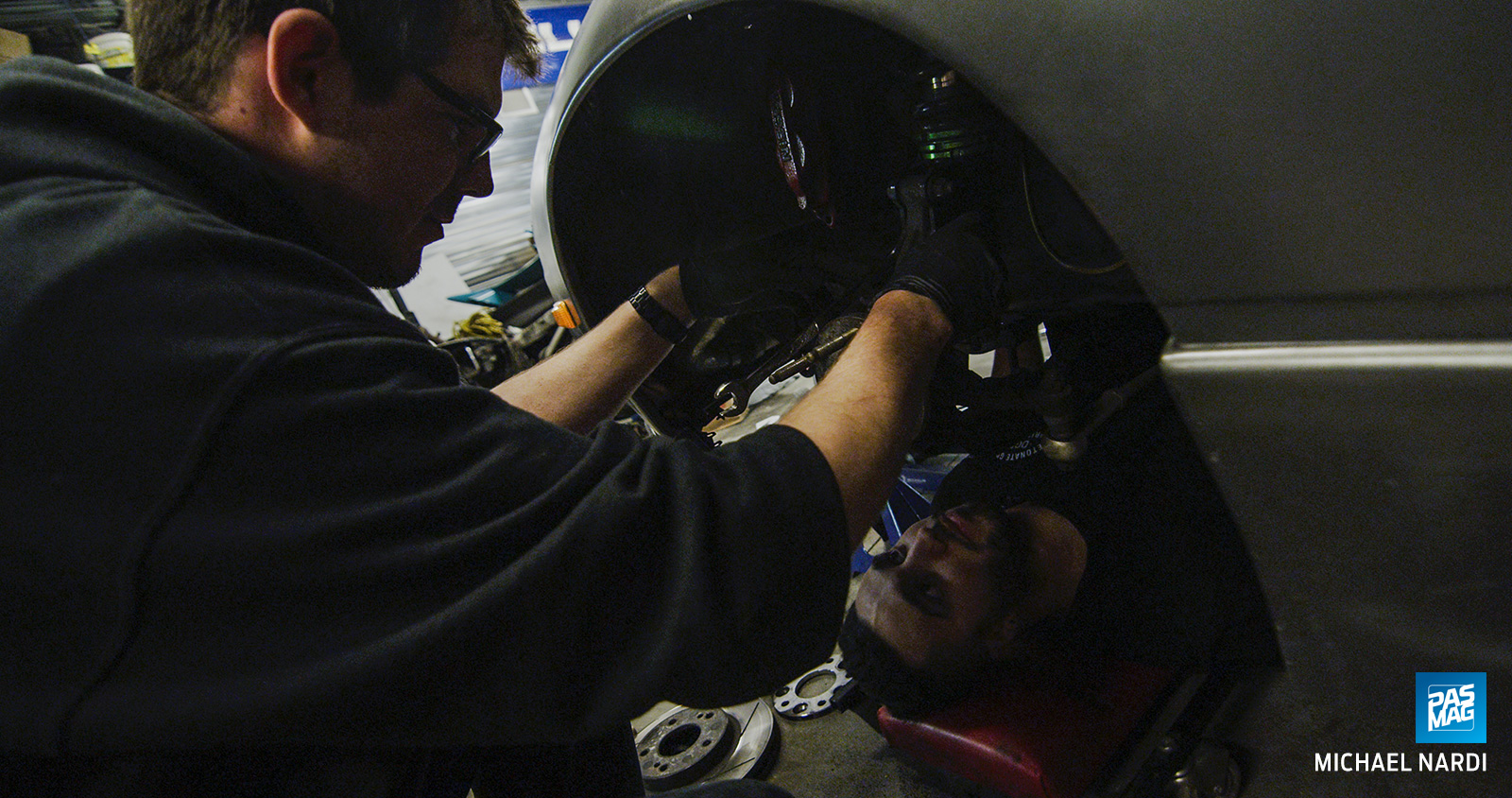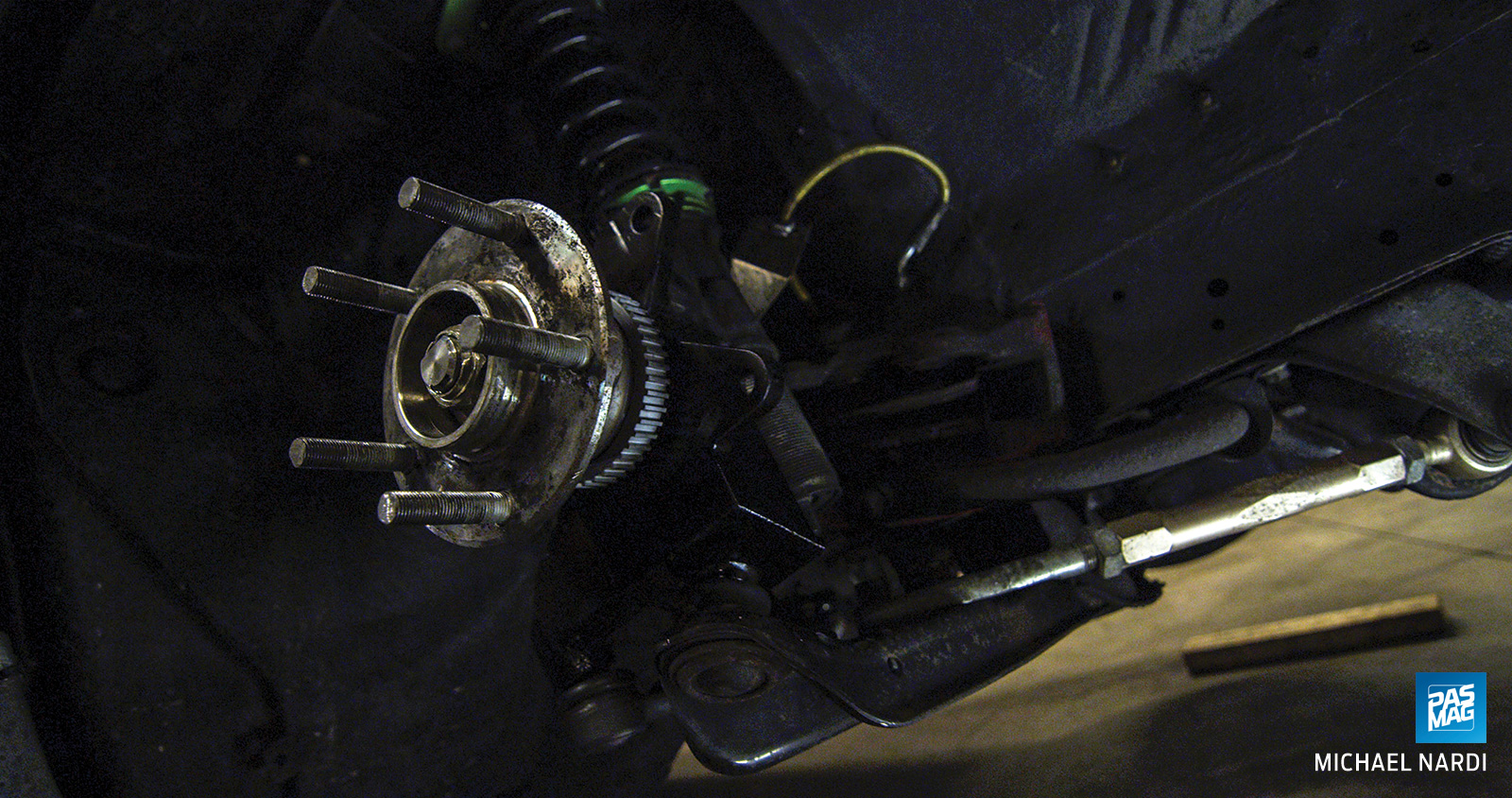 While the knuckles are originally designed for drifting, granting extra angle to the front suspension setup, they also serve as an excellent tool for lowering the entire front suspension assembly, allowing me to lose some pre-load. With a front suspension setup comprised of S14 LCAs, extended tie rods, and the Era-1 knuckles reinforced by Martino, things were looking good. The overall change in suspension geometry not only corrected maxed-out ball joints, but also allowed me to remove excessive preload from the front coilovers.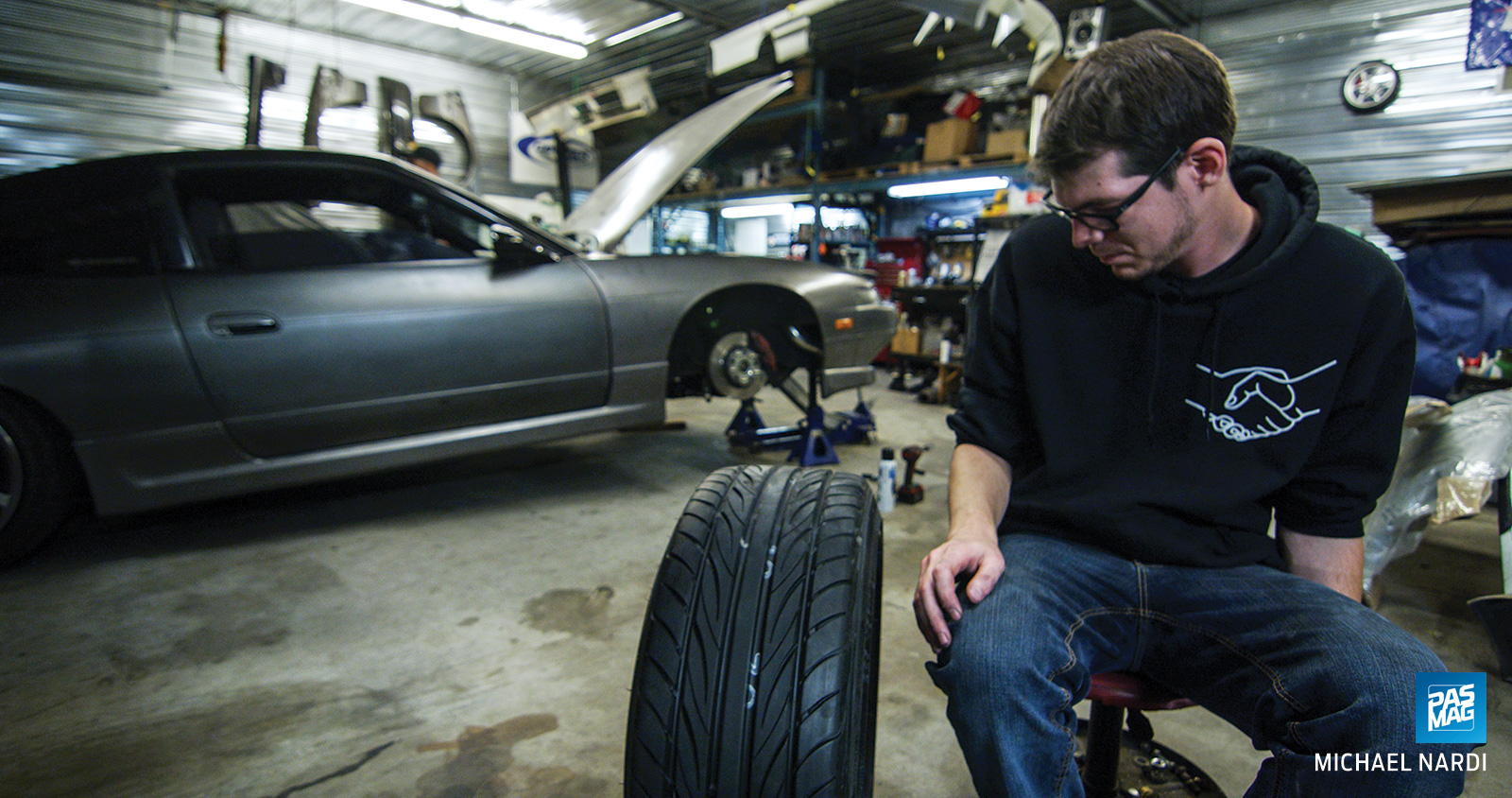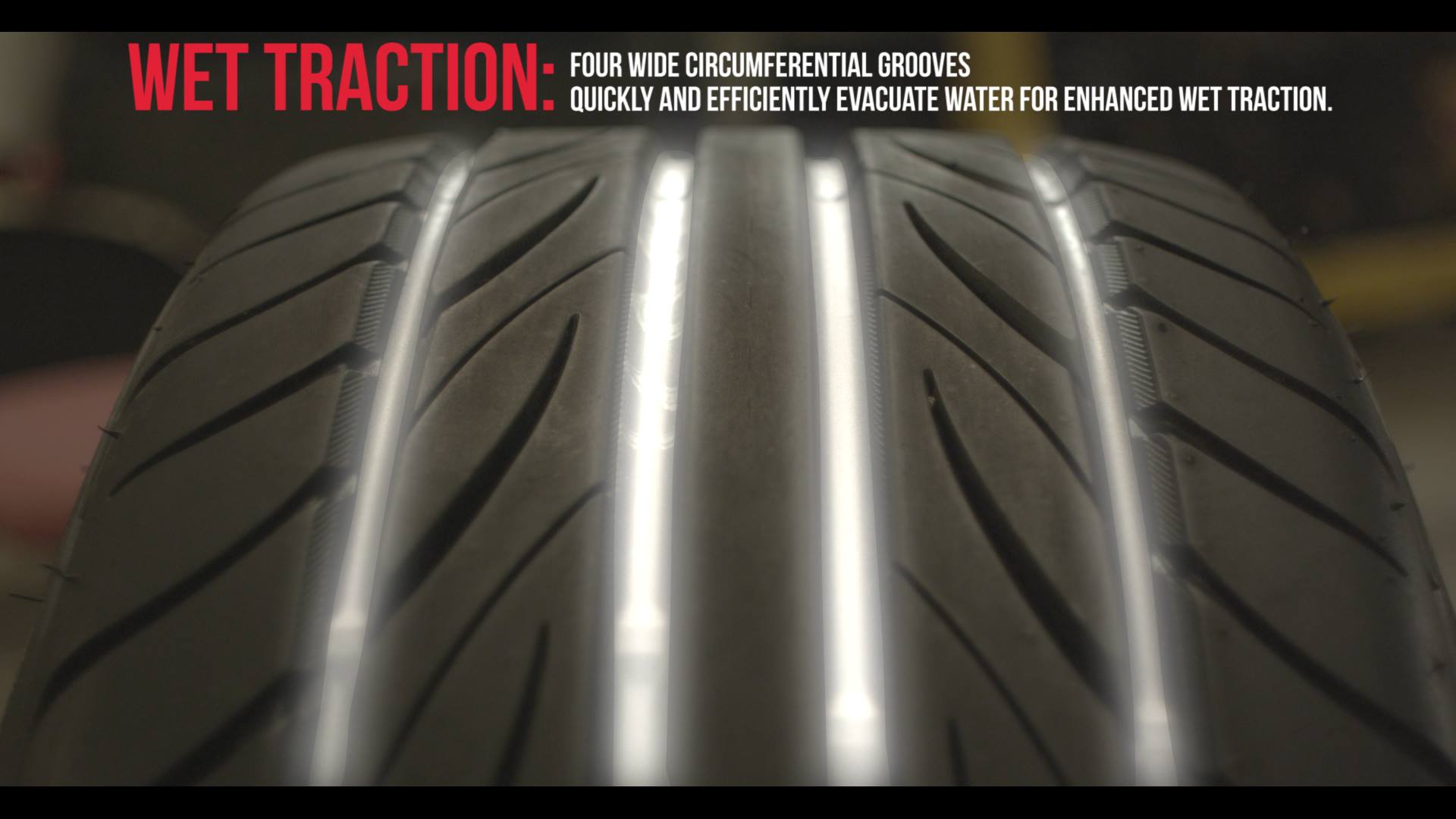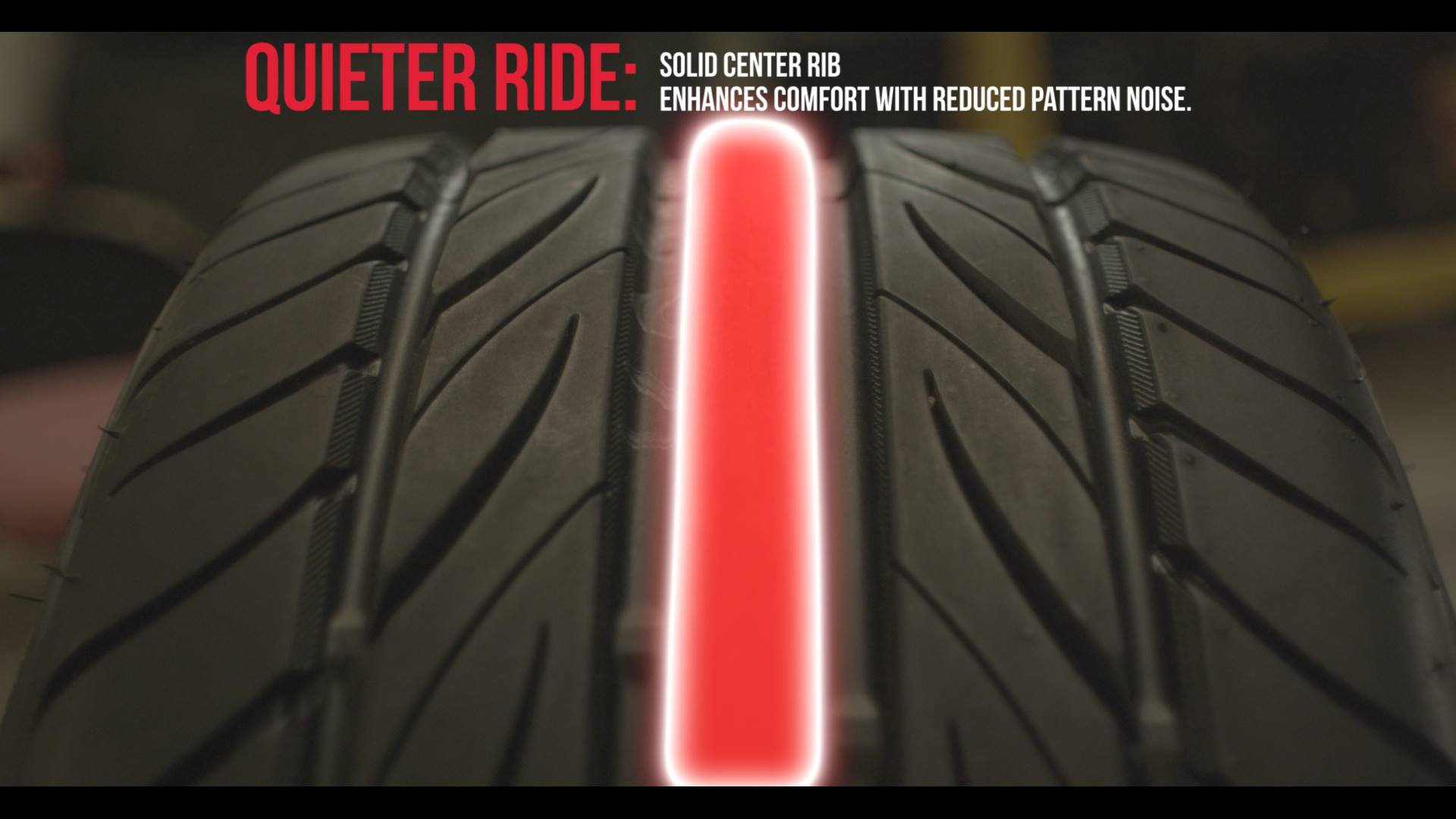 Of course, no ride quality upgrade is complete without a solid set of good tires, and my friends at Yokohama Tire stepped up big time for this chapter. They provided me with a set of Yokohama S.Drive tires, an ultra-high-performance tire that blends everyday reliability and comfort with the sportiest driving characteristics, as well as the ability to shed water in wet conditions to avoid hydroplaning - truly the best of both worlds, and an absolutely perfect fit for this street car project!
Click here for the full road test on the Yokohama Tire S.Drives!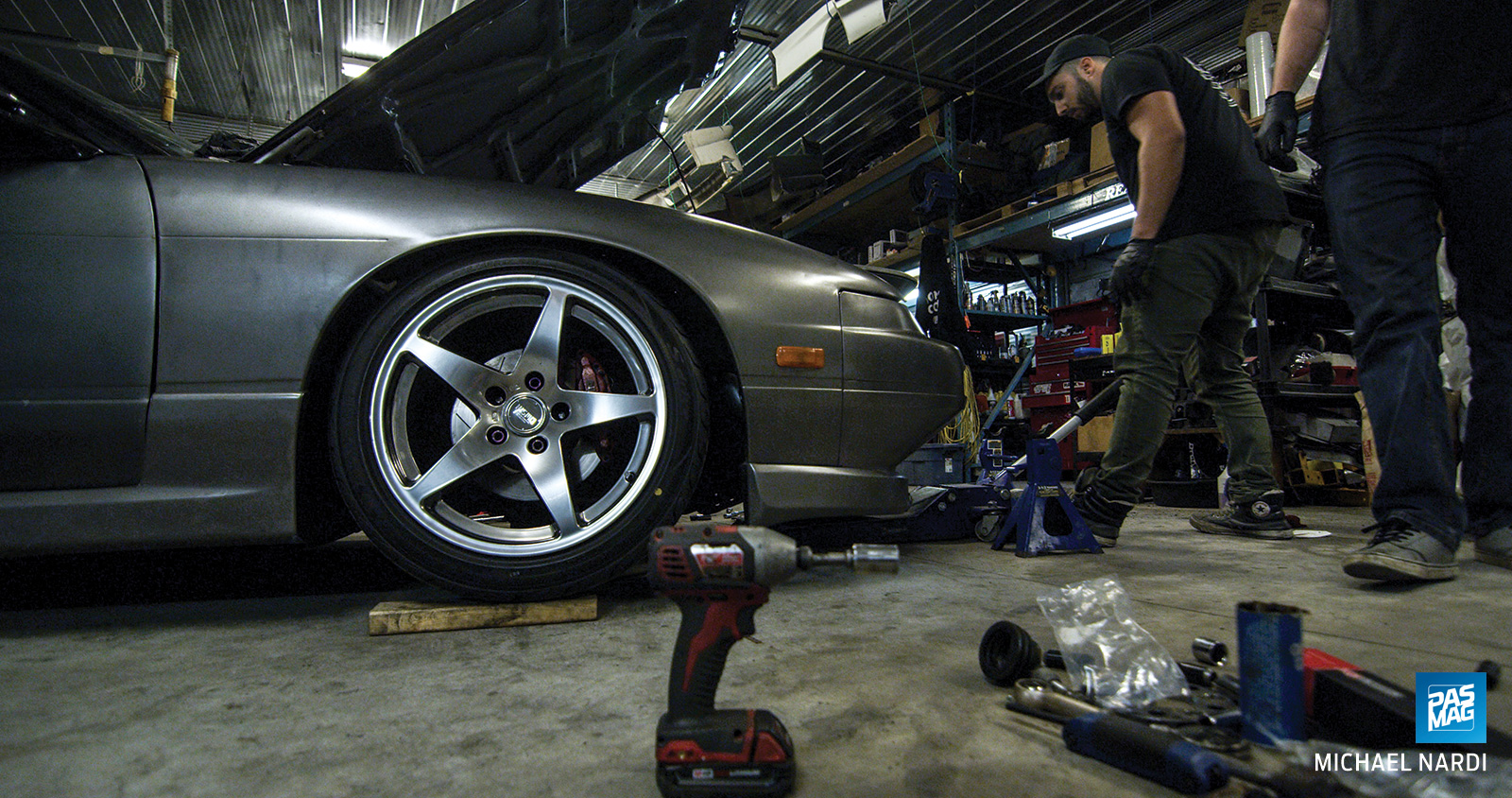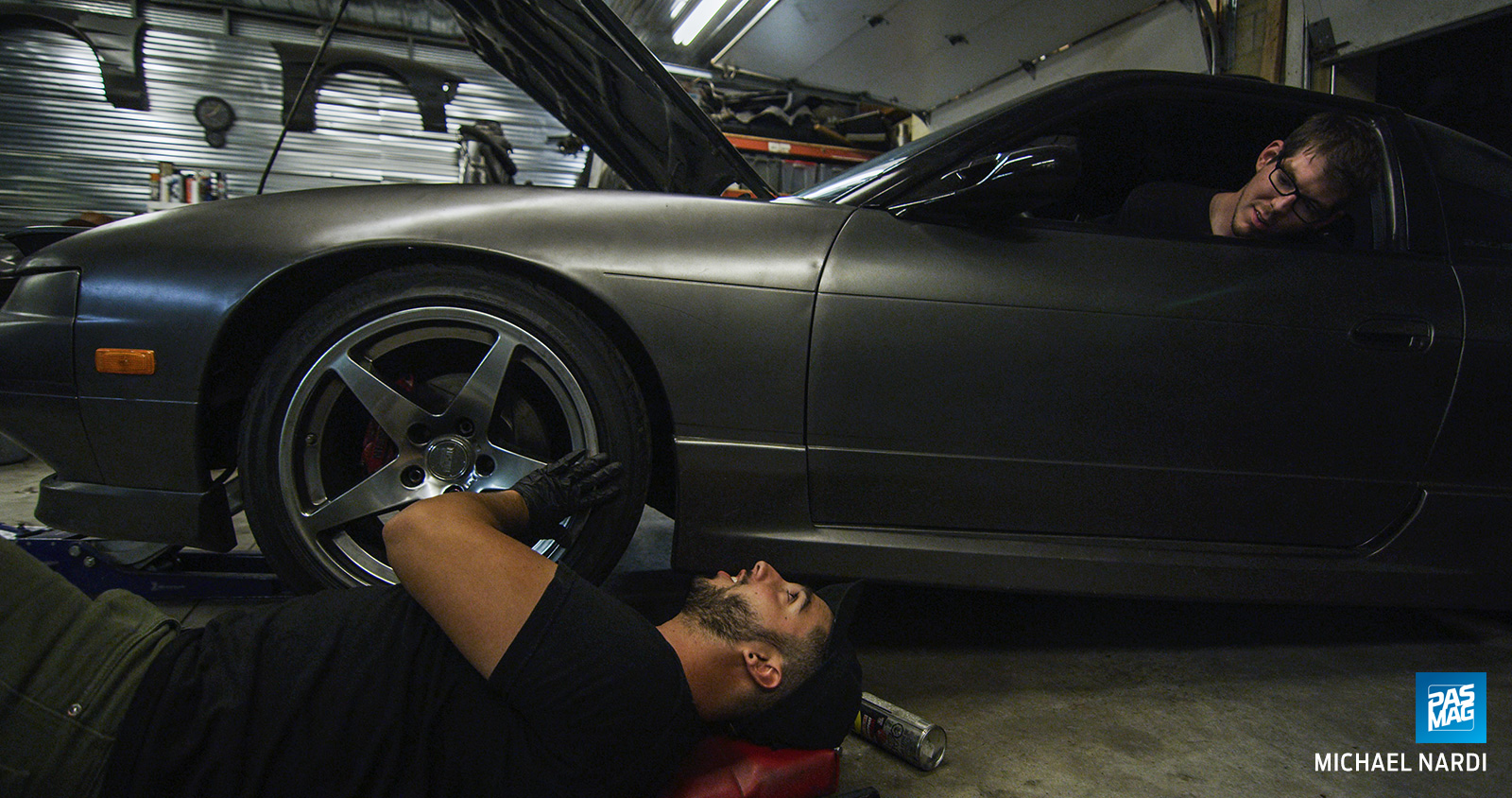 After an alignment from my friends at Apex Motoring, I can confidently say the car has never felt better. The front doesn't bounce, the exhaust doesn't scrape, my body sits snug in the Bride reclinable bucket seat, and thanks to Yokohama, my added grip also comes with a reduction in road noise. This is the best the car has ever been, possibly in its entire life, and with style up next, I was just in time to drive it - comfortably, I might add - to the next and final appointment. More on that soon.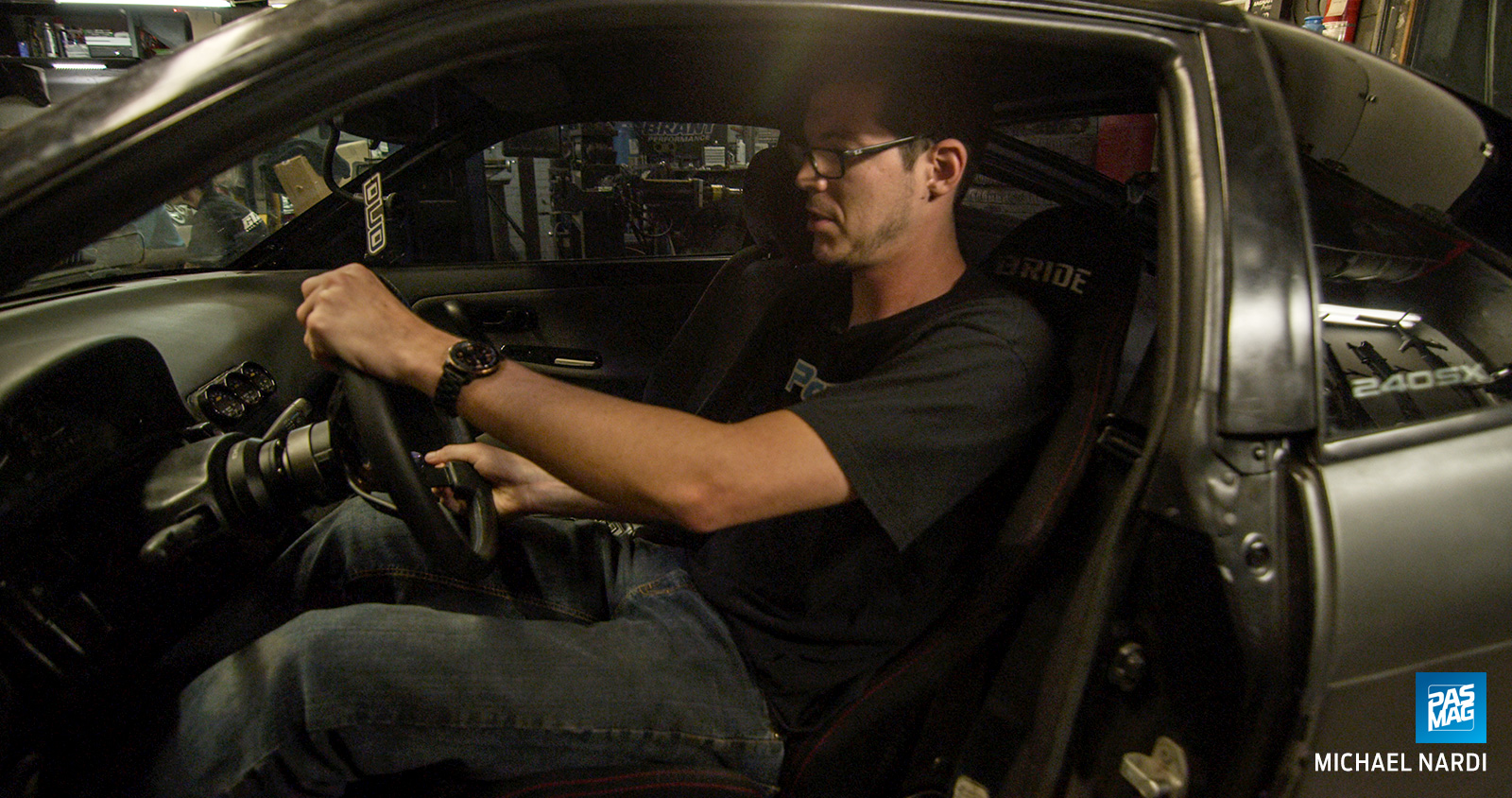 Coming Soon: The Final Chapter...
Keep an eye on Adam's Instagram (@gordon.leadfoot) for more.