Photography by 27WON Performance
---
Honda did a great job silencing your turbocharged 1.5L... almost too good.
Having been a Honda fan for many years now, and having gone through multiple Honda builds (both my personal car and friends' cars), I have come to appreciate the truly amazing amount of aftermarket support that most Hondas have, especially the Civic. As much as having that much support is a blessing, it is also a bit of a problem as there are a large number of companies out there that make parts that wildly range in quality from top notch to completely unacceptable. The team at 27WON aims to change that by redefining the aftermarket by only offering top notch parts for Honda enthusiasts, primarily the tenth generation Civic crowd. I recently had a chance to see and hear one of their exhausts for the 2017+ Civic Sport Hatchback, and even got a chance to take 27WON's shop hatch out for a spin to get a good feel for the exhaust.
Here are a few highlights from the exhaust system:
Only exhaust system actually tuned for the new 10thgen platform and the L15 engine with direct injection
Utilizes 2x side branch resonators specifically designed to eliminate highway drone at certain rpms
Only brand that currently offers a full turbo-back exhaust for the car - you can get it all in one place and know it works and fits
Full T304 stainless steel and hardware, all TIG welds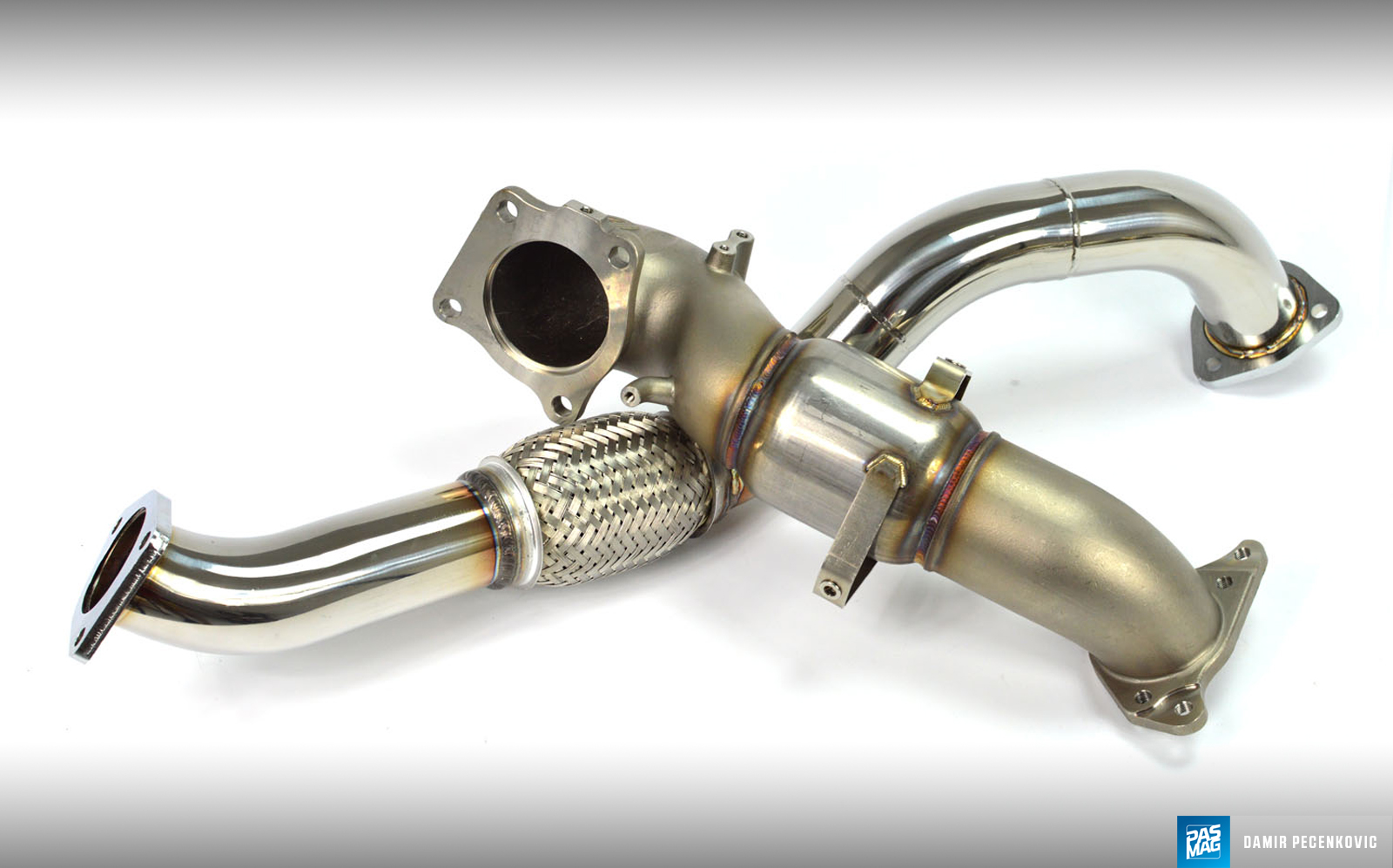 Vincent Melon, President of 27WON Performance, had this to say "At 27WON we know what you want, what you desire… an exhaust that makes a statement; and that's exactly what we have for you. When we say REDEFINE, this is what we mean. The most unique performance exhaust for the Honda Civic Hatchback Sport. The 27WON design is about performance and innovation without compromise. Our unique design combines three resonator styles to create an exhaust system that growls in the curves and strip, but purrs on the drive to work and long road trips."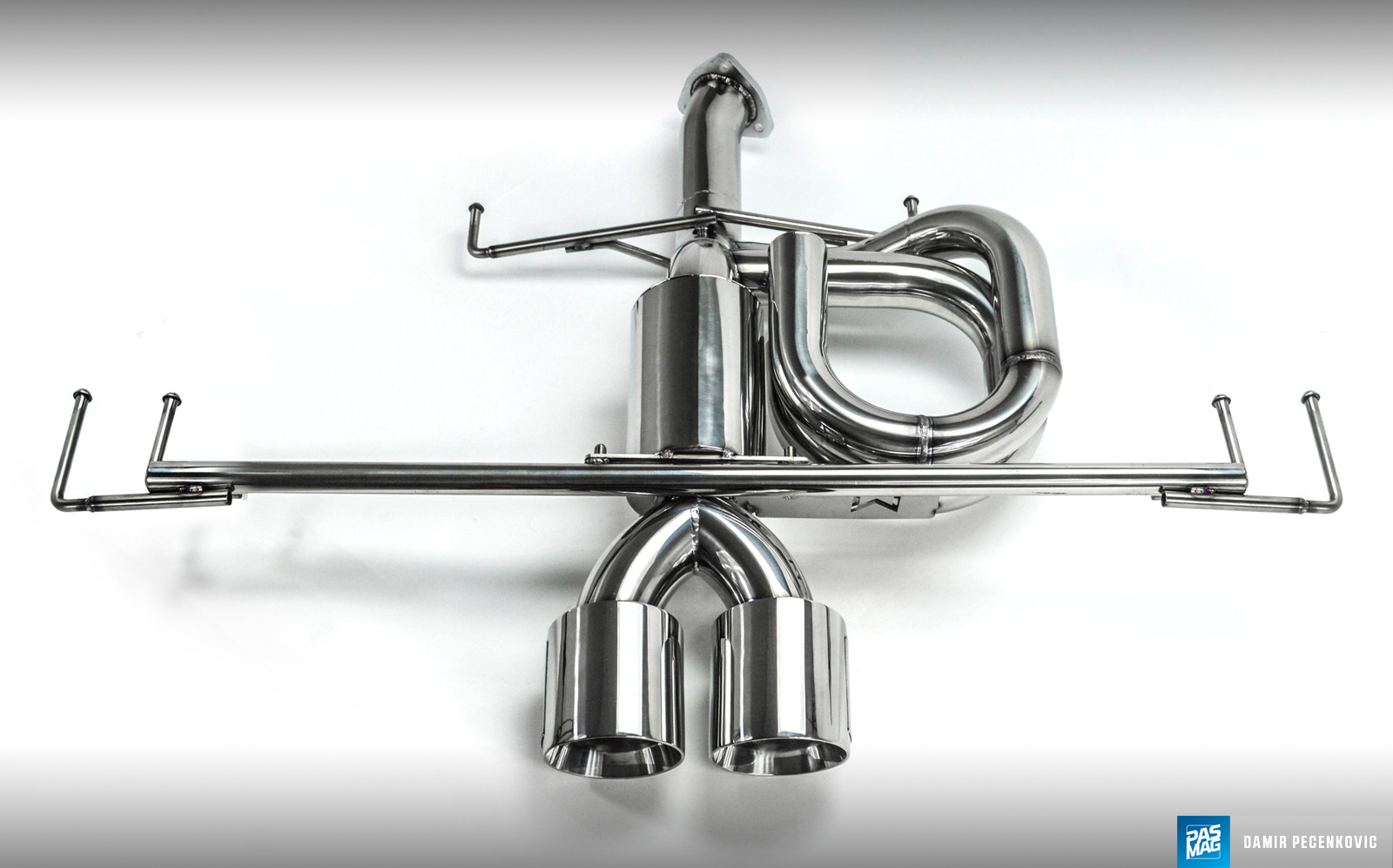 Vincent and team understand that a quality exhaust needs to meet the requirements of both performance driving and daily duties for most enthusiasts' cars, and their exhaust does exactly that. I personally like the sound of the exhaust, and felt that it had a good agressive growl to it, but was happy to see that Vincent and I could carry on a conversation while driving at freeway speeds (too many Civic exhausts would fail this test). I asked Vincent why the 27WON system was so pleasant at freeway speeds and here is what he had to say: "The curved pipes adjacent to the resonator have very specific jobs: to cancel unwanted drone at specific engine rpm ranges. The two pipes each affect a specific rpm range; ~3000 rpm and ~4200 rpm. We discovered these two areas had excessive drone that we wanted to cancel out. The side-branch resonators do not affect power or peak noise output, they only cancel specific unwanted frequencies that create awful in-cabin drone."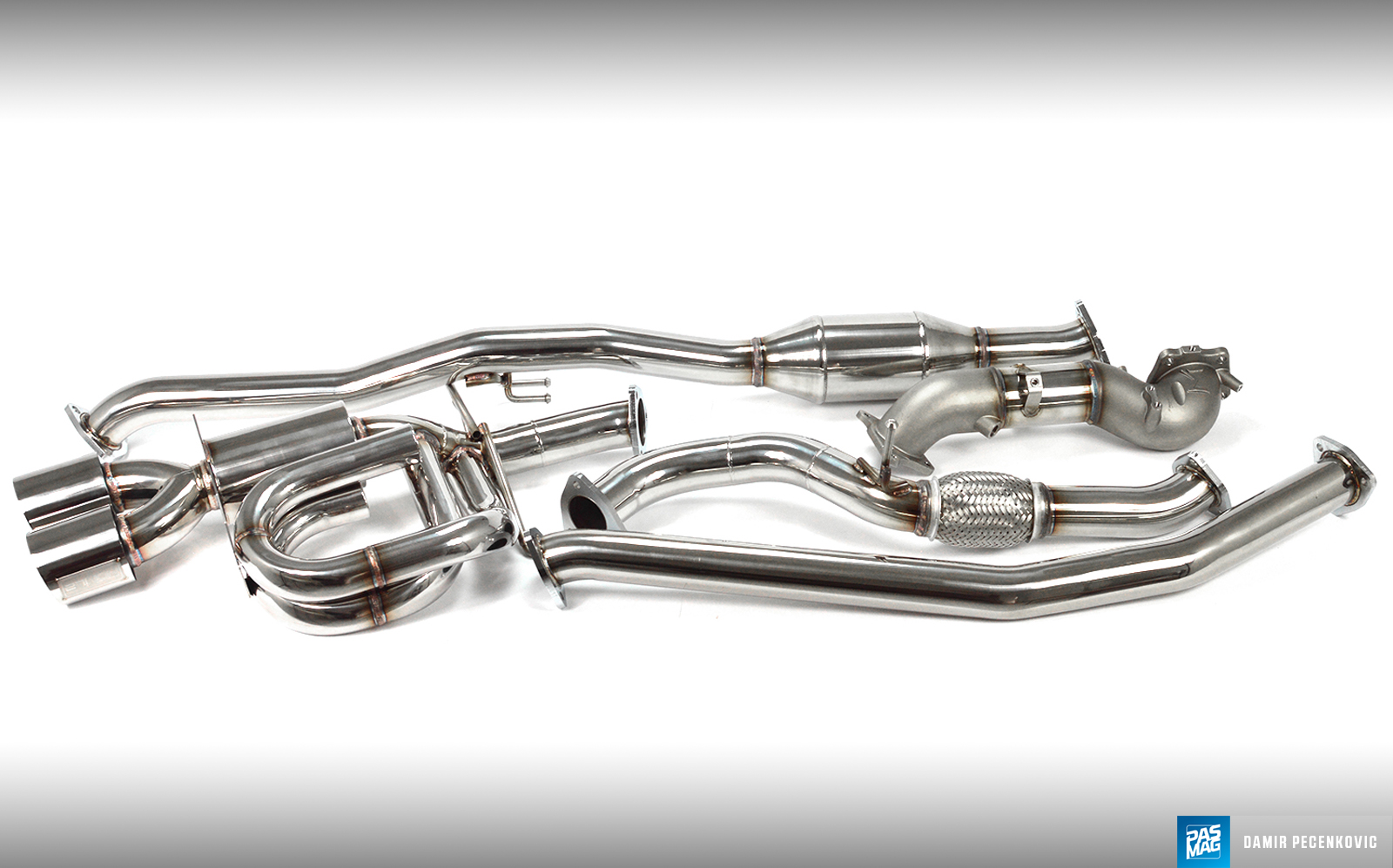 Aside from sounding great the exhaust looks great too with dual 4 inch slant cut tips and full stainless steel construction. I also appreciated the quality of hardware being used to put it all together as well as the amount of attention to detail to ensure that the system fits the car perfectly without any rubbing or contact points.
You can find out more info on the 27WON Performance Exhaust for the 2017+ Honda Civic Sport Hatchback by visiting their website at 27WON.com