Photos by www.stancefactory.com
---
If you have been in the Sport Compact game for a while then you or someone you know has run an ACT clutch at some point. Back in the day, there wasn't the wide selection of clutches available and ACT realized there was a void in the market when it came to address the rapidly rising Sport Compact scene. So in the early 1990's, ACT developed many clutches as an alternative to high-dollar Japanese items that were hard to find. The mission paid off since many Sport Compacts were making more horsepower and starting to chew though OEM clutches.
Today, ACT has proven themselves on racetracks and drag strips around the world. Their catalogue features over 1,200 high-performance clutches for over 700 different platforms. When it comes to tailoring your clutch, pressure plate and flywheel for your setup and torque, ACT has you covered. For example, there are four different varieties of pressure plates available for popular Honda and Acura upgrades. The pressure plates can be ordered in Sport, Heavy Duty, Xtreme and Maxx Extreme. Couple that with the huge variety of: full face, 4-puck and 6-puck discs and there are 24 different possible combinations. Add on the new award winning Integra GS-R twin-disc that was released at SEMA and there are 25 in total!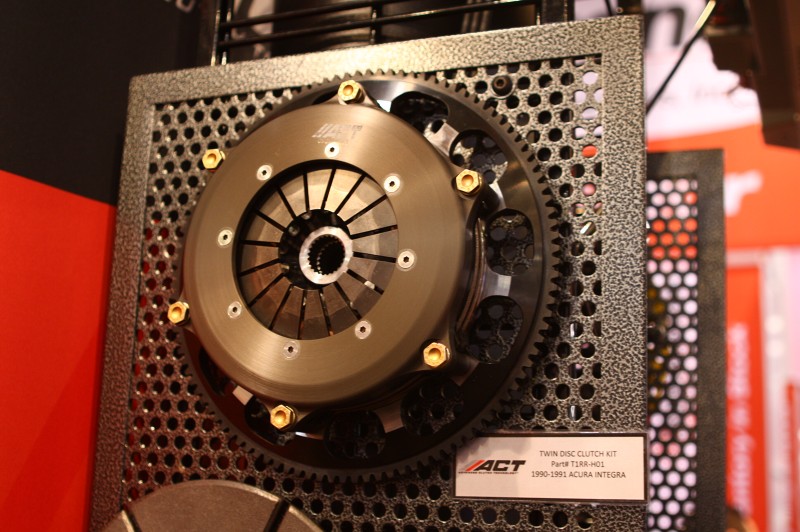 The Honda / Acura line will harness torque anywhere from 219lb-ft all the way to over 1,000lb-ft! When you select a clutch, you always have to order on the basis of what torque you produce and add a bit more for future mods. Selecting the right clutch will maintain drivability and won't put unnecessary stress on your motor that is associated with heavy clutches. So whether you have a mild NA tune or a fire-spitting drag car clicking off single digits, ACT has you covered every step of the way.
ACT clutches also have all of the necessary equipment for your clutch install as well. Inside the box we find the clutch, pressure plate, alignment tool and a release bearing. Now I know what some of you are thinking, just throw away the alignment bearing and buy an OEM replacement. While some clutches have included junk bearings, ACT offers a high quality SKF bearing that meets or exceeds the standards set out by the manufacturers.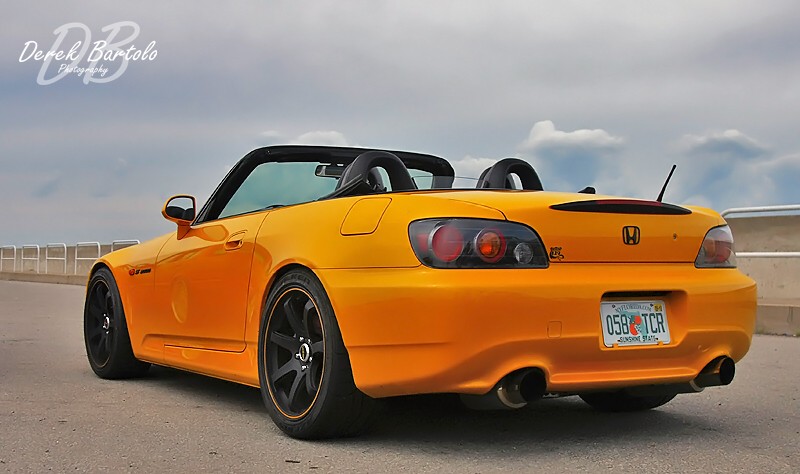 By searching the catalog, you'll also find another pivotal part for you new clutch: a new flywheel. The twin-disc clutches come with the integrated lightweight flywheel but ACT also offers two versions of their aluminum X-Act flywheels, the Prolite and the Streetlite. Now, of course, everyone wants to "go pro", but the 8.8-pound flywheel is not fun on the street since it is low inertia and your car will feel like you are applying the brakes every time you let off the gas. Since we are "semi-pro" we decided to roll with the Prolite which has drawbacks for everyday driving but unlocks a load of torque in the S2000. But for those of you who are on the street and the track, the 12.5-pound Streetlite flywheel is perfect with its improved momentum and lightweight design which actually improves throttle response and acceleration by freeing up torque. We suggest the ACT flywheel upgrade rather than resurfacing the heavy OEM and never attempt lighten your stock flywheel at a machine shop!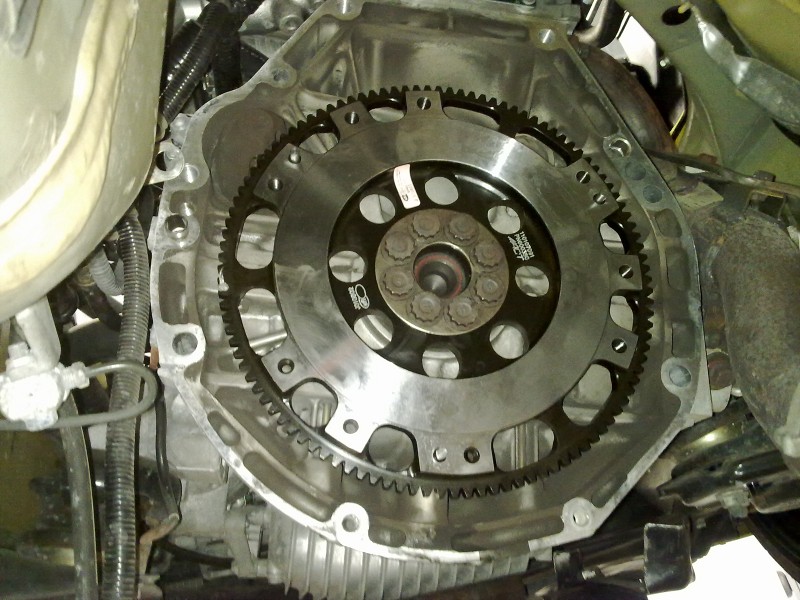 While the hardcore twin-disc setups will affect your drivability with a harsher engagement and some chatter, the HD Pressure Plate with Performance Full face disc combo is a dream to drive. The sprung hub clutch has plenty of dead pedal and your left leg won't get a work out everyday. At the same time, the pedal feel was more direct than the flaky stock clutch which was slipping hard between 4th and 5th gear! After the recommended 300 mile break-in, the clutch grabs hard during a launch and while banging all the gears. At high RPMs, the clutch can be dumped with just enough slip at engagement to not damage any driveline parts but is direct and hooks up hard. Plus, with a 219lb-ft torque rating, it is more than enough for your average NA Honda motor guy!
Source:
Advanced Clutch
Performance Discs and X-Act Flywheels
www.advancedclutch.com
Stance Factory
Installation
www.stancefactory.com