We have all heard the praise given to BC Racing and their ever improving line of coilovers but weren't sure what to expect when we heard they had a new wheel line coming to North America. Well, the proof was at SEMA where BC Racing North America Manager Pete Melian walked us through a dozen designs at their booth. "This isn't even all of them," explained Melian. "I could only ship over so many samples because there is way more in the catalog."
Leafing through the BC Wheels catalog, we saw that Melian wasn't exaggerating since there were dozens of wheels in there. The designs are simple, fresh and clean but are intended for more serious enthusiasts. These aren't your average wheels that are little more than a fashion statement, but are instead forged 2-piece designs that will perform as good as they look.
Known as the preferred method for wheel manufacturing, forged wheels are cold formed with massive presses versus molten aluminum being cast poured. The forged aluminum offers more control over the integrity of the alloy and is free of defects such as air pockets and hairline cracks. Forged wheels are also lighter and far stronger than their cast counterparts making them the obvious choice for enthusiasts who race their cars.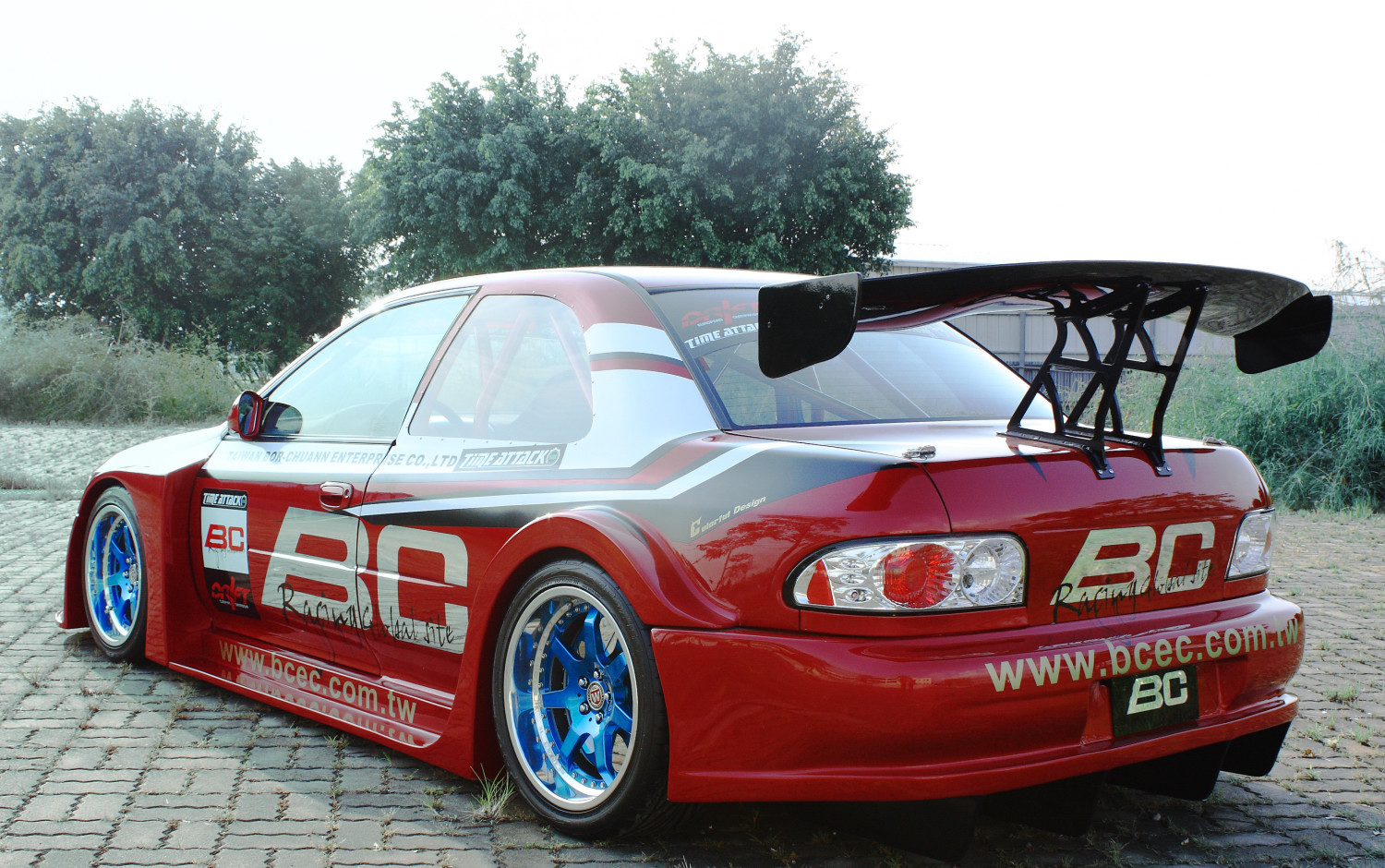 The new BC Wheel lineup is huge for a new line and we have never seen anything so comprehensive before. The impressive BC Wheel catalog consists of four distinct types: A-Type, B-Type, C-Type all of which have forged rim and face designs from 6061-T6 aluminum. There is also a more affordable forged 1-piece line that currently consists of four styles. Each type has 8-12 different styles and comes in a variety of sizes for your application. Diameters range from 17, 18, 19 and 20 inches while the widths range from OEM sizes all the way up to a massive 11 inches! There are a variety of bolt patterns for every make of passenger vehicle from sport compact to luxury and exotics. Of course many offsets are offered all the way down to some dirty poker like a zero offset!
With stunning new designs, a load of different fitments and the right technology behind them, BC Wheels already look like a hit but there are even more reasons to consider them. You want that personalized custom look on your ride and BC Wheels offers the flexibility of 20 outstanding colors for your wheels. And we're not just talking the face alone but the lip too, which also comes polished in over 400 different combinations. The full color chart is available to make your dream pop up in your driveway without pricey custom painting! Beyond the selection is the ridiculously low price. Melian says you will be able to pick up a staggered set of 20-inch 2-piece forged wheels for $2,300 and the prices only go down from there because the 20s are currently the largest BC Wheels available!
Source:

BC Racing
BC Wheels
www.bcracing-na.com