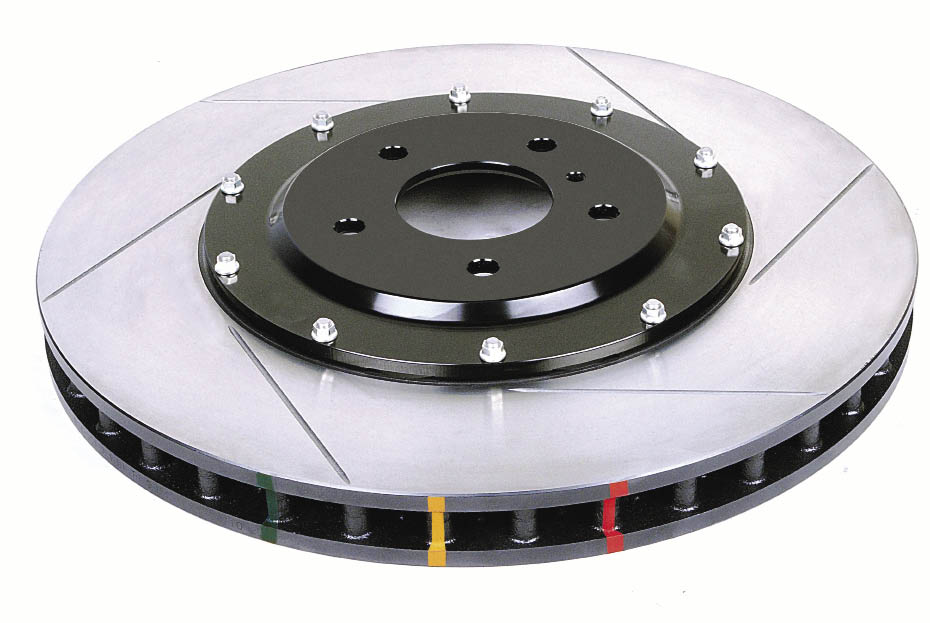 We've all done a brake job and been slammed by the final bill when a lot of parts need to be replaced. Well, consider a brake job on the Nissan R35 GT-R to make you feel better – it costs over $5,000 to complete. The OEM Brembo rotors perform well but the mission at Disc Brakes Australia (DBA) was to reduce costs and improve the efficiency of their GT-R. The result is their new 5000 series rotor for the hefty super car.
DBA has applications for everything made in North America and even cars that are JDM imports only. But they wanted to apply their patented technology for dissipating heat to the GT-R that chews through pads and rotors with its outrageous 3,950lb curb weight. The technology is called the Kangaroo Paw and you have to take a look at the cut away section to see how the sculpted vented insider sheds heat versus the standard design vanes used for decades. The braking surface of the GT-R rotor is also slotted to prevent gas and heat buildup. There are many who prefer slotted technology over cross-drilling because tiny stress cracks can form around the holes, which is the weakest area.
DBA also features more patented technology called Thermo-Graphic Temperature Monitors. They are essentially color temperature indicator strips that will change if the rotor exceeds a certain temperature. The strips are a great way to see how your brakes are holding up at a track day when you don't have a laser thermometer handy. DBA recommends keeping an eye on your temperature strips to ensure you have done a proper cool-down lap to ensure your rotors will never let you down.
The GT-R 5000 series rotors are constructed from high-carbon cast iron that is heat-treated and maintains maximum thickness to resist warping. The 15-inch iron ring is bolted to a strong and light 6061-T6 aluminum hat using high-strength fasteners.
Before heading to the track, make sure that you properly bed-in your new pads with your DBA rotors. If the pads aren't new, have them burnished and follow the bedding-in process laid out by the manufacturer to ensure a proper transfer film and the best results.