Legacy parts have long had a tumultuous place within the confines of the Dinan business mold. Catering mainly to new models, legacy parts often were unceremoniously cut as sales degraded within the dealership model. While demand would have waned regardless, and profitability of a lot of parts would have seen them cut anyway, there have always been a handful of items that prompted the question, "What if…?" Over the past year Dinan has endeavored to find out the answer to that very question and are happy to announce the re-release of the first of a handful of oft-requested legacy parts.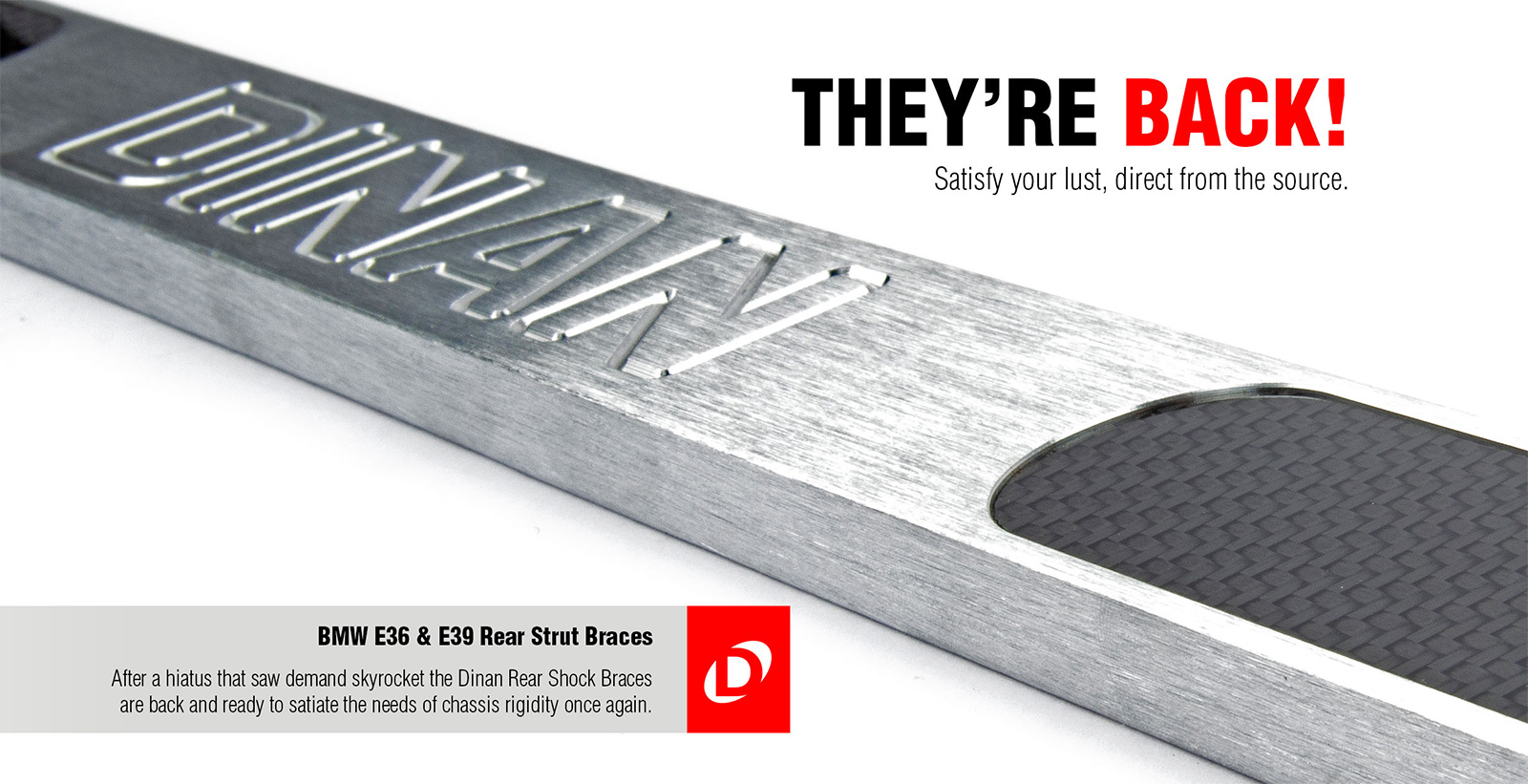 Whether you want to complete a fully packaged car for the showroom or plan on utilizing the performance benefits on the track, Dinan has you back in business with the relaunch of the rear shock tower brace for the E36/E39. With vastly improved chassis rigidity between the rear shock towers, and as a result, sharper handling from reduced flex under hard cornering conditions the rear shock brace is an often desired tertiary component to the overall suspension system.
Performance benefits aside, the immaculate brushed aluminum with carbon fiber inlays are a signature look of legacy Dinan that has stood the test of time. Recognizable in an instant, the brace emits a sense of prowess even while nestled in the boot. Secured with plated steel endplate assemblies precisely contoured to attach to the top of the shock towers the kit is guaranteed to have perfect fitment. In the event that more room is needed for cargo when the rear seats are folded down the bolt-on modification includes the necessary tools to easily remove the brace, and re-attach when convenient. Form, function, and versatility at its finest.
Benefits of the Dinan Rear Shock Tower Braces for the E36 & E39 Chassis:
Improved chassis rigidity.
Decreased flex in shock towers during cornering.
Brushed aluminum construction with carbon fiber inlays for maximum strength and style.
Black zinc plated steel endplate assemblies for precise fitment and durability.
Includes tools to easily remove rear brace when additional space is required.
Easy bolt-on installation with included mounting hardware.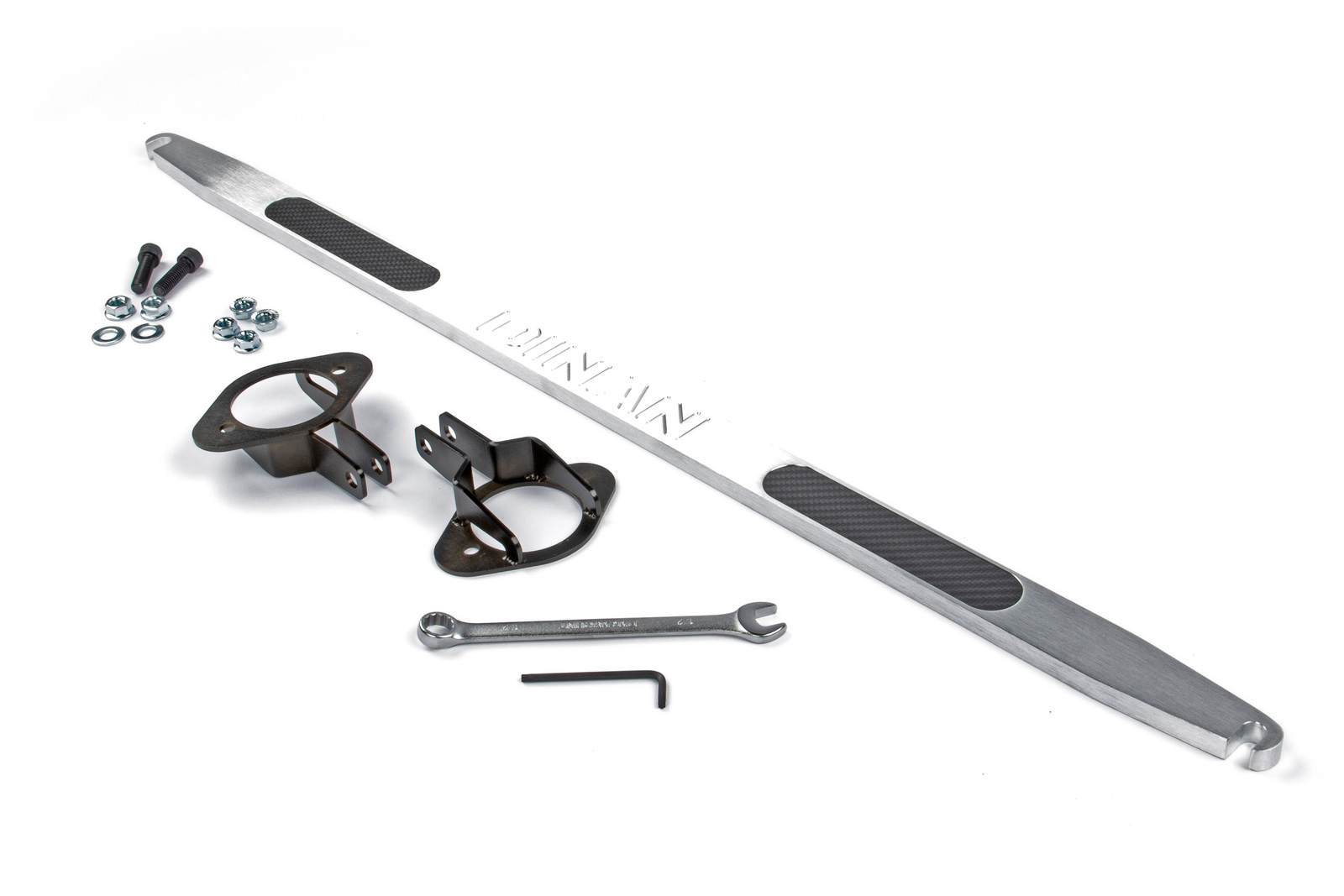 Dinan Rear Shock Tower Brace for the BMW E36 (D660-0372)
Applications:
1995-1999 E36 M3 Sedan/Coupe
1992-1998 E36 318i/is Sedan/Coupe
1992-1995 E36 325i/is Sedan/Coupe
1996-1999 E36 323i/is Sedan/Coupe
1996-1999 E36 328i/is Sedan/Coupe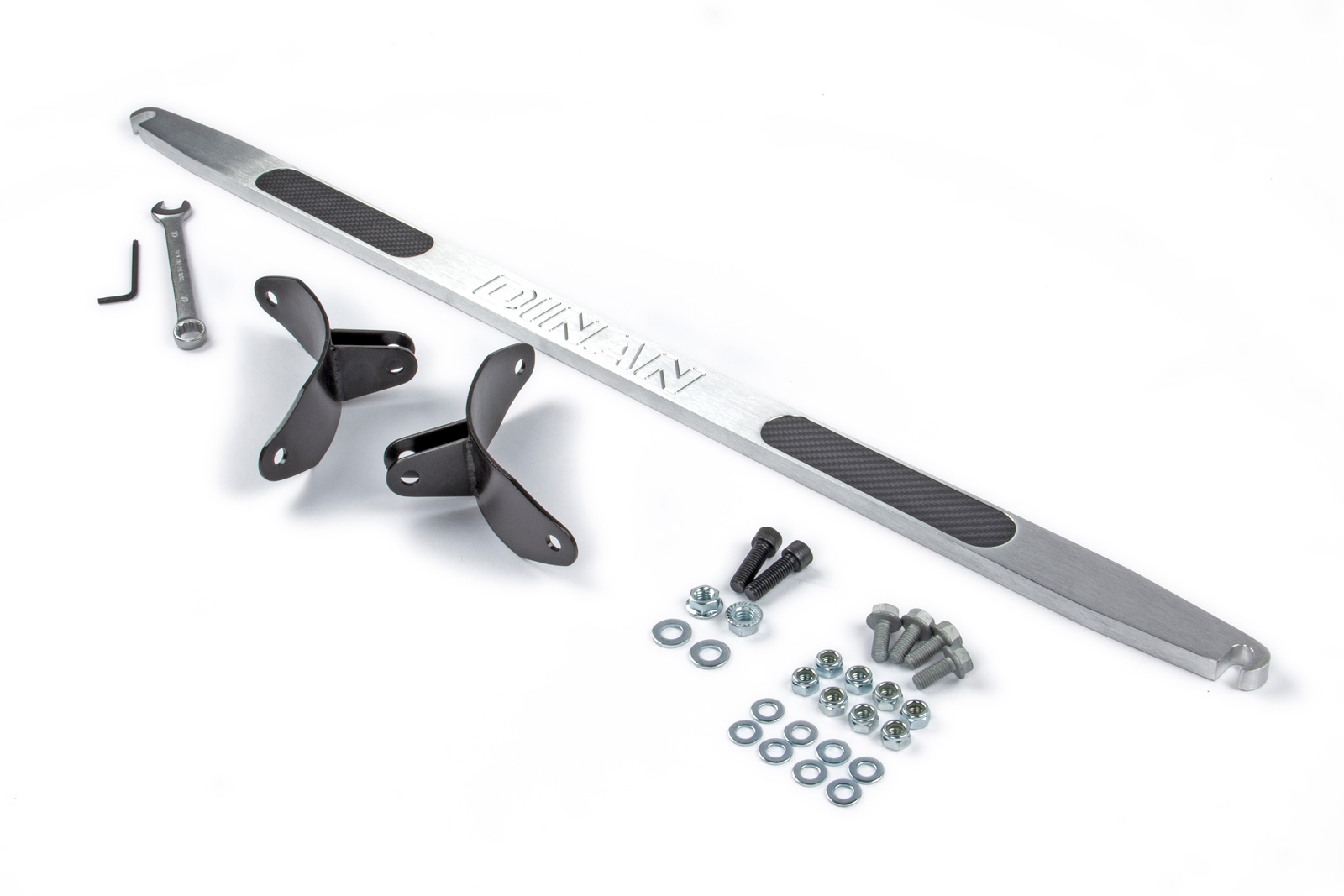 Dinan Rear Shock Tower Brace for the BMW E39 (D180-0391)
Applications:
2000-2003 E39 M5
1996-2000 E39 528i Sedan
1997-2003 E39 540i Sedan
MSRP
For more information, visit www.dinancars.com.