Specifically designed for the 2003-09 Lexus GX470, our Eibach PRO-TRUCK-LIFT allows full droop of the front suspension without interference of the factory upper control arm. Our GX470 PRO-TRUCK-LIFT System is a complete all-in-one lift kit that includes everything required for a rear airbag suspension delete by converting to a coil spring system.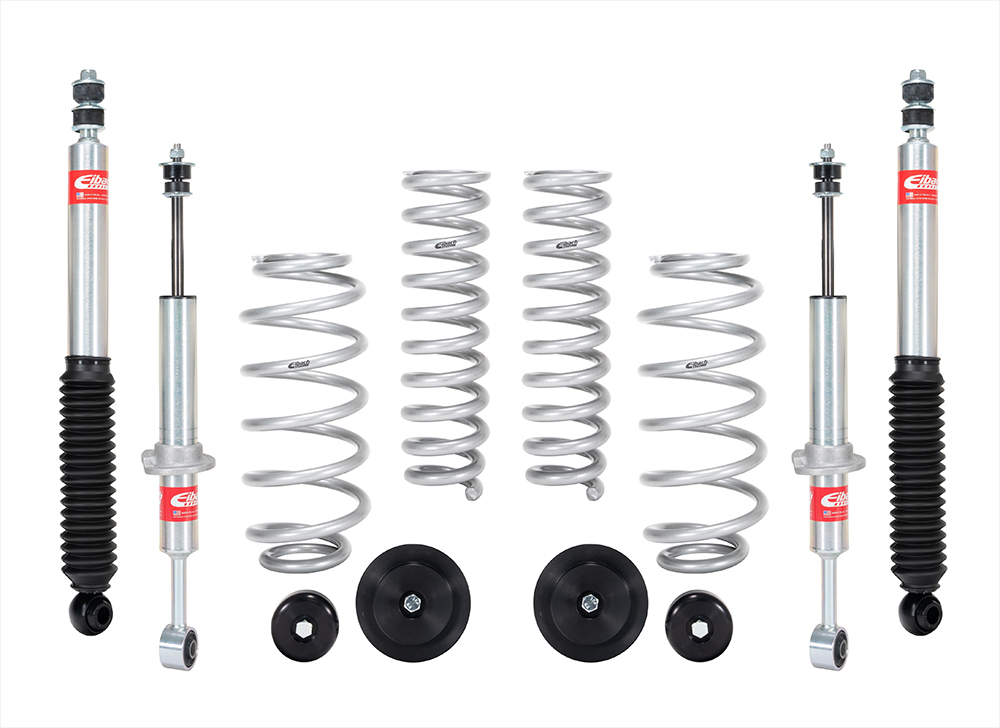 Eibach PRO-TRUCK-LIFT Systems combine a series of PRO-LIFT-KIT springs and PRO-TRUCK Sport shocks to create a perfectly tuned suspension system engineered for both, on and off-road performance. Each system is designed and tested to deliver maximum ride height without compromising the integrity of factory bushings, ball joints and other components. With the same spring technology found in our ERO off-road race springs, the block resistant PRO-LIFT-KIT springs can be taken to the limit mile after mile ensuring consistent performance and ride height. Matched with our heavy duty PRO-TRUCK Sport shock system, this combination is capable of handling anything in its path. Precision shock valving allows compliance over large obstacles and control through rough terrain while also improving on road comfort and performance.
Delivers maximum suspension system travel
Improved ride quality and off-road performance
Rear coil spring conversion kit for airbag suspension delete
Easy—Direct Replacement Installation
All hardware included
Made by Eibach in the USA
Ride Height:
Front: Adjustable +2.0" - 3.0" Rear: +2.2"
Front Ride Height Adjustable Shocks
First clip: +2.0" with Eibach springs
Second clip: +3.0" with Eibach springs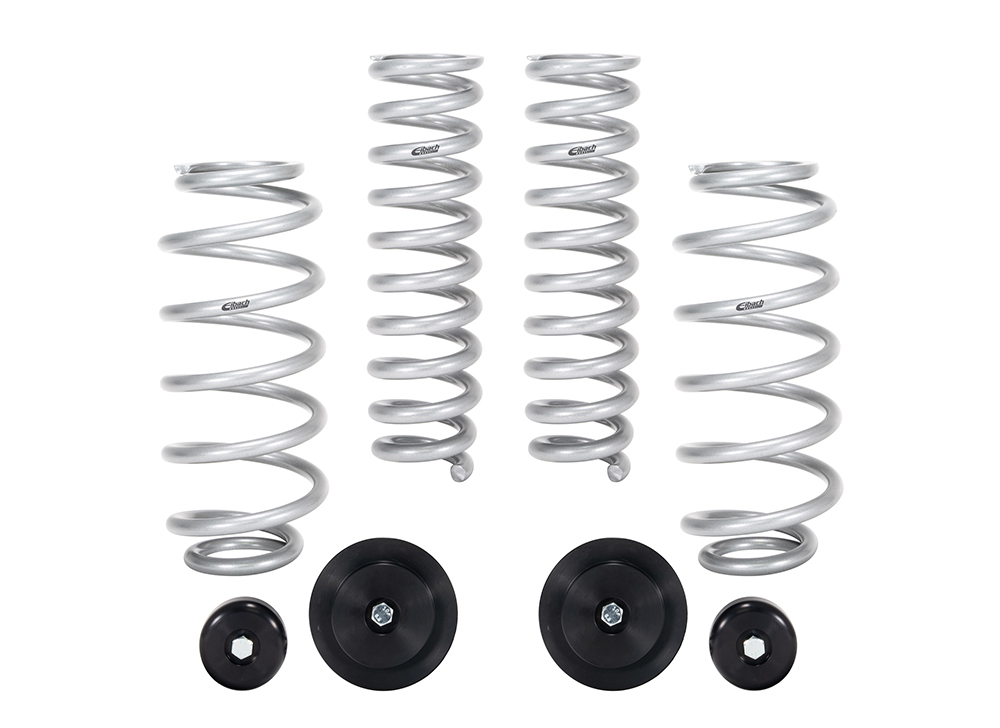 Eibach PRO-LIFT-KIT springs are designed to provide a suspension lift for your SUV without the use of spacer lifts. Spring lifts allow full range of suspension travel without additional stress on bushings and ball-joints as seen with spacer lift systems.
Each PRO-LIFT-KIT is engineered and manufactured using the same technology found in our championship winning ERO Off-road race springs and carefully tested to provide unparalleled ride quality and off-road capability.
Ride Height:
Note: PRO-TRUCK lift springs must be used with Eibach PRO-TRUCK Sport front shocks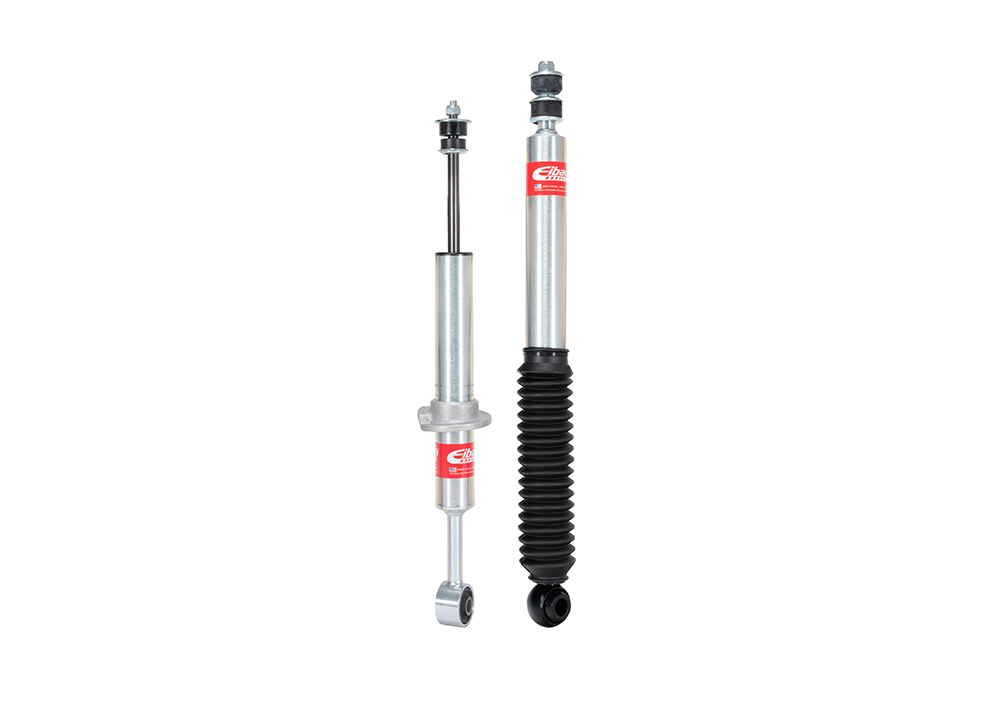 PRO-TRUCK Sport Leveling shocks offer front ride height adjust ability up to 2.7" when using factory springs. Rear shocks are non-adjustable and accommodate up to a 2.2" lift allowing fitment of a larger wheel and tire combo and clear most obstacles on the trail. Unlike spacer type lifts, the Eibach PRO-TRUCK Sport Leveling Shocks are designed to maximize all available wheel travel for a smoother ride.
Front ride height adjustable shocks allow you to adjust the level of the spring seat to lift the front of your truck up to 2.7" (with OEM / Factory springs)
Monotube Design, 46mm Pistons, Nitro-Coated Rods and Heavy Duty Zinc Coating
Improved Handling & Stability—On or Off-Road
Easy—Direct Replacement Installation
Front Ride Height Adjustable Shocks
First clip: +2.0" with Eibach springs
Second clip: +3.0" with Eibach springs
Second clip: +2.7" with OEM / Factory springs
BEFORE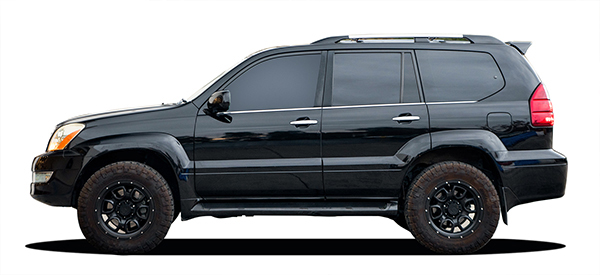 AFTER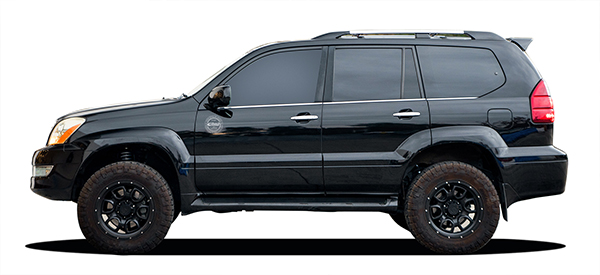 For more information, visit eibach.com.