Irvine, Calif. (2021) – Meguiar's, a global leader in car care, today announced an expansion to its robust interior product line with the Meguiar's® Ultimate Insane Shine ™ Protectant. Released in both a spray and wipes, Ultimate Insane Shine Protectant has been formulated for consumers who want a premium lasting high gloss shine on many modern interior surfaces and will be Meguiar's highest gloss interior protectant to date!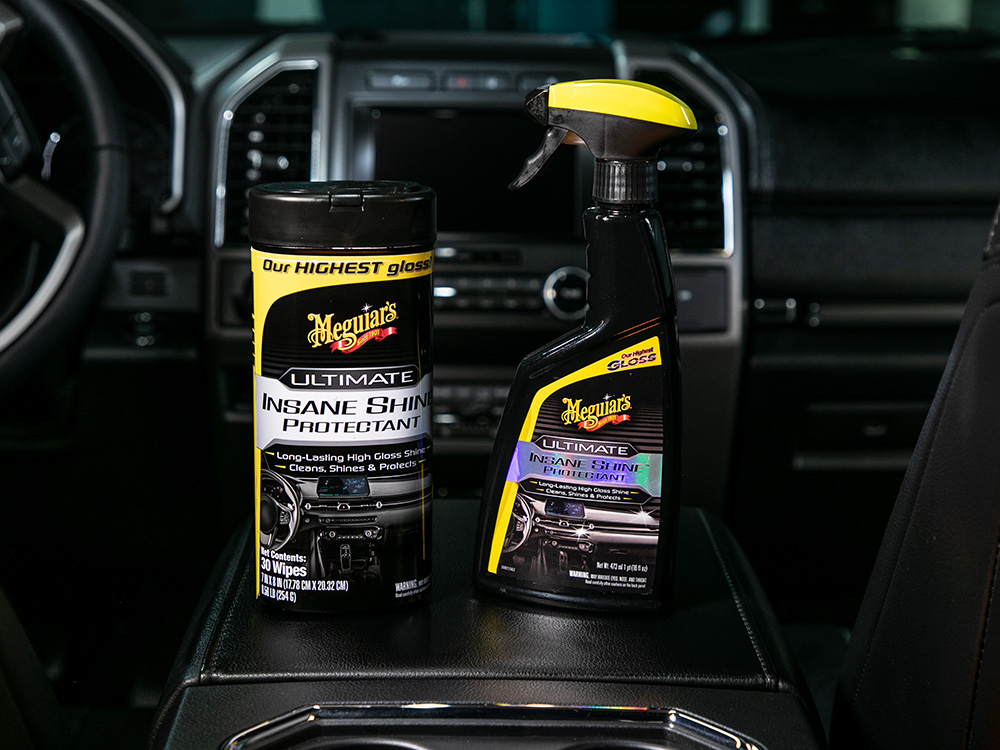 Both spray and wipes create a rich, dark, durable high gloss finish on unpainted vinyl, plastic, and rubber surfaces. This premium protectant spreads quickly and easily without streaking and creates a dark, high gloss shine that improves the appearance of surfaces like dashboards, door panels, consoles, tires, wheel wells, and even exterior trim. Clean, shine, and protect surfaces with UV absorbers but without an unwanted greasy finish.
Meguiar's Ultimate Insane Shine Protectant will have an MSRP of $9.99 for the spray version and $7.99 for the wipes. Both will be available at major retailers, auto specialty stores, and online merchants nationwide, beginning early 2022.
About Meguiar's
For more than 120 years, Meguiar's has provided Car Crazy® people with specialized state-of-the-art formulations for making every car's appearance show car perfect. Meguiar's provides high-performance car care products for every automotive surface. To learn more visit www.meguiars.com.
Connect with Meguiar's Socially at:
Tweet @Meguiars
Facebook.com/Meguiars
Youtube.com/MeguiarsUSA
Instagram.com/Meguiars