Darken, Restore & Protect Exterior Trim
Irvine, Calif. (2021) – Meguiar's, a global leader in car care, today announced the launch of their all-new Meguiar's® Hybrid Ceramic Trim Restorer. This exciting new formula renews, revives, and protects unpainted exterior trim quickly and easily using advanced SiO2 technology.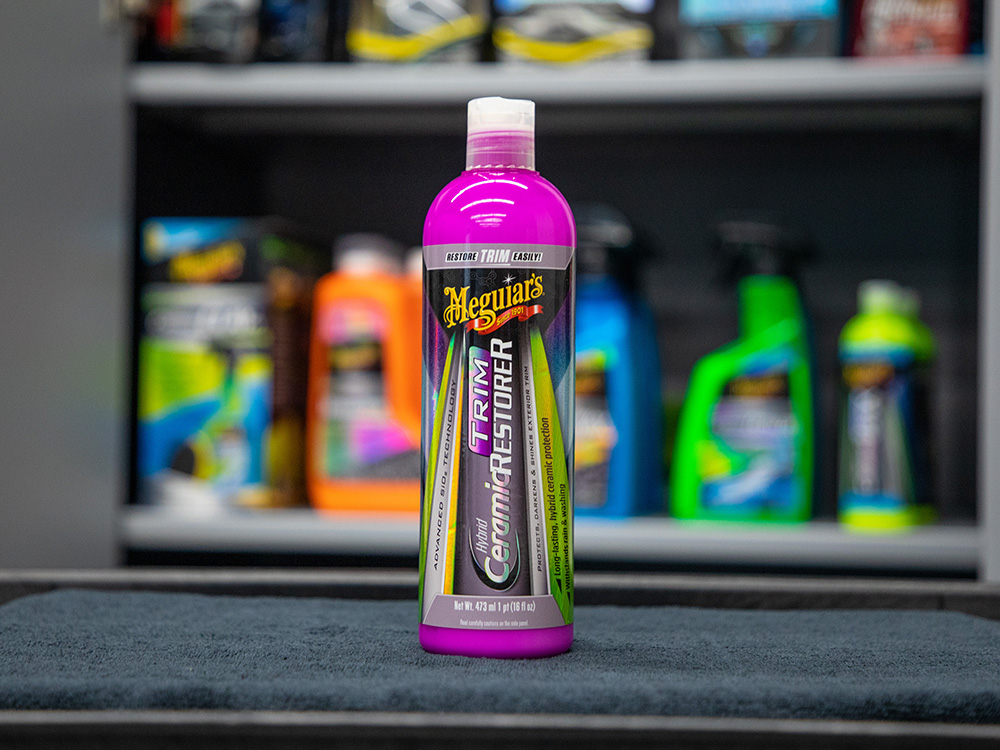 Adding to Meguiar's very popular Hybrid Ceramic Family, Hybrid Ceramic Trim Restorer utilizes advanced SiO2 technology to create restored darkness and shine to exterior trim pieces while delivering long-lasting durability that holds well against washing, rain, and the elements. This premium formula brings new life to unpainted exterior plastic, vinyl, and rubber trim such as bumpers, moldings, door handles, rearview mirror housings, wheel wells, and windshield cowlings. It's the perfect solution to revitalize surfaces, add a dark rich shine, and offer much-needed hybrid ceramic protection to defend against the sun and elements.
Meguiar's Hybrid Ceramic Trim Restorer has an MSRP of $12.99 and will be ready for purchase from major retailers, auto specialty stores, and online merchants nationwide, beginning early 2022.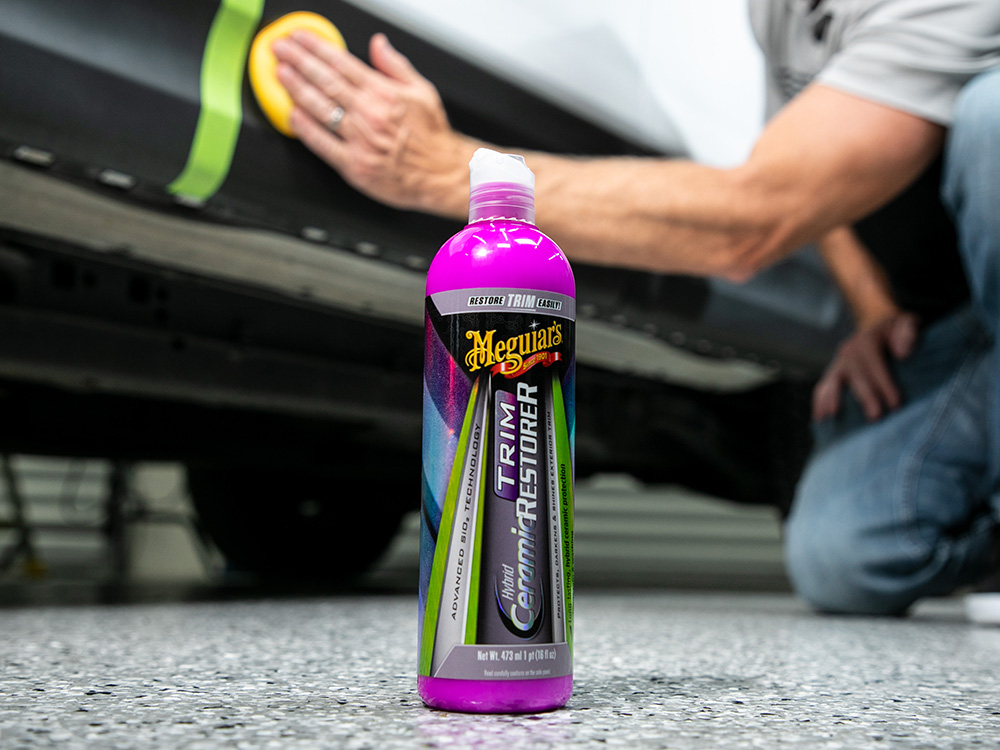 About Meguiar's
For more than 120 years, Meguiar's has provided Car Crazy® people with specialized state-of-the-art formulations for making every car's appearance show car perfect. Meguiar's provides high-performance car care products for every automotive surface. To learn more visit www.meguiars.com.
Connect with Meguiar's Socially at:
Tweet @Meguiars
Facebook.com/Meguiars
Youtube.com/MeguiarsUSA
Instagram.com/Meguiars