A rear diffuser is an automotive aerodynamic modification typically found mounted on the vehicle's underbody located at the rear of the car, underneath the rear bumper. As a vehicle is in motion, air flowing in the underbody is typically at high-speed and has low-pressure. Aeroflow Dynamics' design and purpose of this diffuser is to help reduce drag and to create downforce by facilitating the airflow underneath the vehicle's underbody. It is used to increase the air volume along its full length, thus creating a void that must be filled by air. This in turn creates a Venturi effect, meaning the air flow is accelerated at the beginning of the diffuser creating a low pressure, thus creating downforce.
As the air travels along the full length of the diffuser, the high-velocity air is eased back into standard velocity matching the ambient speed at the rear of the vehicle reducing overall drag. With the addition of vertical "fins" attached to the Aeroflow Dynamics diffuser, this helps to optimize the diffuser's efficiency by ensuring that all air drawn into it is from the underbody and not from the upper body surfaces. Aeroflow Dynamics' diffuser can be further tuned with the addition of a front splitter to help mediate the underbody's airflow.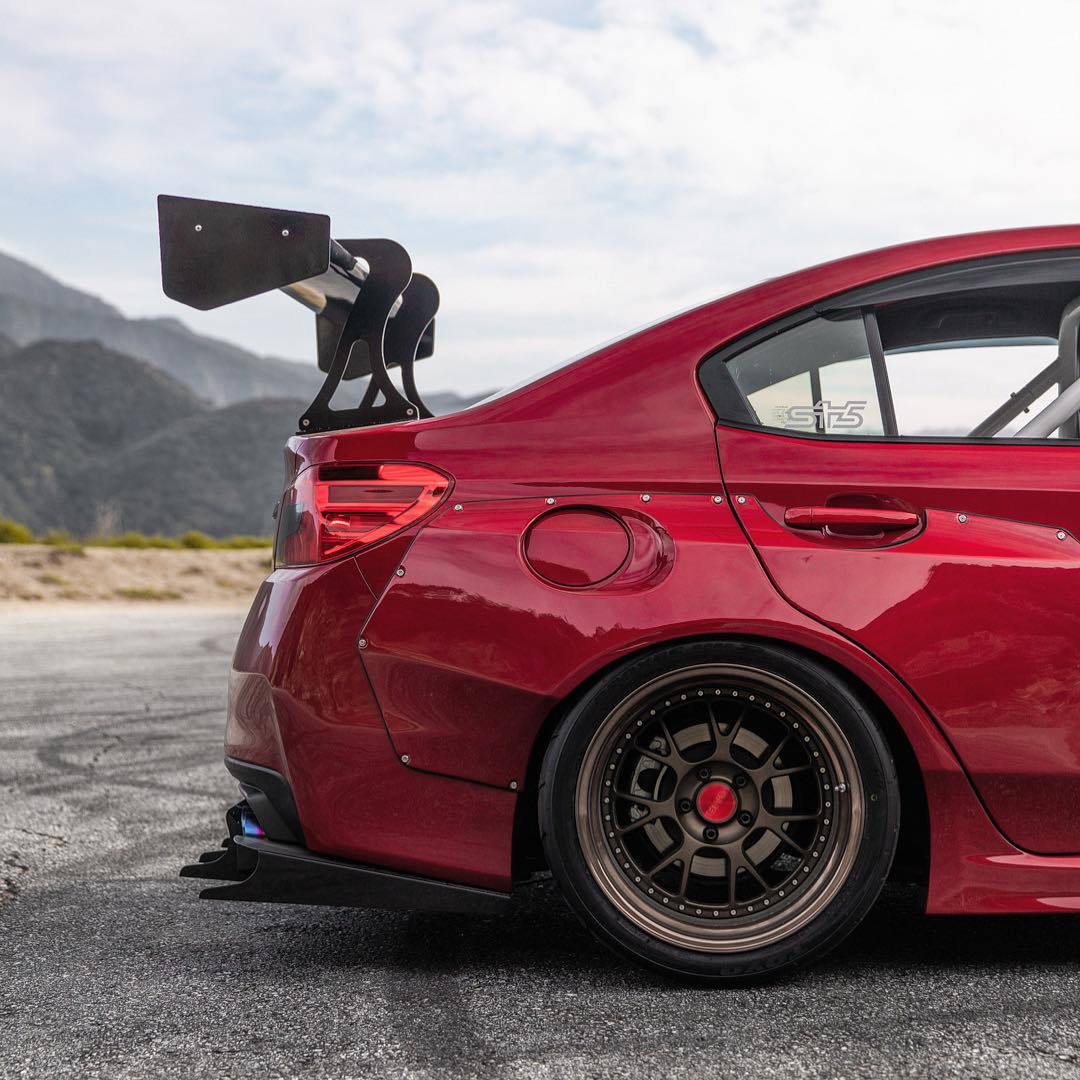 FITMENT
FEATURES
Made from high-quality aluminum
Made in the USA
Comes fully CNC'd and professionally powder coated.
Comes pre-drilled
Fitment Guaranteed
Hardware included
Professional install highly recommended
MSRP
For more information, visit www.aeroflowdynamics.com.