It has been almost a year in the making but Dress Up Bolts finally released their titanium hardware kits for the 2015+ Dodge Charger platform!
Why the delay? Well, in true Dress Up Bolts fashion they realized last year that they didn't have all the hardware sizes in their inventory that they wanted to include in these kits. "We try to create kits that are tailored to all enthusiasts. What I mean by that is we will create what we call a Stage 1 hardware kit that is more of an introductory kit that is lower in price but still creates that same wow factor. Additionally our higher stage kits get more in-depth and really satisfy OCD owners that want their hardware to look unified throughout the car. We determined that we needed a number of new hardware sizes in order to create our more in-depth kits which takes some time when you have to inventory each size in seven different colors" (Seth McGuire).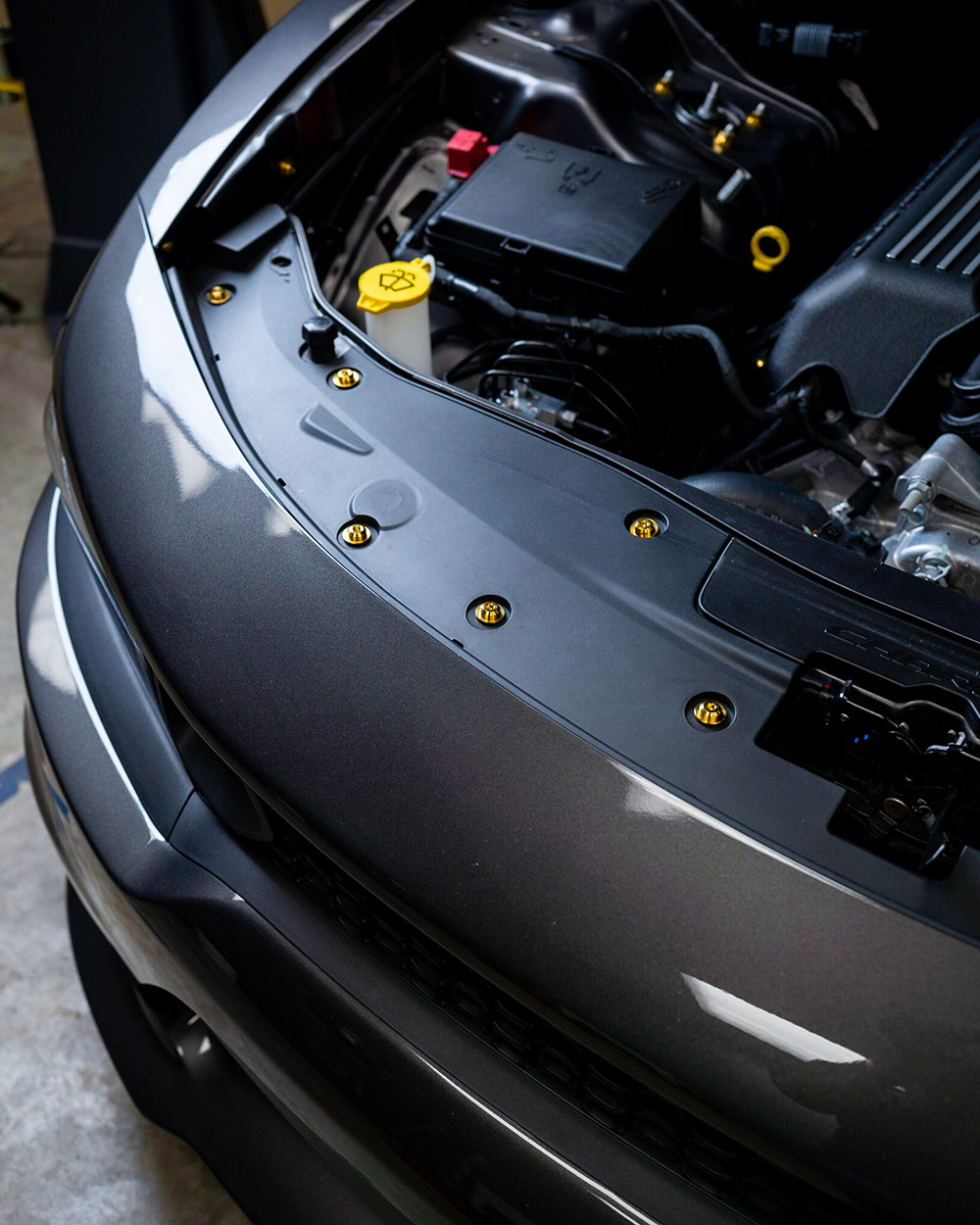 There are 5 kits in total to choose from for the Dodge Charger plus 2 additional kits for the 392 6.4L Hemi found in a bunch of Chrysler, Jeep, and Dodge models.
Stage 1 Engine Bay Kit
Stage 2 Engine Bay Kit
Hood Kit
Door Kit
Fuel Door Kit (A first for us)
Coil Pack Kit (392 6.4L Hemi)
Thermostat Kit (392 6.4L Hemi)
All of the hardware pieces in each kit are made from grade 5 titanium metal and are available in 7 differnt color options.
Each kit comes with installation instructions so you aren't left guessing where each piece goes when the kit arrives at your door.
---
PHOTO GALLERY