Upgrade your engine bay with our Civic Type R Engine Bay kit! Dress Up Bolts fasteners (bolts, nuts, and washers) are professional race-grade hardware with show car style. Made from 6AL-4V Grade 5 Titanium, they provide exceptional high tensile strength, are corrosion resistant, all while being ultra-lightweight. The kits come in a variety of finishes including black, blue, polished, purple, gold, and true burned. As with all our products, these kits come with the Dress Up Bolts Lifetime Warranty.
All of our "Engine Bay" kits come with detailed instructions making installation quick and easy!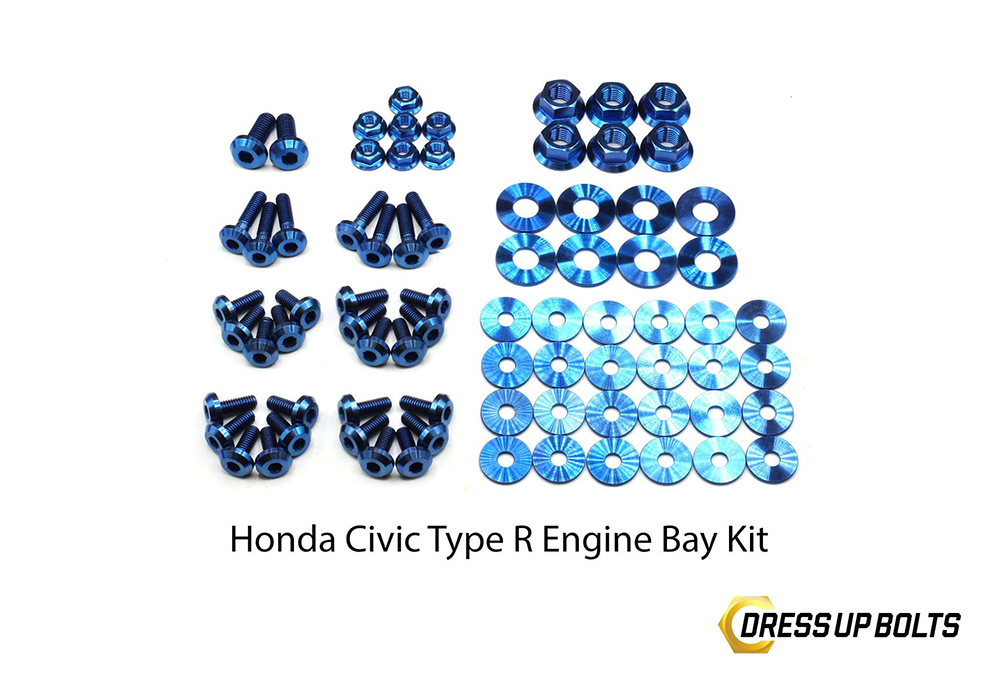 Features
Full Engine Bay Kit Includes 77 Titanium Fasteners
Available in anodized finishes of Black, Red, Blue, Polished, Purple, Gold and True Burned
Constructed from 6AL-4V Grade 5 Titanium
Extremely lightweight
Corrosion-resistant
Easy to follow installation instructions
Dress Up Bolts Lifetime Warranty
For more information on the this kit, go HERE.