Photography courtesy of InTech Performance
---
There's nothing like a shave and a haircut to get to yourself feeling new and fresh, so why not apply that same logic to your car? No one likes lifting their hood to a rat's nest, especially a judge who's ticking off a score sheet. With less attention being shown to what's under the hoods at some shows these days, shaving engine bays and tucking wires away seems to have become something that's slowly being forgotten, so we thought it would be best to revisit the topic.
This time, we enlisted the help of Jean-Francois Bernard of InTech Performance, in Quebec, Canada, who has been producing some gorgeous examples of shaving and tucking recently. Such examples of an impossibly clean, white, 2JZ-GTE-equipped Supra, and an LS-swapped FD RX-7 you may have already seen floating around on your various newsfeeds. We think he gave us some good tips to share with you.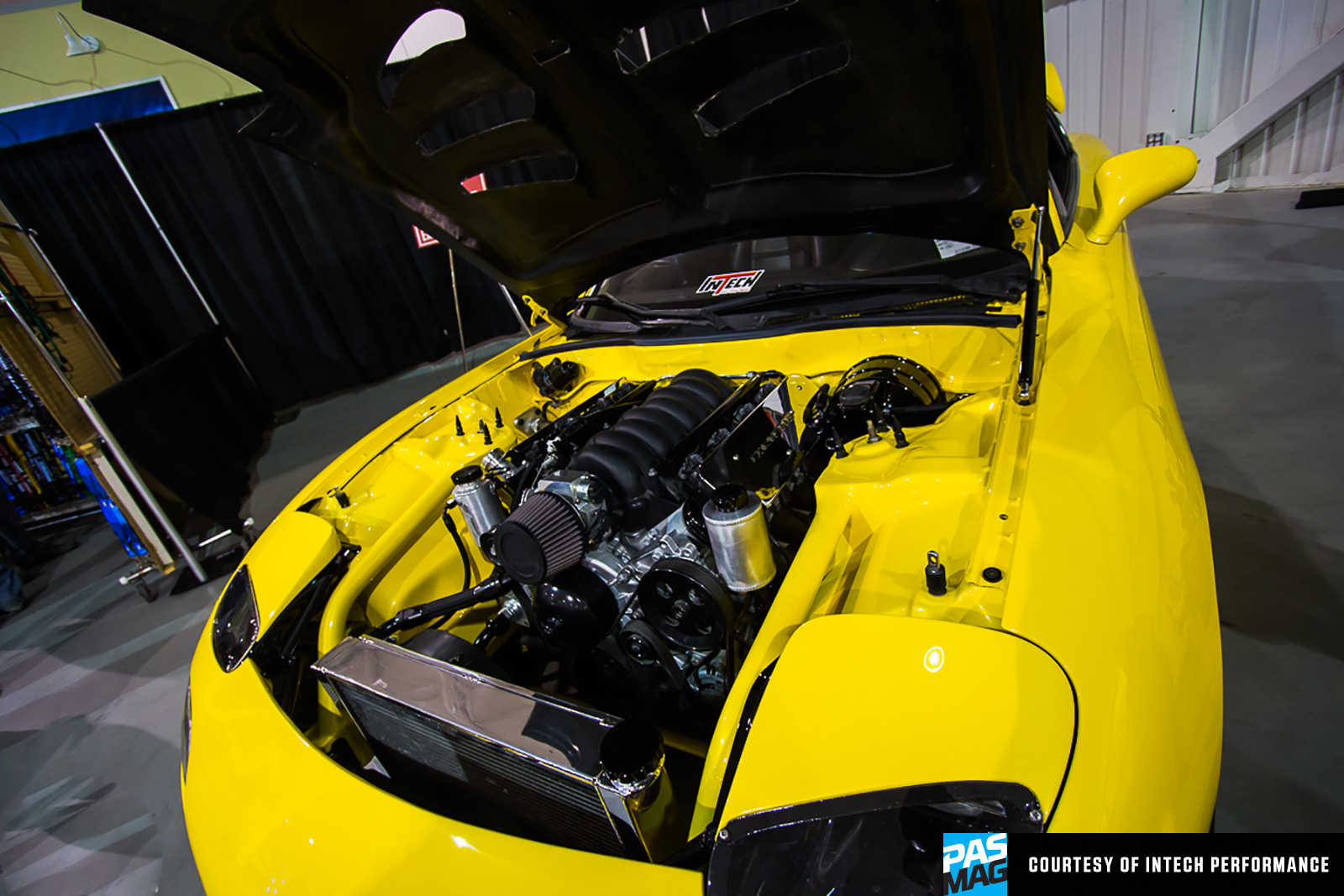 The first thing to know before attempting a shave and tuck job, is to understand that there are no real benefits to this. Shaving and tucking are purely cosmetic modifications that offer no kind of performance increase whatsoever – the process can actually hamper performance depending on what you decide to remove – it just looks real nice. Like, really, really nice.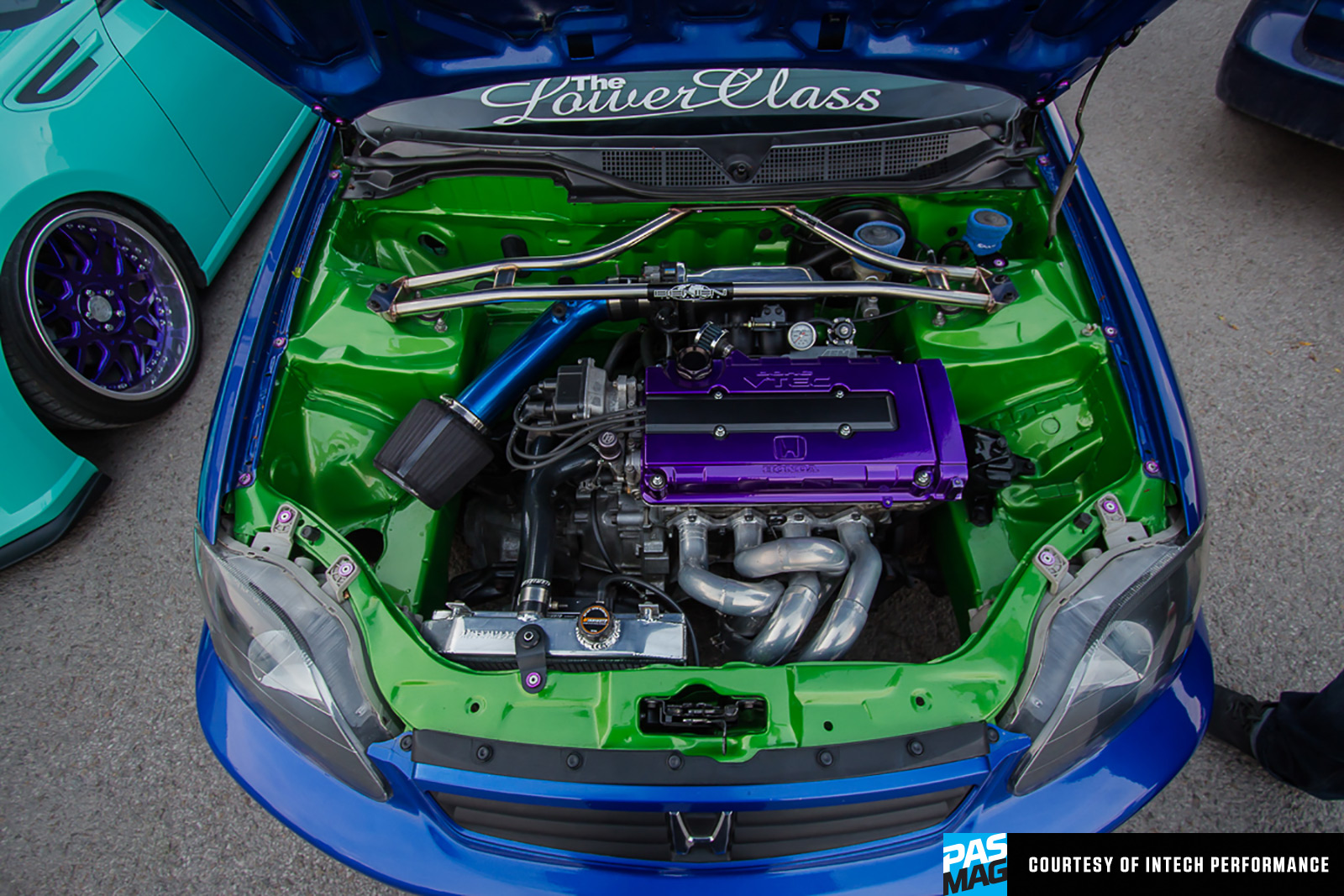 According to Bernard, there are three levels of shaving and tucking:
1. "First level would be removing all unnecessary accessories and just keeping your engine bay clean."
2. "Second level is removing and relocating some stuff to make the engine bay more 'spacious.'"
3. "The third level, you go all out redoing the engine wiring, hiding stuff in the fender and front bumper, and basically shrinking everything down until you only see the engine."
It's important to decide which level you want to go for first because there's a lot of planning required, no matter how far you want to take your engine bay. Either way, you'll be relocating accessories and passing wire through to where they're not easily accessible, or deleting them altogether, so you should make sure you really know what you can live without.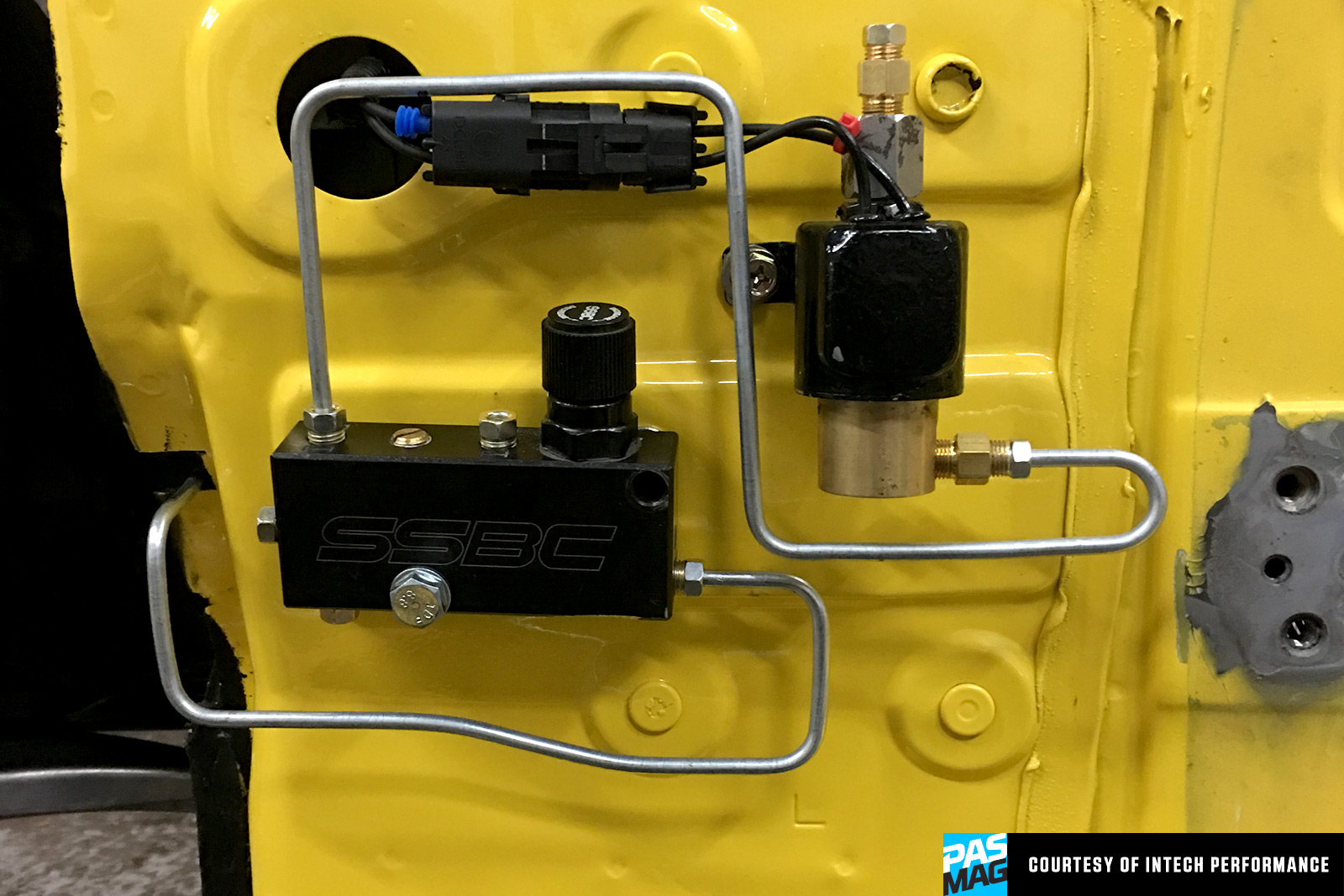 "When starting the job, the first thing to do is to remove everything, even the engine, so you can take your car to the body shop to fill all unwanted holes, make everything smooth, and paint the engine bay," Bernard says.
You could even do the bay yourself, if you've got the skills and tools. You'll want to first sand down the engine bay down to its bare essentials, stripping down paint and sealants. The unsightly holes left over and not being used to run anything important through will have to be either welded and filled in. Once you're happy, prep for paint as you would usually.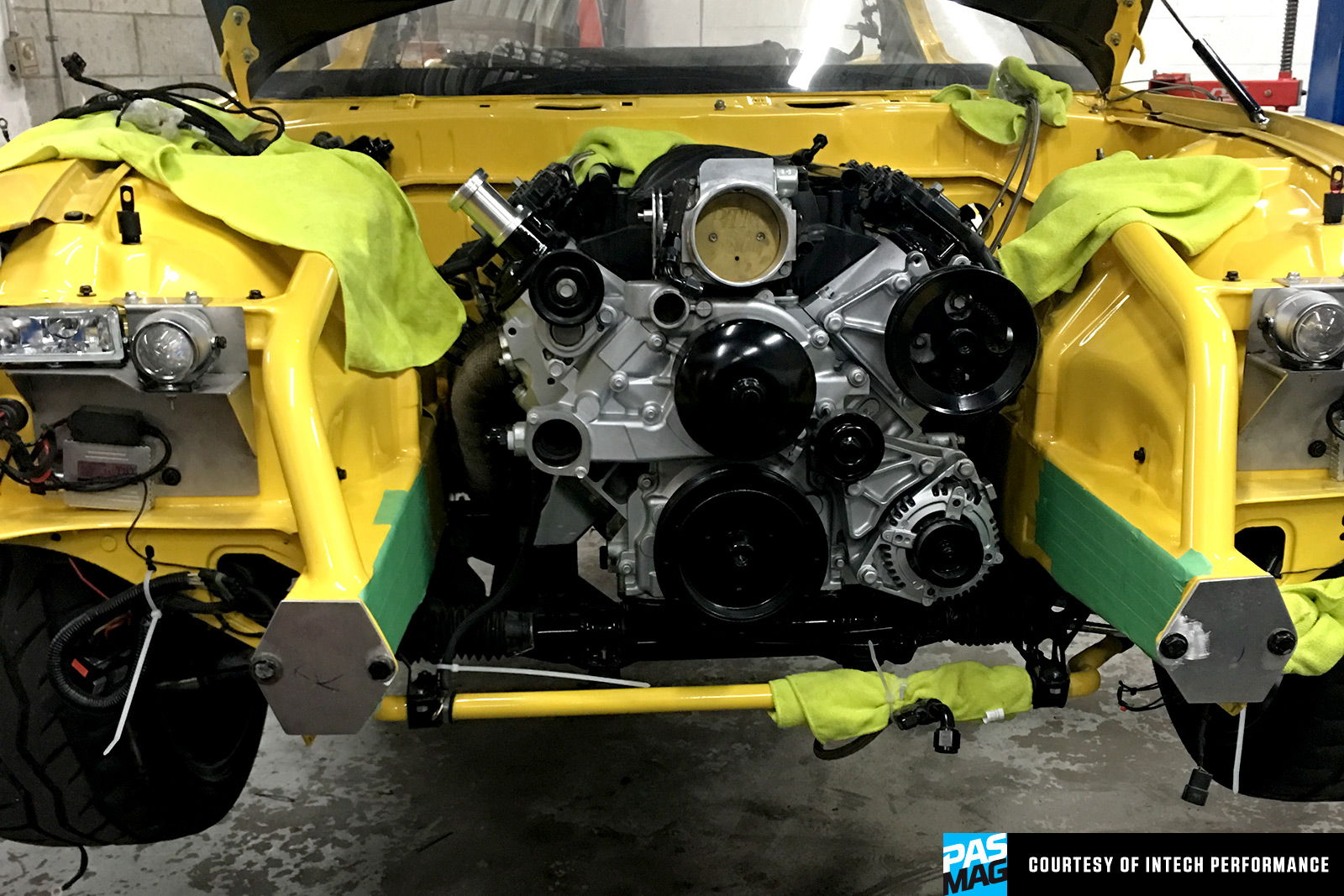 "Use that time to prep the engine with chrome, polished, powdercoated, or painted parts, so your engine will be ready to drop in when you receive the car back from the body shop," Jean-Francois advises. "Take your time putting the engine bay back in place, since you have a fresh paint job!"
Since you're already down and dirty in paint prep, you may just want to paint your whole car while you're at it. Having your engine out of your car isn't as easy as taking off your front bumper, so take advantage while you have the chance!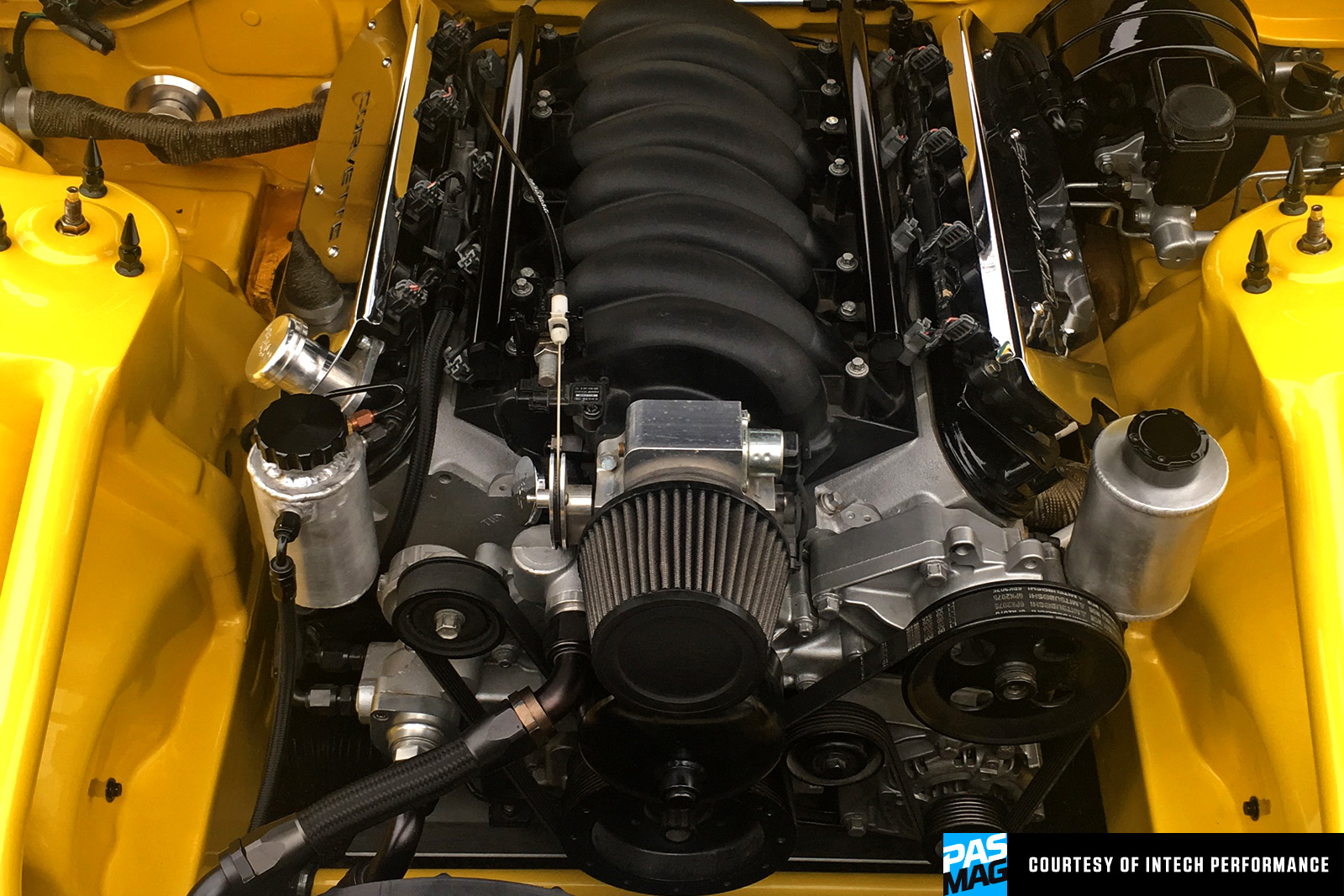 "Once your engine is back in place, determine where you want all your wiring to pass," says Bernard. "This part can be tricky, since you don't want to see any wiring, but it's necessary to have it to run your engine. You will probably need to extend, cut, and remove some wire to make them pass exactly where you want."
With the wiring is done, something that Jean-Francois lists as the most challenging part, the next step towards shave-and-tuckdom is to put back or relocate the accessories you do want, and delete the ones you don't. Just realize what you're getting yourself into when you delete A/C or power steering – weigh those comfort points versus scene points.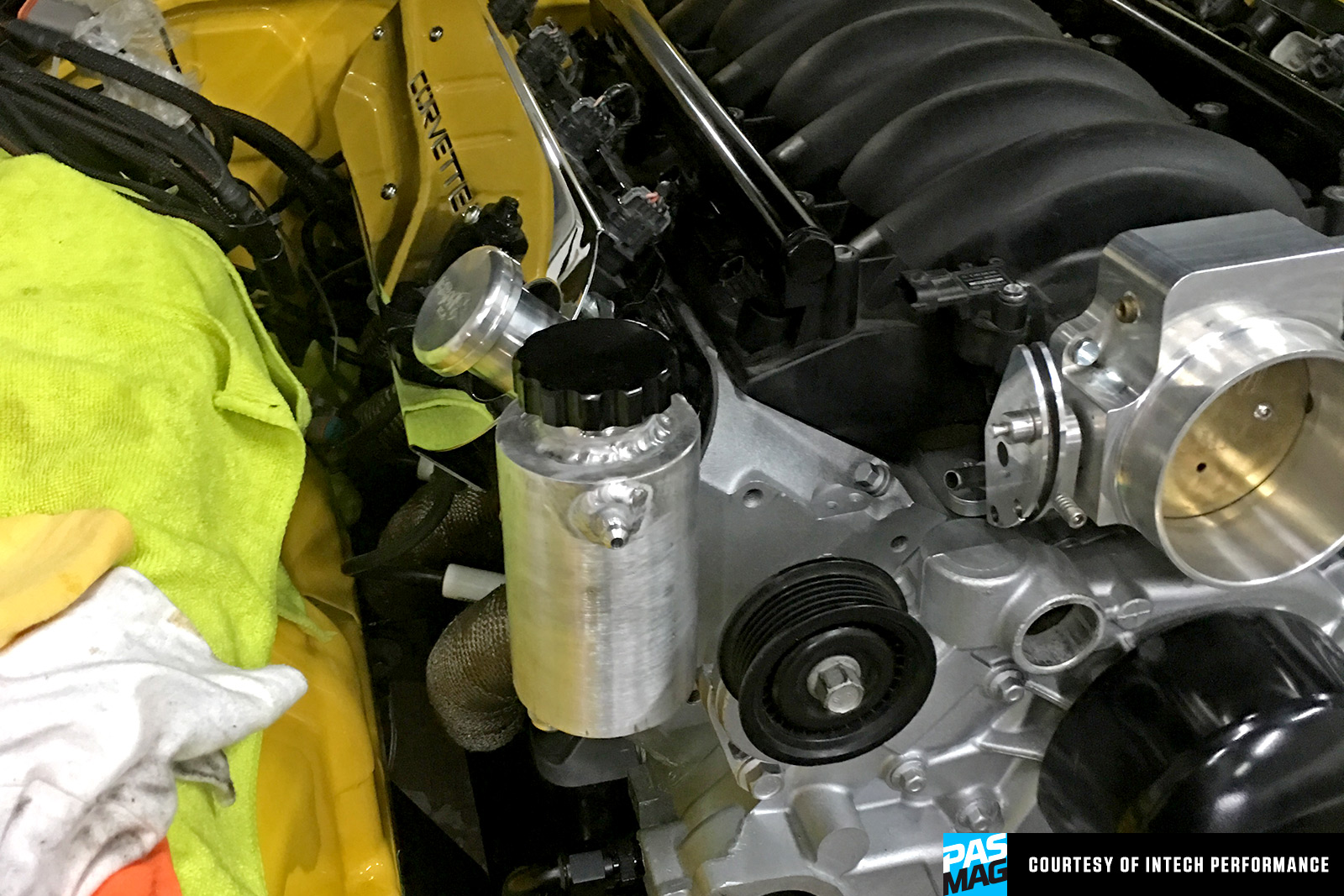 "You will need to create parts, but don't be afraid to try new things and push your limits," Bernard explains. "I've personally been at multiple dead ends when shaving and tucking an engine bay, but brainstorming with friends and always trying to be innovative is the key."
If fabrication isn't your thing, or you just don't have the means, many companies have emerged in recent years to provide accessory bottles, mounts, brackets, and even whole wiring harnesses to help you get the most out of your shave and tuck job. Rywire and Chase Bays would be some great places to start. Bernard's most recommended additions to a fresh to a fresh shave and tuck are flat-head flush-mount fender washers; color-coordinated for bonus points.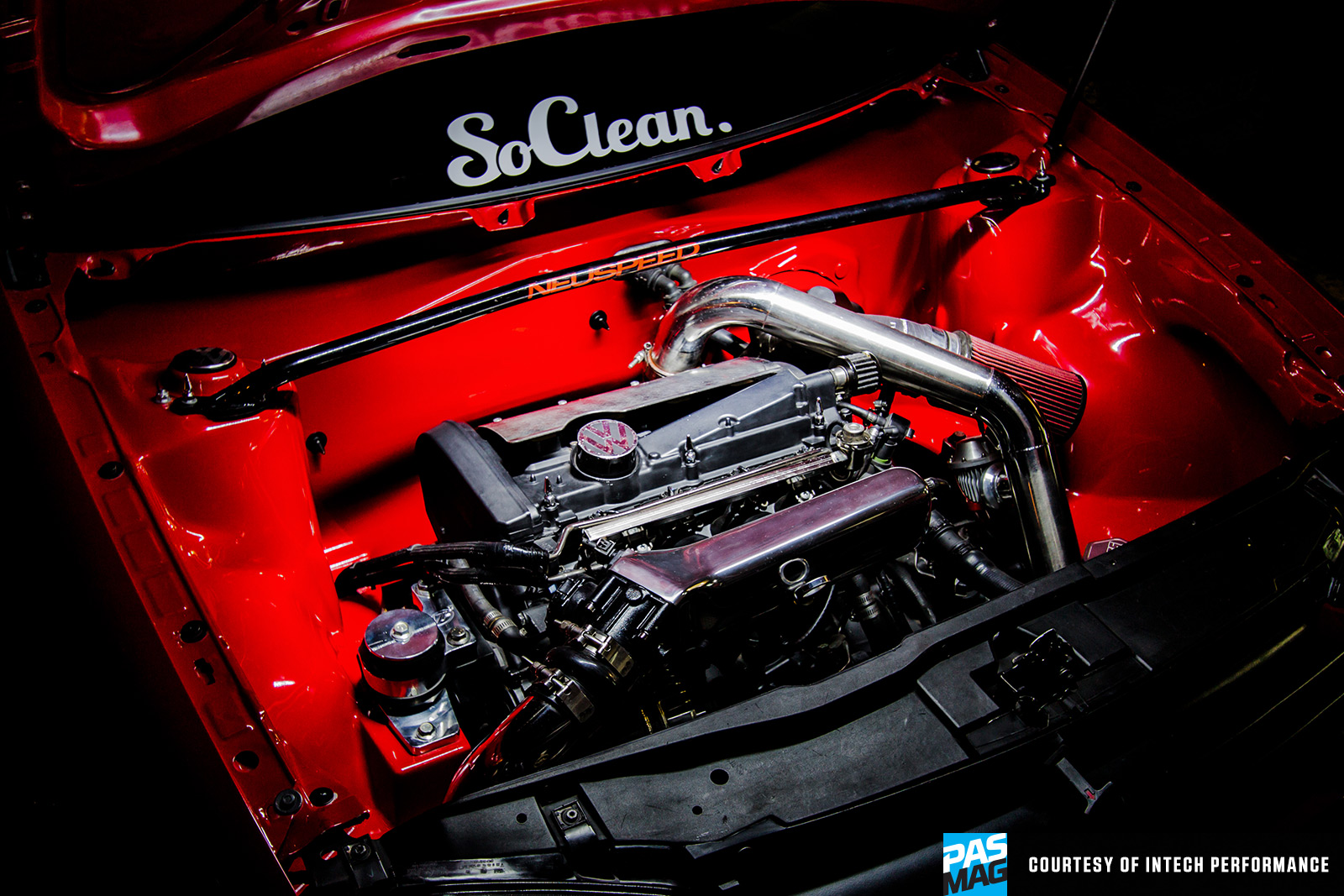 "You can also add some creativity to your work by adding some spiked nuts or carbon fiber accents, but don't add too much - a shaved bay should look simple," he says.
It can take some serious hard work and ingenuity, but if a clean and simple engine bay is your goal, a shave and tuck could do your build a world of good. Hopefully, if you were thinking about it, this gives you the extra push to bring your bay to the next level. We'll leave you with a few words of wisdom from Bernard.
"It's a long process to shave and tuck, but if you take your time and do it right, the result will be amazing and your car will be the center of attention."