The Dinan DC3 forged wheels are made with performance in mind. Built specifically for the F90, they utilize offsets and sizes for accommodating larger tires without any rubbing or modification of the wheel well. They are also manufactured using the latest strengthening and weight savings technologies resulting in a reduction of unsprung weight that improves your BMWs grip on the road.
While performance characteristics are paramount for any Dinan wheel, we would be remiss if the aesthetics were not as equally important. Featuring a clean and timeless angular 5-spoke Y design with hard edge knuckle accents and weight saving spoke pockets the DC3 caters to many different tastes. With its subtle aggressive accents and tasteful styling, the newest addition to a long line of signature Dinan wheels, the DC3, is sure to cement itself alongside some of the most sought after Dinan wheels of all time.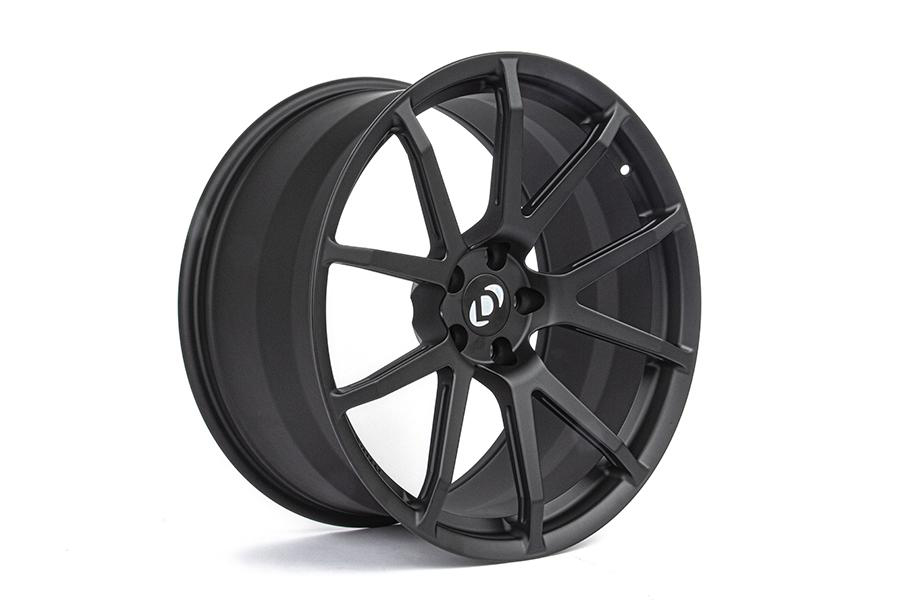 Dinan 20" Forged DC3 Performance Wheel Specifications:
Front Wheel
Size: 20" x 10.0" et26
Weight: 22.5 lbs / 10.2 kg (Factory 20x9.5: 35.3 lbs / 16 kg)
Rear Wheel
Size: 20" x 11.0" et31
Weight: 23.6 lbs / 10.7 kg (Factory 20x10.5: 36.4 lbs / 16.5 kg)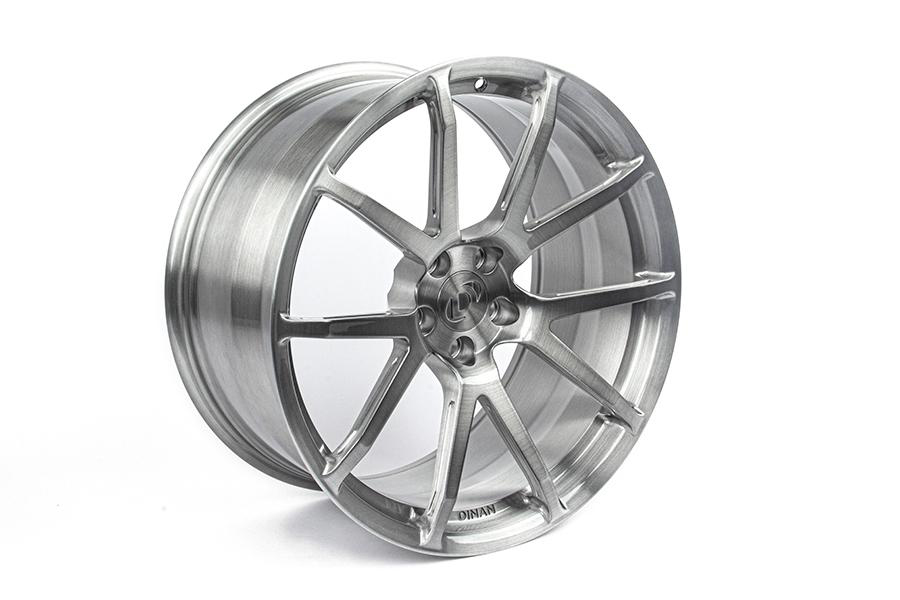 Dinan 20" Forged DC3 Performance Wheel Sets For BMW F90 M5 Features / Benefits:
Aerospace-grade 6061-T6 forged aluminum for extreme strength-to-weight ratio
Lightweight at only 22.5 lbs for a 20x10 (Factory is 35.3 lbs for a 20x9.5)
5x112mm bolt pattern
Wheels accommodate substantially larger tires for maximum grip and reduction of understeer by bringing the front and rear tire sizes closer together
Engineered to minimize unsprung mass and rotational inertia for maximum performance and handling
Finite Element Analysis (FEA) designed to minimize weight, yet retain a 1560 lb / 707 kg load rating at each corner
Classic design suitable for both track and street performance
DOT, VIA, and JWL certified
OE TPMS and lug hardware compatible for ease of installation
Includes Dinan center caps
*If using a tire other than the recommended tire: The physical dimensions of different tire manufacturer's products may vary for a given tire size. In some cases, minor trimming of the fender well lip may be required due to vehicle production tolerance variations.
D750-0093-BLK / -BRU
Dinan DC3 Forged Wheels Sets for BMW F90 M5
Applications:
Retail Price:
For more information, visit www.dinancars.com.