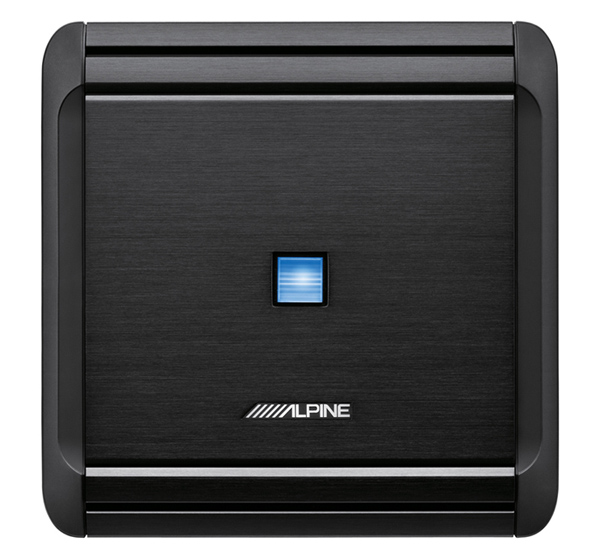 The popular V-Power amplifiers have consistently been best sellers, and the new models represent the fourth generation of the series. The amplifiers are known for their reliability, small size, large power output, and friendly prices. They have been fully redesigned for 2013 and incorporate several new features over the previous models, including:
Smaller, Compact Size: The new amplifiers have a 40 percent smaller footprint than their predecessors.
Thermal Performance Stability: A new, higher efficiency design allows for better thermal management, to help sustain output power and prevent shutdown of the amplifier.
Dual Feedback Modulation: Dual internal error correction technology is now implemented on the mono models. The audio output signal undergoes two cycles of being analyzed and compared to the input signal, and then error correction is applied. This results in amplifiers with the highest damping factor and lowest distortion in their class.
4-channel, Non-fading Speaker Input and Pre-Outs: The V-Power amplifiers can connect to an OEM head unit via speaker-level inputs (up to 10V), making them ideal for an easy factory system upgrade.
Remote Sensing: The amplifiers automatically turn on when voltage is detected on speaker-level inputs, eliminating the need to run a separate amplifier turn on wire when upgrading OEM systems.
Power Verification Certificate: Every V-Power amplifier comes with its own "Birth Sheet" indicating the actual measured power of the amp.
Snap on/off Terminal Covers: The terminal covers easily snap on/off to create a clean, finished look without the need for additional installation tools.
The V-Power amplifiers are now available at authorized Alpine retailers.
MRV-M500 Mono V-Power Digital Amplifier
CEA-2006 Amplifier Ratings: 500W RMS x 1 [2 ohm @ 14.4V = 1% THD + N]

300W RMS x 1 [4 ohm @14.4V =1% THD + N]

S/N: 85dB (ref: 1W into 4 ohm)

Remote bass knob compatible (requires RUX-KNOB, sold separately)

SRI: $230.00
MRV-M250 Mono V-Power Digital Amplifier
CEA-2006 Amplifier Ratings: 250W RMS x 1 [2 ohm @ 14.4V = 1% THD + N]

150W RMS x 1 [4 ohm @14.4V =1% THD + N]

S/N: 85dB (ref: 1W into 4 ohm)

Remote bass knob compatible (requires RUX-KNOB, sold separately)

SRI: $170.00
MRV-F300 4/3/2 Channel V-Power Digital Amplifier
CEA-2006 Amplifier Ratings: 75W RMS x 4 [2 ohm @ 14.4V = 1% THD + N]

50W RMS x 4 [4 ohm @14.4V =1% THD + N]

S/N: 81dB (ref: 1W into 4 ohm)

SRI: $230.00