More Bass in Less Space
The KTA-200M Mono Power Pack Amplifier produces 400-watts of Alpine's Exclusive Dynamic Peak Power for big subwoofer power in a small space.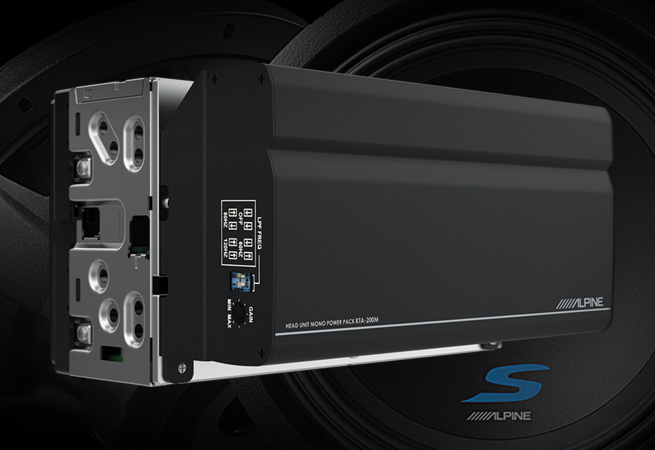 A SIMPLE WAY TO ADD BASS
If you're craving the impact of bass in your sound system but don't have the room in your budget or vehicle for a traditional amplifier, start your journey to better sound with the compact KTA-200M. With the highest performance value on the market, this mono-power amp provides an easy upgrade path to add more bass to your sound system.
BIG SOUND IN A SMALL PACKAGE
Utilizing Alpine's exclusive Dynamic Peak Power (DPP) technology, the 200-watt KTA-200M delivers bursts of power to meet the peak demands of your music effectively rising to 400-watts and then rolling back to maintain efficiency. The result is crisp, clean music at all volumes.
FEATURES
Alpine's Exclusive Dynamic Peak Power (DPP) Technology
Remote Bass-Knob ready with the RUX-KNOB.2 (sold separately)
PowerStack capable with the Alpine iLX-W650 (sold separately)
MSRP
For more information, visit www.alpine-usa.com.