Designed for marine and powersports applications, the JL Audio MBT-CRXv2 Bluetooth® Controller/Receiver delivers your favorite music from a Bluetooth® equipped device directly to your audio system.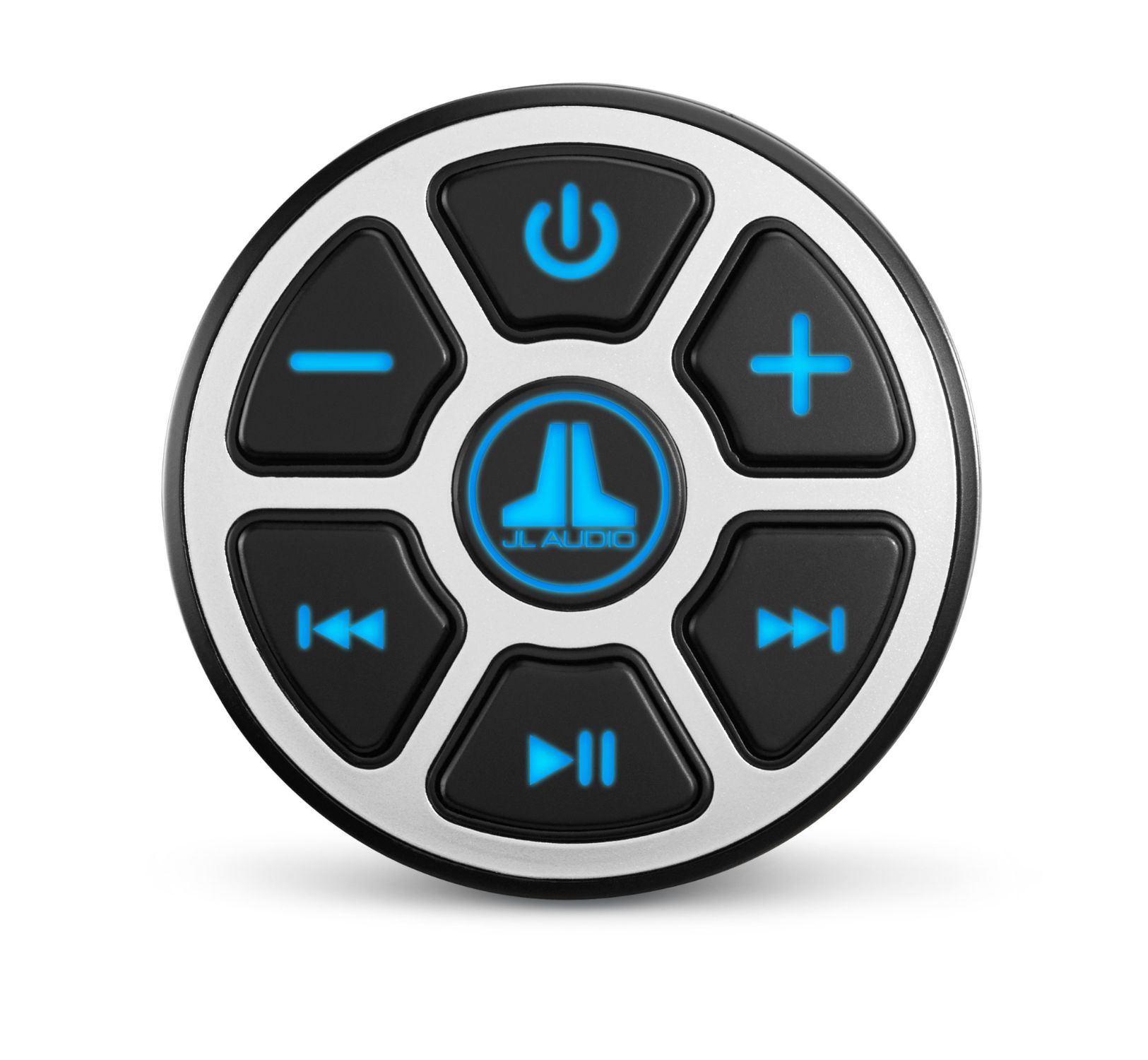 With an IP67 water resistance rating, the MBT-CRXv2 is ideal for small watercraft, motorcycles, ATV's or other utility vehicles. Add Bluetooth® connectivity to any source unit with line-level/auxiliary inputs or connect directly to an amplifier and use it as a stand-alone source unit/receiver. Large LED backlit push-button controls are easy-to-see and easy-to-use, day or night. A small footprint and clever, one-hole design makes installation a breeze. An adaptor plate is also included for easy front mounting or where rear access is limited or not possible.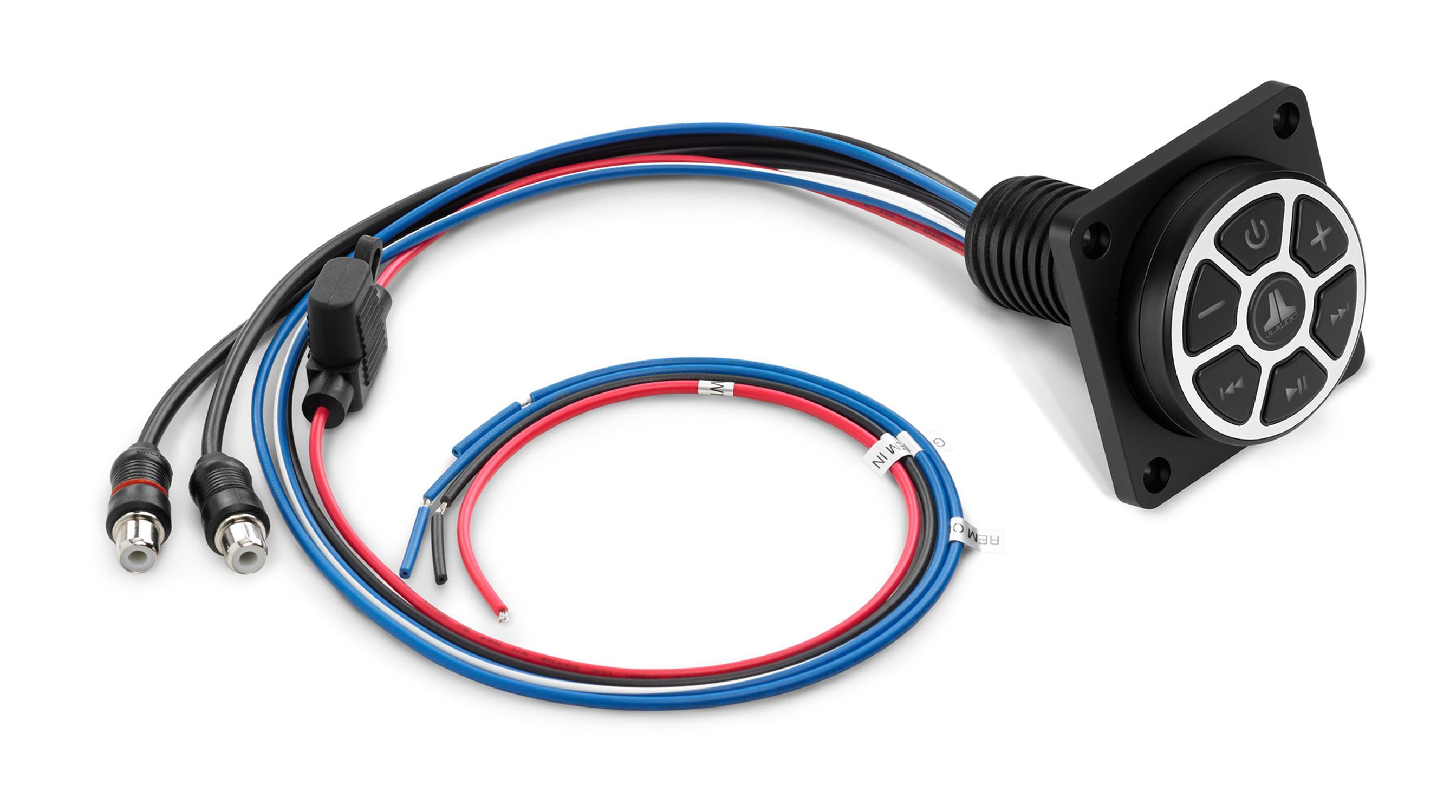 Equipped with Bluetooth® v4.0 and the Qualcomm® aptX™ audio codec, the MBT-CRXv2 sends top-quality audio and performance from compatible devices to deliver dynamic, CD-like sound without any cables. With a wireless connection range of up to 35 ft., you can conveniently control the connected audio without returning to your Bluetooth® device. This means your device can stay safely tucked-away from the elements.
When you're ready to set sail or tackle your next adventure, great sound is waiting for you with the MBT-CRXv2 Bluetooth® Audio Controller/Receiver.
For more information, visit www.jlaudio.com